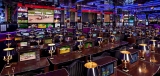 The state of New Jersey and its former governor, Chris Christie, had entered into a lengthy legal battle against the major professional sports leagues of the ...

This site uses cookies - small text files that are placed on your machine to help the site provide a better user experience. In general, cookies are used to ...

888Casino Partners With NYX Gaming in an exciting turn of events. 888Casino's slot variety is getting a whole lot bigger with a new partnership with famed ...

Governor of Pennsylvania, Tom Wolf signed into law an extensive gaming reform in the form of a Pennsylvania online gambling bill, officially making the state ...

The United States online poker market received an impressive boost thanks to the joining of the three states where online gambling and poker is regulated and ...

FanDuel spent a whopping $10.7 million in advertisements last year to convince US residents to try their hand at the fast-paced world of daily fantasy sports. ...

This year at the World Series of Poker, estimates show that the main event will be bringing in another record setting amount of contestants. The number will be ...

The Attorney General of Hawaii, General Doug Chin issued his official opinion of daily fantasy sports, deciding that it constitutes illegal gambling under ...

An entire year after a discussion took place on its possibility; fantasy sports betting will officially be available at Monmouth Park Racetrack. Fantasy sports ...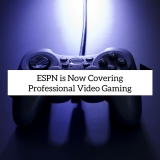 In the world of competitive skill games, esports is growing in both popularity and financial backing. ESPN, the worldwide leading sports news company, is ...
Browsing All Comments By:

Alizah