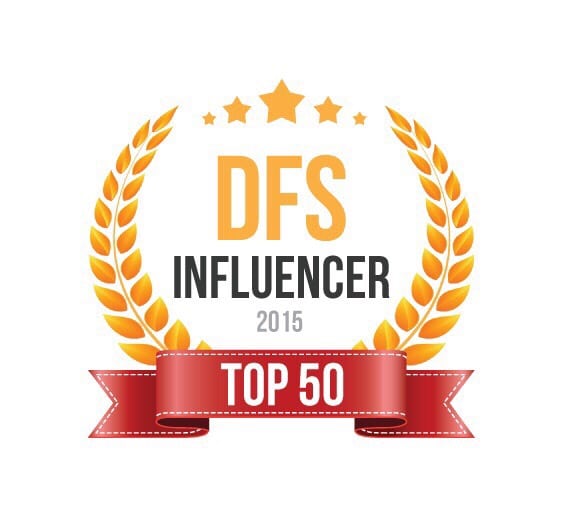 Top 50 Influencers who made Daily Fantasy Sports go through the roof
Fantasy Sports is played by millions of people around the world. It offers players the chance to involve themselves with their favorite players and sports teams through interacting with the results of real-life games. The playing of fantasy sports became one of America's favorite past times with the start of the Daily Fantasy Sports industry. Daily Fantasy Sports allows players to draft a team for just a single day without any commitment and the ability to make whole new picks the next day. This type of gameplay has blown up, with over 42 million people playing in Canada and the US. There are many influential people who have greatly impacted the DFS industry. Without them, there is no saying where it would be today. We've put together an exclusive list of the most influential people in the fantasy sports world. Let's take a look at the 50 most influential players in the Daily Fantasy Sports Game and their contributions to the industry. Congratulations to the winners!
Nigel Eccles: Co-Founder of FanDuel 
Nigel Eccles is the co-founder of FanDuel inc, the largest DFS website currently in operation. He started FanDuel in 2009, and has since served as its CEO. Before starting FanDuel, Eccles was a Business Development Manager for Johnston Press plc. He has gained more than ten years of experience working in the media and technology industries. FanDuel is currently valued at a whopping $1.3 billion due to a recent $275 million financial injection from equity investors.
Eccles grew up on a small diary farm in Edinburgh, Scotland. He co-founded and started FanDuel with his wife Lesley Eccles. Currently; the couple lives in Edinburgh and has three children.
FanDuel is a marketplace that lets users try out DFS for free or bet up to as much as $5,000 in order to draft a team of players. It lets players go head-to-head with someone or join a league with as many as 125,000 teams. The team that wins is the one that has the best stats, which transfers over to fantasy points.
Eccles Statement on FanDuel:
"I'm incredibly proud of the business we have developed and FanDuel's success is testament to the combined hard work and commitment of not only the co-founding team but also the talented teams we have built up in the UK and US offices. The recent funding round was a significant boost for us and having partners like KKR, Google Capital and Time Warner/Turner Sports on board consolidates FanDuel's position as a global leader in one day online fantasy sports and sets the pace for our controlled growth strategy."
Jason Robins: Founder of DraftKings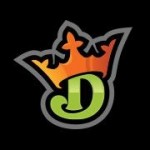 Jason Robins along with two friends launched DraftKings in 2012 to create a new alternative to the standard season-long fantasy sports arena. After only three years the company has received $375 million in funding and is valued at nearly $1.5 billion. It has landed major deals with Major League Soccer, Major League Baseball, UFC, NASCAR, and ESPN. It has also acquisitioned StarStreet and DraftStreet. DraftKings is FanDuel's biggest competition, as the two are in a race to gain new players and partnerships as the two biggest DFS companies.
Robins was born in California and attended Duke University. He was an executive for Capital One and then transferred to Vistaprint. It was there that he conspired with his co-workers Liberman and Kalish to create DraftKings. In 2012, Boston officially became the company's operation base, because of the deep pool of talented techies. Additionally, Robins claims that he has never experienced a city with so many passionate sports fans, and so it just made sense that he would call Boston DraftKing's home.
Greg Ambrosius: President of the FSA and FSTA
Greg Ambrosius is the founder of the National Fantasy Basketball, Football, and Baseball Championship. Greg started the first multi-city high-stakes fantasy sports contests in 2004 with the National Fantasy Baseball Championship and the National Fantasy Football Championship. Those two contests have awarded over $30 million in prizes since 2004. He is also the Director of Fantasy Games for STATS LLC. He has also landed himself in both the FSWA and FSTA hall of fame. Greg has been working in the fantasy industry since 1989 and first got his foothold as the editor in Fantasy Sport's first national publication, Fantasy Baseball Magazine. Greg remained the editor of the publication for over 22 years, after which he founded the Fantasy Sports Trade Conference in 2000 and became the president of the Fantasy Sports Association (FSA) and the Fantasy Sports Trade Association (FSTA).
Matt Kalish: Co-Founder of DraftKings

Matt Kalish along with two other Boston-area colleagues developed the mega daily fantasy sports company DraftKings. Currently, the company is valued at almost $1B. When asked about DraftKings enormous success, Kalish stated:
"We are all very reticent that we need to stay focused and humble. We just need to keep doing what got us here. We are very pleased with the momentum that we have seen over the last few years. We never would have thought three years ago that we would be doing big deals with ESPN and Fox."
Megan Van Petten: Executive Director of the Fantasy Trade Association (FSTA)
Megan Van Petten is the Executive Association Director at Fantasy Sports Trade Association (FSTA). he directs all activities for the FSTA, which is the only global association solely dedicated to the welfare of the fantasy sports industry. The Fantasy Sports Trade Association advances the industry through the production of issue-oriented and thought-provoking conferences to increase the discourse level on major fantasy sports industry issues.
Prior to taking on her current role with the FSTA, Van Petten was the Associate Publisher of The Journal of Coin Laundry and Dry Cleaning, which is the premier publication of its market put out by the Coin Laundry Association.
James Glanz: New York Times' Critical voice aginst illegal gambling
James Glanz is an American journalist whose been writing for the New York Times since 1999. He is most known for his coverage of Baghdad as the Baghdad bureau chief of the NYT. However, recently he has become a prominent voice in the online gambling industry as he tackles the tough issue of its legality. Glanz has been a leading critic of illegal gambling websites, as well as a commentator on the current happenings of fantasy sports legality. Thousands read his opinionated articles against illegal gambling.
Matthew Primeaux: Founder of Victiv (Now StarsDraft)
Matthew Primeaux is the founder of Victiv, which is another weekly fantasy sports site. However one major way that Primeaux and Victiv contributed to the fantasy sports industry was that he added in the ability to use Bitcoin to deposit and withdraw money. He did this because he believes that BitCoin is an up and coming product that cannot be ignored. Victiv recently partnered with Amaya, a PokerStars brand, to turn Victiv into StarsDraft.com.
If our goal and concentration truly is to build the best product available in the market, then we need to provide the most up-to-date and forward-thinking features possible. Not only does the Bitcoin community overlap well with our target demographic, but also we believe our users will appreciate a business that has their best interests in mind, and that just wouldn't be the case if we didn't accept this exciting currency.
Primeaux previously worked in the online poker industry in Europe. He decided to enter into the fantasy industry upon seeing its tremendous growth potential and success. He seeks to provide a more engaging and better daily fantasy sports website that is geared toward giving the best user experience possible.
Liz Loza: Female Fantasy Sports Influencer
Liz Loza, formerly known as The Fantasy Football Girl, is the most respected and discussed female fantasy analyst in the industry. Followed by a diverse base of people, fans enjoy both her expertise and wit. She joined the Yahoo Fantasy Sports team this past summer, and currently holds a position as one of their most prominent experts. Loza has also appeared on radio shows throughout the nation, and has guest blogged for a number of highly-respected websites. Her passion for fantasy sports is obvious via her many contributions to a wide-variety of media outlets. She also is the co-host of the extremely popular X's and Y's podcast (available on iTunes).
Renee Miller: Fantasy Analyst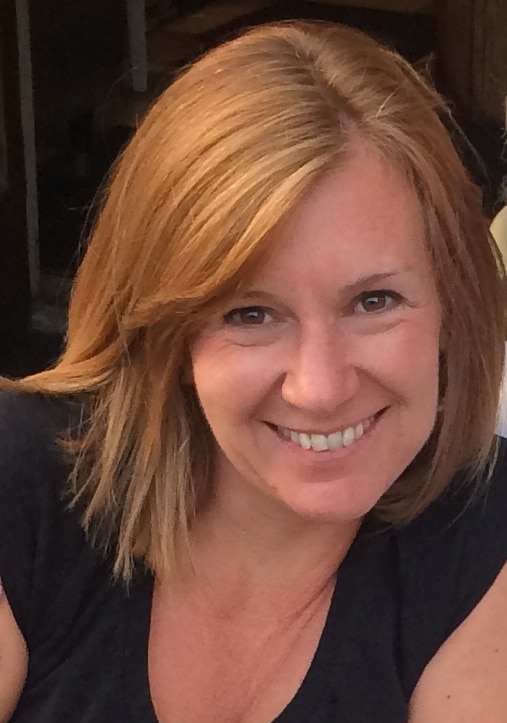 Renee Miller PH.D. is a neuroscientist at the University of Rochester and a contributing writer to a number of different fantasy and sports websites. She is also the author of Cognitive Bias in Fantasy Sports: Is Your Brain Sabotaging Your Team? She contributes to ESPN.com, covered daily fantasy basketball at RotoWire and contributes fantasy football and fantasy basketball articles to RotoViz & RotoWorld! She developed educational materials to help new DFS players to learn the game and take an analytic approach to it. Read these articles on FantasyInsiders.com.
Adam Rank: NFL Fantasy Live Host 
Adam Rank has been giving his indispensable look on the NFL since he first joined the league back in 1995. He first got started in the NFL fantasy-reporting track by co-hosting NFL Media's "NFL Fantasy LIVE" show. He also is part of the cast for "Dave Dameshek Football Program" podcast and the new "NFL Fantasy LIVE podcast".
Before working for the NFL, Rank was employed by The Orange County Register for four years where he provided coverage for the AFL's Los Angeles Avengers. Rank has had his work appear in the New York Times, Los Angeles Times, Playboy, and AOL's FanHouse.
Rank grew up in Corona, California and went to college at Cal State-Fullerton where he got his start as a sports columnist for the university's newspaper, The Daily Titan.
"I'm not sure if you're allowed to pass on all of your picks in Fantasy Football, but I would be tempted to give that a shot next year.
Jonathan Bales: Fantasy Sports Writer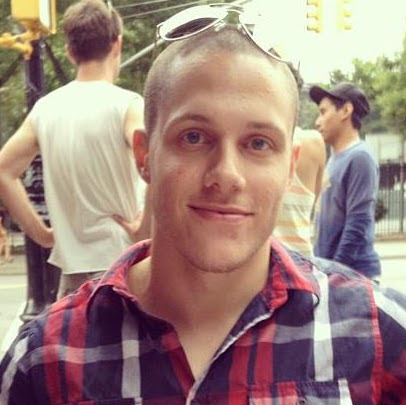 Jonathan Bales authored the book series Fantasy Football for Smart People. Additionally, he used to write for RotoWire and provides fantasy content for the Dallas Morning News, DallasCowboys.com, NBC, and the New York Times. He has also won seven consecutive points championships for his keeper league.
Jonathan Bales is considered a shark amongst daily fantasy sports players. Besides making his living writing about DFS, he also runs Fantasy Labs' analytics platforms. He makes it a habit of betting around five figures each week on baseball and football. He's made hundreds of thousands of dollars on the DFS website DraftKings, even though he only has ever deposited $50.
Bales got his start in the fantasy sports industry when he started to track data and sports analytics for fun in college. He started a successful blog, and soon after was hired as a consultant for a certain NFL team. He has also written content for DraftKings and founded FantasLabs.com and RotoAcademy.
Dan Back: Co-Host of Sirius XM Radio Daily Fantasy Forecast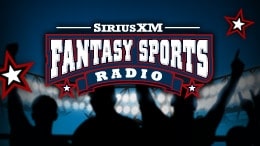 Dan Back started out his career as one of the original hosts for GrindersLive. He found great success in being both a broadcaster and a player in the Daily Fantasy Sports industry. In 2011, he started his first DFS exclusive podcast for RotoGrinders and is ranked in the top 75 contributors at RotoGrinders. Back got a reputation as one of the best DFS players for college football. However, he has also been astoundingly successful at DFS NBA basketball. He has made weekly contributions to NBS Sports Radio Fantasy Footbal and co-hosts the Daily Fantasy Forecast for Sirius XM's Sports Radio. Back is one of the most respected voices in the fantasy sports industry. His podcast received recognition as the podcast of the year in 2014 from the Fantasy Sports Writers Association (FSWA).
Jason Collette: RotoWire Contributer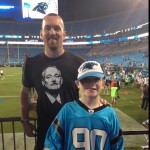 Jason has been aiding fantasy owners win their drafts since 1999 through his contributions to RotoJunkie, Baseball Prospectus, and Fanball. Currently, he writes for RotoWire and covers the Tampa Bay Rays for TheProcessReport.Net. Collette also lends his voice and opinion for Sirius XM fantasy channels podcasts throughout the baseball season. He won the Fantasy baseball Writer of the Year award by the FSWA in 2013.
Eric Karabell: Host of Fantasy Baseball Countdown
Eric Karabell is one of the most popular contributors for ESPN.com. He hosts a daily fantasy baseball podcast called Baseball Today. He also wrote a book entitled the 100 Best Philadelphia Sports Arguments. Karabell has been with ESPN since 2001 and focuses his fantasy podcast on baseball and football. He also contributes fantasy content for ESPN.com and often makes appearances on ESPNEWS. He has also written multiple articles for ESPN The Magazine. The Fantasy Sports Association has given him the award of Fantasy Sports Writer of the Year twice.
Karabell helps fantasy players develop a flexible and multidimensional strategy so that they can avoid becoming stagnant. He states, "Some people get pigeon-holed into a particular strategy or targeting specific players, and they end up losing value. I have ideas of which positions I might target in certain areas, but I don't have any set-in-stone strategies prior to entering a draft."
Chris Towers: CBS Sports Fantasy Player News
Chris works for CBS Sports as an analyst, podcaster, and columnist. He covers multiple sports depending on which is in season. However, Towers' approach to fantasy sports is quite unique in that he always asks his followers, "Where's the evidence?" He claims that it doesn't matter how far fetched your idea on how to play fantasy sports is; if you can back it up with concrete, solid evidence then he will get on board with it. Additionally, Towers gets straight to the point without any fluff.
"You can't win a Fantasy championship in November, but you might be able to lose one by digging yourself too big of a hole early. Usually when you fall behind early, it is because multiple players on your team are failing to live up to expectations. It's easy to be patient for a week or two, but as time goes on, it becomes more and more difficult to keep watching players bury your Fantasy hopes; it is easy to panic, in other words."
Matthew Berry: ESPN Fantasy Sports
Matthew Berry is a fantasy analyst, columnist, writer, and TV personality. He currently works for ESPN as a columnist and fantasy sports analyst. Berry began his career as a writer for film and television and created several film scripts and pilots. He then proceeded to take a job with Rotoworld as a content writer and even launched his own fantasy sports site in 2004 called Talented Mr.Roto.com and then Rotopass.com after his first one took flight. Berry started his websites just in time for the massive boom of the fantasy industry. Berry is currently ESPN's "Senior Fantasy Sports Analyst". Berry is considered one of the starrs of fantasy sports reporting, and has been called a "fantasy savant" by the New York Times.
Berry was born in Denver, but grew up in College Station, Texas. He started playing fantasy sports at the young age of 14 and now currently plays his hand in dozens of daily and season-long leagues teach year across a multitude of sports. You can look forward to very humorous and witty articles from Berry, as he had a stint as a stand-up comedian. For instance, Berry created this tongue-in-cheek prayer for fantasy players who need a little extra help:
"A Fantasy Prayer

Dear fantasy gods in the sky, please forgive us for our sins.
Turn the other cheek to our poor roster decisions,
Our bad waiver moves and our ridiculous trade offers.
Keep our players healthy and our commissioner honest.
For thine is the trophy, the championship and the glory."
Jonathan Givony: Founder of DraftExpress

Jonathan Givony is the founder and president of DraftExpress LLC, which is a professional statistics, analytics, and scouting service that has been featured on NBA.com, ESPN, Grantland, Sporting News Radio, and others media outlets. He created the company with the goal of reaching basketball players, media, fans and players from around the world and help familiarize them with future athletes that will potentially one day have their chance to play in the NBA. His website is fantastic for those who play Fantasy college basketball.
If you are interested in seeing more of what Givony has to offer then check out his DraftExpress Articles:
"The son of longtime European basketball professional Bill Edwards (a member of USA Basketball's 1998 World Championship squad), Vince Edwards was considered a borderline Top-100 high school recruit when he committed to Purdue. Playing the entire season as an 18-year old, he exceeded expectations significantly as a freshman, starting almost every game and averaging 27 minutes per contest."
Adam Ronis: Director of Content For DraftValet
Ronis has been covering the Fantasy Sports industry for the past eight years. He currently hosts the RotoExperts morning show with Scott Engel on Sirius XM Fantasy Sports Radio. His podcast airs on weekdays between 6 and 9 am and is also broadcasted on the Fantasy Sports Network. His show has won the FSWA award in 2014 for the best radio program.
Ronis doesn't just give advice, he also participates in many online and real-life fantasy leagues and has won several major competitions including a 16-teams fantasy football experts game in 2011 and 2012. He also won the Sirius XM hosts fantasy baseball leagues for three consecutive years between 2013 and 2015.
He joined with RotoExperts in 2009 to cover Fantasy Football, Fantasy Baseball, and Fantasy Basketball. His work also appears on Yahoo! Sports
If you are interested in seeing more of what Ronis has to offer then check out his RotoExperts Articles:
Adam Levitan: Fantasy Sports Writer For RotoGrinder
Adam Levitan started his fantasy sports writing career by covering football for Rotoworld, which he held for six seasons. His work garnered him the Fantasy Sports Writers Association award in both 2009 and 2011 for Best Series. He also won ESPN's fantasy football title in 2000. In 2014, he decided to hone in on the DFS industry and became one of the most prominent contributors in the industry through the creation of note-worthy columns and articles for DKTV and the Playbook.
"There was some concern surrounding DeAngelo Williams due to the mid-foot swelling that kept him out of practice on Wednesday. It appears that was just the normal wear and tear that comes with touching the ball 29 times in an NFL game, as Williams did against the Raiders."
Doug Farrar: Sports Illustrated Writer
Doug Farrar is a contributing NFL writer who got his start writing football articles for local sources in 2002. He became the West Coast NFL writer for the Football Outsiders in 2006. He also wrote a game tape column entitled "Cover-2" for several years, as well as a Football Outsider Almanac. Farrar joined the Yahoo Sports' NFL team in 2009 and proceeded to cover Super Bowls, scouting combines, and Senior Bowls, as well as be the main contributor for the Shutdown Corner blog.
Bills head coach Rex Ryan waited until the last possible minute to take the field at MetLife Stadium, saying the game between the Jets and his Bills was not about him. But Ryan was the story all week long leading up to his first return to the Meadowlands since he was fired by the Jets at the end of the 2014 season.
Dan Okrent: Sports Journalist and Creator of Fantasy Sports
The fantasy sports frenzy can be linked back to famed sports journalist Dan Okrent. Okrent was writing for the New York Times when he developed a statistical analysis system to determine how well a player or a team would perform. Winning the game required predicting the performance of the players and teams. Due to the fact that Okrent played with many of his journalist friends, the idea was widely publicized and caught on like wildfire. Within a few years of Okrent's invention, there were hundreds of thousands of players who were participating in a form of fantasy sports.
"…And from that attention, people began to pay more attention and by within a year or two, there were many people playing a version of it across the country and we began to publish an annual book,"
Okrent had a huge impact on the popularity of fantasy sports, and because of his contributions, the possibility of an online gaming explosions was made possible with such sites as DraftKings and FanDuel developing.
Evan Silva: Senior NFL Editor For RotoWorld
Evan Silva is a Senior NFL Editor for Rotoworld and also contributes to Profootballtalk and NBCSports.com. During the regular season and training camp, Silva focuses on both fantasy and aspects of football that usually would not be associated with fantasy, such as offensive and defensive lines and how they impact the skill-position player's production. In January, Silva switches gears to focus on the NFL draft and free agency. 
Even in a battle of two-win teams, Bears-Chargers has exciting scoring potential with a 49.5-point Vegas total, second highest of Week 9. Host San Diego is a four-point favorite with a team total of nearly 27. … Losing Keenan Allen (kidney) for the season certainly stings, but Philip Rivers' weapons remain strong and the Chargers' best means of moving the ball won't change.
Mike Clay: Director of Pro Football Focus Fantasy
Mike Clay is the managing director and editor at Pro Football Focus Fantasy. He also in an NFL writer for Rotoworld.com and consistently contributes to ESPN the Magazine, ESPN Insider, and Athlon Sports. He has also contributed to PhiladelphiaEagles.com in the past. Mike was showcased as a Virtual Analyst in EA Sports' Madden 2015 and 25 video games. He is an active member of the Pro Football Writers of America (PFWA) and is on the Fantasy Sports Writers Association Board of Directors. He has made many appearances on NFL-related shows and podcasts, including ESPN Hawaii, Sirius XM, and FNTSY Sports.
Mike won the 2013 Fantasy Sports Trade Association (FSTA) for the most-accurate pre-season player. He also won the FSWA award for best article online in 2013. He is originally from Pottsville, PA. 
Week 8 is in the books, which means it's time for my annual mid-season touchdown regression piece. Whether we like it or not, players with extremely high or low touchdown rates rarely can sustain those rates. In the past, we've found that we can successfully predict regression on these high rates with roughly 90 percent accuracy.
Elliot Harrison: NFL Media Analyst 
Elliot Harrison has covered the NFL for the past ten seasons now, and currently works as an analyst for NFL Media. Before he joined the media group in 2009, he contributed to FoxSports.com. He also has made appearances on NFL AM and NFL Network's NFL Total Access. He also contributes to Fantasy Live and NFL Now. He has made it his mission to provide his opinion on everything to do with pro football for the NFL Now and NFL Network. 
There are 267 games in an NFL season, well over 1,000 quarters — and in 2011, no less than 34,037 plays from scrimmage. To think one play would come to define the NFL's 92nd campaign would be a bit far-fetched, right? Not if you saw what happened at the 12-yard line of Lucas Oil Stadium on Feb. 5, 2012. One snap changed the legacy of a player and his coach, while also helping earn the New York Giants their fourth Lombardi Trophy (and eighth overall NFL championship).
Rob Phythian: CEO of SportsData
Phythian is CEO of SportData, which is a sports content provider that he co-founded, which powers various fantasy applications with images, editorial content, and stats. His work in the fantasy sports industry goes back to the early 90s when he cofounded Fanball. The company's first product was Fantasy Football Weekly, which was the first fantasy sports magazine of its kind and grew to over 500,000 copies sold. Rob is considered one of the driving forces of the fantasy sports industry. Before he became CEO of SportsData, Phythian was the president of OPEN Sports, which developed unique sports applications. In 2008, he also became Fox Sports' only provider of games for the FoxSports.com website.
Chris Grove
Chris Grove works as a partner for Narus Advisors, a group that works with stakeholders throughout the United States in the regulated online gambling industry. Grove also is a Senior Consultant for Eilers Research and has contributed enormously to the gambling industry through advising policymakers, marketers, operators, and other gambling-related persons. Additionally, he founded and operated a marketing network that drove hundreds of thousands of players to try their hand at playing regulated iGaming websites. 
Matt Williamson: ESPN Reporter
Matt Williamson has worked for ESPN.com for the past eight years. During this time he has built up an impressive repertoire of content he provides them including weekly columns, game previews, and hosting chats. He also hosts the Football Today podcast and regularly writes feature articles along with his regular content. Williamson also acts as the personnel expert for ESPN's staff of eight expert bloggers. Before he worked for ESPN, he was a Cleveland Browns scout and the Director of Football Operations for the University of Akron and the Assistant Recruiting Coordinator at the University of Pittsburgh. 
Bill Winkenbach: Father of Fantasy Sports
Bill created one of the first fantasy football and baseball leagues ever. In the 1950s, Winkenbach started the Superior Tile Summer Invitational Homerun Tournament. In 1963, he started the first draft of the Greater Oakland Professional Pigskin Prognosticators League. He also tried out fantasy golf in the late 50s as well. His fantasy league's purpose was to promote the AFL and the Raiders, as he was a 10 percent limited partner of the Raiders at the time. Bill is considered by many to be the father of fantasy sports.
Peter Schoenke: President of RotoSports, RotoWire.com, Databasesports.com, and Mockdraftcentral.com
Peter is considered a leader and pioneer in the player analysis, news, and information space for fantasy sports. He is also an active board member of the FSA and FSTA. RotoNews.com was started in 1997 and revolutionized the way that fantasy sports information was given on the Internet through the use of player notes, which were small snippets of information given each time that a player got benched, hurt, or traded. These snippets were entirely searchable in a database. The majority of daily fantasy sports and fantasy sports sites use the method that RotoNews does for their analysis and news element for each player's updates.
RotoNews became an industry leader for stats and news in only a few short years, but was sold to Broadband Sports in 1999, which became bankrupt. However, the company had its reemergence as RotoWire.com, which was the first to use a pay model back in 2001. RotoWire is currently the largest independently owned fantasy sports site and provides content for such companies as Yahoo! Sports and NFL.com.
How are you approaching your fantasy football league's overall strategy this season? It's easy to just say "take best player available" or be agnostic about your first-round pick in a draft. But once you chose a position to spend your first-round draft pick on, you've chosen a path the rest of your draft.
Todd Zola: Writer For FantasyAlarm 
Todd Zola is often referred to as Lord Zola for his mastery over the fantasy sports industry. He won the FSWA award for best fantasy baseball article of the year published on the Internet in 2013. He got his start at Mastersball when it was first created back in 1996 and now currently writes for Baseball HQ and ESPN Insider. Todd often is showcased on Sirius XM and is a regular contributor for HQ Radio. He has won the NFBC championship multiple times and is a veteran of the Tout Wars.
Anyway, before getting to the players identified as best for cash game action, let's first review a couple of terms that appear frequently in this space. Chances are you're familiar with the notion of a player's floor and ceiling but it never hurts to make sure we're on the same page – plus, I know at least one of you would appreciate the explanation since you asked for it.
Dave Richard: CBS Sports Writer
Dave Richardson has spent almost his whole career covering the NFL. He started writing for NFL.com when it first hit the Internet. In fact, he was NFL.com's first Fantasy Football writer before he transferred over to CBS Sports in 2006. Since that time he has worked hard to study the film, crunch the numbers, and develop trade charts and tiers, which are previewed for every NFL game and are talked about by team decision makers. He claims that despite all of the fame and recognition that he has received for his fantasy analysis, his one goal is to help people win their leagues.
Jonathan Kraft: Owner of the Patriots
Jonathan Kraft is the founder of The Kraft Group and the owner of the New England Patriots. He is one of the many high-profile investors in DraftKings, which is a Boston-based DFS company. As a supporter of the daily fantasy sports industry, Kraft has made a huge impact on the support of the industry. He also is a supporter of more regulation for the industry, which he publicly spoke out about on The Sports Hub, the Patriots pregame radio show.
"I think both companies … are both willing, and I think they welcome the oversight," he said. "And what I've read of both companies' CEOs, they've said everything should be transparent, and we're open to regulation, which is probably the right next step. But I think fantasy sports is pretty much a part of mainstream culture now in our country, and I think it's a nice element of what we have, and I think it should be regulated as well."
Jerry Jones: Dallas Cowboys
Jerry Jones is the owner of the Dallas Cowboys and another major DraftKings stakeholder. He has come out in public to support the daily fantasy sports industry by stating that the foster an increase in fan participation.
"From my perspective, anything that follows the rules, that causes and creates more interest and more fan participation, I'm really for. So I'm a supporter and that's the rules that we'll test is put your money where your mouth is."
He also stated that he does not believe FanDuel or DraftKings compromises his or any other players in the NFL due to the fact that it is entirely fantasy and so has no real bearings on the outcome of the game. His view has helped the fantasy industry's cause as DFS sites have gone through an increased amount of scrutiny over the past couple of months.
Derek VanRiper: Baseball Editor for RotoWire.com
Derek VanRiper is the Senior Baseball Editor for RotoWire.com. He has been a two-time finalist for the Baseball Writer of the Year Award, as well as the winner of the Best Football Article on the Internet and Best Baseball Article on the Internet given out by the FSWA. VanRiper is also the co-host for the RotoWire Fantasy Sports Today on Sirius XM Fantasy Sports Radio.
In snake drafts, draft position can often lead to significant advantages for players near the front of Round 1. The NFFC has combatted this by utilizing a third-round reversal for its leagues, where the same order of Round 2 is followed in Round 3, from which point the draft snakes on from round to round. Thus, the player with the 12th overall pick will have selections at 13th overall and 25th overall as well. This requires a more careful consideration of preferred draft position, and each owner ranks each draft slot before the system randomly draws owners to award each player's highest available slot preference.
Alessandro Miglio: Fantasy Writer
Alessandro Miglio is a staff writer for Footballguys.com and BleacherReport.com. His fantasy work has been nominated for and won several awards from the FSWA. He won the award for Best Football Article on the Internet in 2012 and Best Football Article in Print in 2013. Miglio's fantasy expertise goes beyond football, but he likes to focus on the Gridiron.
Jason La Canfora: CBS Sports Writer
Jason La Canfora is a television analyst and sports writer. He joined NFL.com and the NFL Network to serve as an NFL reporter and insider until 2012. He has also appeared on NFL Total Access, NFL Gameday, NFL Total Access, and Thursday Night Kickoff. In 2012, he joined CBS Sports as an NFL Insider. The Baltimore native can be seen on The NFL Today each Sunday during the season.
Jesse Pantuosco: RotoWorld and NBC Sports Writer
Jesse Pantuosco is the Matthew Berry of fantasy hockey writing. He won the 2013 and 2014 FSWA Fantasy Hockey Writer of the Year awards and the 2013 Fantasy Basketball Writer of the Year award while writing for The Sports Network in Philadelphia. Pantuosco is now an NFL and MLB writer for Rotoworld/NBC Sports. He attended Syracuse University and is currently working on his MFA in Creative Writing at Fairfield University. Pantuosco is a member of both the Association of Writers and Writing Programs and the Fantasy Sports Writers Association.
Ron Shandler: Founder of BaseballHQ.com
Ron Shandler publishes a unique set of statistical information on his website BaseballHQ.com. He has been playing fantasy baseball since 1985 and was the first author to create a sabermetric application for fantasy gameplay. He publishes an annual book called the Baseball Forecaster, which is in its 29th year of publication. He also writes a Fanalytics column and appears every week in USA TODAY during the baseball season. He is also the founder of Tout Wars, which is a national expert league. Schandler is considered one of the pioneers of the fantasy baseball industry.
Jim Trotter: NFL Writer
Jim Trotter is a Veteran NFL reporter and joined ESPN in 2014. He appears on multiple platforms including TV appearances on NFL Insiders, SportsCenter, and Sunday NFL Countdown. He also regularly writes for ESPN The Magazine and ESPN.com. Trotter previously was employed at Sports Illustrated for close to seven years as their senior writer. Trotter currently resides in San Diego and has appeared on many local radio and television programs. He recently wrote his first book, which is a biography of Junior Seau, which will be released this year. He is a member of the Pro Football Hall of Fame selection committee and the Professional Football Writers of America. 
Peter King: Sports Writer for Sports Illustrated
Peter King is a sports writer for Sports Illustrated. He is the writer behind the multiple-page column called the Monday Morning Quarterback published every week. He has written five books, including the best-seller Inside the Helmet. In 2010 he was named National Sportswriter of the Year. Before King joined Sports Illustrated he was a writer for The Cincinnati Enquirer and Newsday. He also makes appearances on NBC's Sunday night NFL studio show and Football Night in America.
Eric Mack: Fantasy Sports Writer 
Eric Mack got his education from Syracruse University in 1998 and went on to become one of the most widely respected and read fantasy sports analyst of his time. He got his start as a sports journalist in the early 1990s, and then proceeded to become the lead fantasy sports writer for CBSSports.com, SI.com, Sports Illustrated magazine, and the Bleacher Report, where he serves as their lead Fantasy Football Writer. He also runs a podcast called Fantasy FatCast and his working on his first book, which will be about coaching football to youth.
Joe Pantorno: News Writer for Bleacher Report
Joe Pantorno is a Breaking News Writer for the Bleacher Report. He graduated from Hofstra University in 2013 and is a new comer to the fantasy scene, only having joined the Bleacher Report last year. Previous to that he worked at Yahoo! Sports as a stringer and a beat writer for the Mets, Knicks, Islanders, and Yankees. His work has been showcased in the Baltimore Sun, MSN, and the Chicago Tribune.
Nathan Zegura: Owner of TheFantasyFootballConsultant.com
After graduating from Emory University, Nathan worked as a strategic management consultant for various Fortune 500 companies. After a while though, Zegura wanted to pursue his passion of fantasy football. He decided to create the website thefantasyconsultant.com, which was his own fantasy football consulting firm. His clients could signup and receive personalized fantasy advice based on his analytics, which allowed all of his clients to make the playoffs at a 90 percent success rate, while 50 percent won their leagues every year.
Because of his success with TFC, Zegura was featured on numerous Television stations and was handpicked to serve as an on-site fantasy sports expert for the Fantasy Football SuperDraft in Las Vegas in 2009. Between 2009 and 2010 Nathan joined celebrity Ashton Kutcher as the fantasy authority for his online show the Fantasy Football Live. Currently, he hosts the SiriusXM Fantasy Consultant show every Monday through Thursday and has joined the CBSSports.com team.
Heath Cummings: CBSSports Daily Fantasy Football Writer
Heath Cummings is a fantasy writer for CBS Sports that covers all types of Daily Fantasy Sports. Before he joined CBS Sports, he worked as a staff writer for Footballguys and was the host of the Fantasy Football Show on ESPN. He currently also works as a lead analyst for the Daily Fantasy Live. Half of his time is spent pouring over numbers while the other is crafting game theory. 
Adam Best: CEO and Co-Founder of Fansided.com
Best co-founded Fansided.com in 2007 and now oversees its growth and direction. FanSided is a rapidly growing network of fantasy sports, lifestyle, and entertainment websites on the Internet. Best launched the site with his brother, because they both wanted to contribute to the coverage of the Kansas City Chiefs. As of now, the website contains over 300 different communities that are all dedicated to bringing fans together to share in their common passions.
Stephania Bell: Injury Analyst for ESPN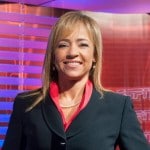 Stephania Bell is a senior writer for ESPN.com and a fantasy injury expert for SportsNation. Bell is a physical therapist who is also an orthopedic clinical specialist certified in conditioning and strength. She is a teacher, author, and clinician who has extensive knowledge and experience in the field of sports medicine. Bell is an avid fantasy sports player herself, and has contributed to Rotowire.com and has appeared on XM Radio's fantasy sports show. You can follow her for updates on player injuries. If anyone gets hurt, you can expect to see the news on Bell's Twitter account right away. Consult her feed on each game day to see who is going to be benched. 
For those who may be new to this blog: Injury reports provide some insight to a player's status. The NFL requires teams to submit their injury reports several times a week, identifying the body part that is involved in the injury. Early in the week, these reports will indicate whether a player is not practicing, is limited in practice or is a full participant in practice.
Michael Fabiano: Senior Fantasy Analyst for NFL
Michael Fabiano has won multiple awards for his fantasy football columns and is a member of the Fantasy Sports Writers Association Hall of Fame. He is the first fantasy sports analyst to appear on a major television network. He previously worked as a Senior fantasy sports writer for CBS Sports' The NFL Today before joining the NFL team as a fantasy analyst for the NFL Network and NFL Digital Media.
Fabiano helped shine a spotlight on fantasy sports by creating leagues with past NFL greats like LaDainian Tomlinson and Dan Marino and celebrities like Bobby Flay. The standings and results of these leagues have been showcased on the NFL Network and CBS Sports, which has aided in pushing the fantasy industry to the next level.
George W. Bush: US President Who Signed the Bill That Legalized Fantasy Sports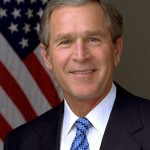 The Daily Fantasy Sports industry would be considered a form of online gambling, which is illegal, if it weren't for The Unlawful Internet Gambling Enforcement Act of 2006. This act was passed by Congress and then proceeded to be signed into law by none other than former President George W. Bush. It made transactions from banks and other financial institutions illegal, but made the notable exception of online lotteries, horse race betting, and fantasy sports. This is because the bill explicitly exempted fantasy sports, online contests, and educational games that are based on the knowledge or skills of players. You have an NFL lobbyist to thank for joining the White House during George Bush's term, where he worked to solidify daily fantasy's position as a skill game. In fact, it was the NFL who spent millions of dollars to lobby congress for the legality of fantasy sports.
Sigmund Bloom: Co-owner of the FootballGuys.com
Bloom attended Syracuse and originally dreamed of become a sportscaster. He took a detour by attending University of Texas School of Law. Though, he doesn't consider it all for nothing as he met his future wife and fell in love with the town of Austin. He finally found his true calling when he created the website FootballGuys.com. He has made it his mission to break down the barrier between fans and the game through the use of football media. His website is dedicated to giving glory to the players and the game and providing intelligent coverage for the thinking fan. He also writes fantasy articles for BleacherReport.com.
Justin Shulman: CEO of Fantasy Feud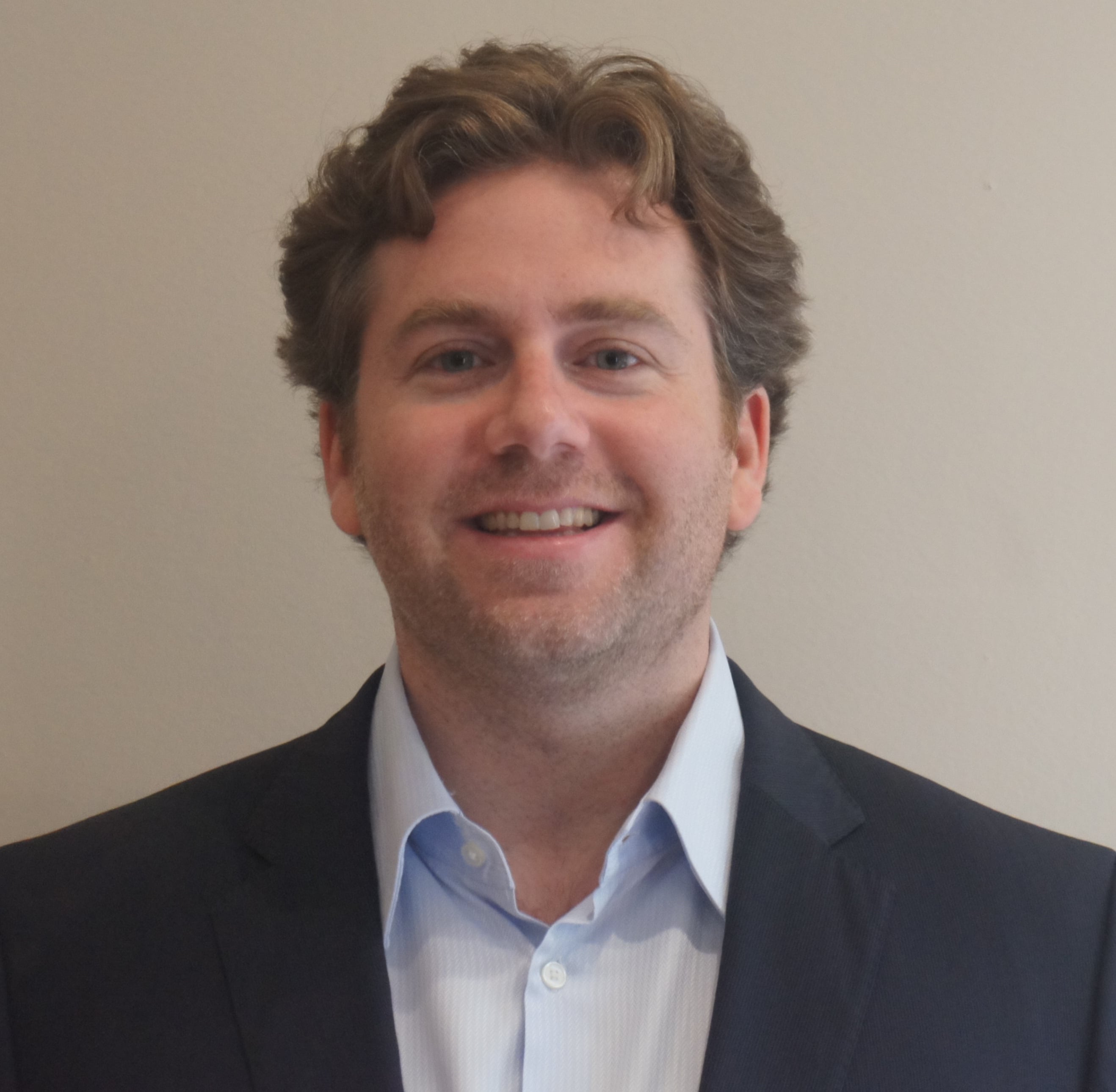 Justin Shulman is the owner and CEO of Fantasy Feud. He founded the company in 2011 and helped foster it into a leading privately held DFS gaming operator. The gaming platform allows consumers to play in weekly and daily fantasy sports contests.
Fantasy Feud Inc. has fostered a competitive environment and an avid community of fantasy sports enthusiasts to show their talent and make a profit. The fantasy platform created a new marketplace for weekly and daily leagues that give players instant gratification not seen in season-long leagues.
Shulman wanted to also create a community of like-minded sports fans and fantasy sports enthusiasts and so he ensured that Fantasy Feud provided a chat and community forum so that players can discuss strategy, interact, and challenge each other.
Fantasy Feud is the largest DFS platform operating out of Canada, which has led us to be instrumental in fostering a DFS community within the Country and creating Canadian interest in the type of fantasy sports gameplay. We also are the first DFS website to create unique hybrid contests combining season-long games and daily fantasy sports, in which players play the same people throughout the season, but pick a new team based on their salary cap each week. At the end of the season, scores are accumulated from the entire season to pick the season-long winner, as well as cash prizes handed out each week. I sold Fantasy Feud last June to GAMING NATION INC, a publicly traded company on the TSX-V. However, previous to that it was the largest private DFS site without venture backing.
Anoop Patel: CEO of StatClash
Anoop Patel gathered more than eight years of expertise and experience in the fantasy and iGaming industry before he decided to try to make it on his own. He co-founded StatClash, which is a popular DFS website. StatClash follows the same principal of other DFS websites in offering the excitement of a season-long fantasy game in a single day. StatClash is unique in that they don't just offer cash prizes, but also cool stuff like sports memorabilia, game and concert tickets, iPads. They even award some players with special trips to see their favorite games or meet their favorite sports star one-on-one. 
"StatClash was created for fantasy sports players, by fantasy sports players. Our focus is not only in delivering great fantasy sports games, but also creating a great fantasy sports experience."
StatClash was one of the first websites of its kind to offer DFS gameplay in soccer. Doing so has helped many new players enter the industry, and has opened up the prospect of StatClash offering their service outside of Canada and the US, where there is an immense following for soccer.
Josina Anderson: ESPN Reporter
Josina Anderson joined the ESPN team as a Chicago-based reporter in 2011. She currently covers the NBA and the NFL, as well as other sports. Anderson allows regularly appears on Sunday NFL Countdown and the NFL Live, as well as SportsCenter. Before Anderson started working at ESPN, she worked as a sports reporter for Fox 31 in Dever, where she produced the nightly sportscasts and covered Denver's local professional sports teams. She also worked as Showtime's Inside the NFL program as a reporter.
So that's it! The official DFS Influencer Top 50 list 2015! Congratulations to all influencers and thank you so much for standing up for our beloved Daily Fantasy Sports! If you feel you should have been on the list, don't hesitate to write us an email ;).