Online poker in New Jersey is increasingly growing in popularity in 2017 and 888poker NJ remains one of the top options of online casinos NJ for new and experienced poker players. The site operates and affiliates with Caesars Interactive Entertainment and also controls the software platform for the online Nevada and New Jersey websites for the World Series of Poker. However, 888 poker NJ has been making its own strides with bigger payouts, far better promotions, and a slew of tournament options to grow its player pools and online poker options as a whole. The online poker site is completely legal in the state of New Jersey, with the New Jersey Division of Gaming Enforcement overseeing the 888poker site's regulation. Although 888poker opened its online doors in 2013, only shortly after the New Jersey legalization of Internet gaming, the online casino and poker company is well known around the world with a strong and acclaimed reputation. The greatest advantages 888poker holds over its New Jersey competitors are its promotional bonuses. As a new player, you can get $20 of free bonus money without a deposit or up to $1500 in bonus money with 888 matching your first deposit at 100%.    
888 poker New Jersey Bonuses
| | |
| --- | --- |
| Starting Reward | Free $20 (No deposit required)  |
| Deposit Bonus | 100% match to double your first deposit (up to $1500) |
| Casino Rewards Bonus | Reward points for every game played |
| Daily Promotions | New promotions everyday of the week |
The bonuses on 888poker are currently leading the online poker industry in New Jersey. Right now, 888poker is allowing new players to receive a 100% match up to $1500 in bonus cash on the first deposit you make on the site as a welcome bonus. For example, if you deposit $1500, that amount will be doubled to equate to a total $3000 to play with. That is the most by any online poker site in the state, and one of the highest in the world. In addition to the welcome bonus, 888poker also offers a no deposit free $20 in bonus money. This no deposit bonus will be triggered as soon as you successfully complete your registration on 888poker.
100% Match Welcome Bonus Details

You will only need to deposit $10 to have access to the 888poker Welcome Bonus, but this 100% match bonus will top out at $1500. Bonus money will unlock in $10 increments to pad your account, but you will need to meet certain requirements to release the increments. The welcome bonus requirements are not difficult to clear and you'll have 90 days after you deposit to unlock the full amount of the bonus. The bonus terms state that you'll need to earn 100 Bonus Points (BPs) to release the $10 increments or 10 Bonus Points per every $1 of bonus money earned. Thankfully, you earn 2 Bonus Points for every $1 you spend on either rake contributions in poker ring games and every $1 you spend on tournament fees.
$20 No Deposit Registration Bonus Details
For New Jersey players who want some instant action without having to make a deposit on 888poker and the online casino sister site, 888casino, they should start off with this free $20. The bonus breaks down into:
6, $1 tickets for 888poker tournament play
$4 worth of 888poker bonus money
$10 of bonus cash redeemable at 888casino.com
You'll have seven days to utilize your six bonus tournament tickets and bonus cash. However, as for any winnings through the other $14, you'll have 60 day to use and complete the requirements attached to the bonus to cash up. This includes earning three Status Points (SPs) for each of the $4 which are broken down at 2 Status Points per $1 spent on rake contributions for poker ring games and per $1 spent on tournament play. Any winnings via bonus wagers from the online casino need to be cleared at 30 times the total amount won.
How to Retrieve 888 Poker NJ Bonus
Head to 888 Poker NJ
Enter your details
Verify registration by opening your email
Receive your free $20!
Make your first deposit 888 Poker NJ will match it for up to $1500.
Getting Started on 888 poker NJ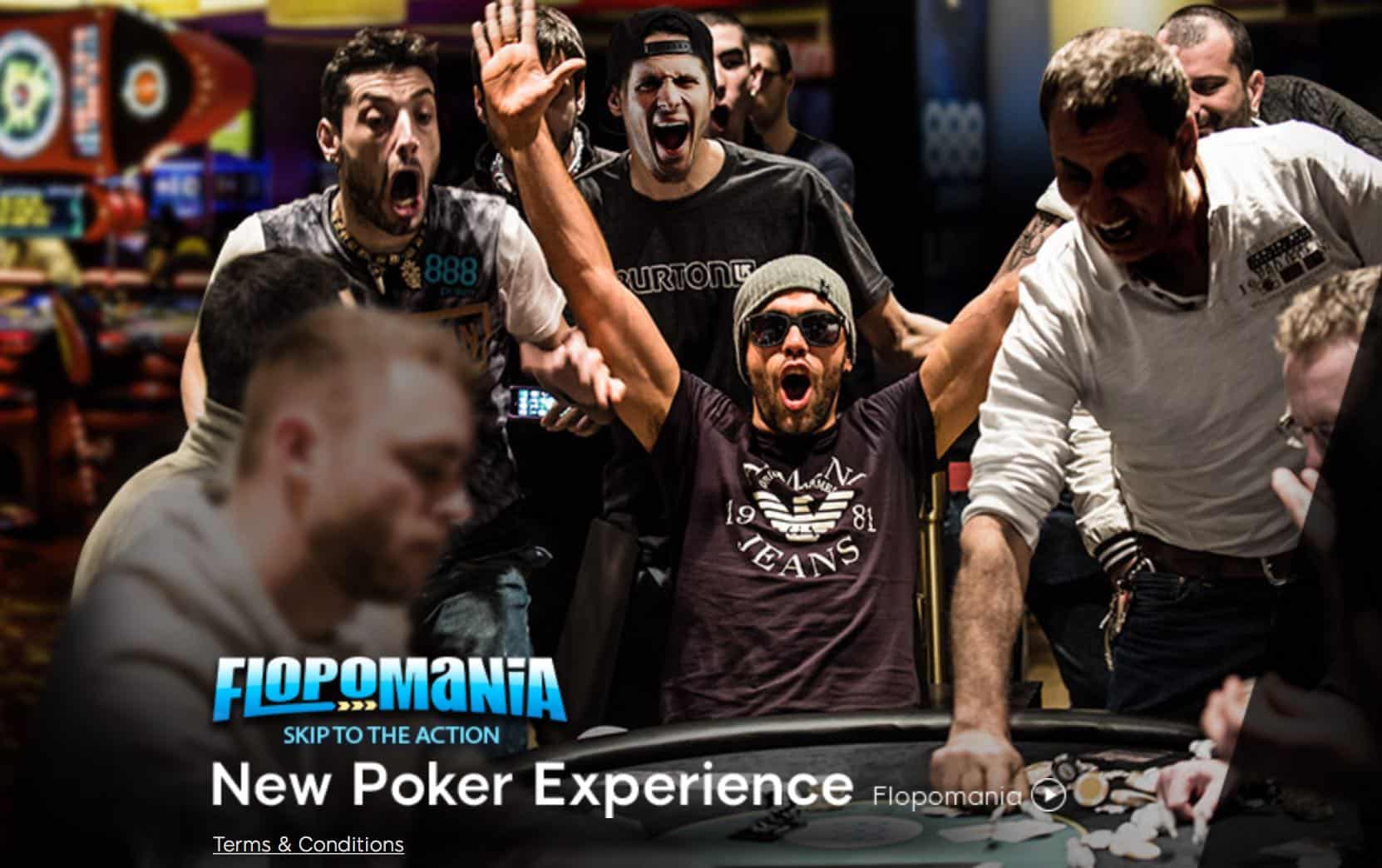 888poker has a simple set up and download so you can start to play in minutes. First off, start by going to 888poker website to download the free 888poker software. Hit Save so you can start up the program with ease in the future. The 888poker software will ask where you want to save the program, hit Next to place it in the typical and recommended programs folder, and this will also start the installation. When the install is complete, 888poker will automatically start and take you to the Lobby, where you can see current game and tournament options. Now it's time to sign up for your online poker account by hitting New Player (existing 888poker players would hit Sign In). This won't take long, but you'll need to provide some identification credentials to prove you are really you. Do not worry, 888poker uses the same level of security encryption as would a bank or financial provider to ensure player information safety. The site will never share your private information, except for tax purposes with the IRS, as this is listed in the terms and conditions of the sign up agreement. However, make sure to remember and keep your selected Username and Password secure. After your signup process, you can claim your registration bonus!
Game Types on 888 poker NJ
888poker does a great job at keeping its online poker game selection relatively simple, but well-organized, to not only cover its guaranteed prize pools, but to also keep the tables full. Players both new and with experience have the ability to always find a game fitting for them. Of course the online poker website offers the most popular poker game types, as well as variations of those types for both ring games and tournaments. The site does offer a poker variant exclusive to 888poker players known as SNAP poker. Here are the list of games offered on 888poker:
Texas Hold'em

Omaha Hi

Omaha Hi/Lo

7 Card Stud

7 Card Stud Hi/Lo

SNAP poker
888 poker NJ Online Tournaments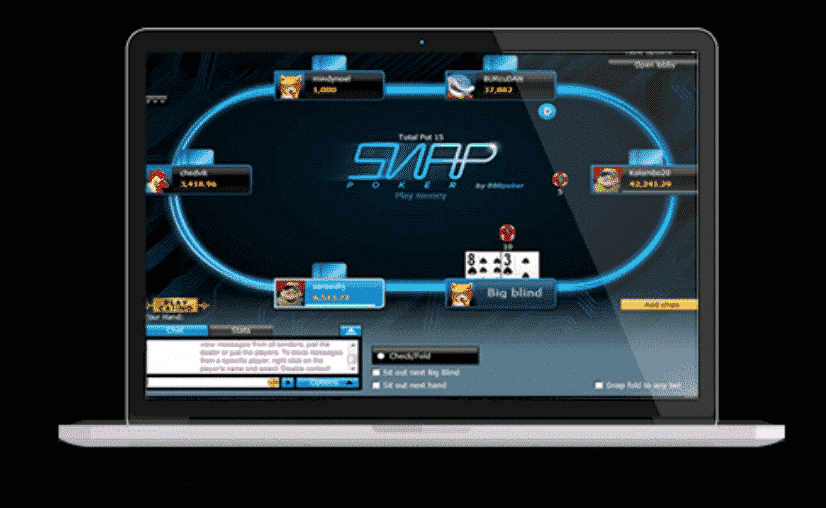 Tournaments at 888poker give players a shot to turn a small buy-in to some major cash. Buy-ins and tournaments fees are typically lower if you are going up against more players, but there are tournaments on 888poker for low and high rollers. Make sure to be on time when joining a tournament, as most tournaments will start at a specific time and date. You can plan your favorite tournaments through your My Tournaments tab, My Profile tab. When you buy into a tournament on 888poker, you and other player will all be given the same number of chips to start. These chips do not hold value outside of the tournament, so it will be up to you to survive until the end, as the last remaining player will hold all the chips and be awarded the grand prize of the prize pool structure. Always check each and every tournament prize pool structure to explain who will walk away have winnings. If you happen to lose out early in the tournament, there will be given time periods to all players to rebuy or add-on chips to their existing count. Look out for the white and green plus sign in the right hand side column to appear, notifying players there is an available rebuy or add-on! New Jersey online poker players have a few different tournament types to choose from on 888poker, here are the options:
Sit and Go's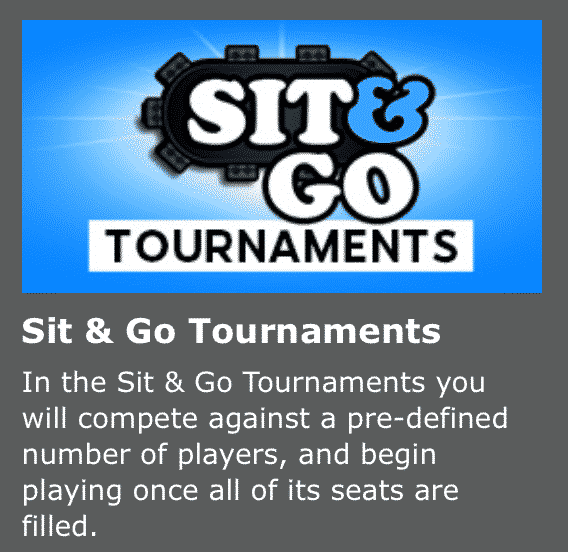 Sit and Go tournaments on 888poker are a great way for new online poker players to try out tournament style poker. In this type of tournament, you have a chance to win anywhere from two times to 1000 times your initial buy in. Sit and Go's are typically fast, with most lasting around an hour. At 888poker, you will be competing against anywhere from 2 players up to 120 players depending on your preference. Unlike most tournaments that begin at a certain time, Sit and Go's will begin once they fill up to the specified number of players. An important note on Sit and Go structure is that the blinds will increase as the tournament progresses.  
Multi Table Tournaments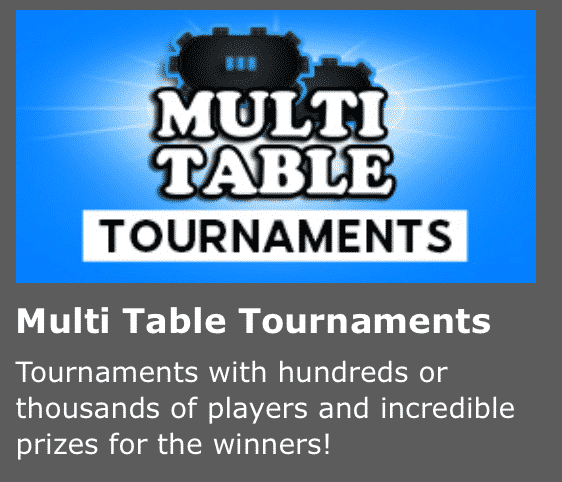 If you are a patient online poker player, then Multi Table Tournaments through 888poker are the way to go. Multi Table Tournaments can last up to 12 hours, but have huge prize pools to show for it. These tournaments typically attract more players, which of course results in higher payouts as well as how many places walk away with winnings. The buy ins still range from just a couple bucks to a fair amount of cash, but it is important to take note of how many players and tables there will be in any Multi Table Tournament. A Multi Table Tournament will have three core phases (early, middle, and late.) Patience and hand selection will be key in surviving through the madness, especially in the beginning. With up to 10-15% of players walking away "in the money," Multi Table Tournaments are trending on 888poker.
Multi Hand Tournaments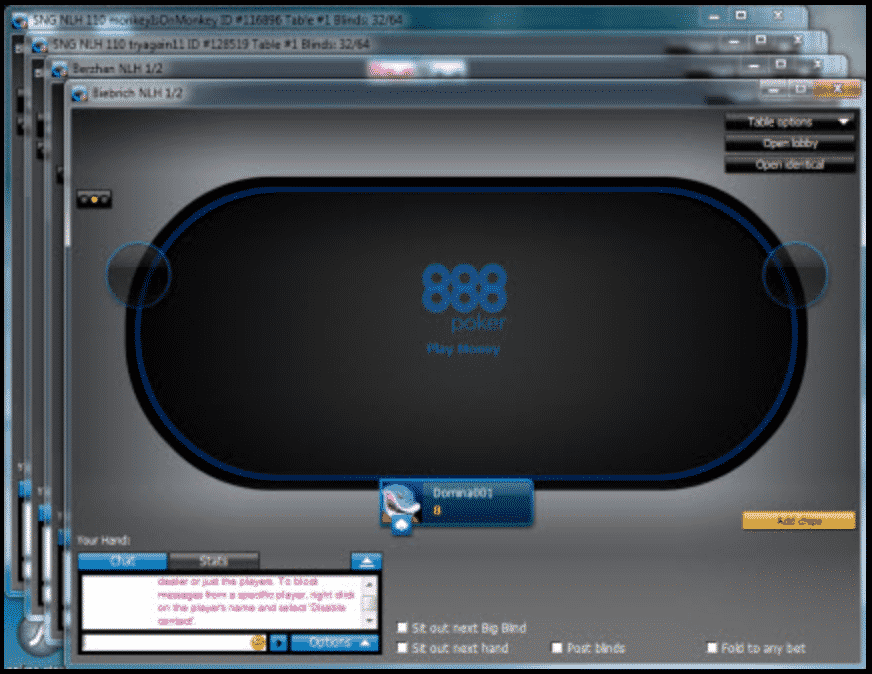 If you want to try to play in multiple tournament games at once, 888poker allows you to use a queue system as an organizer tool. The queue system is designed through pop-up windows that will trigger when you are required to make a move either in a tournament or a cash ring game. The pop-up windows will queue in order to avoid confusion or inaction. The tool is automatic, so to utilize the queue system, just simply sign up for more than one tournament or ring game any time you want.  
BLAST Poker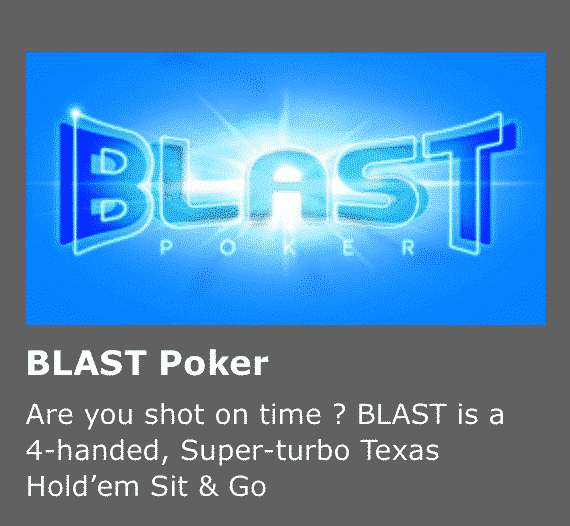 If you're favorite style of online poker is Texas Hold'Em, you might want to try 888poker's BLAST poker tournament. This game is a four handed, super-turbo Texas Hold'Em Sit and Go. This style of Sit and Go tournament has an even higher multiplier structure with winnings ranging from two to 10,000 times the buy in. When you start the BLAST Poker Tournament, there will be a BLAST timer that puts all remaining players in an all-in stage when time runs out. The winnings multiplier will also increase over time which will increase the BLAST timer as well.  
888 poker NJ Mobile Apps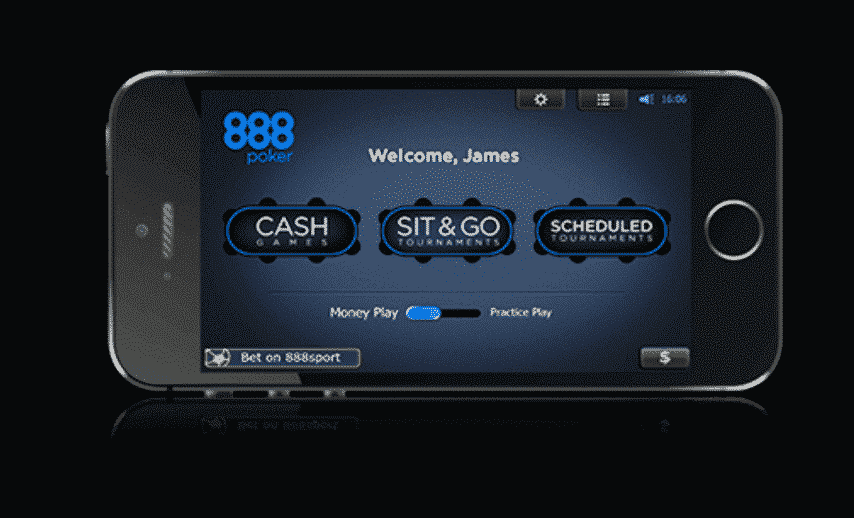 888poker's mobile application makes it easy for players to get in on the action while on the go. Currently, there is an app for both iOS and Android devices. The iOS app options include an iPhone app and a separate iPad app, both of which are available via the iTunes App Store. Android users also can play on either a smartphone or tablet. You will need to download the Android version of the mobile application directly through the 888poker website, as the Google Play Store doesn't yet permit real money Internet gaming apps for Android. Both Android and iOS 888poker mobile apps are extensive in gaming options, as most competitors' mobile casino and poker apps can prove to be rather limiting. You can join in on the same types of ring games and tournaments for all of the currently offered poker games seen on the desktop version, which is a major plus. Although you will need to be within the state of New Jersey to play in real money games, you can always play in practice mode to work on your game from absolutely anywhere.  
Depositing and Withdrawing Methods on 888 poker NJ

888poker offers a multitude of banking options that prove to be fast and typically smooth for New Jersey players. The deposit minimum for all available options is $10. Out of all of the deposit options, the only one with a maximum are online bank transfers, which is $1500 per day and $3500 in a seven day period. This maximum is to limit fraudulence. Thankfully, 888poker utilizes bank level encryption technology to ensure players information will never fall into the wrong hands. Deposits should only take anywhere from 1 to 10 minutes to process. After depositing, you will receive a confirmation email and your account will reflect any new funds to start playing.  
Depositing Methods
ACH Bank Transfer/Instant eChecks

Paypal

Online Banking Transfer

PayNearMe

Visa

Mastercard

Caesars AC Casino Cage

Neteller
Whenever you would like to withdraw funds on 888poker, simply hit the Cashier tab and then the Withdraw tab. Unlike some online poker sites, 888poker allows players to choose different withdraw options, even if they used an alternative means of depositing funds. New Jersey players have five different withdraw choices to pick from, which are the following:
ACH Bank Transfer

Bank Draft Mail Check

Neteller

Paypal

Cash at the Caesar's AC Casino
Payments range from immediate to seven days. The casino cage will always be your fastest option, as you can withdraw your funds immediately. However, most online players will be seeking online withdrawal options or a check in the mail. Neteller withdrawals only take three business days, Paypal will be four to five days, ACH transfers are up to six days, and finally a bank draft will take up to seven days. All time frames include acceptance and processing.
Is 888 poker NJ Legal?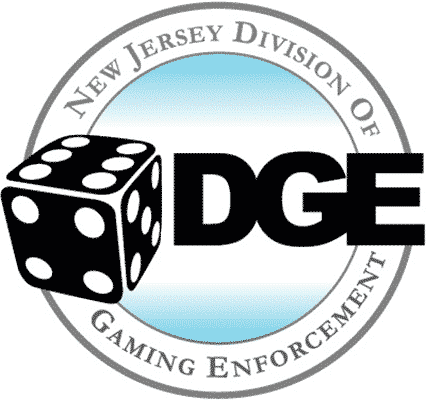 New Jersey players should always choose to play on legal online casinos and 888poker is entirely legal and holds an operation license within New Jersey. In order to play on 888poker, you'll need to prove you are of legal age. Additionally, the site use geolocation to ensure you are within New Jersey state lines before entering into a real money games. 888poker's partner, Caesars Interactive Entertainment, runs a land-based casino in Atlantic City, NJ. The New Jersey Division of Gaming Enforcement requires casinos to partner with renown platform providers for their online gaming, thus bringing 888 and Caesars Interactive Entertainment together. The two gaming partners give their players an incredible online poker experience that rivals the same action and fun you would have in a brick and mortar casino. However, player safety and fair play regulations are vital to the experience, which is why you should never play on an unregulated online poker site. Sites that either operate offshore or without a license prove to be dangerous, with players risking their ability to claim their winnings or worse, allowing potential identity theft.    
Customer Support and FAQs for 888 poker NJ

Help is always an important feature from an online poker website and it seems 888poker wants to make sure its New Jersey players are taken care of whenever an issue arises. 888poker has several resources to provide assistance on any questions or troubles you might have including in-game, banking, account, or promotional queries. Be sure to check the Frequently Asked Questions page for popular problems and answers. The FAQ feature has virtually every online poker section necessary to help you as well as search bar at the top of the page. If you need to get ahold of the online poker site, the most efficient way to do so would be clicking on the Help tab in the top right corner of the website or program and then selecting Contact Us. This will bring you to a support form to fill out and send, which will take about one day for a customer service response. The site has had a few poor reviews in regards to timely responses, but has shown improvement in 2017. New Jersey players can also reach 888poker through the email address, [email protected] and the toll free phone number, 1-855-218-6234.  
What We Love About 888 poker NJ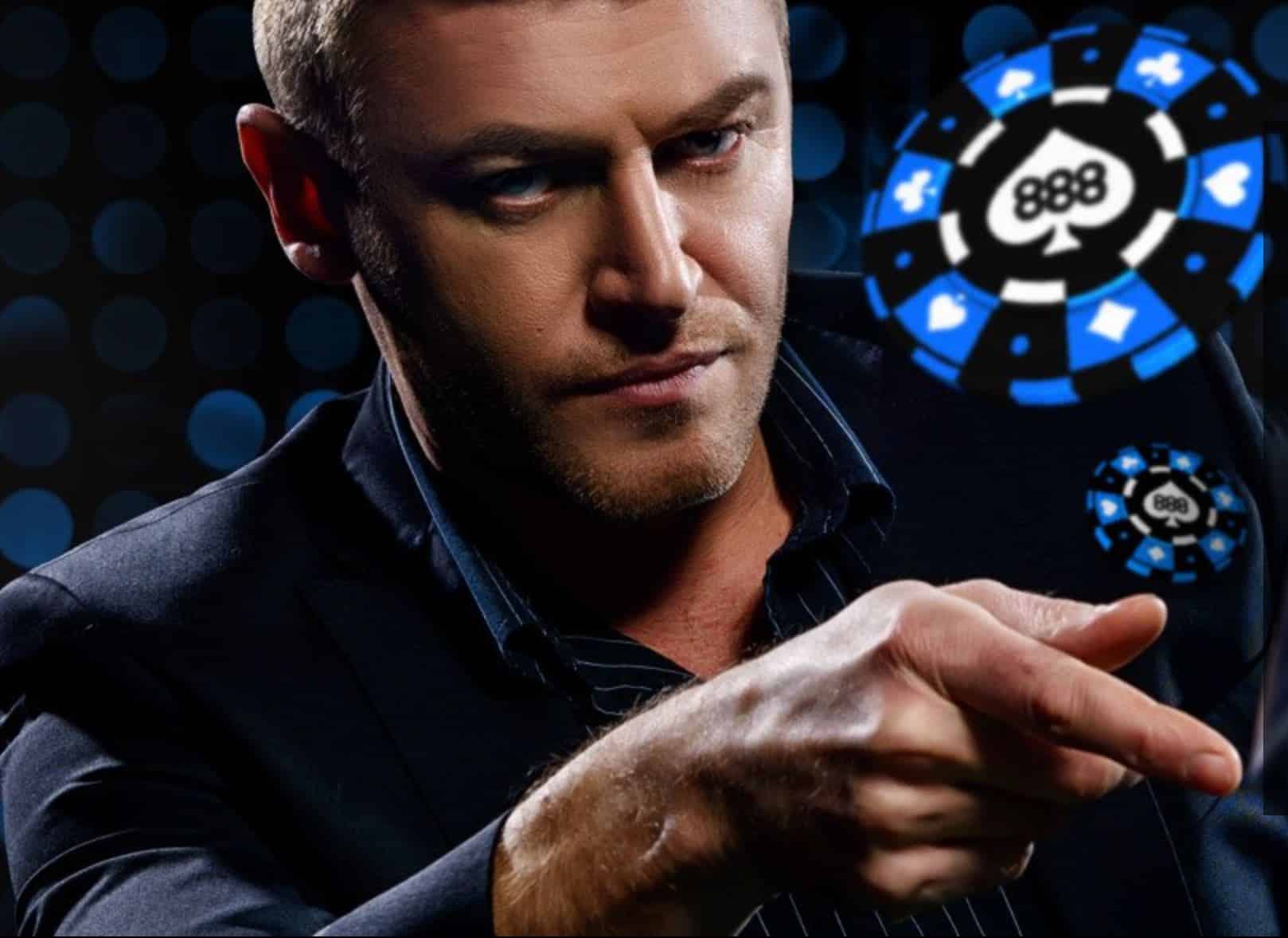 888 poker NJ Promotions:
The bonuses at 888 poker NJ shows superiority in the New Jersey online poker industry. Make sure to claim your free $20 when you register, which does not require any deposit. Also look to get your first deposit matched at 100% up to $1500. No other competitor for online poker offers this high of a deposit match. The site takes its promotions seriously and will always try to compete in terms of having the best welcoming for new players.  
The Tournament Structure
:
888poker honestly has a tournament for all types of online poker players. Beginners get an array of options but can start with a quick Sit and Go until they feel they are ready for longer and bigger Multi Table Tournaments. All tournaments have reasonable fees and generous payout structures.
Banking Strengths
:
Having the easy ability to deposit or withdrawal funds and with numerous options lets players focus on their hand and heightens the experience. 888poker is one of the fastest paying online poker sites in New Jersey, and one of the only sites to allow players to bank with Paypal.
Safe and Fully Regulated
:
No matter what anyone says, legal Internet gaming should be the only type of gaming. As an online poker player, you should not have to worry about the safety of your identity or financial information. Additionally, players should never risk their winnings being void by breaking the law.
888 poker NJ FAQ
How to use tournament tickets 888poker.
Enter into your 888poker account and select 'My Tournament Ticket.' From there you can choose an approaching tournament from the menu that matches with tournament ticket you want to use.
How to withdraw money from 888poker.
To retrieve your money from 888 Poker, you must use the payment system you previously used to make your  deposit. If you made a deposit  with one type of system, EX: Skrill and want to withdraw using another EX: Neteller than you must verify that payment method with your account, which requires that you make a deposit with that type of payment method.
How to get free money on 888poker.
You can get free money on 888 poker NJ in the form of your welcome bonus. This equates to $20 free and up to $1,500 matching bonus.
Wh0 owns 888 poker NJ?
888poker.com is owned by Cassava Enterprises Ltd and operated by 888 Holdings.
How to claim 888 poker NJ bonus.
Enter the lobby and go to the cashier to make your first deposit
Once done head to your email and find the "claim email". Click 'claim'
You will find your 100% match bonus waiting in your account.