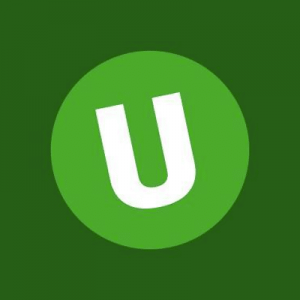 Claim $500 Welcome Bonus – Unibet Casino
100% match to double your first deposit (up to $500)

Claim Bonus
Bonus
Terms & Conditions
The promotion is organized by Unibet Interactive, Inc. ("Unibet")  •  This promotion is available to individuals aged 21 years and over who have registered as customers on nj.unibet.com and are physically located within the state of New Jersey  • In the occasion that the event on which the bet is placed is canceled, any bonus and associated winnings will be forfeited  • Unibet reserves the right to change or cancel this promotion or part of this promotion at any time without notice.
If, for any reason the promotion is not capable of running as planned, including infection by computer virus, bugs, tampering, unauthorized intervention, fraud, technical failures, or any other causes within or beyond the control of Unibet which corrupt or affect the administration, security, fairness, integrity, or proper conduct of the Promotion, Unibet reserves the right at its sole discretion to cancel, terminate, modify or suspend the Promotion  •  Trademarks used herein are owned by Unibet and its affiliated companies  • Unibet's decisions in respect of any matter(s) concerning a promotion are final  • Unibet may reclaim any bonus amount or enhanced payments that have been awarded in error  •  No employees of Unibet and its affiliated companies, or family members of employees and affiliated companies, may take part in promotions  •  Terms and Conditions for all Unibet Interactive promotions are to be read in conjunction with the Unibet Interactive's Terms of Service  • Customer support can be reached at [email protected] or 1-855-655-6310
Introduction
While the Unibet Casino NJ brand might not be familiar to most of us in the States, the popular sportsbook and casino certainly leads the way in Europe and is a welcome addition to the New Jersey gambling scene. Due to a deal between the Kindred Group (owner of Unibet) and the Hard Rock Hotel & Casino Atlantic City, the casino (and sportsbook, for those interested) is now fully active in NJ since mid-2019, offering a wide range of slot and table games — alongside an attractive Unibet casino bonus. It's safe to say that we're all excited about Unibet's United States foray and its soon to be casinos in the tri-state area of Pennsylvania, New Jersey and hopefully, one day, New York. Read on for more information about this casino and its generous $25 no-deposit bonus and $500 welcome bonus.

9Expert ScoreUnibet Casino – Stylish, Modern & Fast
While a new online casino in New Jersey, Unibet Casino NJ hits the ground running with a solid offering of casino and slot games.
Bonus & Promotions
8
Game Selection
8
Website
10
Mobile
9
Payments
9
VIP and Loyalty Scheme
9
Safety and Security
10
Customer Support
9
Positives
Simple and easy-to-use website
Solid customer support options
Decent range of games for a new casino
Nice welcome bonus
Negatives
Limited video poker options
Unibet NJ's Online Casino Bonus – Generous $25 No Deposit Bonus!
Unibet Casino Bonus: 100% match to double your first deposit (up to $500)

Claim Unibet Bonus
We all enjoy a little bonus cash, right? Well, Unibet Casino NJ's no-deposit bonus will drop $25 into your gaming account as soon as you sign-up — just use bonus code UNIBET25! You can use the bonus funds to explore Unibet Casino before committing with a real-money deposit, risk-free. There are, of course, a few terms and conditions you should be aware about before depositing, but nothing out of the ordinary:
You will have 30 days to use the bonus.
You can wager the bonus on all casino games.

Then you must wager the bonus 20x:
100% of total stakes on slot games goes towards these requirement
20% of total stakes on table games goes towards these requirements

Do not attempt to withdraw bonus funds before satisfying the above requirements, otherwise you will forfeit the bonus
In all honesty, you need not be worried about the above requirements — they're actually more generous than other casinos and can be completed by hitting a good run on the slots. Of course, the way you decide to play your bonus funds is completely up to you!
Unibet's 100% up to $500 Welcome Bonus
Once you've scoped out Unibet Casino New Jersey's offering with your $25 no-deposit bonus and you're happy with what you see, why not hit the ground running by taking advantage of their $500 welcome bonus. It's super simple to get your head around and provides you with a solid platform to enjoy what Unibet Casino has to offer. Let's talk you through it.
How to claim your welcome bonus:
Deposit up to $500 in your Unibet Casino NJ account — remember to use 100UNIBET
Wait patiently until the bonus funds hit your account
Play Unibet's range of slot and casino games
Wager 20x the bonus as per the conditions of the $25 no-deposit bonus
Once you're past the wagering requirements, the rest is yours to keep!
Just remember, you only have 30 days!
Of course, there are other promotions that Unibet offers, but these are not set and happen either weekly or monthly. Currently they have a 'Game of the Week' promo, where you will receive a bonus for staking $100 on a specific slot. Otherwise, just keep an eye out on their promotions page.

Claim Bonus

Game Selection at Unibet NJ – Limited, But A Great Start
Casino games available via desktop and app
Solid range of slot games on offer
New games added nearly every week
Staking limits suitable for high rollers and casual players
No baccarat or craps available
Lack of video games
On the surface it seems that Unibet Casino NJ doesn't have as much to offer in the way of slot and table games — especially when compared to the rest of the big players — but it is only early days for the operator. We expect the casino to ramp up their efforts and as such we advise you to watch this space. Let's take a look at what they have on offer right now.
Slot Games at Unibet Casino NJ
With just less than 250 slot titles available at Unibet we're not overly impressed, but nor are we disappointed. This is many more than previous NJ casino startups, and so while it's not the most diverse range, we are confident you'll find a game to your liking. Some of the most popular games on offer are:
Blood Suckers II
Baywatch
Gonzo's Quest
Jimi Hendrix
Jumanji
Motorhead
Roulette Games at Unibet Casino NJ
There are currently six versions of the table game on offer at Unibet Casino:
Classic Roulette
Double Roulette
Roulette Master
Roulette Advanced
French Roulette
American Roulette
Limits are rather generous, with minimum bets at $10 and maximum bets at $5000 per spin. And with the majority of the roulette games being developed by NetEnt, we're confident you'll have a great experience.
Blackjack
As it stands, there are two versions of blackjack on offer; which while isn't amazing by any stretch of the imagination, at least gives players the chance to dip their toes into the blackjack scene. The two blackjack games available are:
Blackjack Pro – Atlantic City
Blackjack Pro: Multi-hand – Atlantic City
The difference between the two, as you might have guessed, is that one is multi-hand blackjack, while the other is not.
Video Poker Games at Unibet Casino NJ
Again, the video poker options are limited at Unibet Casino, but we're confident their range will increase over time. Currently they have Game King Bonus Poker, Game King Double Bonus Poker and Game King Jacks or Better Poker available.
Unibet Casino's Website – Simple and User-friendly Platform
Unibet's website is rather simple when compared to the majority of others on the market. And while some punters might believe that a simple website means a simple service, we're actually impressed with Unibet's easy to use platform.
The first thing you will notice is the color scheme, which is based around the brands global appearance, ensuring a nice palate for the eyes. On the homepage you will be presented with a simple navigation bar which will take you through the casino, promotions, a simple guide on how to get started and an option to check out their mobile app.
Further below there is a secondary menu, which will take you through the casino's recommended games, new games, slot, table and all other games. Ultimately the website is easy to navigate, has simple access to the games you love and loads super quick.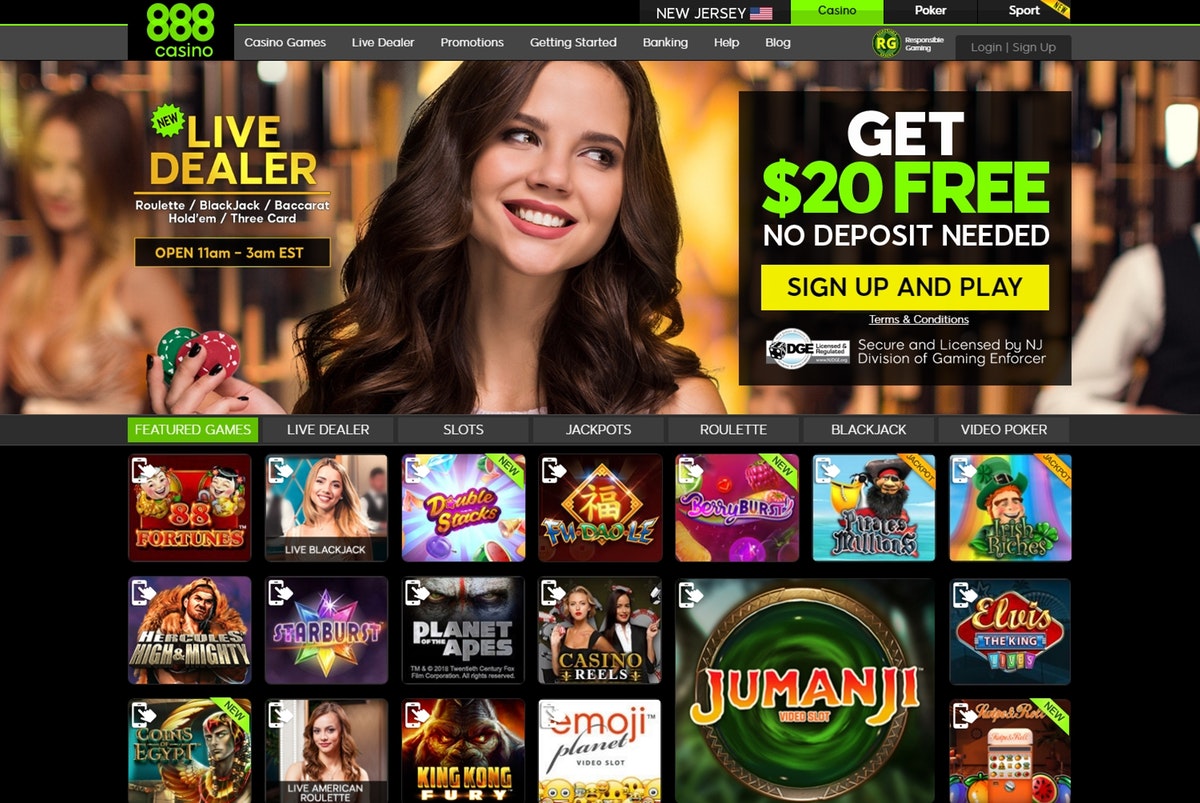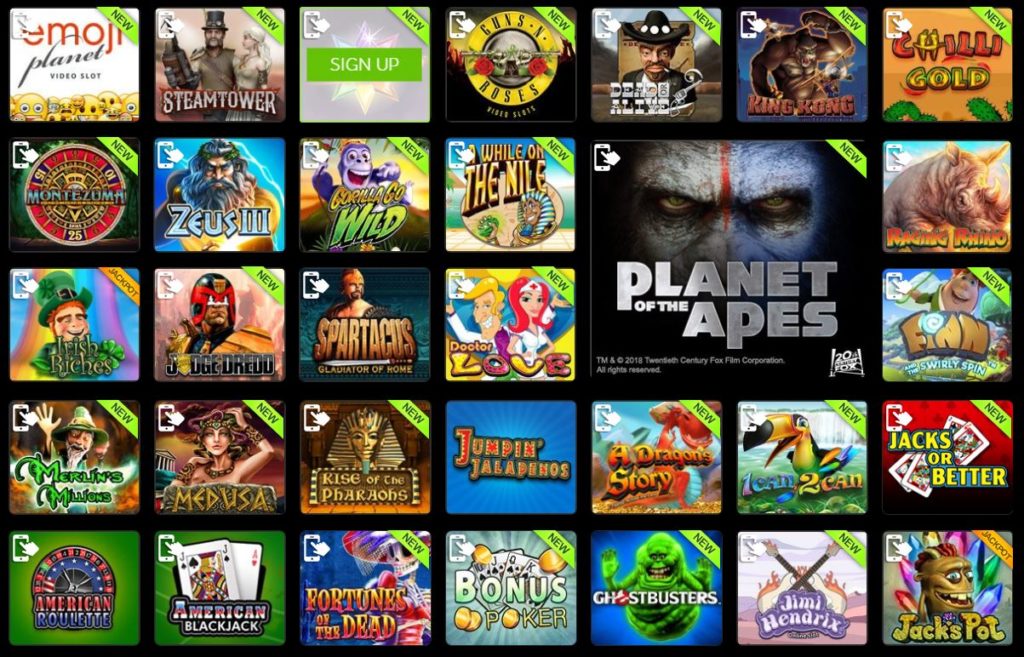 Unibet's Mobile App – Only Available on Android
Unibet offers a mobile app for all customers in New Jersey. It is free to download for Android users, while iOS users will have to wait for it to launch in the coming months.
Simply head to nj.unibet.com/smarthphone, configure your device to temporarily allow "unknown sources" from the security tab and download the app. It's as simple as that. .
Payments methods at Unibet Casino NJ
eCheck
Play+
PayNearMe
MasterCard
Visa
Online Bank Transfer
PayPal
PayNearMe has made depositing into your online casino account, with cash, simple. Claim your PayNearMe barcode from Unibet Casino, head to your local 7-Eleven and ask the store clerk to deposit cash up to the amount of $500 in your casino account. The funds will appear within the hour, but normally within 10 minutes.
Can you deposit via PayPal at Unibet NJ?
Yes, 100%. It's simple and easy to deposit via PayPal at Unibet Casino NJ.
Which casino cage can I use for Unibet Casino NJ?
Head to Hard Rock Casino's casino cage in AC to deposit into your NJ Unibet online casino account.
Deposits
Unibet offers a wide range of deposit and withdrawal methods — including, but not limited to: PayPal, echeck select, Play+ and PayNearMe. Payments are always secured, with Unibet adopting SSL security to ensure hackers and other unwanted snoopers cannot get hold of your information.
To ensure your deposit goes as smoothly as possible we advise you deposit into your Unibet account with PayPal; it's quick, simple and secured with PayPal's buyer protection. Otherwise you can deposit with:
Bank Transfer vs PayPal
Deposit LimitsN/AVS$10,000
Withdraw into same accountVS
Use cashVS
FeesVS
Deposit timesUp to 1 hourVSInstant
Withdrawal timesUp to 5 daysVSUp to 3 days
Withdrawals
The withdrawal methods at NJ's Unibet Casino are a little more limited, with PayPal and Online Bank Transfer being the only methods at the moment. Again, we expect more methods to open up in the future once the casino is more established in the state.
VIP and Loyalty Scheme – Get Rewarded with Unibet Casino NJ
Break down the loyalty scheme. How do you get involved? How are points accumulated? What are the exchange rates between points and cash? Any real casino comps included?
Safety & Security – Is Unibet Online Casino Legal?
Unibet Casino NJ is licensed by the New Jersey Division of Gaming Enforcement, which means it is completely legal for the casino to operate in the state of New Jersey. The DGE lists all legal gambling domains and URLs on its website, with nj.unibet.com appearing in the list.
The DGE also request all operators look out for potential problem gamblers, further adding a layer of security that would otherwise be lacking at off-shore and unregulated casino operators. Unibet advises that players stake in moderation, should feel no pressure to gamble and that limits should be set — if you would like support with this, Unibet will be on hand. For any gambler that is worried about their play they can use the number 1-800-GAMBLER — which again Unibet advises on their site.
It is refreshing to see an operator taking as much care as Unibet; this is why it's important not to play at unregulated operators who lack provisions for safe play. Overall, yes, Unibet is safe and legal.
Customer Support – Helpful & Quick
Finding support at Unibet Casino NJ is a little tricky and so we're not overly impressed.
Their phone number or email isn't clearly displayed on the homepage, with the only way of accessing this information is by clicking a pretty obscure question mark.
Phone: 1-855-655-6310
Email: [email protected]
Live Chat: available 24 hours a day, 7 days a week
They also have a simple FAQ system where you can use search queries to get pre-determined answers. It works well and we found answers to pretty common questions swiftly, so it's worth using before heading to live chat.
Offering the full suite of customer support options, Unibet Casino NJ is ideal for those not too comfortable with gambling online. Trust them to support you, whatever your issues are.
1-855-655-6310
Available 24 hours a day, 7 days a week
24/7
9Expert ScoreUnibet Casino – Final Thoughts
Being a newcomer to the market we can't expect Unibet to be the best — but that's not to say we're disappointed. They offer a solid range of casino games, a generous welcome bonus and an easy to use platform. We're pretty excited to see what else they have up their sleeves.

Claim Bonus

What promotion code should I use for my free bonus
UNIBET25 for the no-deposit bonus and UNIBET100 for the 100% matched bonus up to $500. Make sure you use these promo codes, otherwise you'll lose out!
Can I deposit or withdrawal funds at the physical Hard Rock Casino cage?
Yes! You can head to Atlantic City and deposit with cash directly into the cage. The funds will show up in your Unibet account within the hour. Of course, there are easier ways to deposit with cash, such as PayNearMe — but it's entirely possible.
I am "geo-locked" and cannot play, how do I get "unlocked?"
You need to ensure you're connected to wifi within the state of New Jersey and that you're not too close to the border. If this doesn't work then contact Unibet Casino NJ's customer support.
How do I know if my computer can run Unibet's Online Casino games?
Unless your computer is from the early 2000s, or your mobile device still flips up and plays polyphonic ringtones, then you should be fine.
Can I play Unibet's Online Casino games on my Android mobile device?
Yes, but not through your mobile browser. Instead you must download and install their app on your mobile to play. It's not very tricky and we've left instructions for you in the mobile section of the review.