Not sure what Skrill is and want to find out more? Looking for a safe, secure and simple payment method for your online gambling needs? Skrill is a popular banking method accepted by business from east to west coast, acting in a way like a top-up debit card, but in the form of an app. So, if you're looking for more information on Skrill, or maybe wondering if US casinos in New Jersey or Pennsylvania accept Skrill deposits, then you've found the right page. Read on for more info.
The Best US Skrill Casinos 2019
Online betting, whether you are playing in Europe or in a US state in which online gambling is legal such as New Jersey, Nevada, and Delaware will always require a safe way to process payments between you and the site you're playing on. In this day and age, there have been numerous eWallet and money transfer platforms that have partnered with the online betting industry.
Though some sites have been around longer than others, all need to be properly reviewed, especially when dealing with any amount of money. One of the most prestigious digital payment platforms on the market is Skrill. 
US gambling websites that accept Skrill:
 Currently no US casinos accept Skrill.
We can't say for certain, but we imagine it will be soon. With the rise of e-wallets in the US, Skrill (who are owned by PaySafe, who also own Neteller) should be a solid partner sooner rather than later.
Although the site has not always been branded as Skrill, the evolving equity company has continuously built on an international network of banks, business partners, and investors. Skrill is trusted by millions for both safe and successful financial transactions in over 200 countries worldwide. When reviewing platforms such as Skrill, we want to provide the internet audience with helpful information to ensure safe betting and gaming. Let's take a look at our Skrill betting sites overview.
US Casinos That Accept Alternative Banking Methods
Skrill Betting Sites: MoneyBookers
In the start of a new technology era, the early 2000's gave birth to online payment systems. Companies such as MoneyBookers came up with new and innovative ways to maintain, transfer, and make payments by using digital currency. As a result, MoneyBookers began establishing a business network to climb with a positive reputation.
The company was founded in 2001, and was officially seen as Europe's first to issue FCA regulated e-currency. Though MoneyBookers was established in London, it soon made connections throughout the globe while remaining the UK's top e-currency site. During 2002 through 2007, MoneyBookers continued making business connections and developed more and more reliability with the person to person money transactions.
In 2007, the company was bought out by InvestCorp, a large venture capital corporation aiming to optimize the existing platform created by MoneyBookers. However, while the company continued doing business as usual, InvestCorp had plans of a rebranding. Before such a rebranding could successfully work with such major networking already in place, careful changes had to be slowly implemented as well as new ideas for the future of MoneyBookers.
Now being in business for over nine years, the company reached out, partnering with both eBay and MasterCard in 2010. Through new significant business partners, MoneyBookers were able to create and issue a prepaid MasterCard to the public. In light of a successful operation with the prepaid MasterCard, InvestCorp rebranded the company smoothly what is currently known as Skrill.
Along with a new name, Skrill also brought fresh and creative features such as Skrill 1-Tap, a single tap mobile payment system that's both safe and lightning fast. Over the next few years, Skrill also adopted a number of new technologies to help advance the future of online payments and currency transfers.
Skrill as a Payment Processing Platform in Betting and Gaming
With the Internet boom bringing ideal ways to transfer money, the gambling industry was significantly impacted. Safely betting online was a challenge in the early start of the online betting age. The easiest way to do so before eWallets or financial service platforms was through credit card companies. However, fees and international charges became the reason to innovate better ways to make online payments as well as receive money over the web.
Betting sites and bettors around the globe were skeptical of new platforms, only allowing reputable companies to process their payments. Due to Skrill originating in the United Kingdom as MoneyBookers, it wanted to start with online gambling sites that shared roots in the UK. Companies like Ladbrokes, bet365, and William Hill all partnered with Skrill and remain fruitful and mutual business partners to this day. The trifecta of European betting websites all offer Skrill as one the superior methods of payment, just like PayPal.
International Skrill Betting Sites
In addition to the variety of online betting sites throughout Europe, Skrill also processes payments to and from daily fantasy sports sites located within the US. Due to United States legislature on both the state and federal levels outlining the ban of illegal gambling, most states only offer skill based betting as a legal form of gambling.
Fantasy sports betting is constituted as a game of skill because of constant statistics, strategies, injuries, and game schemes that impact the game's outcome. Games such as poker or blackjack due include strategy. However, chance still rules the majority of the game. Although a handful of states within the US are reinvestigating the legality of daily fantasy sports, it remains the top legal way to bet in the United States outside of Nevada and New Jersey. Skrill does offer payment processing for online casinos for Nevada and New Jersey residents looking for casino style slots and table games.
Skrill Betting Sites: Safer Online Banking System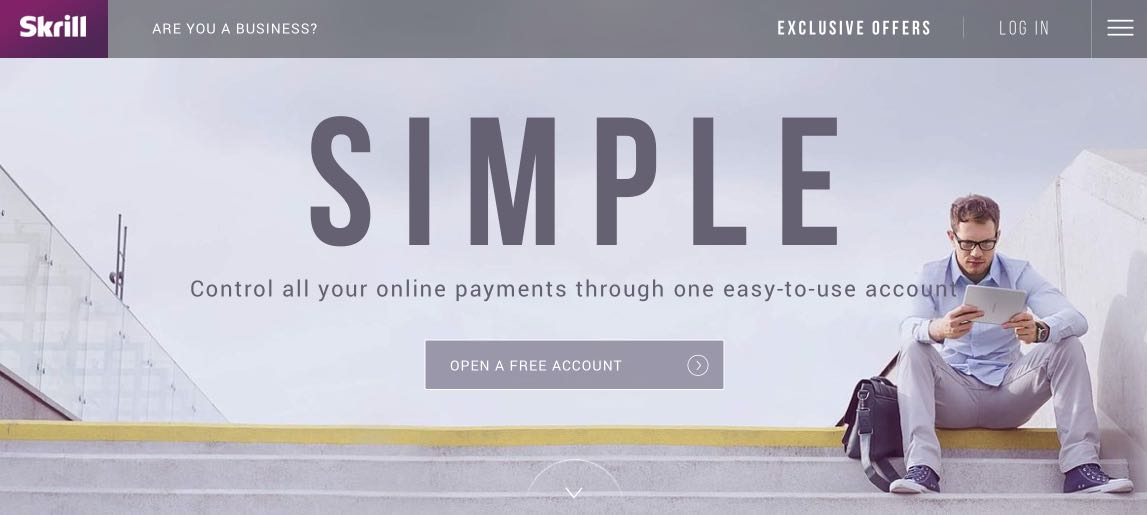 On top of managing your payment and money transfer with ease, Skrill also adds layers to your financial security when on the web. While a bank card will deal directly with betting sites or stores, Skrill further encrypts your information so that retailers and sites have zero access to any of it. Skrill prides itself on using Payment Card Industry Data Security Standards (PCI-DSS).
Through another layer of encryption, your data, banking, and personal information can never be read or retrieved. It was through high-security standards at Skrill's original company, MoneyBookers, that allowed this platform to be authorized by the United Kingdom's Financial Conduct Authority (FCA).
Skrill has always dealt with phishing and scammers trying to steal financial information. As a result, they make it clear to their customers that they will NEVER ask for account information such as credit cards numbers or passwords. The site even offers helpful tips to avoid scams and allows users to report specific emails or contact with phishing or suspicious behavior.
Skrill Betting Sites: Frequently Asked Skrill Questions