When it comes to online gambling in the US, it's understandable that one of the key areas that most people get concerned about is finding a banking payment method which is safe and secure. Throughout this page, we take a look at the best PayPal betting sites and PayPal casinos in New Jersey and beyond. We dive deeper into how PayPal works, what its pros and cons are and which betting sites accept PayPal in an ever-changing US betting and casino market.
Our Recommended US Casinos That Accept PayPal: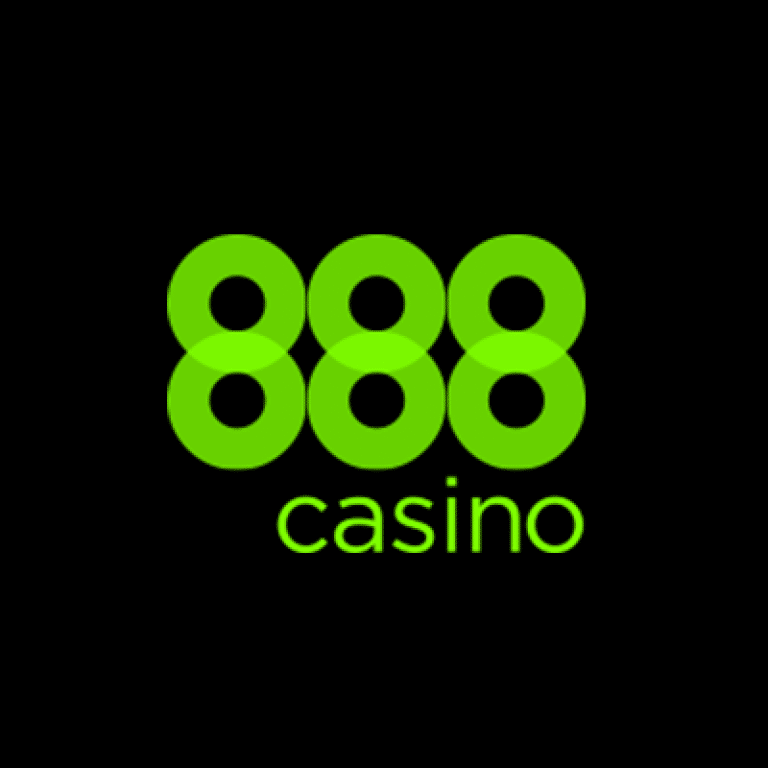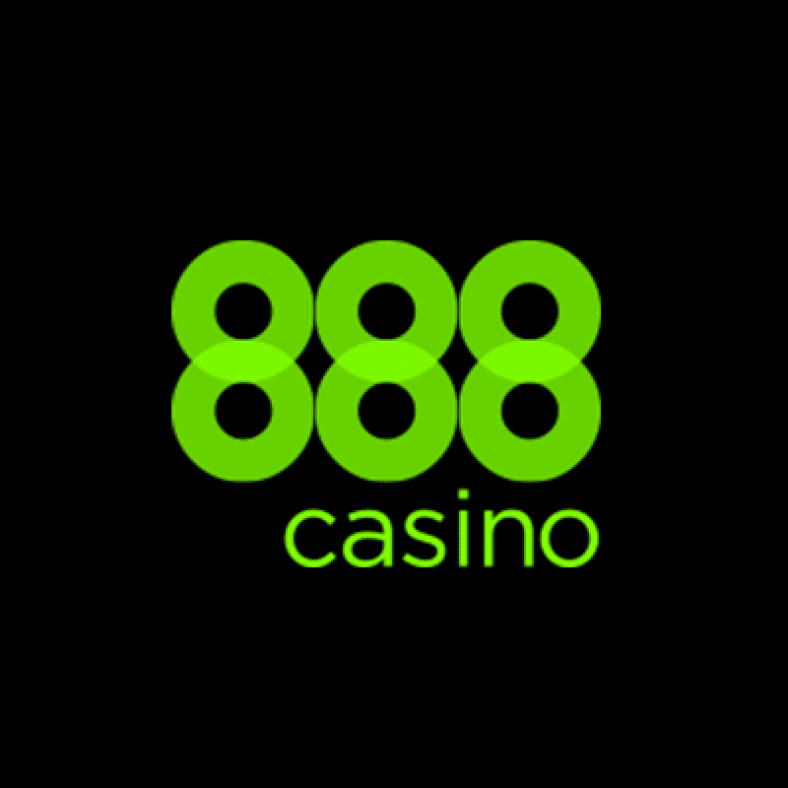 888Casino is arguably the most popular online casino in the US — and for many good reasons. With the latest slot titles and an industry leading live casino, plus their incredible $2000 welcome bonus, 888casino are certainly one to keep in mind when you're looking for a US casino that accepts PayPal.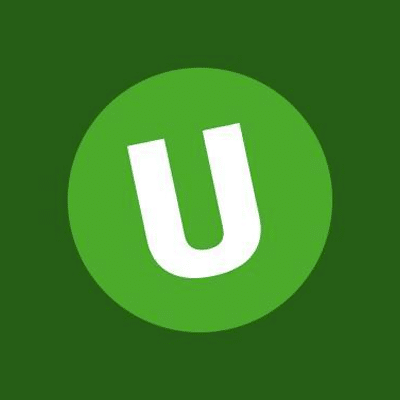 Unibet might well be a new dog on the block, but when it comes to European prestige this online casino is one to be contended with. Bringing a fresh new look to the US gambling market, we're happy to suggest Unibet as one of the best casinos online that accept PayPal deposits.
New Jersey Casinos That Accept PayPal
With a wide range of online casinos now accepting PayPal deposits, we at PlayingLegal highly recommend you take advantage of this super slick and simple way of banking with online casinos in the US. It's safe, secure and can even allow you to circumvent your bank account's block on gambling transactions.
Why Should PayPal Be Your E-Wallet Of choice?
Seeing as PayPal are already a behemoth of a company, present around the world, it's pretty unlikely that you aren't aware of them as an online consumer. When it comes to online betting sites and online casinos, PayPal has fast become the e-wallet of choice – allowing bettors fast and secure deposits into their gambling accounts and the ability to withdraw back into the same location without sharing any bank or card details. Prevalent across European and Asian bookmakers and casinos that are licensed and regulated, as the US market now grows, we will see more and more online betting sites that accept PayPal as the primary payment method.
PayPal Daily Fantasy Sports Sites – The Go To Payment Provider
Over the years, there's been huge discussion about whether Daily Fantasy Sports (DFS) are skill-based games or gambling activities. Thankfully with the PASPA decision being overturned and online gambling regulation finally being given a chance, the best DFS sites such as Draft Kings and FanDuel can start to push forward too.
PayPal has always been a key payment provider for these sites and as they grow and, no doubt, start looking at providing a more mature betting product, we're sure that PayPal will continue to act as one of the best payment providers for Daily Fantasy Sports.
Use PayPal with FanDuel
Arguably one of the US's most popular DFS sites. Fanduel accepts PayPal.
Depositing With PayPal: Can You Do It Without An Account?
In a word – no. You can not transfer, deposit, or withdraw any money through PayPal without signing up first. This is totally in your best interest though, as having an account allows you to utilize PayPal's features to it's fullest. Fortunately, creating an account is easy and fast with step-by-step help to speed up the process.
How to easily open a PayPal account:
It's really simple to open up a PayPal account in order to use it with your online betting or casino account. Just follow these simple steps and you'll be on your way.
Visit PayPal's website and take a look around to make sure it's for you.
Find the "Sign Up" button and click it.
Choose your account type – either a Personal Account or a Business Account.
Type in an email address, your name, and a new password before clicking 'Next'.
Add your phone number and enter your mailing address
Make sure you read the T&Cs and then click the 'terms and conditions' box.
Press the "Agree" button
Verify your PayPal account by following the link within the verification email they send you.
Your PayPal account will now be live and you can use it to fund your betting and casino accounts.
How Do I Deposit At US Betting Sites That Accept PayPal?
Once you have your PayPal account up and running, it's really very simple to fund your online betting or casino account.
Obviously, the exact steps taken at each online bookmaker or online casino may be slightly different. However, the premise is the same and by following these steps, you should be able to deposit easily.
Visit your favorite betting or casino site, or check out our NJ casino reviews of the best betting and casino sites in the US and pick a new one.
Follow the registration process if it's a new betting site, by clicking 'register' or 'join'.
If you're already a member, click on 'Login' or 'Enter'
Once you are in your account, look for the 'cashier', 'bank' or 'deposit' buttons
Within the deposit page, you will be able to choose your payment method – choose PayPal
Enter the amount you wish to deposit.
You will be directed to a PayPal login page to authorize this – make sure you double check the amount and click 'deposit' or 'accept'.
Your deposit will instantly be in your betting or casino account and ready to use.
 What Are the Pros of Using PayPal As A Betting Payment Method?
There are plenty of reasons why it's great to use PayPal for betting and casino sites, and not too many negatives when using them. The main positives we see are:
Speed
Easy to use
Security
You don't disclose your personal financial info to the betting site
A sign of trust
Truly global platform
How fast is PayPal for depositing and withdrawing funds?
When you pay for a product or deposit to a betting site with PayPal, you'll find the transaction go through pretty much instantaneously. There's no waiting around for your deposit to hit the betting site's cashier.
Withdrawals do have a slight delay to them but that's natural considering the checks needed for anti-money laundering and KYC from the gambling site. However, the time it takes for a PayPal withdrawal is much quicker than many betting payment methods. You could see the funds back in your account as quickly as 1-2 working days.
How easy is it to use PayPal for betting?
PayPal is incredibly easy. Once you have your account set up, it's really just a case of funding your account – either via a card or by linking your bank account. Then, just follow the deposit or withdrawal instructions at the betting site in question.
The PayPal interface and app is really simple to understand though, so no issues there.
How secure is PayPal for betting in the US?
PayPal is as secure for betting as it is for other pastimes such as shopping online. It's obviously in their interest to protect your data and important information and they take that responsibility extremely seriously.
They are protected with SSL at a level of encryption key length of 168bits. This is currently as high as it gets from a commercial perspective, so rest assured that your details – and your money – are safe.
Do PayPal betting sites see my banking details?
One of the benefits of PayPal betting sites is that all of your banking or card details stay with PayPal and not with the betting site. Once you link your PayPal account to your card/bank, that's it.
On the flip side, it means you don't have loads of transactions to and from betting sites within your bank account.
PayPal and US betting sites: A sign of trust
If a betting site accepts PayPal as a betting payment method, it's a really strong sign that you can trust them. This isn't to say that all betting sites or casinos that don't have PayPal as an option shouldn't be trusted (they may just not have an agreement). But, you should rest assured that your betting site of choice is a solid one.
PayPal will only work with licensed gambling companies in the relevant territories. To be licensed you need to follow the rules and regulations to a tee. So, for example, PayPal would only work with online casinos or online betting sites in New Jersey that are licensed and regulated by the NJDGE.
PayPal betting sites: A global payment provider
This isn't a tinpot company new out of Silicon Valley. It may have been at one point but the company behind it have grown the site into one of the most trusted payment providers globally.
They're recognized as a provider for tons of industries and keep millions of people's money safe whilst providing a slick user experience.
It's telling that the biggest and the best betting sites accept PayPal in Europe, such as bet365, Ladbrokes, William Hill, Unibet and 888. All companies that have targeted the US market.
888Casino: Number 1 for PayPal
Why not head to 888Casino and claim your $20 no-deposit bonus. Once used, you can then deposit with PayPal and claim a $2500 welcome bonus.
What Are The Cons Of Using PayPal As A Betting Payment Method?
Realistically we think PayPal is a major player when it comes to betting site payment methods, so the list of cons is much smaller than the pros:
Small fees
Potential promotion restrictions
So, nobody likes fees – we get it. However, PayPal is still a business and take a small fee which is generally a 2.9 percent charge on credit card deposits. It's also worth saying that PayPal's fee structure can change at any point, so it's always worth being aware of the fees you're likely to pay.
Another small issue, which has been a key factor across European bettors is that not all sportsbooks, casinos or poker rooms allow you to take advantage of promotions if you've deposited via PayPal.
It's not a PayPal specific thing and you're much more likely to benefit from promos using this payment method than you are by using alternatives such as Skrill and Neteller who face the same promotion restriction fate.
PayPal betting sites and casinos – Can you trust them?
This is a question that has been asked relentlessly throughout the world, within regulated betting markets. It's understandable too – who wants to use an online betting site or online casino which can't be trusted.
It's fair to say that there will always be some rogues or anomalies in any industry. However, you should find that all PayPal betting sites and PayPal casinos – that is a bookie or casino that accepts PayPal – is really trustworthy and will look after your data, financial information and treat you properly as a bettor.
This is mostly because PayPal will only work with sportsbooks and casinos that are properly licensed within their respective territories. This means there's trust on both sides from the outset.
Can I use PayPal for betting on my mobile?
The best PayPal betting sites will have mobile websites or mobile betting apps to complement their website. Generally, if you can deposit and withdraw using PayPal at the main site, then there's no reason why you can't via the mobile app.
With the US market growing, expect a plethora of mobile betting apps and mobile casino apps to hit the market from the best, licensed online bookmakers and casinos.
PayPal itself has a great app that makes it easy to top up your funds and has a solid user experience. So, mobile betting should be easy when using PayPal as your preferred betting payment method.
What Are The Best PayPal Alternatives For US Gamblers?
As the US betting market grows, you'll find more and more payment method options come to the fore. However, we believe PayPal will always remain one of the best.
Alternatives include:
VISA
Mastercard
Betting Cage Deposits/Withdrawals
Neteller
Skrill
Bank Transfers
However, in terms of the best alternatives to PayPal betting sites, we have to say Neteller and Skrill make the most sense. They're really similar in how they function and offer similar pros and cons. The main difference being that you may find more restrictions on promotions by depositing by this method.
PayPal Phishing Schemes And Scams
With a site as big and as popular as PayPal, especially one that deals with financial information, they are prone to people trying to use phishing scams to obtain their customer's information.
They do everything they can to combat this. However, it comes down to you as a customer to ensure that you only click links that are 100% from PayPal. Make sure you don't divulge any of your information to anyone unless you are sure that you are dealing with a PayPal representative.
PayPal – A Brief History
PayPal initially became the first e-wallet on the market in 1998 and developed to allow the efficient transfer of money electronically in a fashion that meant key personal and financial data was encrypted and secure. A revolution that's gone on to drive an entire industry began.
This provided a huge opportunity for gambling sites as it allowed customers to transfer funds easily into their betting accounts. However, in the end, PayPal and eBay, who had merged in 2002 would fall foul of government fines. This is despite PayPal stopping its transactions regarding illegal overseas gambling companies.
US online gambling laws remained a minefield for years to come. PayPal, which had become a huge business in other e-commerce and online consumer industries, expanded into other countries where opportunities for online gambling companies slowly grew.
Paypal Betting Sites – The Revival
By 2009, PayPal was available in countries all around the world, including most major European nations. Through legal advice and reconciliation with international jurisdictions, PayPal started to process payments for online gambling sites that fully co-operated with their territory's regulatory body.
The expansion in the number of PayPal betting sites originally came in the UK through the popular betting site, Betfair, which only dealt with UK residents.
Next to follow in the footsteps of the Betfair Exchange platform included a number of companies such as Ladbrokes, 888, and Bet365. Co-operation as an operator with PayPal was not quick or simple. They wouldn't accept a business without fully acquiring proof of legality surrounding the operations.
Sites such as Bet365 and Ladbrokes are presently operating as some of the largest betting companies to service Europe. They are now making or have made their moves into the US again.
In addition, PayPal is doing business with Casino companies such as Caesars Entertainment, Wynn Casinos, and World Series of Poker. The site is now authorizing payments for such businesses in the state of Delaware, Nevada, and New Jersey.
As the US market continues to develop, you'll no doubt see PayPal spread it's wings further into licensed gambling companies here.
PayPal Betting Sites FAQs
The age-old question. Currently, the US is opening up again for online betting and gambling. As this market grows, you'll find regulation coming in on a state-by-state basis. New Jersey, Delaware, and Nevada have already got themselves into gear. They have been awarding the first betting licenses since the PASPA ruling was overturned.
Not all gambling sites accept PayPal. Across the globe in regulated territories, there are thousands of bookmakers and casinos. It would be unrealistic to expect all to offer PayPal as a betting payment method.
However, as the US betting and casino market grows, you will likely find more and more operators offering PayPal as a betting payment method.
Yes, there are fees to pay when using PayPal. First things first, you should not be paying fees at a bookmaker or casino level. The fees should only apply on transactions at the PayPal end, where they try to keep them as low as possible Overall, as the best online betting payment methods go, PayPal is pretty fair when it comes to fees.