NJ Sports Betting | How to Bet on Sports Online & Free Sports Online Betting
Legal and Regulated Online Betting Sites in New Jersey
NJ Sports online sports betting is now legal and has opened up the Garden State to a whole new world of sports betting options. If you are searching for the latest NJ Sports Betting offers or best sports betting apps — all legal and regulated in New Jersey — then check out some of our favourite bookmakers below.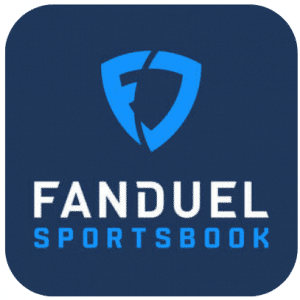 Leading Sportsbook in NJ: FanDuel Sportsbook
Claim your $500 Risk-Free Bet with FanDuel Sportsbook NJ
Why FanDuel Sports?
From the same guys who brought you the popular FanDuel DFS (Daily Fantasy Sports) platform, FanDuel Sportsbook NJ has hit the Garden State running since entering the sports betting market in 2019. With a sleek platform, generous welcome offer and backed by Flutter Entertainment — the same conglomerate that owns popular UK brands Paddy Power and the popular NJ Betfair Casino — it is safe to say you're almost guaranteed a flawless experience. Due to its nature of being a household brand in the States due to its popular fantasy sports service, we're confident this will springboard them to the top of the pile and hence why they're our recommended bookmaker for all New Jersey customers.
Of course, don't just take our word for it — check out our dedicated FanDuel NJ sportsbook review, or scroll down to check out many of the other bookmakers that make the NJ gambling scene so great.
When Did Sports Betting Become Legal in New Jersey?
One of the main questions we are asked is — is online betting legal in New Jersey? The simple answer to that is yes. In 2018, NJ sports betting online was signed into law by Gov. Phil Murphy and just a few days later the first bets were placed. 
Online sportsbooks in NJ went live just a month later, with key players like Fanduel and Draftkings taking the first leap. Nowadays though, you'll find a huge variety of online sportsbooks other than the aforementioned two, with the likes of popular UK bookies such as Betfair, William Hill and Unibet now taking up the spotlight with their refined and tested betting options.
Gone are the days of legislation dominating the news in New Jersey, which — unlike other states in the US — is at a point of maturity. Now you will find established sportsbooks refining and redefining what online sports betting is in the Garden States, with many popular international bookmakers now making their mark. To say it's exciting times ahead for online betting in New Jersey is certainly an understatement — New Jersey is the right time and right place to be a sports betting fan, that's for sure.
Our Favourite Legal NJ Sportsbooks
First of all you need to know that there are only a certain amount of legal sportsbooks that can work in New Jersey. The best way to check is by visiting this page often as we're the first to know.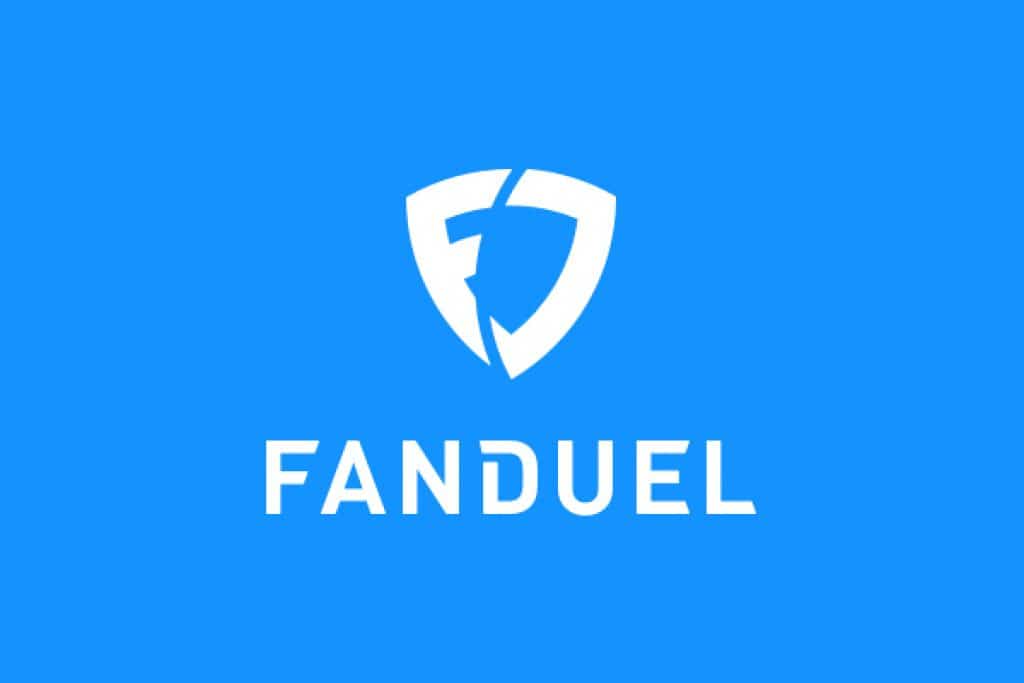 1. FanDuel Sportsbook NJ
Essentially the king of Fantasy Sports — although DraftKings fans may content this — FanDuel has also hit the sports betting scene with a bang, sporting a clean interface and generous $500 welcome offer for all new NJ customers (also available in PA, if you're interested).
2. BetAmerica NJ
One of America's best-known online operators, BetAmerica has been at the forefront of legal American sports betting since the early days of legalization. Offering up to $1000 in the form of a risk free bet, there is plenty of opportunity to win — and win big — with BetAmerica.
3. BetMGM NJ
Under the newly rebranded BetMGM label — formerly PlayMGM Sportsbook — this American-based online sportsbook offers customers odds on nearly all sporting events across the continent and worldwide.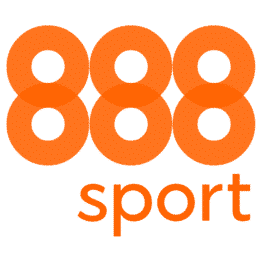 4. 888Sport NJ
Part of the 888 umbrella known for developing popular products 888Casino NJ and 888Poker, their sports betting offering is something to be contended with. Quick, sleek and offering generous welcome bonuses also, we highly recommend 888Casino.
How to enjoy NBA Betting in NJ
Basketball has to be one of the most popular betting sports in the world — never mind just the USA or even NJ. NBA betting online is definitely more possible than ever thanks to the rampant expansion of online operators now offering a wide range of betting odds in New Jersey.Whether you're looking for the latest NBA betting lines, to bet on the playoffs or the regular season, or just looking to make the occasional basketball bet, we'll find the best sportsbook in the Garden State.
Best NJ Bookie for the NBA: Bet America
With a wide range of NBA lines, BetAmerica comes out as no.1 for basketball betting.
Can You Place Bets Physically in New Jersey?
If the idea of betting online in NJ doesn't appeal to you, there are many places where you can place a bet in person. 
Most, if not all, of the racetracks and casinos in the state are able to take your sports bets — if they have the appropriate licenses. 
Some of the most popular places to bet are the licensed casinos in Atlantic city. Or, if you prefer the racetracks, then you can head to The Meadowlands, Freehold Raceway or Monmouth Park.
It is important to say that when you are looking for where you can place sports bets in Atlantic City, or anywhere else in the state, that the establishment must have the appropriate licenses. Don't risk betting with unlicensed online or brick-and-mortar bookmakers.
But in all honestly, unless you enjoy spending the day at the racetrack, there is little to no reason to venture out to a physical bookmaker anymore. With the reliability and functionality of betting apps improving day in, day out, you you as well bet from the comfort of your own home. 
NFL Betting in New Jersey
Looking for the latest NFL lines? How about the latest NFL Vegas odds directly to your phone in New Jersey? While we're all after the latest NFL odds this week it is often hard to find the perfect betting partner, even for this extremely popular American pastime.
Have no fear though, the guys at playinglegal.com are more than happy to search out the best NFL betting sites for you. We search for operators offering odds NFL fans can only dream of and review them against a strict criteria — whether you're looking for pro football lines, the best odds for you NFL playoff spreads, or even just an operator giving away the best welcome offer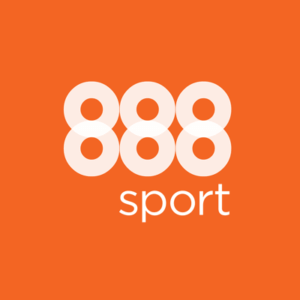 Which bookmakers in NJ offer the best welcome bonuses?
As with casino betting in New Jersey, sportsbooks are also offering exciting welcome bonuses to give you the best head start possible. Whether you're looking for a matched deposit bonus, or maybe a risk-free sports bet in New Jersey to give you the best possible taste of a particular bookie, here at playinglegal.com we hunt the NJ sports betting market to find you the best of the best. Take a look below for our best bookies for bonuses in New Jersey.
MLB betting in New Jersey
As you would expect for a sport known more for its fan's obsession with the metrics than the actual event, there are plenty of opportunities to bet on Major League Baseball in New Jersey.
Whether you're firmly on the side of GPA in the GPA vs OPS debate, or you shun the sabermetricians and would rather bet on hunches rather than trawl through spreadsheets of data, there's a bookmaker out there for you. 
As you might've guessed, given that the DFS operators are geared towards such metric-focused betting, FanDuel Sportsbook NJ is our favourite bookmaker for MLB betting.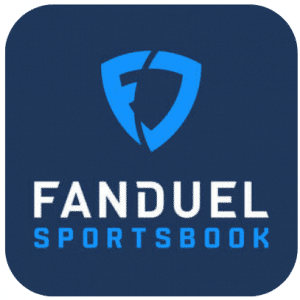 Best Sportsbook for MLB Bets
Why is online sports betting legal?
Fortunately, the law behind NJ online sports betting online included provisions for mobile and online betting anywhere within the state's borders. Online casinos and sportsbooks are regulated by the New Jersey's Division of Gaming Enforcement.
Each online sportsbook or casino must be linked to a physical establishment based in New Jersey; with each casino or sportsbook being allowed up to three different online brands. The first online sportsbook appeared in August 2018.
But what does this mean for you? Well, if you are a New Jersey resident then you can bet or gamble online, just as long as you remain within the state. Otherwise, you'll have to travel to Pennsylvania where online sportsbook is also legal. You can't bet on sports online anywhere else, yet.
How does tax work with sports betting winnings in NJ?
Tax is withheld at 3% of all gambling payouts over $10,000. This tax is deductible against all of your NJ sportsbook winnings and is applicable to all residents and non-residents of New Jersey.
It is worth mentioning that you can use your gambling losses to offset any winnings within the same year, as long as this value does not exceed the amount you have won. 
If your losses exceed your winnings you must claim zero income for net gambling winnings on your New Jersey tax return. Do not report a negative sum. 
MLS Betting in New Jersey
Major League Soccer has become evermore popular over the recent years mainly due to the influx of soccer stars from elsewhere. And as with all popular sports in the US,, they eventually become popular to bet on — which is why the majority of NJ sportsbooks now offer a wide range of MLS betting options.
For MLS betting we're more than happy to recommend BetAmerica. As one of America's most popular betting providers they more often than not have the latest odds for betting on the MLS. Otherwise, there are plenty of others on offer which are sure to serve Garden State residents well, such as 888Sports, William Hill NJ and BetMGM.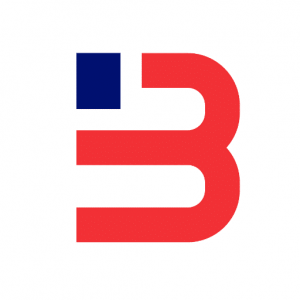 Best Bookie for MLS Bets NJ
Who Can Play For Real Money on New Jersey Online Casinos?
Not just anyone can play on regulate online casino sites as New Jersey regulators are extremely strict when it comes to restricting who can play for real money on New Jersey online casinos. Here's who can play:
Players must be at least 21 years old to play for real money
Players must be located within New Jersey state borders while they're playing
Players do not need to be a resident of New Jersey
Players can start and fund a user account from anywhere in the Country, but can't start playing for real money
Is it legal to bet with offshore bookmakers?
Absolutely not.
Always be on the lookout for offshore sportsbooks using domains that end with either .ag or .eu. They may appear legal, but you risk the chance of completely losing your money if you bet with them.
To be sure that you are only betting with NJ licensed bookmaker all you have to do is look out for the DGE seal, which you will find at the bottom of the website.
At playinglegal.com we only ever review legal bookmakers in New Jersey. That way you can be confident any sportsbook here is legal to play with.
Which NJ sportsbooks have apps?
All thirteen (13) of New Jersey online sportsbooks have legal apps in one way or another. For more information about betting apps in New Jersey please go to our dedicated section.
Yes, 100% Since 2018, sports betting has been legal in New Jersey. It's taken some time for NJ sportsbooks to set up online, but nowadays there is a growing range available for you to bet with.
No. You can deposit into your account anywhere in the USA, but you must be in NJ to bet. Online bookies are using geo-targetting software to ensure this is the case — so don't try and cheat the system.
Sportsbooks in NJ will offer new customers a welcome bonus. This way, new customers can explore what the online bookmaker has to offer before committing. Bonuses range from $10 to $500.