Mobile Fantasy Sports Sites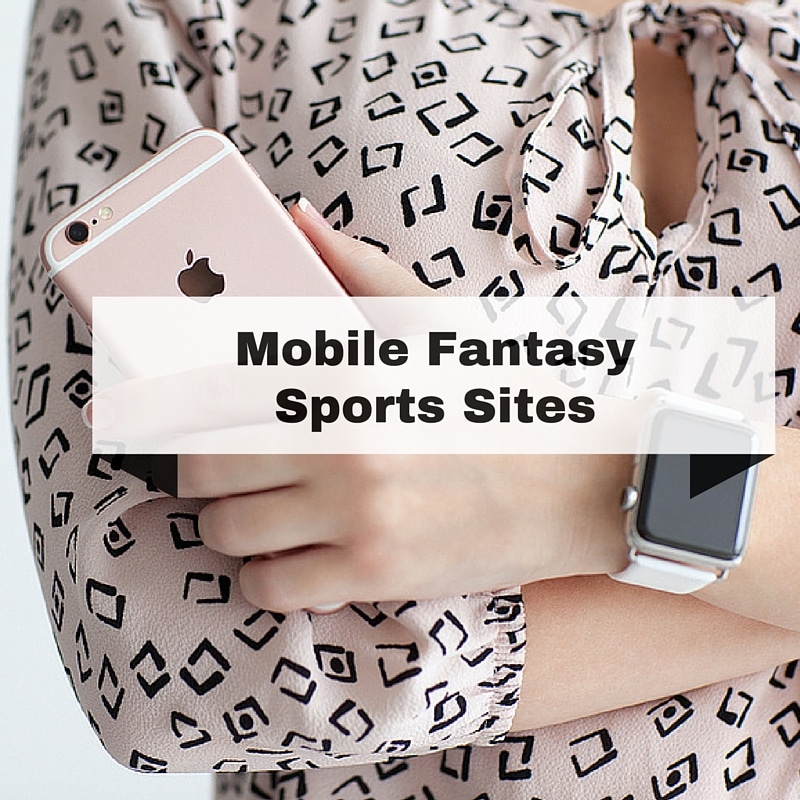 The best Fantasy Sports Sites for US Players
When playing fantasy sports online, participants have the option to access some platforms via mobile phone. In the age of smartphones, mobile play is just as popular as partaking in contests from your computer. Due to a constant surge in mobile technology, smartphones can process programs and applications faster with each year that passes. In addition, mobile devices are still safe to play in comparison to computer security because of successful internet data encryption. Although some may say that private information such as passwords or banking data is unsafe on mobile devices, Internet information is secured and transferred regardless of the Internet access device being used. Mobile betting on fantasy sports sites has been made simple and efficient for those who wish to play on the go. Here is a list of favorite fantasy sports sites that have access to the mobile option. Be sure to check our reviews before deciding which one to try.
Article Overview
Top mobile fantasy sports sites
Mobile fantasy sports questions and answers Top Mobile Fantasy Sports Sites
What Are Mobile Fantasy Sports Sites?
Daily fantasy sports have been growing tremendously throughout the past decade as more and more sports enthusiasts join every year. In addition to playing online on your computer, you are also able to access some platforms by using your handheld device such as a smartphone or tablet. Some fantasy sports sites have even centered their platform entirely through a mobile application due to the drastic increase in smartphone owners. Not every platform gives members the ability to play with a mobile option. However, the sites that have successfully created a mobile application provide members with virtually everything one would have access to via a computer.
What If My Favorite DFS Platform Does Not Support Mobile?
Realistically, every rising fantasy sports platform will be eventually aiming to create a mobile application. The mobile option allows an entirely new group of players to enjoy DFS from anywhere with their phones. Not only is a mobile app a huge marketing tool, but it also simplifies the game for the entire experience spectrum of players.
How Do I Get Started?
Downloading the application and signing up is next to effortless. Depending on your mobile device's operating system, available applications should be searched through your App Store or App Market. If you have an iPhone, then you will be running off iOS and will find all mobile fantasy sports applications in the "App Store." For Android users, check out mobile fantasy sports apps via the "Google Play Store." Once you have successfully downloaded the app of choice, you may need to register again for the mobile version of the site. However, most of the time you will only need to sign in using your member ID and password that you use on your computer. Each mobile fantasy sports app will have step by step directions to get you playing as soon as possible.
How Do I Make a Deposit or Withdrawal Using My Mobile Device?
Fantasy sports sites will always allow members to process financial transactions through their mobile devices. Depending on which application you choose, deposits and withdrawals are accessible through the "My Account" or "My Balance" option. Be sure to check if your payment methods or up to date with your mobile application. You might have to relink your bank account, or pay Withdrawals could take up to 48 hours to process. One of the most secure online payment for fantasy sports is PayPal.
Do Fantasy Sports Apps Work For All Mobile Devices?
Although most iOS (iPhone) and Android mobile devices have the ability to access DFS sites on the go, not all phones are guaranteed to run the application successfully. While most apps have been written for differing operating systems, some are operating system specific such as an app working for Android devices only.
Can You Bet Real Cash on Fantasy Sports Apps?
Yes, betting on a game of skill is legal almost everywhere in the United States. After signing up, you can receive a bonus for your initial deposit through a valid payment method. Methods include Visa, MasterCard, Skrill, Neteller, and PayPal. Though the major daily fantasy sports companies are facing investigation for legality, the sites and apps are still fully legal and safe to play.
Try it Out Free
If you feel you may enjoy playing daily fantasy sports via mobile, be sure to enter a free contest to test your skill without putting any money on the line. Paid games are not for everyone, but participants can choose just how much they want to risk whether big or small.