Online Horse Racing Betting in the US
Enjoying betting on the horses? Definitively speaking, you've come to the premier resource for the best legal online horse racing betting sites in the US. 
This comprehensive guide to betting on horses (the sport of kings) offers all that you need. In detail, discover a list of the best legal horse betting sites, where to find lucrative horse racing bonuses, and invaluable information that will help you land more winning horse racing wagers!
Legal Horse Betting Sites
Editor choice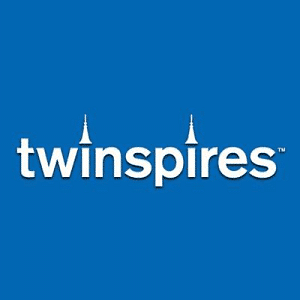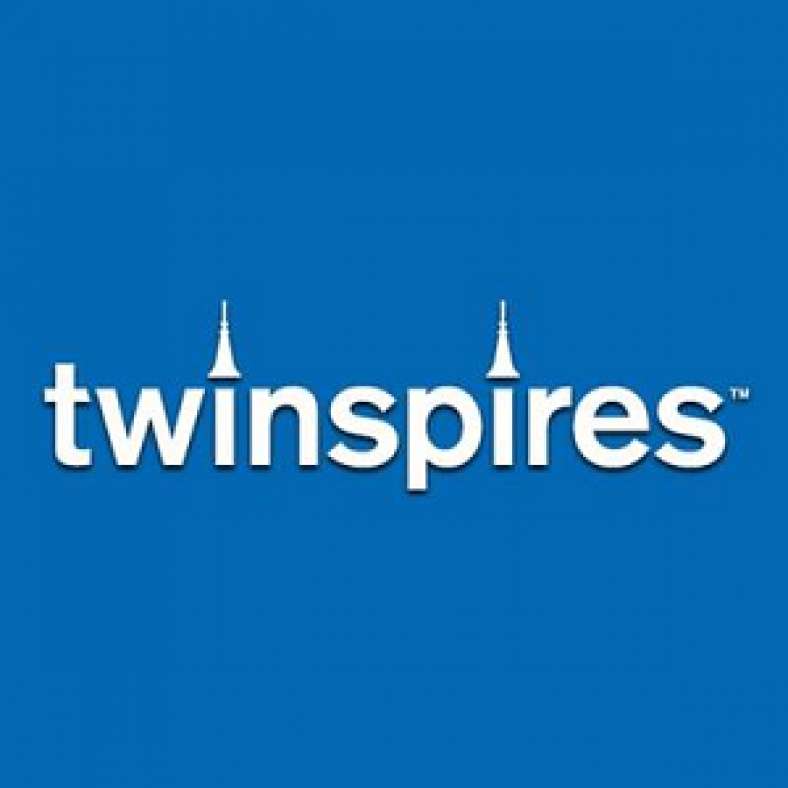 $200 Bonus Cash Welcome Offer
Bet $400 to Get $100 in bonus cash.
Max. bonus up to $200 requires $800 in wagers.
Must be wagered within 30 days of account opening.
More details +
The Frontrunner of Online Horse Racing
The TwinSpires online horse racing site truly lives up to the prestige of its name. Not only can you bet on horse races here in the US and globally, watch live horse racing streams, video replay archives plus utilize helpful handicapping tools. With a top quality VIP Rewards Program called the TSC Elite) available at TwinSpires too, it comes as no surprise why TwinSpires is rated so highly.
PROS:
Fantastic welcome bonus cash offer
Variety of horse races
Owned by renowned Churchill Downs
Live Streaming
Video Replay
CONS:
Only horse racing offered
Limited withdrawal methods
Editor choice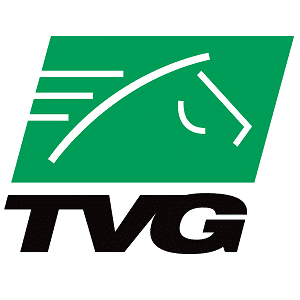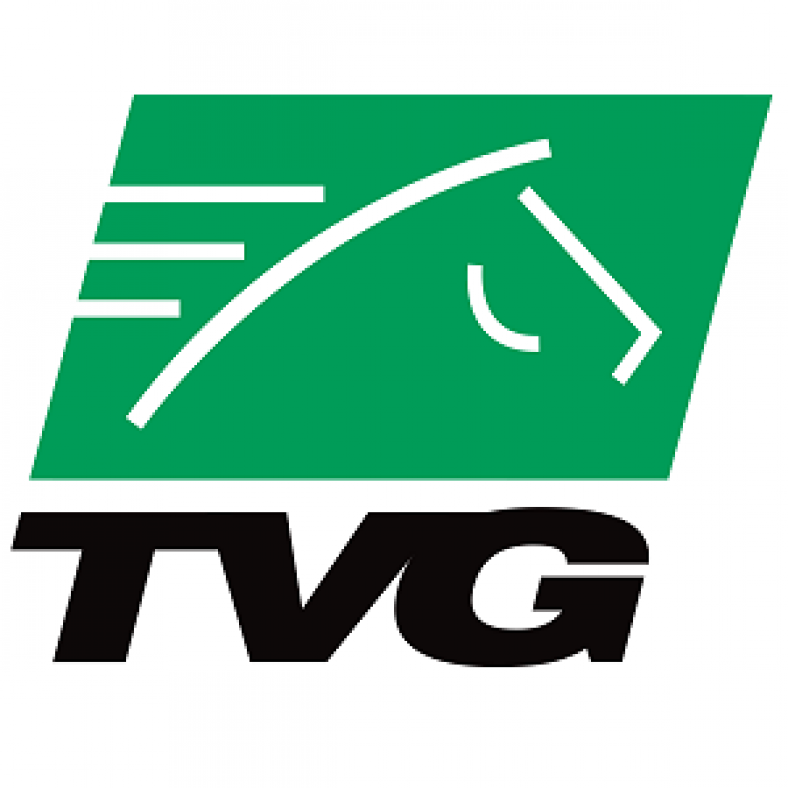 50% Deposit Match up to $250
Sign up with promo code 'BESTBET'.
Deposit $500 to get the maximum bonus of $250.
The first deposit must be made within 15 days of signing up.
The minimum deposit is $10 (earns $5 bonus).
More details +
Next Level Horse Racing Betting
No doubt about it, TVG is one of the top horse racing betting sites. Owned by global online gaming giant Flutter Entertainment, the Television Games Network (TVG) offers live racing streams and exclusive rights to broadcasting action from Keeneland and Monmouth Park. Thus, customers can find some of the best expert selections and handicapping picks as well.
PROS:
Live Streaming
Exclusive broadcasts
Variety of ongoing promotions
Expert selections and picks
CONS:
Not available in every state
Subpar rewards program
Best value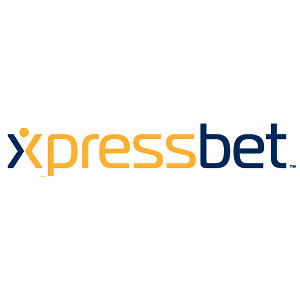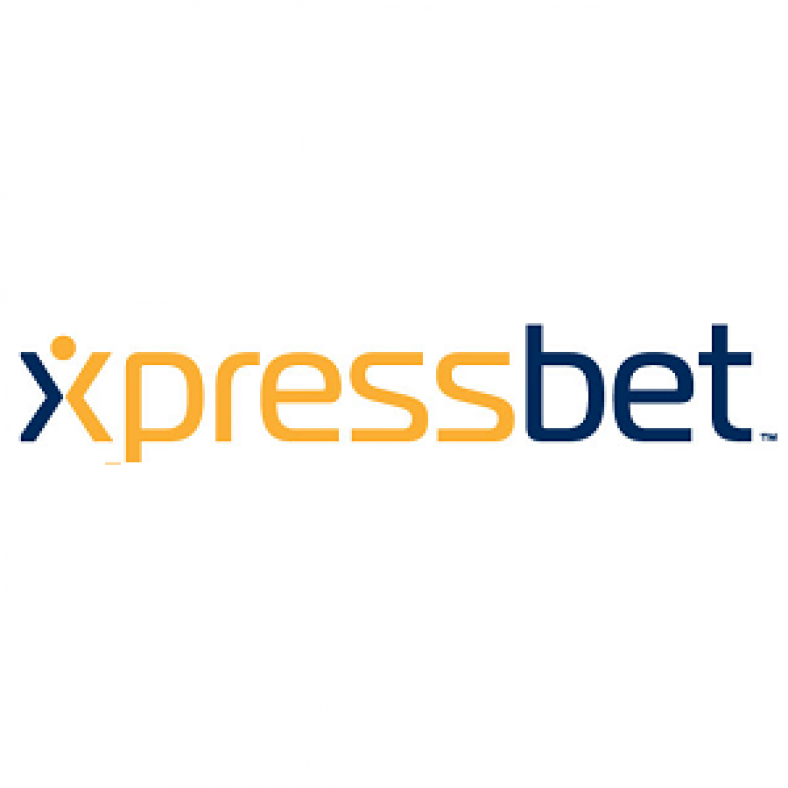 $125 Wagering Credits 
Use promo code: 125BONUS
Bet $100 to earn $25 in wagering credits.
Must be $500 to earn the maximum bonus.
Clear bonus within 30 days of sign-up.
More details +
Excellence and Brand Prestige
Xpressbet truly is the best online horse racing betting site. Firstly, there is free HD Live Streaming. Then, couple that with amazing features such as free video replays, handicapping tools, and a great rewards program. Finally, Xpressbet commits to top-notch customer service, making it impossible not to recommend this top online horse wagering site.
PROS:
Excellent welcome bonus
HD Live Streaming
Free video replay archive
Fantastic handicapping resources
CONS:
Unavailable in all states
Horse racing betting only
Where is Horse Racing Betting Legal in the US?

Online Horse Betting
No Restrictions

Restrictions Apply

No Online Horse Wagering
Please note that additional restrictions do apply in certain states. Also, every state is subject to each online horse racing betting site's terms and conditions. Below, here are some more state-specific restrictions in detail. 
Arizona 
Now, Arizona residents may rightfully be confused over all the restrictions. For example, you can access your account and all the features associated such as Live Streaming. However, you must wager with an automated telephone wagering system. 
Also, AZ residents are restricted from Monarch tracks such as Gulfstream Park and Santa Anita. 
New York
Players from New York cannot wager on mules or greyhounds. In fact, there is no wagering allowed on Easter Sunday or Dec. 25th. 
Pennsylvania 
Be advised that a large number of racetracks are not available to bet on. Furthermore, PA residents are limited to thoroughbred or harness meets only, which means quarter horse or mixed-breed meets are not available. 
Finally, as a Keystone State resident, your minimum ticket cost must be $2.00. This requirement is set regardless of any minimum bet amount established by any operator. 
Horse Racing Online Betting Regulators
US Congress passed the Interstate Horseracing Act (IHA) in 1978. Technically, the IHA grants individual states the right and responsibility for determining what forms of gambling can occur within their borders. Thus, the IHA is the reason why certain states do not allow online horse racing betting.
While the introduction of the Unlawful Internet Gambling Enforcement Act (UIGEA) in 2006 put an end to many online gambling types, horse racing was specifically exempted. Thus, any state which hosts horse racing meetings is permitted to offer horse racing betting online.
Overall, remember, legal online horse racing is regulated on a state by state basis. Choosing a legal online horse racing betting site means that the operator obtained a license through the state-specific regulatory agency, typically a racing commission. 
Future of Horse Racing Betting
The US map of states that allow legal online horse racing betting may expand in the future. Certainly, states that previously refused to allow online wagering recently considered legalizing horse racing betting, such as Georgia (SR 367) and South Carolina (SB 57). 
This is especially true with the rapid expansion in states regarding legalized online sports betting with the overturning of PASPA. All in all, the popularity and trending of states legalizing online gambling could potentially lead to more states legalizing online horse racing betting.
Legal Age to Bet on Horses
Generally speaking, you need to be at least 18 years old to open a horse racing betting account in most legal states. However, note that you must be at least 21 years old to open an account in the following states: 
Arizona 
Indiana 
Iowa 
North Dakota 
Washington
Finally, note that you must be a permanent resident of a legal wagering state to open an account. Additionally, most state racing commissions have regulations in place requiring an operator to ask for your Social Security Number and verify your residence. 
How to Bet on Horse Racing Online
Choose from a legal horse racing betting site.
Do not miss out on any welcome bonus offers! Make sure to enter a promo code if needed.
Make a real money deposit with an accepted payment method.
Study the race cards to choose your wager.
Place your bet and, in many cases, live stream the event.
For more information, check out our comprehensive guide for how to bet on horses successfully. Plus, PlayingLegal even offers helpful explanations on horse racing bet types. 
Live Horse Racing Betting
Currently, live horse racing betting is not available online. While live betting would be an exciting and dynamic way to bet on horses, this feature is simply unavailable. For now, the legal horse racing betting sites only allow pre-race wagers. 
Technically, OTB (off-track betting) simulcast locations allow for live horse racing betting in Alabama, North Carolina, Rhode Island, and Connecticut. Typically speaking, these are states that have no physical horse racing tracks located within state borders. 
Horse Racing Betting Bonuses and Promotions
A huge advantage to horse racing betting online is the offer of lucrative bonuses. The major top and legal horse racing betting sites run regular ongoing promotions plus special offers.
For example, most operators offer a deposit match welcome bonus, or a popular ongoing promotion would be money back if a horse finishes second. For more information on specific welcome bonuses, check our top list of legal online horse betting sites.
All horse racing betting sites welcome their new customers with a sign-up offer. It's highly recommended that you claim the full bonus amount if it's within your budget. The welcome bonus is the most generous offer the racebook will offer to you.
An average horse racing sign-up offer is approximately up to $200 on your first deposit. However, make sure you take into account the bonus percentage as well. Some sportsbooks will offer a high bonus amount, but at a low bonus percentage.
Lastly, pay attention to the playthrough requirement. They can vary greatly and change the actual value of the bonus. Depending on the frequency you bet, this varies on a case by case basis, whether a bonus is good for you or not.
A reload bonus is the same as the sign-up offer. However, you cannot claim any reload offer if you're a new customer. In general, the bonus percentage of reload bonuses is much lower compared to the welcome bonus.
The playthrough requirements are volatile yet again. It can be as little as 2 times the bonus amount, up to 10 times. Pay close attention to the fine print, as you will probably have to talk to customer support if things don't go according to plan.
Unlike the welcome bonus and the reload bonus, you have to lose to get a cash back bonus. It's straightforward as far as horse racing bonuses go, but the devil is in the detail.
It's recommended you check the bonus terms for any minimum bet odds require to qualify for the offer. In addition, some racebooks might mandate a break from bonus offers, before you become eligible for their cash back program.
Regardless, a cash back offer is still better than no offer at all.
Placing more exotic bets comes with its perks. One of which is the insurance. You will see this type of betting "bonus" offer with exacta bets. They come with the highest risk, and the insurance is there, to at least, take off some of it.
We wouldn't advise going for exacta bets because of the insurance only. After all, it won't bring you back all of the money. The insurance usually comes with a cap amount, up to $10, up to $20. It all depends on the insurance requirements.
Overall, there are three main categories of horse racing. In fact, the history of horse racing in the United States dates to the colonial era in 1665. 
Thoroughbred racing refers to horse races that are run on the flat. To explain, it means that there are no obstacles like hurdles or fences. The winning horse makes it from the starting stalls to the finish wins the race.
Several different types of thoroughbred races exist, including claimers, handicaps, and Graded races. Distances vary from 4 furlongs all the way. The biggest and most popular horse racing events are in this discipline, including races like the Kentucky Derby, Belmont Stakes, and Preakness Stakes.
Harness racing, also known as trotting, is very distinct compared to thoroughbred flat racing. The jockey sits upon a two-wheel cart that the horse pulls.
Notably, the vast majority of harness races are run at a mile. However, find races running on 1/2 or 5/8 mile courses as well. Certain courses are definitely better suited to front runners, while others suit horses that like to come with a late surge.
Most importantly, The Triple Crown of harness racing consists of: 
The Hambletonian held at the Meadowlands Racetrack. 
The Yonkers Trot held at the Yonkers Raceway. 
The Kentucky Futurity held at the Red Mile Racetrack.
Without a doubt, jump racing is more popular in Europe compared to here in the US. However, horse racing bettors enjoy watching some of the biggest races. 
A key distinction is made in jump racing compared to flat races because the races are a lot longer in distance, plus the horses jump over many hurdles or fences during the races. Two main disciplines exist in jump racing, which are hurdle races and timber races. 
In total, eleven states hold jump racing meetings: 
Georgia 
South Carolina 
North Carolina 
Tennessee
Kentucky
Virginia 
Maryland 
Pennsylvania 
Delaware 
New Jersey 
New York
Definitely, the most valuable jump race is the $500,000 Breeders' Cup Grand National.
Major Horse Racetracks in the US
Horse Racetracks in the US
Arlington Park
Home of Arlington Million
Secretariat Stakes
American Derby
Capacity of 35,000 fans
Churchill Downs
Most famous racetrack
Home of Kentucky Derby
Capacity of 165,000 fans
Saratoga Race Course
Travers Stakes
Alabama Stakes
Hopeful Stakes
Capacity of 50,000 fans
Belmont Park
Home of Belmont Stakes
1973 Secretariat World Record
Capacity of 90,000 fans
Pimlico Race Course
Home of Preakness Stakes
Dinner Party Stakes
Black-Eyed Susan Stakes
Track of Seabiscuit win in 1938
Capacity of 90,000 fans
Popular US Horse Racing Events
| Race | Distance/Purse | Interesting Fact |
| --- | --- | --- |
| Kentucky Derby | 10 Furlongs/$3 Million | Run for the Roses, winner receives 554 red roses. |
| Preakness Stakes | 9.5 Furlongs/$1.5 Million | Amazing 7 time winning record of trainer Bob Baffert. |
| Belmont Stakes | 12 Furlongs/$1 Million | Julie Krone is first female jockey to win Triple Crown in 1993. |
| Arlington Million | 10 Furlongs/$1 Million | Hill Native pulled off biggest shock with winning odds of 40.60 in 1988. |
| Breeder's Cup Classic | 10 Furlongs/$6 Million | Tiznow is only multiple winner of this race in 2000 and 2001. |
| Pegasus World Cup | 9 Furlongs/$9 Million | Only launched in 2017, newest premier racing event. |
| Kentucky Oaks | 9 Furlongs/$1.25 Million | Attracts about 100,000 fans yearly, held Friday before Kentucky Derby. |
A few other major horse races that occur annually are:
Breeders' Cup Dirt Mile
Breeders' Cup Juvenile
Hollywood Derby
Santa Anita Derby
Belmont Oaks
Belmont Derby
As an alternative to horse racing betting, you can try greyhound racing, depending on which state you are located in. However, note that states where you can legally wager on greyhound racing, is rapidly shrinking. In fact, in general, the greyhound racing industry faces a decline in popularity due to controversy over dog welfare.
For example, TVG is only currently offering wagers on Greyhounds in the following states: 
Arkansas 
Colorado 
Connecticut 
Florida 
Massachusetts
Oregon
Wyoming
Note that you cannot even see the Greyhound tracks within the TVG interface or mobile app if you do not live in one of these valid states. 
Finally, greyhound tracks around the country are closing. Soon, only Iowa and West Virginia will be the only states to have active greyhound tracks.
Horse Racing Betting FAQs
What is the best US horse racing betting site?
At PlayingLegal, only legal horse racing betting sites are vetted and listed. We strongly recommend playing on a legal horse racing betting site that holds state-specific licenses from a regulated state racing commission.
What states allow online horse betting?
The vast majority of states legalized online horse racing betting wagers. In fact, there are so many states where online horse racing betting is legal that it is best to check PlayingLegal's interactive map. Note that certain states also have state-specific restrictions.
What horse bets pay the most?
Traditionally speaking, horse bets that pay the most carry the most amount of risk. However, you can strike it rich at small stakes with exotic bets. These are multiple parlay bets or bets like trifectas or quinellas. Remember, though, the odds about landing these types of wagers are astronomical because they are difficult to win. If you are placing an exotic bet, look for special offers and promotions that may boost potential winnings.
What is the safest bet in horse racing?
Typically, the safest bet in any form of betting is a bet type that incurs the least risk. Therefore, these bets are typically not the type to generate big returns. Overall, if you stick with a single place or show bets, these traditional horse racing bet types are the most viable option. Note that your horse does not have to win the race to receive a return; you can win even if your horse finishes second or third, depending on the number of runners.
How do you spot a winning horse?
Unfortunately, there is no sure-fire way to spot winning horses. If this were an easy task, there would be a lot of millionaires! However, handicapping resources like video race replays, past performances, and form guides are invaluable. Remember, form usually stands up best in the biggest horse races.