Xpressbet Review
| | |
| --- | --- |
| Bonus Offer | 10 |
| Odds Variety | 10 |
| Interface | 9 |
| Payment Options | 9 |
| Customer Support | 10 |
$125 Wagering Credits 
Use promo code: 125BONUS
Bet $100 to earn $25 in wagering credits.
Must be $500 to earn the maximum bonus.
Clear bonus within 30 days of sign-up.
Xpressbet offers online horse racing wagering at home, at the track, or on-the-go. Moreover, Xpressbet is the official online horse betting site of Preakness Stakes. 
In case there is any doubt, Xpressbet also offers the industry's best welcome bonus plus free HD Live Streaming. My expert review covers all the perks and features that Xpressbet truly offers.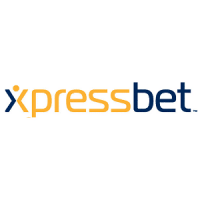 Excellence and Brand Prestige
Xpressbet truly is the best online horse racing betting site. Firstly, there is free HD Live Streaming. Then, couple that with amazing features such as free video replays, handicapping tools, and a great rewards program. Finally, Xpressbet commits to top-notch customer service, making it impossible not to recommend this top online horse wagering site.
PROS
Excellent welcome bonus
HD Live Streaming
Free video replay archive
Fantastic handicapping resources
CONS
Unavailable in all states
Horse racing betting only
Xpressbet Horse Racing Welcome Bonus
Use the Xpressbet promo code 125BONUS when you open your account to qualify for this 'bet to get' bonus.
When you wager $100, Xpressbet gives you a $25 wagering credit bonus. Wager another $100, and you'll get another $25 bonus, and so on. The maximum bonus you can earn is $125. Wager $500 within 30 days of opening your Xpressbet account to earn the maximum amount.
Register and sign-up by visiting Xpressbet.
Use the Xpressbet promo code 125BONUS.
Enter your personal info (last 4 digits of your Social Security number required).
Deposit funds and start betting to get the bonus.
After you wager $100, you release the first $25 in wagering credits.
Bet $500 within 30 days of signing up to earn the maximum $125 bonus.
Max Bonus $125 requires $500 in wagering.
Promo Code: 125BONUS
Only available in states where online wagering is legal.
Refunded or canceled wagers don't count towards this offer.
You have 30 days to earn the full bonus.
Bonus credits cannot be withdrawn.
Bonus must be used within 30 days of being credited to your account.
Most importantly, the bonus is in the form of non-withdrawable wagering credits. Moreover, you must use the wagering credits within 30 days or  forfeit them. Thankfully, there are no odds restrictions associated with the Xpressbet welcome bonus. Overall, this bonus is one of the most lucrative sign-up offers available.   
Ongoing Betting Promotions
Definitely, Xpressbet excels in offering ongoing betting promotions. There is an excellent selection of ongoing betting promotions and special offers for existing customers. 
For example, find regular contests where if you place a winning bet on a select number of races, you'll win a share of a hefty prize pool. Prize pools typically range in the $10,000 range. Additionally, if you choose to place bets at Stronach Group-owned racetracks, your XB reward points earned are multiplied. 
Horse Racing at Xpressbet
Not only are you betting on a secure and legal online horse racing betting site, but choose from over 300 tracks. Additionally, Xpressbet offers a multitude of features such as XB Rewards perks, cash-prize tournaments, free past performances, handicapping insights, and Live Streaming. With all these amazing features, I invite you to journey with me to analyze all that Xpressbet offers.
Xpressbet offers wagers on Thoroughbred, Harness and Quarter Horse races along with offering bets on all the major horse races.
Overall, Xpressbet offers an impressive range of horse betting types. Customers will find various wager types from traditional, specialty, exotic, and even tournaments. 
Horse betting wager types include: 
Show 
Place 
Win 
Quinella 
Exacta 
Trifecta 
Superfecta 
Xpressbet offers a wager type called Super High 5, where your horses must finish first to fifth to collect. Truly, a thrill-seeker type of bet, find the Super High Five usually once daily customarily on the last race. 
Also, find exotic bets, such as Daily Double and Pick Three through Pick Six. 
If you're willing to take on some risk to get a big reward, try out parlay betting. You can combine bets from different races in horse racing and gain a bigger win for a modest investment. However, note that parlays, in general, are more difficult to win.
Xpressbet holds the title as the first horse racing betting site in the US to allow parlay bets of up to six legs. Combine win, place, and show bets in parlays. As a reminder, keep your stakes low because all your selections need to win to collect.  
Certainly, Xpressbet pushes the envelope on offering a multitude of bet types. However, betting on horse racing does not just stop there. In detail, you can show off your handicapping skills by entering online real-money tournaments. 
On the whole buy-ins for each tournament run the gamut from free to $10,000. However, most tournaments seem to range in the $500, $1500 to $3000 in buy-ins. Finally, most prizes awarded are seats to high profile horse races plus cash. 
Serious horse racing bettors are well aware of the importance of looking back at horses' previous performances. Ultimately, a horse's previous performance provides invaluable insight into betting on future performances.
Opening an account with Xpressbet means not worrying about finding replays. Xpressbet offers full and free access to an extensive video replay archive. Overall, this massive advantage for horse racing fans can be enhanced by using your XB Rewards points to gain access to past performance ratings and other handy handicapping tools.
Definitely, Xpressbet offers fantastic handicapping resources with all the tools you need to handicap races. In detail, check Xpressbet blogs, Wager Guides, workouts, and even how-to videos. 
Xpressbet blogs feature Jeff Siegel and Jeremy Plonk, along with a multitude of expert picks and selections. Free wager guides offer professional analysis, insights, and expert tips. 
Xpressbet provides faster, sharper, and better live horse racing video compared to the competition. Notably, the live HD video streaming service is crystal clear. Best of all, the live streaming service is 100% free with no frills or restrictions. This free streaming service alone is worth signing up for Xpressbet!
Xpressbet Racing Mobile App
Xpressbet is the official betting app of Preakness Stakes, Santa Anita Park, Gulfstream Park, and Pegasus World Cup. Available for both iOS and Android mobile devices, the mobile interface offers a seamless betting experience for horse racing. 
Find the vast majority of available features on the browser interface, like live streaming, video replays, and betting markets. Moreover, the mobile app is constantly updated, ensuring that any bugs are quickly fixed. 
However, the only downside of the mobile app is that the three different Wagerpad interfaces are unavailable. A default template is used across all mobile platforms. Possibly, this could be due to the limited display space of a mobile device. Nonetheless, the Xpressbet mobile app is highly recommended. 
On your mobile device's web browser, navigate to Xpressbet. 
Click on 'Xpressbet Mobile Wagering.' 
Choose the appropriate Android or iOS icon. 
Follow the prompts and instructions to finish download and installation.
Ultimately, Xpressbet boasts the most customizable online horse wagering platform. For example, the Multiview allows you to pick and choose what information you'd like displayed. The Multiview combines your choice of wager pad, Live Streaming and full program. 
Three Wagering Interfaces
Overall, the availability of three different betting templates, known as Wagerpads, really enhances the horse racing wagering experience at Xpressbet. 
Classic: The Wagerpad Classic is best for newcomers to quickly and easily put together wagers and fitting side-by-side Live Streaming when you choose the Multiview option.
Pro: The Wagerpad Pro allows players to build tickets with a single view, eliminating toggling between finish positions or race legs. 
Wagerpage: This pop-up combines the best of both worlds, including a full tracklist, oddsboard, results, and wagering history. 
Payment Methods and Withdrawal Limits
There are quite a few different methods you can use to deposit and withdraw funds at Xpressbet. Deposits can be made online, by mail, wire, or in-person and over the phone. For 100% free deposits, you should use Xpressfund to fund your account. However, beware that not all deposit methods are available to all customers, and the minimum deposit amount is $10.
Overall, there are fewer options when it comes to withdrawing your winnings from Xpressbet. It is free to make withdrawals straight to your bank account if you use Xpressfund. Finally, note that individual states determine the maximum withdrawal limits. 
| Withdrawal Method | Payout Time |
| --- | --- |
| Xpressfund | 24 Hours |
| PayPal | 1 Business Day |
| Physical Check | 24 Hours Processing |
Try using the 1/ST Play+ prepaid card for all your Xpressbet deposit and withdrawal needs. Best of all, Play+ gives you a fast and easy way to deposit and withdraw while managing your money. The Play+ Card is also accepted everywhere Discover cards are accepted and has a high approval rate. 
Legal Status of Xpressbet
Xpressbet is a legal, Advanced Deposit Wagering (ADW) horse racing site, which is available in certain states. Money that you wager through Xpressbet is actually commingled with track wagering pools, ensuring safety and security of funds and wagers. 
Xpressbet is a subsidiary of leading racetrack owner, The Stronach Group. Some of the country's most famous racetracks are owned by The Stronach Group, such as Gulfstream Park, Santa Anita, and Pimlico, which hosts Preakness Stakes. 
Created by Magma Entertainment after the acquisition of the Call-A-Bet brand for $53 million, an additional 18% stake in the Meadows Racing Network plus Ladbroke's Pennsylvania horse racing operators, Xpressbet was a rebrand of Call-A-Bet. In fact, Call-A-Bet only rebranded to Xpressbet when internet wagering was added. Finally, Frank Stronach was the chairman of Magna, now known as The Stronach Group.
Xpressbet's Problem Gambling mission statement asserts that their company is 'not in business to capitalize on compulsive behavior or underage gambling.' In detail, you need to enter your Social Security number when signing up, which shows commitment to part of that statement. However, unlike some of their industry rivals, not many tools are available to encourage responsible gambling.
Ultimately, there is a lack of information on the Xpressbet Problem Gambling page, which can be accessed via a link at the bottom of the home page. Other online betting sites have facilities like deposit limits and take a break or self-exclusion options. Certainly, responsible gaming resources is an area of improvement for Xpressbet. 
Technically, no other products are bearing the Xpressbet name. However, the parent company, The Stronach Group, also owns 1/ST BET. A slightly different method of handicapping and picking horses plus wagers, 1/ST BET instantly analyzes different factors and characteristics of past races to display statistics to calculate projected Win, Place, and Show percentages. 
Definitely, one of the biggest perks available to Xpressbet members is access to the awesome XB Rewards Program. Earn two XB rewards points for every dollar wagered.  Then, exchange the points for wagering credits, track discounts, Preakness tickets, and iPad Pro discounts.
Points can be exchanged in the Xpressbet Catalog, and the more points you earn, the quicker you will move through the XB Rewards silver, gold, platinum, and diamond levels. You'll also be able to take advantage of exclusive XB rewards ongoing promotions too, including up to 6X points for bets placed at certain racetracks. You can also use your XB Rewards points to purchase handicapping tools from the Xpressbet pro-shop.
VIP Level
Wager Requirements
Benefits
Silver
$12,000 or 120 Days Wagered

25% bonus per $1
1 free FedEx withdrawal per month

Gold
$24,000 or 180 Days Wagered

50% bonus per $1
2 free FedEx withdrawal per month
10% discount on credit card fees

Platinum
$48,000 or 240 Days Wagered

75% bonus per $1
3 free FedEx withdrawal per month
20% discount on credit card fees

Diamond
$96,000 Annually

100% bonus per $1
5 free FedEx withdrawal per month
100% discount on credit card fees
Note that for Diamond levels, your 100% discount is only up to $4,000 over 30 days. Additionally, you are eligible for Diamond Plus Bonus Points and receive access to VIP customer support and free teller service. 
Should you have any issues, know that Xpressbet customer service is top-notch. Easily one of the most responsive customer support experiences, issues are typically resolved in a quick fashion. 
For instant help, try the Live Chat option which is available from 12 pm to 8 pm ET or place a phone call between 10:30 am to 11 pm ET. If you have issues overnight, you can either email or fill out their form on the 'Contact Us' section. Note that while Xpressbet mentions a reply within 48 hours, the response time is usually much quicker. 
Phone: (866) 889-7737 from 10:30 am to 11:00 pm ET
Email: [email protected]
FAQs: Available
Live Chat: Available from 12 pm to 8 pm ET
Most certainly, Xpressbet ranks at the top of online horse racing betting sites. Free Live Streaming in HD is most certainly a reason to sign-up. However, there are other great features such as an extensive video replay archive along with the availability of an excellent range of bets. Moreover, even those bored by traditional horse racing betting can enter real-money tournaments. Finally, Xpressbet is heavily invested in advancing online horse betting technology, and the dedication shows.
Specification:
Xpressbet Review
Betting Features
Handicapping Tools, Live Streaming, Parlay, Video Replay Archive
Licenses

AL

AR

CA

CO

CT

DE

FL

ID

IL

IN

IA

KS

KY

LA

MD

MA

MI

MN

MT

NE

NH

NM

NY

ND

OH

OK

OR

PA

RI

SD

TN

VT

VA

WA

WV

WI

WY

Horse Races

Belmont Stakes

Breeders' Cup

Harness

Kentucky Derby

Kentucky Oaks

Pegasus World Cup

Payment Options

Bank Transfer

Green Dot MoneyPak

Instant e-Checks

MasterCard

PayNearMe

PayPal

Play+

VISA