Pennsylvania Online Gambling | Online Casinos & Sports Betting Now Open in PA
Players who enjoy online sports betting or online casino gambling in the US, don't have it easy. Most states have banned it, but the two main centers of Las Vegas and Atlantic City, are fully accepting of online gambling. If you want to play casino games for real money in America, most people immediately come to two places: Las Vegas, the glittering city in the Nevada desert and Atlantic City, the counterpart on the east coast near Philadelphia. In recent years, the bans have become increasingly perforated and now 4 US states want to set a common framework for online casinos. New Jersey, Nevada and Delaware want to merge their markets, alongside Pennsylvania. 
In this article, we'll venture into what we consider to be the best online casinos in and sportsbooks in Pennsylvania (PA), their welcome bonuses (with information on wagering requirements), some tips and tricks for VIP high rollers, payment methods and other important information. Let's begin with our list of the best online casinos in PA.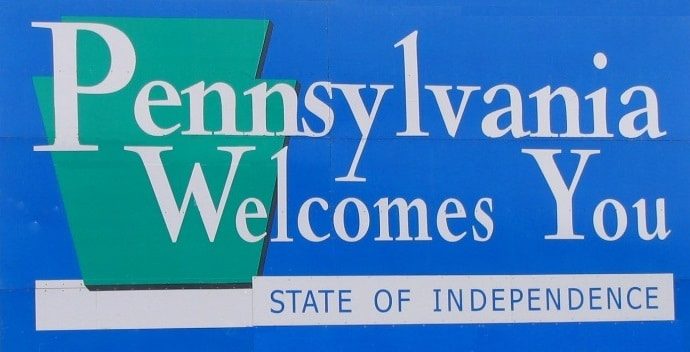 Best 3 Pennsylvania Casinos Online (PA)
Online casinos, poker and sports betting are now legal and regulated in Pennsylvania since July 15, 2019. There are some great Pennsylvania Casino sites (plus many more to come) that give players the ability to play with free bets, whilst also receiving first deposit and no-deposit bonuses and other offers. We'll have more on these casinos soon.
Gambling Laws & Betting with Real Money in Pennsylvania (PA) – It's Legal!
Bill H 271, also known as "the gambling expansion pack", was signed by Gov. Tom Wolf in 2017. It allowed Pennsylvania to authorize interactive gaming across all the channels mentioned above and more. The Pennsylvania Gaming Control Board was initially formed as a result of the Pennsylvania Racehorse Development and Gaming Act (2004). By 2009, the industry was in full swing and has since, always been second to Nevada in terms of revenue. In 2018, online gambling in New Jersey, Nevada and Delaware was legal. These were the only states in the US.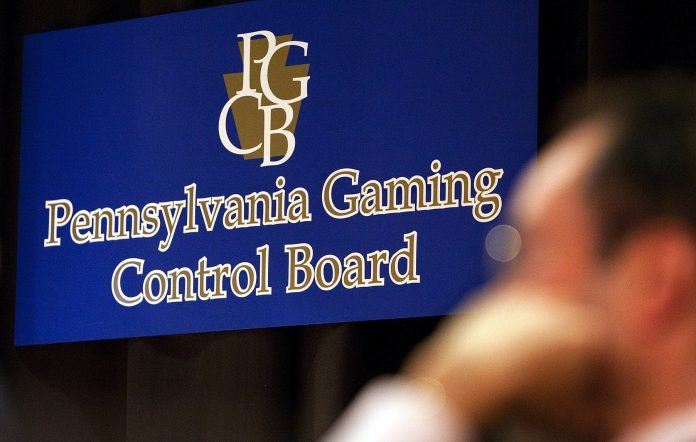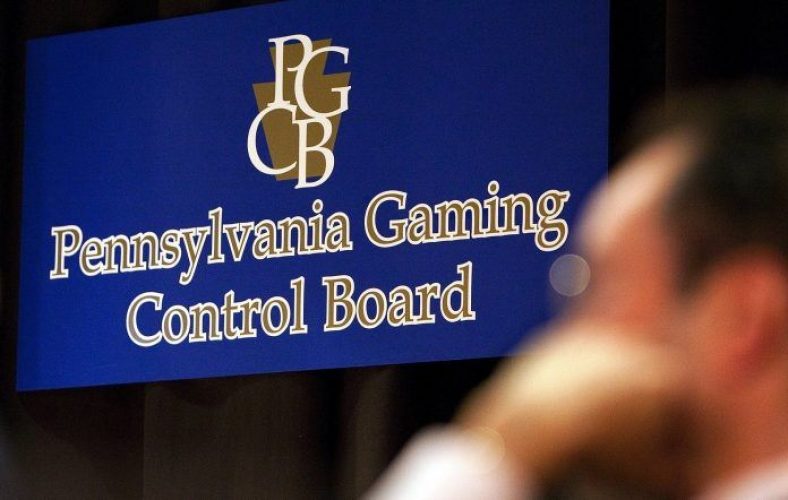 With all forms of online gambling now legal in "The Keystone State", players can enjoy all the following:
Online slots
Online poker
Fantasy sports & online sports betting
Online table games
Online Pennsylvania lottery (iLottery)
Parx Casino (a Philadelphia casino), Sugarhouse Casino and Penn National's Hollywood Casino (a land-based casino near Hershey) were the first to operate games on websites and mobile applications under the new 2017 state law. SugarHouse Casino, along with Rush Street Interactive, launched the first online betting casino in Pennsylvania.
We have more information on online gambling in all US states.
Gambling became legal in Pennsylvania in July 2004, whilst online gambling was made legal in 2017.
The legal gambling age online in Pennsylvania is 21, whilst online bingo, lotto and horse racing is 18 years of age.
Top 3 Pennsylvania (PA) Real Money Online Sportsbooks
Only a handful of US states allow online sports betting, and Pennsylvania is one of them. Bettors can now wager real money online, 24/7. Regular sports betting slightly came off second best to fantasy sports contest in Pennsylvania. Fantasy sports contests, which launched in May 2018, allows bettors to participate in a game where they create a team of real players from a professional sport. In-play betting is also legal in PA. 
The first online sports betting app released in Pennsylvania was by SugarHouse sportsbook on May 28, 2019. In 2018, retail sports bookies were opened to the public. However, each online licensee needed to ensure its compliance with US law. These casinos must pay $10 million for their sports betting license, as well as 36% of their revenue. Let's hope decent bonuses and promotions aren't rare, and that betting odds are not inferior to other US markets. The top sports worth betting on in Pennsylvania include:
NBA Basketball
NFL Football
MLB Baseball
NHL Hockey
Soccer
Boxing/MMA
Horse racing, tennis, golf, cricket, etc.
Pennsylvania Online Casino VIP High rollers - Bonus Offers & Promos
Online casino sites and sports bookmakers are in a fierce and competitive market in Pennsylvania. Therefore, alongside attractive welcome bonuses and deposit offers, customers need to be satisfied through loyalty programs and further incentives and offers. VIP casinos in the US have numerous benefits by having a VIP high roller status at online casinos and sports betting sites in PA.
Top PA Online Poker Sites
Online poker in Pennsylvania was not launched in 2019, due to casino operators buying licenses only for the more profitable online casino side of the business. Online poker site licensing fees are $4 million. But the Pennsylvania Gaming Control Board (PGCB) has certainly included poker to have an online launch date, but only until operators are fully compliant and ready to go live for poker players. In saying that though, we can only presume that the top casinos listed above, will also be those to host online poker games too.
Mobile & Gambling Apps for Online Casinos in PA
Now being the biggest regulated online gambling market in the US, the pressure is on casinos to live up to the expectations and demands of the online user. There are already several mobile casinos and sportsbook apps in the US market, with some casino and poker apps either setup or coming towards the end of 2019. However, by September 3, 2019; real money casinos and sportsbook apps on iOS need to ensure that their apps are not developed on HTML5, but instead, developed specifically for Apple's operating system. This means that only "Native" real money gambling apps, will be accepted onto the App Store.
Top Casino Software Providers for PA
There are currently several partnerships going around the American online casino industry with software providers. The established casino game developers in America include 888 software, IGT as well as SBTech, GAN, NetEnt, Scientific Games, and PokerStars. However, there's one provider setting their sight highly in Pennsylvania. Kambi has taken advantage of its ambitious and successful US expansion project by opening an office in Philadelphia, the most important city in the Commonwealth of Pennsylvania. New Jersey and Pennsylvania are where this online sports software provider has achieved high market share, thanks to agreements with leading operators.
Kambi has been informing its employees for several months about the next opening of what will be its main headquarters in the United States. Although the plans were to open during the second quarter of the year, the official inauguration was advanced. Due to the success in the growth plans of this Swedish supplier, which is listed on the Stockholm Stock Exchange, it has 888 as one of its best operators. 888 has made Kambi accelerate the efforts to set up a new headquarters in Philadelphia, including customer support and risk management tasks. Kambi CEO, Kristian Nylen, mentioned the market in the United States as the key aspect of Kambi over the past year. Most importantly were the sports betting launches with DraftKings at Resorts Casino in New Jersey, plus Rivers Casino and SugarHouse Casino of Rush Street Interactive in Pennsylvania.
Kindred is scheduled to operate in Pennsylvania through a five-year partnership with Mohegan Sun Pocono in Plains, Pennsylvania. The property will be managed by Mohegan Gaming & Entertainment, the second-largest gaming company, run by the Mohegan Tribe of Connecticut. Native Indian reservation activities and taxes are regulated under the Indian Gaming Regulatory Act.
PA Casinos Banking Options & Payment Methods (Deposit & Withdrawals)
Once you have deposited funds into your player account, you can claim your welcome offer, and start playing. PayPal is the best casino payment method in PA due to its high security, however, the online payment methods that are most common for both deposit and withdrawal options in Philadelphia, are:
Credit/debit cards
Online bank transfer
PayPal
NETELLER
ACH (eCheck)
PayNearMe
Are Online Casinos Banned in the US?
Online gambling was never banned. Until 2006, only the Federal Wire Act of 1961 banned sports betting between states. Other games of chance were not described. As a result of several lawsuits, in 2006 the "Unlawful Internet Gambling Enforcement Act" did not ban online gambling, but it did ban financial transactions with the vendors and some of them stopped serving US customers. There was great criticism of the law because a definition of "illegal internet gambling" was not provided.
At the end of 2009, there were various discussions on the very controversial law of 2006, with the result of a bill proposed by the Internet Gambling Regulation, Consumer Protection and Enforcement Act regulating and legalizing online poker and other Internet gambling games. It was mainly justified by the protection of consumers. On July 28, 2010, the law was passed. In November 2010, New Jersey became the first state to allow online gambling in the form of poker, casino table games and slot machines, and sports betting was ruled out for the time being. For New Jersey, more than 20 different providers have been licensed, which allows approximately 9 million (over 21-year-old residents only), to play online. Meanwhile, Nevada has 3 million and Delaware with 970,000 inhabitants, who also allowed online gambling. See the map for the latest states to legalize online gambling.

US Legislation
More Opportunities for Online Gambling are Becoming Available in the USA
As a result, residents of the Four States can enjoy a pooled gambling offering consisting of slot machines, poker and table games, especially with the arrival of Pennsylvania. In addition, many other states are currently trying to regulate online gambling or online poker. Such aspirations exist in New York, California, Michigan, Massachusetts, Maryland and Mississippi. In the US, a rethinking process is slowly becoming noticeable. The nation no longer relies on a strict ban, but rather on controlled and regulated games, which is certainly the best way to think about player and consumer protection.
The continent of North America, especially the United States of America, is still perceived by some as the "land of opportunity". Gambling in American online casinos doesn't enjoy the much-praised freedom of America. On the other hand, as the markets begin to open, the opportunity will be immense. Twenty-two of the fifty states of America allows commercial gambling. Four of those states (New Jersey, Nevada, Delaware and Pennsylvania) allow online gambling and have plans for more online casinos, poker, lottery and sports betting brands to become licensed. These four states allow 25.62 million Americans to participate in online gambling. In other words, this is 8% of the 323.1 million US residents that benefit from the freedom of choice to be able to gamble online, or not.
Online Gambling in Pennsylvania FAQs
Multiple payment options are available to players when choosing a PA online casino for real money. American Express isn't usually supported, but MasterCard and Visa are. PayPal is usually accepted, as well as bank transfers, pre-paid cards and eWallets such as Neteller and Skrill.
Yes, but the online casino or bookmaker needs to be regulated in Pennsylvania. Foreign gambling sites are not regulated, and offer no security for players.
Online poker in Pennsylvania has still not launched. Operators are focussing on the online casino matters first. This has nothing to do with law and regulations. It is just a matter of not being ready yet.