DraftKings Sportsbook Review
| | |
| --- | --- |
| Bonus Offer | 7 |
| Odds Variety | 9 |
| Interface | 7.5 |
| Payment Options | 7.5 |
| Customer Support | 6 |
$1000 Bonus Terms 
For NH, the bonus is $500.
A minimum deposit of $5.
The bonus amount is 20% of the deposit.
25x play-through requirement.
-300 odds or longer.
90 days to clear.
DraftKings first gained notoriety as one of the top Daily Fantasy Sports (DFS) operators in the US. However, with the dawn of legalized online sports betting, the DFS giant quickly gained a foothold as one of the top online sportsbooks. 
Obviously, there are highlights to DraftKings, such as the welcome offer of a deposit bonus of up to $1000. There is no doubt that this online sportsbook aims at gaining a significant market share of online sports betting with aggressive plans for expansion. My extensive DraftKings Sportsbook review covers all these elements and more.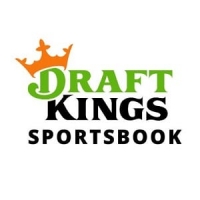 Average, Improvement is Needed
Overall, DraftKings carries brand recognition. Beyond that, while the bonus offer looks generous, there is a higher wagering requirement than other online sportsbooks. Also, the mobile app needs work due to stability issues, such as freezing and crashing. Finally, customer service is notoriously slow to respond. Therefore, I highly recommend line shopping and not committing to one specific sportsbook.
PROS
A reputable and historic brand
Live Streaming
In-play betting
Cashouts
CONS
Slow customer support
Mobile app stability issues
High wagering requirements for the bonus
DraftKings Sportsbook Welcome Deposit Bonus
As a new player to the DraftKings Sportsbook, receive a great welcome offer which is a deposit bonus up to $1000. Note that new players from New Hampshire have a deposit bonus of up to $500 only.
However, you do need to make a minimum deposit of at least $5 in real money in order to qualify for this bonus. Finally, this offer includes up to $1000 released in bonus funds or site credits.
Create a new player account and register at the DraftKings Sportsbook.
Fill in your details and follow the instructions to register your account.
Make your first real-money deposit of a minimum of $5 or more.
New player accounts in CO, IL, IN, IA, NJ, PA, WV, and TN.
Offer not valid in NH, the NH bonus is $500 but all other terms and conditions remain the same.
Minimum first deposit of $5. 
The bonus amount equates to 20% of your deposit amount.
Deposit of $5,000 to receive the maximum deposit bonus of $1,000. 
Play-through requirement: for every $25 played on DraftKings, $1 in bonus funds releases. 
DraftKings DFS, Sportsbook and Casino games are eligible. 
Sportsbook bet must have -300 odds or longer. 
90 days from date of deposit to clear. 
This promotion ends Jan. 12, 2021.
How to Release the DraftKings Bonus
Again, remember that the DraftKings Welcome Bonus is only 20% of your deposit amount. Thus, to receive the maximum bonus for this offer, you would need to deposit $5,000. 
Essentially, to release your bonus funds and turn them into withdrawable cash, you need to play-through 25x. Finally, remember that if you are betting on sports, the odds of the bet need to be -300 or greater. 
Ongoing Betting Promotions
Overall, DraftKings Sportsbook runs a variety of ongoing betting promotions for new and existing players. Keep in mind that bonuses and incentives are often changing, especially on different seasons and sporting events. 
In detail, take part in these great ongoing betting promotions that run daily, called the DraftKings Sportsbook Pools. Essentially, these are betting pools for sports leaderboards where you enter and can win cash prizes. Additionally, you can even create or join a private pool to play with friends and family. 
Pick from various contests depending on current and sporting events. 
Make and choose your predictions. 
Follow the games or events live. 
Truly, there is constant entertainment provided at this online sportsbook, and you may earn free bets, boosts, real money bonuses, and other fun promotions. 
Sports Betting at the DraftKings Sportsbook
Generally speaking, DraftKings is a top contender when it comes to online sportsbooks. Thus, the strength of odds variety and betting lines makes it difficult to cover everything in this review. 
There may be betting lines offered for Belarussian soccer and live betting for more obscure tennis matches. However, most sports bettors are really searching for major American sports. Even so, DraftKings really offers just an incredible variety, such as hundreds of betting options for each year's NFL Draft. For these reasons, I invite you to join me on this journey into the nitty-gritty of DraftKings.
Aussie Rules
Baseball
Basketball
Boxing
Cricket
Cycling
Football
Golf
Ice Hockey
MLB
MMA
Motor Sports
NCAA
NFL
NHL
Soccer
Table Tennis
Tennis
As expected, DraftKings falls right in line for this odds comparison. The vig % or juice of this particular event falls right in the middle compared to two other top online sportsbooks. However, keep in mind that I have chosen just one sporting event to compare. Other sporting events may show a greater variance, which is why I would like to do another odds comparison in the future.
As a reminder, it is important to line shop at different sportsbooks to determine where you can get the most value for your bet. 
Find the traditional types of bets at the DraftKings Sportsbook, such as:
Moneylines
Point Spreads
Parlays
Teasers
Totals
Props
Futures
Run lines
Puck lines
However, DraftKings misses the mark by not offering Round Robins or some of the more exotic bets.
Notably, at DraftKings Sportsbook, Cash Out is a feature offered on certain bets. Bettors look for this feature to Cash Out before the outcome of an event is decided. In this manner, you can safeguard your winnings or put a stop loss on your wager. 
Look for the Cash Out feature on selected bets, like: 
Pre-Game 
Live
Future
Parlay
Realize that your Cash Out amount may be more or less than the original wager, depending on how the event is proceeding. Once you add a bet to the bet slip, you can immediately see if the bet is eligible.
To Cash Out, check 'My Bets' and select 'Cash Out.' Your bet will then settle at the displayed price, and money deposited into your player account.
Sport Specific Bet Limits
DraftKings sets maximum bet amounts and payout limits. Note that limits vary per sport type, on the competition and bet type. These limits listed below are the net payout and not the maximum bet amounts.
Soccer
Limit of $500,000 on: 
Olympic, World, and Continental Tournaments for Men governed by FIFA or UEFA, including qualification phases.
International Club Tournaments for Men governed by FIFA or UEFA, including qualification phases.
Any domestic league on the top-level for Men in Denmark, England, France, Germany, Italy, Netherlands, Norway, Scotland, Sweden, and Spain.
Limit of $100,000 on: 
All other International Tournaments.
All other International Club Tournaments.
Domestic leagues on the top-level in any other country.
Main domestic cups in any other country.
Any domestic league on the 2nd level for men in the following countries: Denmark, England, France, Germany, Italy, Netherlands, Norway, Sweden, and Spain.
Limit of $50,000 on:
Other soccer related bets.
Basketball
Ice Hockey
Tennis
Football and Baseball
Cricket
Golf
Australian Rules
Darts
Fighting
Other Sports
A limit of $40,000 applies to: 
Athletics
Bandy 
Cycling 
Trotting 
Winter Sports
Certainly, props must be given to the DraftKings Sportsbook for being one of the first US sports betting sites to offer cash outs during live in-play betting. Taking a page from European sportsbooks, DraftKings first unveiled live in-play betting back in 2018. 
Particularly, watch your bet slip as the potential value fluctuates as the sporting event progresses. Moreover, for in-play, betting odds are quickly updated, and placing desired bets takes place smoothly.  
However, keep in mind that it is no longer the year 2018. Many big European sportsbooks have now entered into the US's quickly changing and legalized sports betting landscape. Thus, for DraftKings, certain sporting events do not display live scores. Although you should never solely rely on what sportsbooks report for scores, this issue is certainly one where the bettor should be beware.
DraftKings entered into a partnership with Sportradar to launch live streaming on the mobile app. Indeed, live streaming is only available depending on each state's regulations. 
All in all, you need to have a funded active account with DraftKings and be geolocated to live stream available games directly in the mobile app. In fact, there are even various sports that are free to stream, such as the Korea Baseball Organization and Bundesliga Soccer Division 1. Yet, customers in Iowa will not be able to access the live stream due to state regulations. 
DraftKings Sports Betting Mobile App
To begin with, the DraftKings sports betting mobile app is available for Android and iOS devices. Overall, the design and navigation within the mobile app are top-notch because of user intuitiveness.
On the other hand, the mobile app is sometimes plagued with stability issues. The mobile app freezing and crashing are not issues specific only to my testing. In detail, if you look at the Apple App reviews, multiple users complain of the same issues. 
At times, more obscure lines like for table tennis games disappear as you are attempting to place a bet. Additionally, if you are live in-play betting, scores may not update. When you are attempting to place a bet, the mobile app sometimes freezes and then crashes. My recommendation is to ensure that you have funded accounts at other sportsbooks, particularly if you attempt to live in-play bet. 
How to Download the DraftKings Sports App
Navigate to the bottom of the DraftKings Sportsbook website. 
Click on 'Sportsbook Mobile App.'
Now, click on either the Apple or Android icon. 
Follow the instructions for download and installation.
Indeed, the DraftKings Sportsbook website or browser-based interface is nicely optimized. Users encounter ease of placing bets and searching for lines due to the intuitiveness of the interface. 
The main navigation allows you to quickly find sports, including an alphabetical search. Then, the betting lines expand in the center of the webpage. Your bet slip even appears to the right allowing you to easily browse and confirm before navigating onwards.
A minor qualm with the DraftKings interface is the lack of graphics. On the other hand, lack of graphics equates to a faster loading time, especially for live in-play betting. Thus, the lack of graphics is not a true negative as locking in your wager is a top priority. 
Payment Methods and Withdrawal Limits
Discover
MasterCard
PayPal
Play+
VISA
A high point to the DraftKings Sportsbook is apparently cash funds are immediately available for withdrawal. Note that the actual payout time differs. However, the downside here is that DraftKings does not offer as many payment options as other online sportsbooks. 
| Payment Methods | Maximum Withdrawal Limit | Payout Time |
| --- | --- | --- |
| PayPal | $14,999 | 2-8 Business Days |
| Credit or Debit Card | N/A | 2-8 Business Days |
| Check in Mail | N/A | 2-3 Weeks |
| Play+ | N/A | 2-8 Business Days |
Overall, if you are a regular at DraftKings, try using the Play+ card. Once you have successfully signed up for Play+, this is an instant payment method for deposits and withdrawals without fees. Moreover, Play+ is accepted everywhere that Discover cards are accepted. 
The DraftKings Sportsbook is not just legal and licensed in all the territories that it accepts wagers from, but there are also retail locations bearing the brand name. 
DraftKings Company Review
Parent Company:
DraftKings Inc.
Software:
SBTech
Headquarters Address:
222 Berkeley St. Boston, MA 02116
International Licenses:
United Kingdom, Ireland, Canada, Germany, Malta, Austria
Phone:
(800) 334-6378
Email:
[email protected]
New Jersey
Pennsylvania
Colorado
Illinois
New Hampshire
West Virginia
Tennessee
Iowa
Indiana
Michigan
Virginia
Originally, DraftKings was founded in 2012 and gained notoriety as a daily fantasy sports operator. Then, in August 2018, DraftKings launched the first legal mobile sports betting app in New Jersey. 
Recently, DraftKings became a publicly-traded company in April 2020. Moreover, big-name investors such as Michael Jordan even hold positions on the board. Despite having big names and even Major League Baseball as investors, DraftKings has not avoided controversy. 
In particular, Oct. 2015 saw a DraftKings employee releasing data before NFL games. The same employee won $350,000 on FanDuel that same week. Due to the controversy surrounding this incident, ESPN no longer runs sports segments sponsored by DraftKings although, advertisements could continue. 
DraftKings adheres to a high level of commitment regarding responsible gaming. The DraftKings stance is "only bet what you can afford and always set reasonable limits for yourself." 
To this end, there are various tools to support responsible gambling at DraftKings: 
Set Budgets 
Playing, Deposit, and Time Limits 
Cool-Off Periods
Self-Exclusion
Finally, all new employees are required to take part in responsible gaming training. The training even includes mandatory annual and periodic refreshers on responsible gaming. 
Other DraftKings Products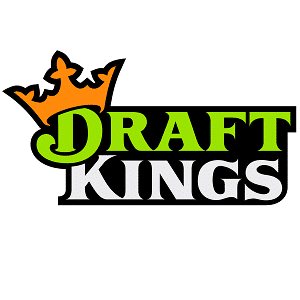 Baccarat
Blackjack
Card Games
Jackpot Slots
Live Casino
Roulette
Slingo
Slots
Table Games
Video Poker
There is a DraftKings VIP program, but the requirements to take part in the program are unknown. The VIP program is by invitation only. Thus, if you have attained VIP status at another online casino or sportsbook, you should contact customer service. 
Otherwise, DraftKings does conduct checks into customer accounts internally to determine whether you will be eligible for the VIP program. Becoming a VIP at DraftKings means enjoying a host of exclusive benefits and other promotional offers. Moreover, you receive VIP customer support and personalized or tailored contests. 
Unfortunately, customer support is not a strong suit of DraftKings. While the company touts 24/7 customer support, this method is limited to email only. Keep in mind that there is a delay in an email response. Indeed, this is an issue that many users complain about due to the slow response time of customer support.
On the other hand, you may try Live Chat from 8 am ET until 11 pm ET. Definitely, my preference is to contacting Live Chat or searching the FAQ. The downside of both Live Chat and the FAQs is that it requires navigation to access. Other online gaming operators typically display a Live Chat icon easily accessible at the top of the page near your login or account icon. However, with DraftKings, you need to scroll to the bottom of the webpage and click on 'Contact Us.'
Email: [email protected] 
Live Chat: 8 am ET – 11 pm ET 
FAQs: Available on website 
Support Hours: 24/7
No doubt about it, DraftKings Sportsbook is one of the leading contenders in the sports betting arena. Although there is a generous welcome bonus, there are some issues that leave much to be desired. In detail, customer support is notoriously slow to respond. Also, the mobile app has stability issues, particularly during live in-play betting. 
DraftKings Sportsbook Review FAQs
Specification:
DraftKings Sportsbook Review
Betting Features
Cash out, In-play betting, Live Streaming, Odds boost, Parlay, Props
Licenses

CO

IL

IN

IA

MI

NH

NJ

PA

TN

VA

WV

Payment Options

Discover

MasterCard

PayPal

Play+

VISA

Sports
Australian Rules, Baseball, Basketball, Boxing, Cricket, Cycling, Football, Golf, Ice Hockey, MLB, MMA, Motor Sports, NCAA, NFL, NHL, PGA, Rugby League, Soccer, Table Tennis, Tennis, Volleyball

DraftKings Sportsbook Review