Horse Racing Betting Sites
Online betting on horse racing is legal in forty states. Our expert horse racing analysts have thoroughly vetted multiple online horse racing betting sites for the ultimate top list. 
Our comprehensive guide reveals all the details of the top US horse racing betting sites by analyzing multiple factors such as examing the value of horse racing odds, markets, and horse racing betting apps.
Best Horse Racing Betting Sites
Here are the best horse racing sites in the whole of the USA. Some of these brands are well-known among punters. We expect the number of horse racing sites to grow over time. In the meantime, our experts vetted the following ones, and they gave them the green light.
If you are short on time and want to fast forward to the best online horse racing betting sites, choose one of the racebooks above. Truly, each operator has its own strong points.  
Yet, rest assured that you can bet on horse racing safely and legally at all the horse racing sites mentioned in the list unless you are a resident of a state where horse racing betting is excluded. All the betting sites are thoroughly vetted and picked over with a fine-toothed comb.
Below, you can get to know each of the horse racing betting sites a bit better. If any gets your attention, check out the review, or visit the racebook directly, and place your first wager.
If you like to learn how to be on horse racing first, we have that covered too.
Editor choice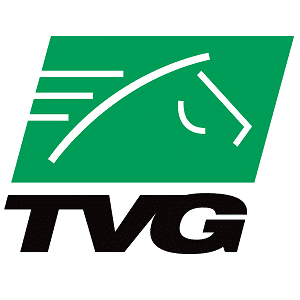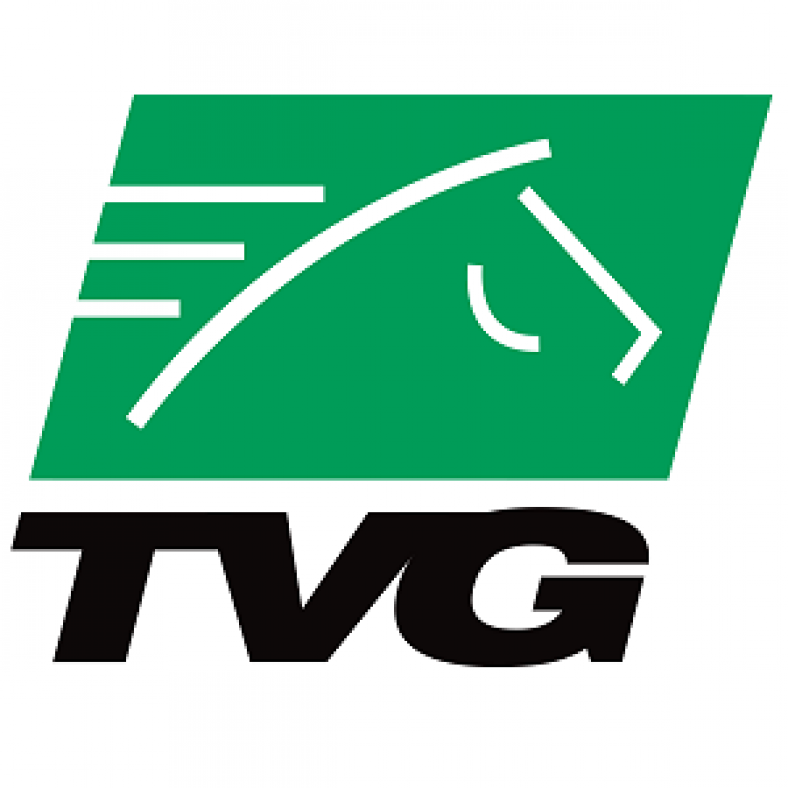 50% Deposit Match up to $250
Sign up with promo code 'BESTBET'.
Deposit $500 to get the maximum bonus of $250.
The first deposit must be made within 15 days of signing up.
The minimum deposit is $10 (earns $5 bonus).
More details +
No doubt about it, TVG is one of the top horse racing betting sites. Owned by global online gaming giant Flutter Entertainment, the Television Games Network (TVG) offers live racing streams and exclusive rights to broadcasting action from Keeneland and Monmouth Park. Thus, customers can find some of the best expert selections and handicapping picks as well.
PROS:
Live Streaming
Exclusive broadcasts
Variety of ongoing promotions
Expert selections and picks
CONS:
Not available in every state
Subpar rewards program
TVG, short for Television Games Network, is one of the leading operators for online horse racing and betting. The parent corporation of TVG, Flutter Entertainment, also owns FanDuel Racing. Fully legal and licensed, TVG accepts customers from most states. 
TVG stands apart from its competition with the availability of live streaming, video replays, and exclusive access to TVG's top notch race handicapping tools. To put it simply, TVG has every angle of online horse racing betting covered.
Editor choice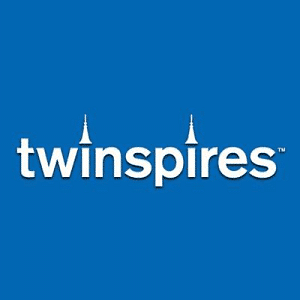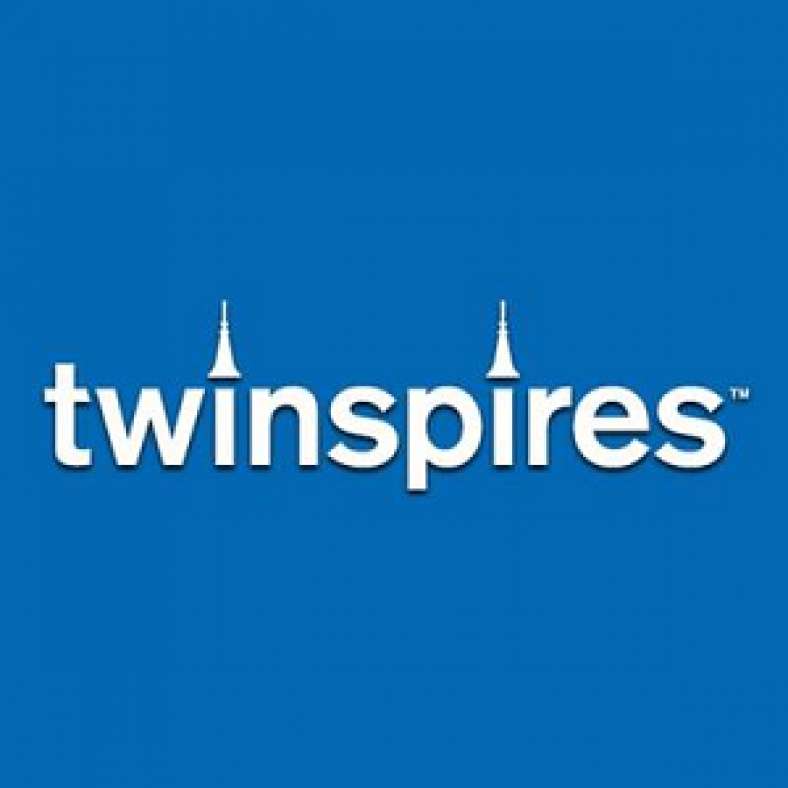 $200 Bonus Cash Welcome Offer
Bet $400 to Get $100 in bonus cash.
Max. bonus up to $200 requires $800 in wagers.
Must be wagered within 30 days of account opening.
More details +
The TwinSpires online horse racing site truly lives up to the prestige of its name. Not only can you bet on horse races here in the US and globally, watch live horse racing streams, video replay archives plus utilize helpful handicapping tools. With a top quality VIP Rewards Program called the TSC Elite) available at TwinSpires too, it comes as no surprise why TwinSpires is rated so highly.
PROS:
Fantastic welcome bonus cash offer
Variety of horse races
Owned by renowned Churchill Downs
Live Streaming
Video Replay
CONS:
Only horse racing offered
Limited withdrawal methods
Run for the Roses! TwinSpires is owned by Churchill Downs Inc., home of horse racing's most prestigious Kentucky Derby. In fact, Churchill Downs also owns BetAmerica, expected to merge into the TwinSpires brand name in mid-2021. 
Also 100% legal, you can play at TwinSpires in most US states. Earn TwinSpires Club reward points for every dollar wagered. In turn, redeem these points for excellent rewards, including betting credits, merchandise, and even discounts for big race meeting tickets.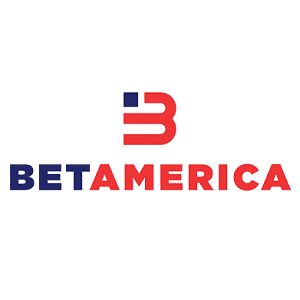 $200 Bonus Cash Welcome Offer
Up to $200 in bonus cash when you sign up with promo code BET200.
Wager $400 to get the first $100 real cash bonus.
$800 must be wagered in total to release the full $200 bonus.
More details +
Legally bet on horse races in the US, Europe, and renowned tracks across the world at BetAmerica. Moreover, BetAmerica covers all the domestic and international action with live streams and an excellent range of markets. Best of all, new customers can earn up a lucrative welcome bonus. Finally, gain access to some brilliant resources like video replays and handicapping information.
PROS:
Live horse racing streaming
Video replay archive
Useful handicapping tools
The brand recognition of Churchill Downs
CONS:
Unavailable in all US states
Lack of ongoing promotions
Another one of the top horse racing betting sites and also owned by Churchill Downs, Inc., most players from across the country can access BetAmerica Racing legally. Best known for running regular promotions along with an excellent customer loyalty rewards program, bet on races from over 400 tracks with live streaming available for most races. 
However, note that BetAmerica Racing will merge into the TwinSpires name in mid-2021. 
Best value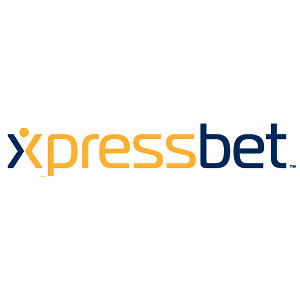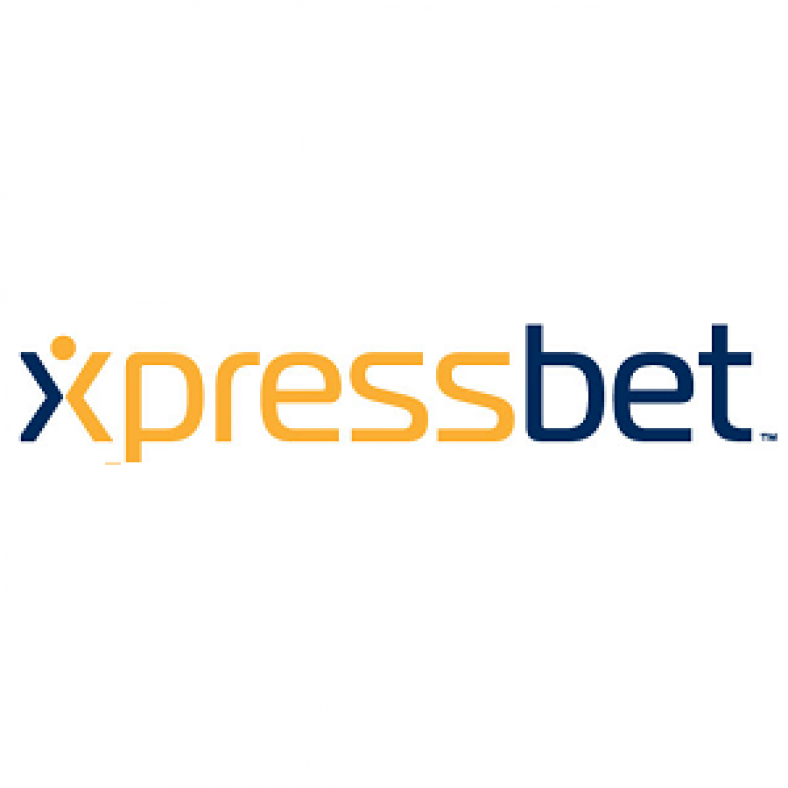 $125 Wagering Credits 
Use promo code: 125BONUS
Bet $100 to earn $25 in wagering credits.
Must be $500 to earn the maximum bonus.
Clear bonus within 30 days of sign-up.
More details +
Xpressbet truly is the best online horse racing betting site. Firstly, there is free HD Live Streaming. Then, couple that with amazing features such as free video replays, handicapping tools, and a great rewards program. Finally, Xpressbet commits to top-notch customer service, making it impossible not to recommend this top online horse wagering site.
PROS:
Excellent welcome bonus
HD Live Streaming
Free video replay archive
Fantastic handicapping resources
CONS:
Unavailable in all states
Horse racing betting only
Xpressbet is owned by The Stronach Group, a leading racetrack owner, including Santa Anita and Pimlico. Some of the best characteristics at Xpressbet include access to the XB rewards program. Earn XB rewards points for every wager placed.
These loyalty reward points can be used to access handicapping tools, free betting credits, and ticket discounts at tracks owned by The Stronach Group. With betting available at over 300+ domestic and international tracks, Xpressbet is a great option for bettors looking for a high quality, legal and safe horse racing betting site.
How Do We Rate Horse Racing Sites?
Most importantly, we only rate online horse racing betting sites that are fully legal and licensed. Therefore, rest assured that every single horse racing betting site mentioned is licensed by each operational state's racing commission or regulatory agency. In fact, approximately forty states allow legal online horse racing betting.
Apart from licensing and legality, other aspects determine our horse racing betting sites' ratings, such as:
Horse Racing Odds
Markets
Promotions/Bonuses
Past Performance Data
Blog/Analysis
For most horse racing bettors, horse racing odds are the most important factor because the odds' size determines how the amount of winnings collected after placing a winning wager.
Ideally, you should have various player accounts at different operators to line shop. The strategy of line shopping ensures finding the best possible odds when you place a wager. Never take shortcuts because failing to find the best odds means hurting your bankroll. 
Horse racing punters need a varied selection of horse racing bets. Therefore, horse racing betting sites with a great depth of markets is a true positive. 
As a recap, there are three main categories of horse racing markets: basic, horizontal exotics, and vertical exotics. Win place and show are the traditional, basic bets. Whereas horizontal exotics include Pick 3/4/6 bets and vertical exotics are bets like exactas, trifectas, and quinellas. For a more in-depth and extensive resource, check our guide on how-to-bet on horses more successfully.
Horse Racing Bonuses and Promotions
Honestly, every bettor appreciates regular bonuses and ongoing promotions. These incentives can run the gamut from enhanced or boosted odds to parlay insurance offers. Also, some operators offer loyalty and rewards programs, which are discussed further below.
The secret to finding potential winners when betting on horse racing is reviewing past races. Past performances could give clues on how a horse may perform in an upcoming race. 
To emphasize, access to past performance data is of utmost importance for serious horse racing bettors looking for the best possible payouts. Thankfully, many of our top horse racing betting sites offer past performance data and video replay archives
Blog and Analysis on Upcoming Races
Generally speaking, be cautious when backing tips found on a horse racing betting site blog. Our strong recommendation is to form and stick to your opinion based on your own research compared to blindly following others' advice. 
In all fairness, there are horse racing analysts worth your attention. In detail, the Twinspires and Xpressbet blogs are worthwhile.
Horse Racing Live Streaming
The availability of horse racing live streaming is surely one of the best features that any horse racing betting site offers. The vast majority of horse online horse betting sites offer live streaming from selected tracks.
Notably, each operator may not have the streaming rights for every track, or certain states blackout particular races. For example, you cannot stream races from Churchill Downs owned racetracks with TVG or FanDuel.
Other Horse Racing Betting Features
There are other features to consider before opening a horse racing betting account at any operator. Firstly, check if there is a promo code offered for a welcome bonus. Other factors worth considering are deposit and withdrawal options, VIP rewards programs, and access to handicapping tools. 
Horse Racing Welcome Bonus
Separate from ongoing promotions and offers for existing customers, most horse racing betting sites welcome new customers with a bonus. Some operators offer a real cash bonus, risk-free first bet, or free betting credits. Finally, some racebooks require a promo code when signing up. This relevant and valuable information is found in the individual horse racing betting site reviews on PlayingLegal.
The ability to move your funds and deposit and withdraw funds quickly and easily is crucial. The more payment methods offered, the better.
The majority of online horse racing sites accept major credit and debit cards. Also, bank transfers are convenient as well. Note that some sites do charge a fee for deposits and withdrawals using certain methods. Thus, be sure to check before completing a transaction.  
VIP Loyalty Rewards Programs
The majority of horse racing betting sites offer loyalty reward programs for customers. For example, Xpressbet offers a brilliant rewards program. For every $1 you bet on horse racing, you earn XB points. In turn, use these points for betting credits, track ticket discounts, and other perks. TwinSpires and TVG also offer loyalty programs as well. 
Any horse racing punter is aware of the importance of handicapping tools available at a chosen horse racing betting site. Handicapping resources are crucial when it comes to finding winners, as is access to video replay archives. Generally speaking, access handicapping information for an entire race card if a certain amount is wagered.
US Horse Racing Sites are All-inclusive
Our detailed analysis of the most prominent US horse racing betting sites showed that all of them are safe and reliable. The biggest difference is the user-interface and the markets you will get on offer. In addition, pay attention to the welcome bonus you get, because you have only one shot at it. We advise you to go for the full sum if it's within your budget.
We'd like to see some interface improvements, especially on mobile. The only thing that can speed this up is fiercer competition. Should states take a similar approach to regulate horse racing betting like other forms of gambling, we think the number of racebooks will skyrocket.
Horse Racing Racebooks FAQs
What horse racing betting sites can I use in the US?
All the horse betting sites that make our list of the top horse racing betting sites are 100% legal and safe. As a resident in one of the forty states where horse racing betting is legal, you can make a player account plus legally place wagers.
What is the most trusted horse racing betting site?
Player safety and security is of utmost concern. Therefore, when you choose to wager at legal and licensed horse racing betting sites, there is no concern over trust, especially with player funds. TVG, TwinSpires, Xpressbet, BetAmerica, and FanDuel Racing offer great horse racing betting features that greatly enhance the punting experience.
In what states is gambling illegal?
Thankfully, horse racing betting is legal in many states in the US. In fact, horse racing is the only form of gambling with federal legislation known as the Interstate Horse Racing Act. Online betting is quickly becoming legalized in a rapidly changing landscape. For now, gambling (online and physically) is fully prohibited in Utah and Hawaii. PlayingLegal only vets fully legal and licensed gambling operators.
Which horse racing betting site offers the best promotions?
As a whole, bettors enjoy ongoing horse racing promotions and bonuses. Generally speaking, the vast majority of horse racing betting sites offer promotions to keep customers interested. In particular, TVG and TwinSpires offer decent promos for existing customers. Check out their promotion pages to see what their latest offers are.
Which betting sites offer live horse racing streaming?
Definitely, watching a live stream of horse racing on-the-go is entertaining and convenient. All the horse racing betting sites that comprise our top list offer live horse racing streaming. In fact, the horse races do not just include American races, but from racetracks worldwide. Best of all, live racing streams are typically available on both desktop and mobile devices. However, note that certain domestic tracks may be excluded due to state-specific blackout restrictions.
What horse racing betting site offers the best odds?
Finding the best horse racing odds should be your top priority. Often, this is the top question that is on horse racing bettors' minds. Honestly, there is no definitive answer to this question. The odds vary depending on which betting site, market, and race. Overall, the best advice to ensure finding the best odds is to line shop around different operators.