TwinSpires Racing Review
| | |
| --- | --- |
| Bonus Offer | 9.5 |
| Odds Variety | 10 |
| Interface | 10 |
| Payment Options | 8.5 |
| Customer Support | 10 |
$200 Bonus Cash Welcome Offer
Bet $400 to Get $100 in bonus cash.
Max. bonus up to $200 requires $800 in wagers.
Must be wagered within 30 days of account opening.
TwinSpires is a premier, high-quality, online-based horse racing betting site. There are already many strong positives to offer, like access to live streaming, video replays, and a top-notch VIP rewards program.
However, the clinchers to horse betting enthusiasts on TwinSpires is simply that the prestigious Churchill Downs, home to the Kentucky Derby, is the parent company along with an amazing welcome bonus. My expert review covers all the finer details of why TwinSpires makes an excellent choice for horse racing bettors.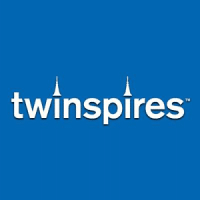 The Frontrunner of Online Horse Racing
The TwinSpires online horse racing site truly lives up to the prestige of its name. Not only can you bet on horse races here in the US and globally, watch live horse racing streams, video replay archives plus utilize helpful handicapping tools. With a top quality VIP Rewards Program called the TSC Elite) available at TwinSpires too, it comes as no surprise why TwinSpires is rated so highly.
PROS
Fantastic welcome bonus cash offer
Variety of horse races
Owned by renowned Churchill Downs
Live Streaming
Video Replay
CONS
Only horse racing offered
Limited withdrawal methods
TwinSpires Horse Racing Welcome Bonus
New TwinSpires customers can avail of a pretty nice welcome bonus. If you sign up with TwinSpires and open a new account using the
Promo Code: BET200
This bonus code earns you up to $200 in bonus cash. This is a 'Bet To Get' offer, and you must meet the wagering requirements to get the full $200 TwinSpires welcome bonus.
Head over to TwinSpires and click on 'Open Account.'
Don't forget to enter the Promo Code: BET200 when prompted.
Enter your details and open your account.
Make a deposit and start betting.
Once you have wagered $400, the first $100 cash bonus will be released.
You need to wager another $400 (within 30 days of opening the account) to earn the rest of the $100 in bonus cash.
Minimum wagering amount of $400 to earn $100 in bonus cash.
$800 must be wagered to earn the full $200 bonus.
You must use the promo code
Only one bonus per household.
Wagering requirements must be met within 30 days of opening the account.
This offer cannot be combined with any other bonus offer.
Bets placed on horses that are scratched will not count towards wagering requirements.
There are no additional odds restrictions or wagering requirements associated with the bonus cash.
You need to wager $400 to release the first half of the bonus, and to release the full $200 you need to wager $800 within 30 days of opening your account. This is not ideal for small stakes players who don't bet big but if you have a betting budget of at least $200 per week, you should be able to meet the wagering requirements with no problems at all.  
Ongoing TwinSpires Betting Promotions
Another big advantage for TwinSpires members is the availability of regular horse racing betting promotions and special offers. For example, you will see money back specials where you get your losing stake back if the horse you bet on finishes 2nd or 3rd at selected meetings/races only.
You might find other types of promotions at TwinSpires, including Exacta bonuses and 'Place Payout' offers for one meeting per week. If you want to take part in any of the ongoing TwinSpires betting promotions, you'll need to opt-in first.
You can check out what offers are currently available and the relevant terms and conditions by clicking on the 'Offers' tab at the top of the TwinSpires Sports Betting Site home page.
Finally, while not a true ongoing promotion per se, TwinSpires offers a generous VIP Rewards program as well. 
Horse Racing at TwinSpires
TwinSpires is exclusively a horse racing online betting site. You can't bet on any other sports, so it is suitable for horse racing bettors only. Not only can you bet on horse racing at TwinSpires, but you can also access video replays, which enables you to look back at previous races. This is a big help and should aid you in finding more winning horse racing bets. Live streaming of horse racing is available too. Below I look at some of the biggest advantages associated with betting on horse racing at TwinSpires.
At TwinSpires, you receive access to over 150+ racetracks worldwide. All the major horse races are covered, and you can wager on every Thoroughbred, Harness, and Quarter horse race globally. 
One of my favorite features at TwinSpires was the range of markets available for horse racing bettors. Every type of wager is catered for, including win, place, show, Exactas, Trifectas, and Superfectas.
You can also place multiple bets on horse racing, including 'Daily Doubles,' 'Pick 3' and 'Pick 6' wagers. These bets are harder to hit, but if you do, the potential returns are massive. If a jackpot isn't won, it carries over to the next day, and you can check for updates via the 'Carryovers' page, which can be accessed on the 'Bet Now' dropdown menu.
Another huge advantage of signing up with TwinSpires is the availability of video replays of previous races. If you are considering betting on a horse you should always look back at their recent runs. You can do that if you sign up with TwinSpires. You can search for replays using the horse name, date or racetrack. Live horse racing streams from around the world can also be accessed if you become a TwinSpires member.
One area where TwinSpires excels is with its handicapping service. Past Performance data, insider picks, and power plays are available for free.
Once you place a single wager on the race card, download it. In the TwinSpires Handicapping Store, you can access the best information from Brisnet.com. The resources include Ultimate Past Performances, Speed/Pace/Class ratings, Expert Picks, and Handicappers Software. The Handicapper's Report tells you which horses have been working the house down in the morning and which ones weren't as impressive.
If you want to access live horse racing streams on desktop or mobile, you should open an account with TwinSpires. You can live stream races from the USA on TwinSpires TV. You don't need to bet on a race to qualify for live streaming. However, you need to have an active account, which means a positive account balance or placing a bet in the previous 24 hours.
You can use three different interfaces to view horse racing streams: 'TwinSpires TV,' 'Express and Pro' and 'Classic.' Each interface has some key differences, and I recommend trying each one out before choosing the one that suits your betting habits best. 
TwinSpires boasts the "most advanced horse racing betting app." Certainly, consistency is key, and a recent update to the app allows for facial recognition, which is a huge plus to placing bets quickly.
Without a doubt, there are many highlights and features to the mobile app. From the TwinSpires mobile app, you can easily access the Form Guide, which gives insightful information and statistics. The Live Streaming quality offers a crystal-clear, high-definition video of the races. Moreover, display and navigation are streamlined for a faster user response time. 
From the TwinSpires homepage on your mobile device, click on the 'Support' tab. 
Now, click on 'Smartphone Wagering Apps' from the dropdown navigation menu. 
Next, choose either the iOS or Android icon. 
Finally, follow the instructions and prompts for download and installation.
Truly, TwinSpires offers up top-quality and smoothness in the browser-based interface. Easily access the betting offers, markets, handicapping features, plus live streaming. 
Within the 'Bet Now' tab, you can easily see various stats and information about the race—a list of runners, race colors, the color of the horse, age, and home state. Then, in the next columns, information about jockey and trainer with win records are accessible. Finally, the last column displays odds and morning line odds for you to see odds changes easily. 
Payment Methods and Withdrawal Limits
If you sign up with TwinSpires, there are several ways you can deposit and withdraw funds to or from your account. Both deposits and withdrawals can be made via EZ-Money (bank transfers), PayPal, or in person at certain racetracks. You can also make withdrawals via checks, which are posted the day after you request payment.
There are other deposit methods you can use, but these cannot be used to withdraw funds. These include Bill Pay, MoneyGram, PayNearMe, Green Dot @ The Register, Visa, MasterCard, and wire transfers. The options for withdrawing funds and the limits and processing times can be viewed in the table below.
| Withdrawal Method | Payout Time | Limits |
| --- | --- | --- |
| EZMoney Bank Transfer | Up to 5 Days | No Limits |
| PayPal | 3-5 Business Days | $2500 Per Day |
| Physical Check in Mail | 14-20 Business Days | N/A |
| Select Racetracks | Instant | $500 |
Paypal is highly recommended as a payment method for betting at TwinSpires. A big advantage is the speed of payment processing with PayPal at just 3-5 business days. Additionally, there is also a withdrawal limit of $2500 per day compared to waiting longer for a bank transfer or physical check in the mail. 
Legal Status of TwinSpires Racing
TwinSpires is a site that is owned and operated by Churchill Downs Incorporated, a reputable and established company. The Churchill Downs Racetrack is world-renowned as the home of the Kentucky Derby. 
You can bet on horse racing legally with TwinSpires as a resident in any of the states listed below, thanks to federal legislation passed in 1978 known as the Interstate Horse Racing Act. 
First launched in 2007, TwinSpires is long established as one of the USA's leading horse racing betting sites. The company is owned by Churchill Downs Incorporated, which also owns Churchill Downs Racetrack, which hosts the prestigious Kentucky Derby. Moreover, Churchill Downs Incorporated also owns the BetAmerica brand of online casino, sports betting, and racing.
TwinSpires has grown massively in recent years. The addition of features like live streaming and video replay archives further enhanced TwinSpires' reputation with horse racing bettors. The acquisition of Youbet.com in 2010 increased their profile even more. TwinSpires is the largest horse racing betting site in the United States.
If you click on the 'Wager Responsibly' tab at the bottom of the home page, you can find some great advice on how to bet responsibly. More than just providing tips, there are questions listed for those who question their gambling habits.
Also, TwinSpires provides additional contact details plus other responsible gambling resources for those who need more help. For example, New York residents can take part in the state's voluntary self-exclusion program. 
Other TwinSpires Products
Remember that TwinSpires is owned by Churchill Downs Incorporated, which also owns and offers BetAmerica online gaming for casino, sports betting, and horse racing. However, note that BetAmerica Racing will soon be merging into the TwinSpires platform.
TSC Elite Loyalty and Rewards
There is a fantastic TwinSpires VIP Rewards Program called TSC Elite.
As you bet with TwinSpires, you will be awarded 'Elite Points' for every wager you place. The amount of points depends on the track you bet at. You receive 4 Elite Points per dollar when you bet at Churchill Downs, Fairgrounds, Arlington, and Miami Valley. At all other racetracks, you receive 1 Elite Point per dollar wagered.
There are four different TSC Elite VIP levels. These are Bronze, Silver, Gold, and Platinum. The table below illustrates the turnover requirements associated with each of the TSC Elite VIP levels. BetAmerica Racing customers also take part in the same program. 
| VIP Level | Thresholds |
| --- | --- |
| Bronze | $25,000 yearly or $12,000 per quarter |
| Silver | $50,000 yearly or $20,000 per quarter |
| Gold | $100,000 yearly or $40,000 per quarter |
| Platinum | $250,000 yearly or $100,000 per quarter |
One of the best indicators as to the caliber of an online betting site is the quality of their customer service. TwinSpires take no shortcuts in this department, and there are many ways you can get in touch with any questions or queries regarding your account.
Your first stop if you have an issue should be the TwinSpires Live Chat facility. The service is available from 9 am to midnight ET. You can find the Live Chat Help option by clicking on the 'Support Tab' on the home page top menu. A box launches where you enter your name, username, email, and question. Once you submit your request, an operator will respond as soon as possible.
Phone: (877) 774-7371
Email: [email protected]
FAQs: Available via 'Support' tab
Live Chat: Available
Support Hours: 9 am to 12 am ET
To sum up, TwinSpires is simply the best and largest online horse racing betting site. The range of markets is impressive, the ongoing promotions are rewarding, and finally, you can bet on and live stream horse races. Additionally, the TwinSpires mobile app is top-notch, along with stellar customer support. If you live in one of the states where betting on horse racing online is legal, TwinSpires should be your first choice.
TwinSpires Racing Review FAQ
How do I fund my TwinSpires account?
If you want to fund your TwinSpires account, you can do so via several deposit and withdrawal methods. These include Visa and Mastercard, EZ Money Transfers and PayPal. Not all methods can be used for both deposits and withdrawals; check your TwinSpires account for full details.
Is TwinSpires safe, legal and a trustworthy site?
Yes, I can report that TwinSpires is safe, trustworthy, and legal in many states. It is the horse racing betting site of Churchill Downs Incorporated. You can bet legally on horse racing from the US and around the world if you sign up with TwinSpires depending on your geographic location.
How do I see my bets on TwinSpires?
It is easy to see your active and settled bets on TwinSpires. You can track your old bets by clicking on the 'Recall Today's Bets' option while open or unsettled horse racing betting wagers can be viewed in the 'My Bets' section which is found in the BetSlip.
Does TwinSpires have an app?
TwinSpires now has a mobile app available for both Android and iOS devices. Previously, TwinSpires only had a mobile app available for Apple iOS devices. To download the app, head over to the TwinSpires main website. Click on the 'Support' tab and then, 'Smartphone Wagering Apps.'
Specification:
TwinSpires Racing Review
Horse Races

Belmont Stakes

Breeders' Cup

Harness

Kentucky Derby

Kentucky Oaks

Pegasus World Cup

Betting Features

Handicapping Tools

Live Streaming

Video Replay Archive

Licenses

AL

AZ

AR

CA

CO

CT

DE

FL

ID

IL

IN

IA

KS

KY

LA

MD

MA

MI

MN

MO

MT

NE

NH

NM

NY

ND

OH

OK

OR

PA

SD

TN

VT

VA

WA

WV

WI

WY

Payment Options

EZMoney

MasterCard

MoneyGram

PayNearMe

PayPal

VISA