BetAmerica Sportsbook Review
| | |
| --- | --- |
| Bonus Offer | 8 |
| Odds Variety | 9 |
| Interface | 9 |
| Payment Options | 9.5 |
| Customer Support | 9.5 |
BETMGM $1000 First Bet Offer Terms:
Must clear in 7 days
Available for BetMGM Sports only
Bet must be qualifying
Bet must lose
Run for the Roses! The BetAmerica Sportsbook comes from the prestigious Kentucky Derby racetrack, Churchill Downs. With such a history of running the most famous horse race in North America, no doubt that expectations are high for the online sports betting site.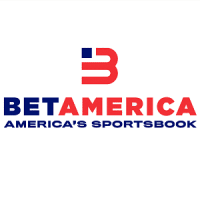 Great Sports Betting Experience
A complete sports betting package with good customer service, BetAmerica is working hard to expand and improve. Firstly, early Cash Outs are offered along with a great in-play betting experience. Moreover, even the mobile app scores highly at BetAmerica. Even the negative, which is no rewards program is soon to be remedied and in the works.
PROS
Betting reload bonuses
Fantastic mobile app
Early Cash Out available
Live Betting
Thousands of betting markets and lines available
CONS
No loyalty or rewards program unless VIP status
No Live Streaming
BETMGM Sportsbook Welcome Bonus
Right now, when you sign-up as a new player to BetMGM Sports, you receive an amazing welcome bonus offer.
Truly, this lucrative first bet of up to $1000 welcome offer is an excellent incentive to try out the BetMGM Sports Betting platform.
How to Claim the Offer of BETMGM
To claim your BetMGM Sports First Bet Offer, it is an easy and convenient process:
Create and register fully a new player account at BetMGM.
Now, deposit up to $1000 to redeem the deposit matched bonus.
Earn M Life Tier Credits for real money wagers made.
If you claim this offer, you cannot claim other new customer offers at BetMGM Sports.
Deposit $10-$1000 to claim the offer.
This bonus is available in BetMGM Sports only.
The first real money bet must be placed on a sports wager up to $1000.
The bet must be qualifying; no void bets are allowed.
If your bet loses, you are eligible for the free bet refund up to a maximum of $1000.
The free bets are credited in 10% increments of Qualifying Bet.
(If you wagered $600, you would receive 10 x $60 free bets).
Free bets appear within 24 hours of bet settlement in your account.
Promotion only applies to one person, household, or computer.
This bonus is valid from 9:00 a.m. EST on 8/21/19 & 11:59 p.m. EST on 12/31/20.
Ongoing Betting Promotions
BetAmerica offers several ongoing betting promotions. In detail, promos may be based on major holidays or sporting events. For example, during football season, you will find some type of promos awarding bonus money dedicated to:
Pre-match spread wagers
Live in-play betting wagers
NFL or NCAAF specific promos
Additionally, like many other online sportsbooks, there is typically some type of multi-sport parlay promotion.
Sports Betting at BetAmerica
Offering a top-notch horse racing betting experience, BetAmerica also boasts a premier online sports betting site. Whether placing a pre-match or live betting, BetAmerica offers thousands of betting markets. Therefore, join me for a further and more in-depth analysis of BetAmerica.
| Nov. 8, 2020 | Las Vegas Raiders | Los Angeles Chargers | Vig % |
| --- | --- | --- | --- |
| BetAmerica Sportsbook | -105 | -115 | 4.71% |
| 888sport | -109 | -112 | 4.98% |
| BetMGM Sports | -106 | -112 | 4.29% |
As can be seen, BetAmerica's odds for this particular NFL game falls right in line compared to other competitors. At PlayingLegal, I compare odds when reviewing sportsbooks to find out how much vig, juice, or hold a sportsbook is charging when offering a two-sided bet.
The more a sportsbook makes in terms of vig%, the more you pay. Thus, it is crucial to line shop before placing any bets. While line shopping may not payout in the short term, long term, it gives you a better chance of winning overall.
BetAmerica has the standard full fare of sports, mainly the big four (NFL, MLB, NHL, and NBA) and bet types. Additionally, major international sports are covered as well. A variety of bet types are available for individual markets and sporting events. Besides, if you are seeking alternative bets or props, BetAmerica Sportsbook readily offers those as well.
Moneyline
Spread
Total
Prop bets
Live Betting
Parlay
Super Odds, which is essentially what other online sportsbooks call 'Boosted Odds,' is available at BetAmerica. Look for Super Odds in the menu of BetAmerica, which are in conjunction with regular odds markets. Essentially, if you win on a Super Odds bet, you are receiving extra value on your wagers.
An important feature that BetAmerica Sports offers is Early Cash Out. Now, remember that an Early Cash Out is only available on specific selected markets or bets.
The option to settle your bet before the wager is settled or the event ends is essential for any sports bettor. In detail, you need to either limit your loss or lock in your win. For example, you may want your money back to place another wager on another event.
Minimum and Maximum Bet Limits
BetAmerica Sports has likely the lowest minimum wager or bet limit at $0.01 for most bets. Note that virtual Sports has a minimum stake per bet of $0.10 and a maximum daily payout of $50,000.
Maximum bet limits are determined individually and will depend on your player account. To increase the maximum bet limits set on your player account, contact customer support.
Truly, live in-play betting of BetAmerica Sports is not to be missed. Choose from an extensive selection of in-play bets covering a whole host of sporting events. To quickly access these lines, click on 'Live Betting' on the top navigation bar. Active games in progress will appear, and you can then click on the desired game to view all the available markets and bets.
Of note, while standard online sportsbooks provide a range of money lines, spreads, and totals, BetAmerica Sportsbook goes a step further. Check out the 'Fast Markets' available at certain events. These 'Fast Market' prop bets are settled at maximum in five minutes for some lightning-quick betting action.
Unfortunately, there is no Live Streaming available for BetAmerica Sportsbook. Hopefully, Live Streaming will be available soon as the BetAmerica Racebook provides Free Live Streaming. Thus, you can conclude that BetAmerica has the technology to provide Live Streaming so, it would make sense for it to be provided in the future.
Ultimately, there is a great match tracker interface directly integrated into the Live In-Play Betting at BetAmerica. Graphics-wise, you can see what is occurring in the sporting event and even receive live stats. For example, stats such as free-throw percentage versus attempts and ball possession are readily available in any given basketball game.
BetAmerica Sports Betting Mobile App
As of now, the BetAmerica Sportsbook mobile app is available for Android and iOS devices. In particular, navigation is optimized very well on the mobile app. All the features and highlights of the browser-based interface are available on the mobile app as well.
Additionally, I did not have any geolocation issues with the BetAmerica mobile app. To explain, with certain other sportsbooks or gambling apps, geolocation appears to be an issue and often logs you out. Unfortunately, this disrupts the betting process, mainly Live In-Play Betting, where speed is essential.
Once you add a selection, your bet slip appears at the bottom of the mobile app. Now, you can easily access your active bets, adjust wagers, or add more bets to create a parlay. Moreover, if you are Live Betting, you can easily access the statistics on the mobile app.
Navigate to the BetAmerica main website for your desired state on your mobile device.
Scroll to the bottom of the page and click on the Android or iOS icons for your mobile device.
For Apple devices, your download and installation process is automatic. However, you need to save the 'BetAmerica.apk' file for Android devices and may even need to allow install from 'Unknown Sources.'
After installation, launch the BetAmerica betting mobile app, sign-in, and start betting.
Browser-Based Interface of BetAmerica
Overall, the BetAmerica browser-based betting interface scores high marks. Popular bets are featured prominently on the center screen and even on the left. Additionally, the BetAmerica Super Odds are highlighted to quickly navigate towards your desired sport, bets, or statistics.
Choosing an upcoming NFL game brings up all the betting lines for that event. Moreover, the organization of BetAmerica Sportsbook ensures that filtering is intuitive. In detail, choose from 'All Markets,' 'General,' 'Halves,' or 'Quarters.' For more significant events, more filtering options are available such as a specific player's performance or prop bets.
Also, a particular highlight is quickly reaching customer service from any sporting event or page on BetAmerica Sportsbook. Two Live Chat buttons are located on each page, either on the top of the navigation in yellow or the floating dialogue button at the bottom of the page.
Payment Methods and Withdrawal Limits
Take advantage at BetAmerica of the lowest limits in terms of banking at any online sportsbook. In detail, the majority of deposit options only require a minimum of $1. PayPal and Skrill require at least a minimum deposit of $10, which is on par for other online gambling operators.
If you are requesting a withdrawal, it is only a minimum of $0.01. The $0.01 minimum is nothing short of incredible, considering other online operators sometimes require at least $50. Note that cash at the casino cage and VIP Preferred e-Check ACH option requires a $10 minimum.
Notably, payoffs over the amount of $10,000 may be paid by check at the discretion of BetAmerica. Thus, be prepared for a long wait of 14-20 business days if you have a large win.
| Withdrawal Method | Maximum Limits | Processing Time |
| --- | --- | --- |
| PayPal | $9,999 | 24 Hours |
| BetAmerica Play+ Prepaid Card | $25,000 | 24 Hours |
| VIP Preferred e-Check | $9,999 | 3-5 Business Days |
| PayWithMyBank | $9,999 | 3-5 Business Days |
| Check in Mail | $9,999 | 14-20 Business Days |
If you're looking for the highest limits in terms of withdrawing in a single transaction, sign-up for the BetAmerica Play+ Prepaid card. Additionally, there is a very low rate of decline in funding your account.
Signing up is a quick and easy process. Moreover, you do not need to wait for the physical card to arrive to fund your account. However, the physical card does take around two weeks to arrive at your mailing address. Once you receive the card, you can easily withdraw or use it anywhere that Discover cards are accepted.
With a withdrawal limit per transaction of $25,000, you do not jump through any additional hoops. However, keep in mind that BetAmerica reserves the right to send a check in the mail for any withdrawal transaction over $10,000. Thus, it is best to check in with customer service before requesting a large withdrawal.
BetAmerica Sportsbook is Legal
Playing at a legal and licensed online sportsbook gives you not only peace of mind but also secures your funds and personal information. In detail, BetAmerica uses SBTech as the technology provider for the online sportsbook. Unfortunately, in April 2020, a cyberattack on SBTech shut down not just BetAmerica but the Oregon Lottery Scoreboard.
As a result, BetAmerica signed a multi-year deal with Kambi, another leading sports betting technology provider, in Aug. 2020. While it is unknown when the switch from SBTech to Kambi will take place, rest assured that this move ensures the safety and security of customer's funds and details.
BetAmerica Casino Company Overview
Parent Company:
Churchill Downs Incorporated
Software:
SBTech
Phone:
(866) 607-7929
Email:
[email protected]
New Jersey
Pennsylvania
Indiana
New Jersey
LICENSE: NJIGP 19-002
LICENSE HOLDER: Golden Nugget Hotel & Casino
Pennsylvania
Indiana
About BetAmerica Sportsbook
One of the most famous horse races globally, the Kentucky Derby, takes place at the prestigious racetrack, the Churchhill Downs. The parent company, Churchhill Downs, Inc., owns BetAmerica and also one of the biggest and most well-known online horse racing betting operators, TwinSpires.
Looking back, BetAmerica started with just two retail sportsbooks in the state of Mississippi. As of now, BetAmerica has launched its online sportsbooks in NJ, PA, and IN. Notably, though, the online casino arm of BetAmerica is only available in NJ and PA.
Up next, BetAmerica has set its sights on Michigan due to a partnership with the Hannaville Indian Community, where a retail sportsbook is nearing completion. Certainly, BetAmerica online is jumping through regulatory hoops and licensing to launch there as well.
While BetAmerica has two retail sportsbooks in Mississippi, a legislative bill to legalize online sports betting did not pass in 2020. Yet, if Mississippi eventually legalizes online sports betting, BetAmerica is poised to launch there as well.
BetAmerica announced in Sept. 2020 that a retail sportsbook launched in Colorado at Bronco Billy's Casino. While there is no online sportsbook launched in CO yet, expect BetAmerica Sportsbook to launch there shortly as well.
While there is a high priority towards providing a fun environment, BetAmerica also provides responsible gambling tools. In the 'Responsible Gaming' section of your account, you have access to set limits to ensure you are playing within your means.
The following limits are available on a daily, weekly, or monthly basis:
Deposit Limits
Betting Limits
Time-based Limits
Remember that any limit decrease to your account is effective immediately. On the other hand, limit increases require the original time limit to expire before becoming effective.
Finally, BetAmerica offers other more restrictive tools to help you ensure playing responsibly:
Self-exclusion: designed as a more severe measure, your account remains closed for a minimum of 12 months and cannot be re-opened on request under any circumstances.
Time-out: also called a cooling-off measure, this is a self-suspension to your player account. Time-outs are a minimum of 72 hours up to 30 days where you cannot log in to your player account.
Account closure: you can also request for your account to be closed through customer support.
Other BetAmerica Products
In addition to sports betting, BetAmerica also has an online casino presence. BetAmerica's parent company, Churchill Downs, also owns Twinspires, the online horse racing betting site. BetAmerica Racing is currently being merged with Twinspires.
Pending Loyalty and Rewards Program
BetAmerica Sports is currently working on a loyalty and rewards program. While BetAmerica Horse Racing has an industry-leading rewards program already available, there is not one available yet for all sports bettors. However, there is a VIP program available for sports bettors and casino players by invitation only.
BetAmerica Sports VIP Program
The requirement to be invited to the BetAmerica VIP Program is to:
Deposit at least $5,000 within 30 days, or
Deposit at least $50,000 within a calendar year.
Gaining VIP status at BetAmerica Sports offers the following perks and benefits:
Faster withdrawals
Exclusive promotions and bonuses
Special events
Dedicated VIP customer support
Gifts, cash, and additional perks
BetAmerica Sportsbook offers a variety of methods to reach customer service. Also, social media such as Facebook, Twitter, and Instagram appear to be updated frequently. Thus, you can also reach out to them via social media.
While customer support is not 24/7, agents are available for the vast majority of the day. Live Chat is available and easily accessible from virtually every sportsbook page. While my experience with Live Chat was slow regarding the BetAmerica Casino, customer support for the sportsbook was fantastic.
Customer support was quick plus responsive and checked in during an extended period of delay. Frankly, it appears that agents are more well-versed in the sports betting side compared to the casino.
Phone: (866) 607-7929
Email: [email protected]
Live Chat: Available
FAQs: Available
Support Hours: 9 am ET – 2 am ET
The BetAmerica Sportsbook does not disappoint and offers some great features not to be missed. From early Cash Out to Live In-Play Betting, this horse racing betting phenom offers a complete sports betting package.
Moreover, there is even an online casino directly integrated into the sportsbook. Truly, the only feature missing is a loyalty and rewards program which is supposedly in the works.
BetAmerica Sportsbook Review FAQs
How do I withdraw from BetAmerica?
There are a whole host of withdrawal methods at BetAmerica Sports. From the 'Cashier,' you can access withdrawal methods available to you. Withdrawal methods such as PayPal may be only available if you have previously deposited via PayPal. Also, keep in mind that for payouts $10,000 or greater, BetAmerica reserves the right to pay out via check in the mail. Moreover, checks take around 14-20 business days to arrive.
What can I find the BetAmerica Sportsbook rules?
The BetAmerica Sportsbook rules are easy to access from the main website. From the BetAmerica Sportsbook main page, there is a menu located on the left hand side of the page. This menu contains categories from 'Popular Bets,' 'Sports' and more. In the 'Information' section, there are two separate sections with 'House Rules' and 'Betting Rules.'
Does BetAmerica have an Android or iOS mobile app?
Yes, BetAmerica has a mobile app for Android and iOS devices. Keep in mind that the online casino is directly integrated into the BetAmerica Sportsbook app for the states NJ and PA. However, the BetAmerica Racebook is a separate mobile app that needs to be downloaded separately.
Is BetAmerica legal?
Yes, BetAmerica is a legal sports betting site offering legal horse racing and online casino as well in certain states. In fact, BetAmerica is one of the safest online operators and is licensed in the following states: NJ, PA, IN and soon MI. CO could also be next as BetAmerica opened a retail sportsbook in the state as well.
Specification:
BetAmerica Sportsbook Review
Betting Features

Bet-Builder

Cash Out

In-play Betting

Licenses

IN

NJ

PA

Payment Options

Bank Transfer

MasterCard

PayNearMe

PayPal

Play+

Skrill

VIP Preferred

VISA

Sports

Baseball

Boxing

Cricket

Cycling

Darts

Golf

Ice Hockey

MLB

MMA

Motor Sports

NBA

NCAA

NFL

NHL

Soccer

Table Tennis

Tennis

UFC

BetAmerica Sportsbook Review