Visa Betting Sites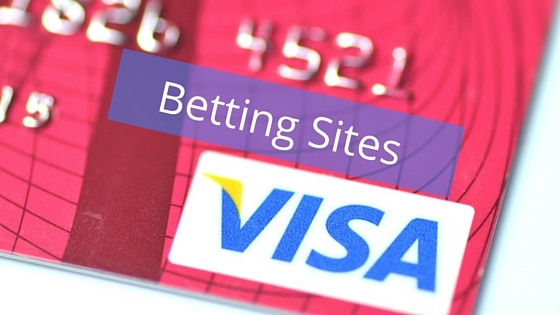 Online Betting Sites that accept Visa Cards
Online betting can be a fun and exhilarating experience when you have the financial protection you need to secure your winnings safely. In this day and age, there are many ways to make financial transactions legally over the web. However, you should understand how payment processing works and which platforms are the most reliable to use. Online betting, especially in the United States, can be seen as a legal gray area. In this article, we'll break down the truth behind financial transactions and online betting. The focus of this article will center around the highly reputable electronic finance company, Visa. You'll get a closer look at Visa's beginnings, and how it has developed into the world renowned company, it is today. As well as this valuable information, you'll also get answers to all of the most popular online betting questions regarding payment processing through Visa.
Top  Gambling Sites That Accept Visa Payments
[table "11" not found /]

Visa and Betting Sites Overview:
Best Betting Sites to accept Visa Payments (NON US)
Best Fantasy Sports sites to accept Visa Payments
Legal gaming sites
The Start of Something Big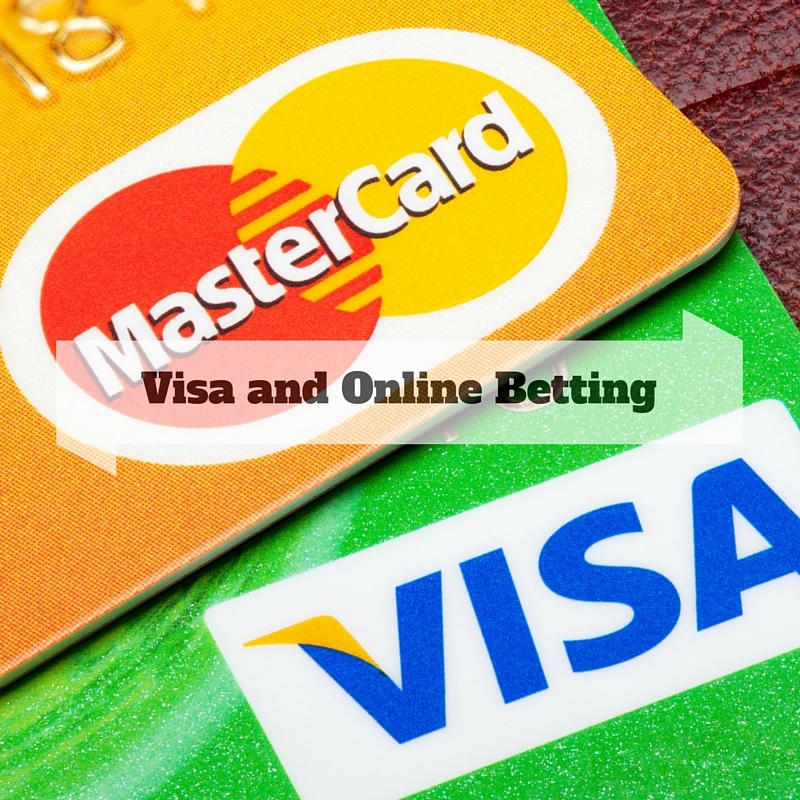 Over the last six decades, Visa has become one of the largest transaction and credit/debit services corporations around the globe. The idea behind financial services began shortly after Bank of America released an initial credit to mass amounts of Americans in 1958. At the time, many citizens still had forms of credit. However, the varying credits were spread out and created problems when it came to organizing and paying back bills each month. To find a solution, the BankAmericard was given out to over 2 million citizens in California, the state in which Bank of America originated. Initially, the plan failed with the rising of credit card fraud and delinquent card payments. The justice system and banks had never before seen the new elements of fraud and certainly did not expect over a fifth of the card holders to fail on paying back credit. Management was reestablished, and the system was redefined.
Through trial and a lot of financial error, Bank of America reigned supreme but only to berth new competition. Several banks competing against the BankAmericard joined under the name MasterCard. Although these two companies now process trillions of dollars each year worldwide, the two started off battling for California alone. Due to federal laws, banks were unable to process over state lines let alone international borders. Bank of America strategically partnered the BankAmericard program with several banks around the world, uniting under the new brand name, VISA in 1976.
Online Betting and Visa (USA)
Visa does permit financial transactions to licensed betting sites. However, the company will not over step any state or national laws prohibiting gambling. For non-United States' citizens, Visa transactions for online betting sites can be seen as the strongest form of protection for reliable payment processing. As for Americans, the rules and regulations have severely changed within the last ten years.
In 2006, online gambling in almost every form was banned from the United States as illegal acts against both state and federal laws. The United States Congress pushed forward the Unlawful Internet Gambling Enforcement Act, which not only deemed online gambling as illegal but also puts an immediate halt to credit card transactions. Visa, as a the United States based entity, had no choice but to comply with strict laws. As a result, offshore sites are still accessible to US citizens, but they are not secured through Visa and fully operate outside of the United States legal jurisdiction.
What this means to American residents is that though you may even be able to deposit money via a Visa card at an offshore site, your deposit nor your potential winnings are safe if you experience unfair play. It is safe to say that international players or United States residents can securely deposit and withdrawal using their Visa logo bank card.
Visa Payments Daily Fantasy Sports
Although you will be unable to use your Visa card successfully for playing poker or sports betting in the US, the financial services powerhouse does allow United States residents to play and transfer real money to skill gambling sites safely.
Due to the outlines of the UIGEA in 2006, games of skill are not illegal and prove to be a major partner with Visa or PayPal. Visa's financial transactions for just daily fantasy sports report to be in the billions per year, standing as DraftKings and FanDuel's number one source for payment processing.
Best Fantasy Sports Site that accept Visa Payments
Although the daily fantasy sports industry is facing controversy in a handful of states, it still is continuing business with such companies due to legal immunity if and until laws are amended. At the moment, lawmakers are questioning the legality of daily fantasy sports betting, claiming the game is centered on elements of chance. However, through breaking down the aspects which create the skill game, there is far more information leading to the conclusion that it is indeed a game of skill.
The argument for both sides can not dismiss a crucial observation that many participants in daily fantasy sports are guilty of betting before doing any actual systematic research. By just picking their favorite players and gambling on them with real cash, over 70 percent of DFS players are reporting annual losses. With companies such as DraftKings and FanDuel under the microscope, lawsuits arising from these companies are also bringing Visa and other payment processing platforms to court. At the defense, all entities are still acting and operating with legality, even if they are merely facilitating a game of sharks feeding on minnows.
Other Legal United States Skill Games
In addition to daily fantasy sports betting, Visa also processes payments for skill sites. Companies like WorldWinner and King Games offer an alternative to casino-style gaming. However, skill games require far more practice and mastery before you can actually start playing for cash. Choose from hundreds of puzzle games that not only entertain you but will keep you mentally sharp. Solitaire Rush or Bejewelled Blitz can be accessed to win real cash prizes and jackpots. Visa is proud to support a system that connects skill game enthusiasts from around the world, to enjoy the experience and potentially make some cash while having fun.
Q&A: Visa and Online Betting
How Do I Withdraw my Balance to my Visa card?
Visa does not have the license on a particular account but is rather linked to a number of banks. If your bank card has a Visa logo, the financial transaction will withdraw your balance to the respective account linked to your card. Different betting sites will have a multitude of options for withdrawing balances. If the site you are playing on is not located in the same country as you, then there were most likely be a delay before your bank account is credited.
Am I Safe Using a Visa card for Online Betting Sites?
Visa has the top encryption security in the world when it comes to keeping financial information safe. The 128-bit encryption with constant, careful monitoring makes it extremely tough for fraud or unfair play to take place. However, if you are a United States resident illegally playing on an offshore site, your online balance is never fully secure or legally pursuable if lost.
My Betting Site Does Not Show a Visa Withdrawal Option?
If the site you are playing on is located overseas, it is possible Visa has halted transactions to that site. A good rule of thumb for picking a reliable online betting site is to identify if prestigious platforms such as Visa are usable on them.
Can I Use Another Person's Account to make a Betting Site Deposit?
Credit cards should never be used or charged unless there is direct authorization of the charge by the specific card holder. Companies such as Visa or the credit card company will call and verify suspicious activity.
Does Visa Charge Me Anything to Deposit/Withdraw?
Visa will not charge a fee when using the card in the country of residence. For example, if you use your Visa logo credit card to deposit money on DraftKings or FanDuel, you will not be charged any additional fees. However, Visa DOES charge a 1 percent fee for all international or foreign transactions.
How Do I Sign Up for a Visa Card?
Visa is a financial service company that partners with the largest variety of banks in the industry. Lines of credit or debit can be achieved through personal banks or credit card companies. Visa does not have its own card, rather partnering with several different types of credit and debit companies.
Where Can I Use a Visa Card?
Visa has payment processing accessibility in countless countries across the globe. For specifics, be sure to check out Visa's list of available countries where Visa operates. Currently, Nevada, and New Jersey are the only two states in the US to offer online betting options that allow Visa deposits/withdrawals. Due to state laws in both Nevada and New Jersey, residents can still legally gamble with their Visa logo credit and debit cards.