Monkey Knife Fight Fantasy Review
| | |
| --- | --- |
| Game Variety | 8 |
| Interface | 7 |
| Payment Options | 6 |
| Customer Support | 9.5 |
UPDATE: This operator is no longer recommended. Check out Fanduel for your daily fantasy sports needs instead.
When you're tired of the traditional Daily Fantasy Sports (DFS) sites, try Monkey Knife Fight, which offers a fun, new twist. Rather than picking a full fantasy team, make as few as two selections for certain contests.
Think of Monkey Knife Fight as daily fantasy player props that are easy to play and require less research. Explore this in-depth review on Monkey Knife Fight Fantasy, including the welcome bonus, contest types, and the range of available sports.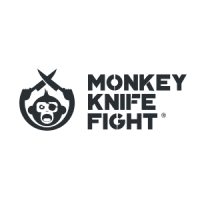 No Professionals or Sharks!
Monkey Knife Fight offers a unique and different twist compared to traditional DFS sites. Their unique player prop contests offer users a quick and easy-to-play solution to daily fantasy. Most importantly, their contests eliminate the need for algorithms and hours of research. Users have a better shot at winning and positive EV. Moreover, there is an awesome selection of contest types with a range of buy-ins from $2 to $1,000. Monkey Knife Fight caters to all levels of DFS players and is well worth trying out.
PROS
Unique and original
Great selection of contests
Variety of buy-ins
Great customer service
CONS
Strict terms to release the bonus
Low welcome bonus
Monkey Knife Fight Welcome Bonus
New Monkey Knife Fight customers take full advantage of this 100% matched deposit bonus. When signing up, use the promo code:
'PLAYINGLEGAL'
In detail, Monkey Knife Fight matches 100% of your first deposit up to a maximum bonus of $50. This bonus releases as you spend money on paid contests.
Head over to Monkey Knife Fight.
Submit all the information required to create an account.
Make a minimum deposit of $10 once your account has been created. This is where you will enter the promo code PLAYINGLEGAL.
MKF matches 100% of your first deposit, up to $50, when you enter promo code PLAYINGLEGAL.
Verify your balance is correct.
Playing daily fantasy prop games and MKF'ing win!
$10 minimum deposit REQUIRED.
Receive a 100% instant deposit match up to $50 on your first deposit with promo code PLAYINGLEGAL.
Players must be 18, 19, or 21 to play depending on the laws in your state.
Your deposit bonus will be in MKF dollars and cannot be withdrawn or transferred.
Check your eligibility here.
While Monkey Knife Fight offers a nice selection of ongoing promotions, at first glance, these are difficult to find. Notably, find ongoing promotions by navigating to MKF HQ. Once you click on the link in the main menu bar for MKF HQ, the 'Promo' button appears at the top of the landing page. 
Typically, ongoing promotions vary from NASCAR, NFL, MLB, and Golf. Also, expect promotions surrounding the Super Bowl, such as boosted payouts. 
Fantasy Sports at Monkey Knife Fight
At Monkey Knife Fight, enter contests for a variety of different sports. As expected, the big four sports (football, baseball, basketball, and hockey) are available. Additionally, DFS contests run for golf, soccer, UFC, NASCAR, and eSports. MKF offers an excellent selection of different paid and free contests, described in-depth below.
Again, the uniqueness of Monkey Knife Fight is that fantasy players do not compete against each other. Instead, play against the house to win a multiple of the entry fee. Generally speaking, contest types vary depending on the sport, but three main categories exist: 'Rapid Fire,' 'More or Less' and 'Stat Shootouts'.
Overall, I recommend beginners stick to lower buy-in contests. In this manner, you preserve your bankroll as you learn the variety of different contests at Monkey Knife Fight. 
Rapidfire: Players are matched up against each other. Typically, these players are in the same position on opposing teams—for example, Tom Brady versus Patrick Mahomes. Now, choose which QB will throw the most TDs or who throws the most passing yards.
Stat Shootout – Similar to Rapidfire, pick one of two players for your team. Now, choose your desired statistic and which player(s) will achieve the highest fantasy score during the upcoming game.
More/Less – Choose from statistics presented on whether an athlete scores more or less than the line given. Most importantly, the number of tiers determines the amount of prize money.
Definitely, there is a distinction at Monkey Knife Fight because the scoring systems are somewhat different from other DFS sites. Because you pick players to score fantasy points for certain stats, point scoring is much more limited than the more traditional DFS sites.
Only some actions or plays score points during individual games. For example, in NFL contests, points can only be scored for offensive plays. Whereas at conventional DFS sites, positive defensive plays can score points too.
On the whole, it is simple to understand the scoring system for Monkey Knife Fight fantasy NFL contests. Ultimately, you only score points based on the metric chosen. Similarly, this is how you score at other sports at MKF. 
Passing
TD = 4 points
Each yard = .04 points
Interception = -1 point
Rushing
Each yard = 0.1 points
TD = 6 points
Receptions
Any reception = 1 point
Each yard = .1 points
TD = 6 points
Other
Return TD = 6 points
2 point conversion = 2 points
Lost fumble = -2 points
Overall, choose from a variety of NBA contest types at Monkey Knife Fight. In fact, for each game, there are over 30 types of contests with varying entry fees and prize funds.
More Or Less and Rapidfire contests are available, as well as 4 Point Play, 3 Point Shootout, Scoring Champ, Glass Cleaner, and Dropping Dimes. For all those contests, NBA points are scored as detailed below.
Point = 1 point
Assist = 1.5 point
Rebound = 1.2 point
Steal = 3 point
Block = 3 point
Turnover = -1 point
Choose from Rapidfire, Putting Up Points, More Or Less, Shots On Goal, and Super Saver as a sampling of different contests available for NHL games that run throughout the season. Moreover, prizes vary from as low as 1.5x your entry fee to as high as 15x. Thus, if you stake $20 on a 15x More Or Less game (where you predict five matchups correctly), the top possible prize is $300.
Offense
Goals = 3 points 
Assists = 2 points
Shots on Goal = 1 point 
Blocked Shots = 1 point 
Shootout Goals = 1 point 
Goalies
Goal Against = -1 point
Save = 0.2 points
In MLB fantasy games at Monkey Knife Fight, both batters and pitchers score points. Batters are rewarded for base hits, home runs, and runs batted in. Pitchers earn points for swinging strikeouts (K) and regular outs while losing points for every run allowed.
Batting Points
1B = 1 pt
2B = 2 pts
3B = 3 pts
HR = 4 pts
Run = 1 pt
RBI = 1 pt
BB = 1 pt
HBP = 1pt
SB = 1pt
Pitchers
ER = -3 pts
OUT = 1 pt
K = 1 pt
Monkey Knife Fight Statistics by Sportradar
Sportradar, a Switzerland-based multinational corporation, provides statistics to Monkey Knife Fight Fantasy. Most importantly, these stats determine how many points each player earns in DFS contests.
Sportradar is the NFL, NBA, MLB, and NHL official partner. Thus, the data provided comes with a high degree of accuracy. Moreover, in states requiring an official league data requirement for settling other sports statistics, many other online gaming operators also utilize Sportradar.
Truly, the MKF HQ is a treasure trove of information and insight for both novices and veterans. Here, find out how to play the different contests available at Monkey Knife Fight. Additionally, MKF resident experts give free tips on players expected to excel in upcoming games.
Find picks, analysis, and razor-sharp opinions on the biggest NHL, NBA, NFL, MLB, and NASCAR events. Lastly, access the latest ongoing promotions at MFK HQ.
Because you aren't playing versus other players, there are no limits on how many entries Monkey Knife Fight customers use in DFS contests. Although you are entitled to enter as many contests as your heart desires, a word of caution against playing too many contests.
Ultimately, discipline is one of the keys to success in all types of online gaming, with DFS contests being no exception. Choose wisely to give yourself the best chance of making a long-term profit.
Monkey Knife Fight Mobile App
All in all, Monkey Knife Fight caters to players on mobile devices with apps available for both Android and iOS platforms. Initially, the apps were plagued with issues such as display and functionality. Thankfully, MKF updated both versions recently, which greatly enhances the user experience.
Overall, users are pleasantly surprised by the smoothness of the software and the crisp display. Extreme ease of navigation from sport to sport via the menu bar at the top of the 'New Game' page, along with almost instantaneous page loading speed, awaits MKF app users. 
Use one of the links on this page to navigate to Monkey Knife Fight on your mobile device.
Enter the promo code 'PLAYINGLEGAL' with your first deposit. 
Start playing fantasy contests instantly on your web browser.
Search to download directly from the App Store or Google Play Store.
Overall, the browser-based interface of MKF allows for more features. For example, a display of opponent scores on live events appears, which is not available on the mobile app. 
Moreover, you can peruse details of live events, with a breakdown of stats. Definitely, I recommend using the browser-based interface of Monkey Knife Fight versus the mobile app if at all possible. In this manner, you access a variety of features not available in the mobile app. 
After signing up for your new account at Monkey Knife Fight, make a real-money deposit to receive the welcome bonus. Most importantly, you need funds to play any paid contests.
Notably, Monkey Knife Fight only accepts major credit and debit cards as payment methods. Also, there are limitations on the minimum and maximum amounts on deposits. In detail, the daily deposit limits are $1,000, $5,000 weekly limit, and a monthly limit of $10,000.
There are limited options available for withdrawals, such as ACH or via a physical check in the mail. To emphasize, there are limitations on withdrawal transactions as well, displayed in the table below. 
| Payment Methods | Min/Max Limits | Payout Time |
| --- | --- | --- |
| ACH | $20/$1,000 | 3-5 Business Days |
| Physical Check | $20/$5,000 | 3-5 Business Days |
According to Monkey Knife Fight, there are plans to introduce PayPal as an accepted method for making deposits and withdrawals. Keep an eye out for updates on the MKF social pages.
Once PayPal is introduced, I would highly recommend making it your preferred payment method. It is one of the quickest, safest, and most convenient ways to fund your account. Best of all, cashing out becomes much easier too.
Is Monkey Knife Fight Legal?
AL
AK
AR
CA
CO
FL
GA
IL
IN
KS
KY
MD
MA
MI
MN
MS
NE
NH
NJ
NM
NY
NC
ND
OK
OR
RI
SD
TX
UT
VA
DC
WV
WI
WY
In fantastic news, Monkey Knife Fight is legal in the majority of states. Additionally, MKF is legal in Canada, excluding Quebec.
Moreover, Monkey Knife Fight entered into partnership agreements with several professional sports franchises in recent months, including the Miami Marlins and Miami Dolphins, boosting their reputability and brand name. 
Monkey Knife Fight Fantasy Restricted States
Arizona
Alabama
Hawaii
Idaho
Iowa
Louisiana
Montana
Nevada
Pennsylvania
Washington
Additionally, MKF can offer contests for college sports for all states they operate in except for the following states:
Arkansas
Colorado
Indiana
Maine
Maryland
Massachusetts
Mississippi
New Hampshire
New York
Vermont
Monkey Knife Fight Company Overview
Founded in 2018, Monkey Knife Fight Fantasy grew quickly, climbing the ranks as the third biggest DFS operator. Holding title as the 'Fastest Growing Daily Fantasy Sports Site,' Bally's Corporation acquired Monkey Knife Fight for $90 million in Jan. 2021. 
Monkey Knife Fight Company Review
Parent Company:
Bally's Corporation
Address:
PO Box 8401 San Jose, CA 95155
Phone:
(888) 492-0002
Email:
[email protected]
There is a high priority at Monkey Knife Fight to encourage and promote safe and responsible gaming. With no shortcuts and the availability of various tools, MKF ensures that problem gaming is discouraged. 
Here are the following responsible gaming tools at MKF:
Deposit Limits – Players can set daily, weekly, or monthly deposit limits.
Timeouts – Cool off for between 1-30 days.
Self-Exclusion – MKF allows players to self-exclude for a minimum of 30 days up to lifetime self-exclusion.
Also, there are various resources or hotlines to call for those who need additional help. A helpful resource is:
The Monkey Knife Fight brand is currently only associated with Daily Fantasy Sports. However, note that Bally's Corporation, MKF's parent company, is launching Bally's Bets in late 2021. 
MKF Dollars Rewards Loyalty
Earn MKF Dollars as you play DFS contests. Then, use the MKF dollars to enter contests. Yet, note that MKF dollars are non-transferable and cannot be withdrawn.
Also, if you fail to use awarded MKF Dollars within a month, they are forfeited. Finally, any player who opens more than one account instantly forfeits their MKF Dollars balance.
Customer support at MKF is top-notch. First, check the MKF extensive FAQ section where commonly asked questions are answered. If you have additional questions, click the 'Submit A Request' button in the top right-hand corner of the FAQ section and fill out the form. 
Finally, email, phone support, and social media channels are additional channels of support. In detail, messaging MKF on Twitter gave me an answer within 30 minutes.  
Overall, Monkey Knife Fight is a brilliant alternative for DFS players looking for a twist. A unique and original DFS provider, find a great selection of contests for a decent range of sports.
MKF offers you the opportunity of playing against the house, rather than professional DFS players. Although the prizes are not as large compared to the conventional DFS sites, Monkey Knife Fight is still well worth it. 
Monkey Knife Fight Fantasy FAQs
What states allow Monkey Knife Fight?
Once players are over 18 and reside in one of the states outlined in our legal section, they can safely and legally play DFS contests at Monkey Knife Fight. MKF is now legal in over 35 states and also in Canada (excluding Quebec).
How does Monkey Knife Fight work?
Monkey Knife Fight is quite different from other DFS sites like FanDuel and DraftKings. Instead of picking a roster, players pick athletes to perform well (or poorly) on a game's specific aspects. Points are still scored in the same manner, but only certain actions count depending on the contest type. Most importantly, DFS players are playing against MKF, and no other players are involved.
Does Monkey Knife Fight accept PayPal?
Currently, the answer is no. Monkey Knife Fight does not accept PayPal as a payment method. However, according to their website, there are plans to introduce PayPal as a viable payment method for making deposits and withdrawals. When PayPal is available at MKF, this review will be updated.
Can I play for free at Monkey Knife Fight?
No, unfortunately, only paid contests are available at Monkey Knife Fight. When you sign up using the promo code 'PLAYINGLEGAL,' receive a matched 100% of your first deposit as a welcome bonus offer. Keep in mind that there are terms associated with releasing the bonus.
Specification:
Monkey Knife Fight Fantasy Review
Licenses

AL

AK

AR

CA

CO

FL

GA

IL

IN

KS

KY

MD

MA

MI

MN

MS

NE

NH

NJ

NM

NY

NC

ND

OK

OR

RI

SD

TX

UT

VA

DC

WV

WI

WY

Payment Options

Bank Transfer