Arizona Online Gambling | Is Gambling Legal in Arizona?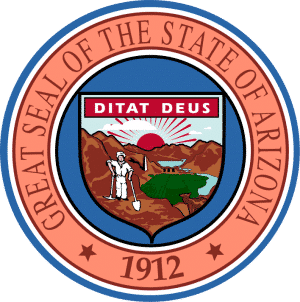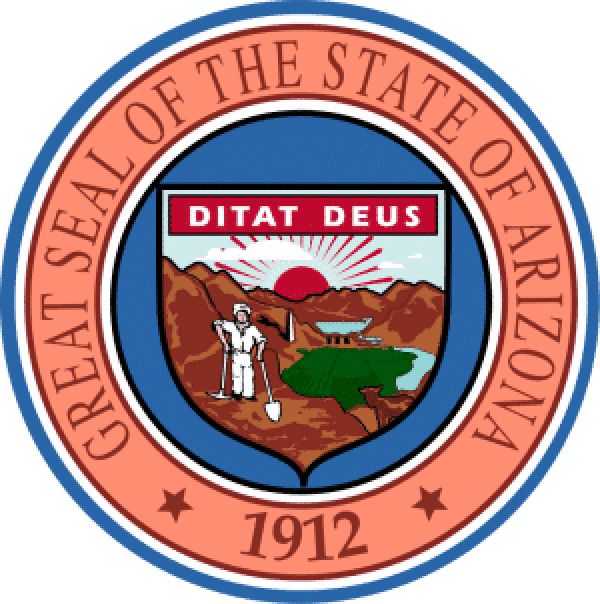 Arizona Rules on Gambling
Introduction
Arizona is a unique state when evaluated in the context of the gambling opportunities it provides for its residents. Neither does the state government have the most rigid views on gambling nor does it accept any applications for casino licenses. Whereas this leaves the ordinary gamer perplexed, it also warrants a detailed guide into the legal and regulated gambling opportunities in the state. This is what we focus on here.
The accepted, licensed, and legal forms of gambling in Arizona fall into three broad categories:
Tribal casinos
State lottery
Horse and dog racing (they should not be on the same day)
There are 15 tribes running 22 casinos spread over 20 million acres of land, which constitutes 27% of the state. In fact, Arizona has more tribal land than any other state. Revenue from such casinos is set aside for the tribal government and charitable causes.
The state lottery is a member of the Multi-State Lottery Association. Players can access seven games namely: Powerball, Mega Millions, Fantasy 5, Pick 3 Weekly winnings, 2by2, and The Pick.
Betting on horse and dog racing is restricted to tracks provided they are not held on the same day.
History of Gambling in Arizona
When Congress allowed tribes to regulate gambling and casino gaming bypassing the 'Indian Gaming Regulatory Act' in 1988, Arizona's gambling history forked into a new direction. By 1993 (after 5 years of intense legal discussions and threats), 'compacts' were signed, which were later extended to 21 out of the 22 tribes in Arizona, in 2003. These 'compacts' continue to allow tribal casinos to operate in glory and aplomb, converting Arizona into a decent land-based gambling getaway.
Live Gambling
With 15 poker rooms in the state, Arizona offers a plateful of live poker gaming for enthusiasts. All poker rooms are located in the central or southern parts and are on tribal land. Casinos here offer a wide variety of games ranging from video poker and table games.
Most major poker rooms are located near Phoenix or Tucson; these are also the most populous places within the state. In Phoenix, Casino Arizona at Talking Stick is the largest poker room in Arizona with 50 tables and a daily tournament; furthermore, this poker room hosts the annual Arizona State Poker Championship. Gila River Casino Vee Quiva is a 30 table poker room that offers No-Limit Texas Hold'em with a $500 cap and four tournaments every week.
Tucson area has a smaller poker presence than Phoenix, it has two significant poker rooms, The Desert Diamond which is a 19 table poker room specializing in No Limit and Spread Limit Texas Hold'em, and Casino Del Sol which offers 13 tables with two daily tournaments.
The bet limit in Arizona is $500, this includes games advertised as having no limit, however, weekend games at big casinos like Casino Arizona see this limit hit a lot of times.
Online Gambling Arizona
Though the anti-gambling statutes of Arizona state laws hardly leave anything to the imagination in terms of declaring anything 'exclusively exempted' from the scope of the laws as illegal, there's nothing that specifically points out 'online gambling' as illegal. However, Arizona does not license or legalize any sort of online gambling setups operating from within the territories of the state. Organized and underground online gambling rings have been busted by the authorities in the past, and arrests have been often reported in the press.
At the same time, however, it's noteworthy that the state government has never gone after gamers indulging in online gambling from inside the state borders. Of course, this opens up the option of casino gaming with any licensed and legalized online gambling and poker room operators from any other state in the US. However, this also means that you will not have any legal support mechanism to fall back upon if you face any payment and deposit challenges with the online casino you choose.
Online Poker
Along similar lines, Arizona residents will not find any legal online poker rooms operating from the state, although they can still access licensed poker rooms from other US states. Also, because most tribal casinos have never offered (and are not even likely to offer) online poker opportunities, the poker lovers in the state have to live with the land-based poker gaming offered at the Indian tribal casinos.
With the federal court's verdict on NY vs. DiCristina in 2012 acknowledging poker as a skill-based game, and with nonprofit organizations such as The Poker Revolution (TPR) keenly attempting to register a cash prize poker tournament with the Attorney General's office in Arizona, the future could see the state allowing regulated online poker gaming activity.
Sports Betting, Race Tracks, and the State Lottery
In Arizona, you can indulge in horse and harness racing betting on track, though off-track betting remains prohibited. Dog race betting is allowed, though not if a daytime dog race and a daytime horse race take place on the same day in the county. Also, Arizona residents have a completely legal state lottery to enjoy. Lottery includes draws and instant games, along with participation in inter-state draws such as Mega Millions.
Fantasy Sports in Arizona
Arizona is among the few states that have not yet opened up to fantasy sports, and continues to denounce the same as a game of chance. Fantasy Sports games in Arizona are deemed illegal if the host charges a participation fee, or if the entire proceeds of the collection don't get redistributed among participants. This keeps respectable fantasy sports providers like ESPN off Arizona's gaming circuit.
The alternative, then, for fantasy sports gamers is to seek licensed providers from other states or to hunt down Arizona based fantasy sports leagues that operate purely for entertainment.
Social Gambling        
Arizona has a clear take on social gambling activities. Players can enjoy their game of poker against each other, in a setting where nobody apart from the participating players has anything to gain from the gambling. Whereas this completely legalizes social betting and poker gaming among friends and acquaintances, it also means that the organizer can't charge any participation fees.
Plus, indirect revenue schemes such as cover charges, minimum purchase limits, the fixed percentage from the pot going to the organizer, and compulsory purchase of snacks and liquor, are deemed illegal in Arizona. If you are the man-in-charge for organizing those weekend poker nights for your group of friends and neighbors, ensure that you don't associate any personal benefit with this activity, and you should be fine with the law.
Playing on sites like King.com should not be a problem in Arizona.
Charitable Gambling
Despite the rather harsh stance adopted by Arizona against all forms of commercialized gambling, it's heartening to note that discretion and consideration have been exercised while deciding upon the fate of charitable gambling organizations.
Depending primarily on donations, charitable organizations often organize poker gaming tournaments to help citizens socialize and contribute to the charitable cause in the process. In many cases, the organizer of the poker tournament might not be the same as the charitable organization that's conceptualized the tournament and that will use the proceeds from the tournament for charitable causes.
This opens up several exciting, and more importantly, completely licensed and legal, gateways for people in Arizona to enjoy the thrill of gambling, albeit not for personal gains. Texas Hold Em poker tournaments, Monte Carlo Nights, 50-50 Raffles, Poker Runs – these are some of the common gambling tournaments organized by charitable organizations. If you find yourself doubting the legality of a charitable organization's gambling event, use the following checkpoints to affirm this and to satisfy your reluctance:
The non-profit organization can't make it mandatory for participants to donate a specified amount to enjoy the poker or any other gambling event. This, in fact, creates the theoretical possibility of enjoying free poker gaming for Arizona residents, although accepted social etiquettes advise against leveraging charitable gambling tournaments for free entertainment.
Buy-ins and re-buys are not allowed in the game.
The participant's wagering abilities should not be influenced in any way by the amount he/she donates; so, additional wagers can' be obtained by 'donating' higher amounts.
Poker Tournaments Organized by Liquor Establishments
Here's something particularly interesting: whereas common sense and intuition would suggest that the combination of liquor and poker would certainly attract the ire of Arizona, the facts are somewhat different. Of course, liquor licensees can't, in any way, offer commercial poker tournaments where the establishment stands to gain any monetary benefit directly attributed to the gaming activity. However, liquor licensees can seek the services of private gaming companies to rent out poker gaming equipment and machines, which can then be leveraged as an incentive to attract more customers. The key points to remember, though, are:
No cover charges, buy-ins, compulsory minimum purchases, etc. can be imposed on the participants.
Participants can't play with cash, nor can they receive cash returns for their winnings. Instead, the liquor licensee can reward winners with non-monetary prizes.
So don't be skeptical when you find that glitzy free poker tournament offer from the licensed bars and pubs of the state, just remember to check that they stick to the rules detailed above, and you should be fine. In fact, exemption from the strict anti-gambling state laws for such establishments is defined as a 'statutory exemption for amusement gambling', which also accommodates certain other games of chance, intellectual contests, gaming devices, athletic events, and games of skill.
Conclusion
Arizona is a marvelous state to be in if you enjoy land-based gambling, with several tribal land casinos offering hundreds of top-class casino games, including slots and poker tournaments. However, because there are no licensed Arizona registered online casinos, and because tribal casinos are not keen on offering their casino games online, the virtual gambling scene in Arizona is not exactly promising.
In light of all the facts, it's advisable for residents of Arizona to stick to licensed gambling in the form of all the legalized land-based casinos and poker tournaments at tribal casinos, nonprofit charitable poker tournaments, amusement gambling events, and so forth.