Arkansas Online Gambling | Is Online Gambling Legal in Arkansas?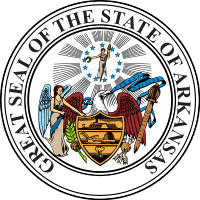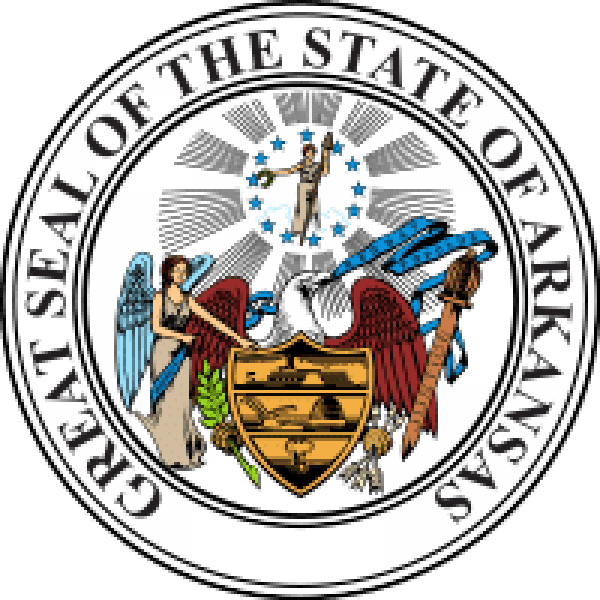 Legal Online Gambling In Arkansas
This state leans toward the more restrictive side when it comes to Arkansas gambling. The state's land-based industry is full of betting establishments that offer slot machine casino games. Within the Natural State, there are some 2,650 video slot game terminals and only a handful of live table games. The majority of poker play, as well as other popular games like blackjack and roulette, are typically only found via a slot machine terminal.
The two major gambling enterprises are horse and greyhound racing tracks. Both hold licensing from the Arkansas Gaming Commission, which regulates all of the legal gambling for the Natural State. With still has a substantial amount of tax revenue being generated from the somewhat small gambling industry in Arkansas, the state still benefits immensely which explains why Arkansas permits any gambling at all.
The legislature on gambling dates back a while, with new amendments still holding true to the mostly anti-gambling stance on the matter. Hopefully, Arkansas lawmakers will soon propose a possible expansion of the state's gaming industry to reach the Internet. Online gambling regulation would be a challenge for the state, but it would also continue to finance essential state government priorities such as reduced education tuition for residents. For now, residents of Arkansas may still gamble through a couple of legal online options.
What Types of Gambling is Legal in Arkansas?
Although the people of Arkansas will not find anything close to casino games over an online platform, they still are able to enjoy gambling from home in two ways. Due to the state focusing most of its gambling industry on horse and greyhound racing, many Arkansas residents are racing enthusiasts looking for gambling action. All residents can place real money wagers over the web through a few select platforms that state authorizes for operation. Sports bettors can watch any race and make an online bet that is equivalent to placing an in-person wager at the track.
Additionally, the state also legally permits online fantasy sports betting. The popular traditional sports betting alternative is just as exciting and with far better odds to win.
Participating in Offshore Gambling Websites
Even though offshore gambling sites offer service availability to US citizens, does not make them a safe investment. The reason being, most overseas sites operate in countries that don't have nearly the same amount of gambling regulations in comparison to the United States. Without being held responsible and accountable for fair play, offshore sites are unreliable and dangerous for wagering.
The state of Arkansas considers gambling on overseas sites a criminal offense. The Arkansas State Statute defines gambling in its criminal code, "(a) It is unlawful for any person to bet any money or other valuable thing or any representative of anything that is esteemed of value on any game prohibited by § 5-66-104. (b) Upon conviction, a person who violates this section is guilty of a violation and shall be fined in any sum not exceeding one hundred dollars ($ 100) nor less than fifty dollars ($ 50.00)." The vague state law overlaps to cover all offshore sites. Although the penalty is not extensive, it is never smart to risk playing on illicit sites for both legal or reliability reasons.
Online Poker
Online poker is completely illegal in the Natural State, with very little live poker to be found in land-based gambling establishments either. On top of the substantial restrictions on the popular casino table game, the current maximum bet that residents can make is $25.
The legislature for the state does not seem to be changing anytime in the near future. However, with very little poker options in the Natural State, many residents seek poker action illegally on illicit online poker sites. With millions of dollars being spent on oversea sites, perhaps the state will propose a third party operator to bring poker to the web for residents to safely gamble without breaking the law.
Online Sports Betting
Online sports betting is highly illegal in the state of Arkansas. The state follows the federal law when it comes to the traditional gambling method. Both federal acts include the Wire Act of 1961 and the Unlawful Internet Gambling Enforcement Act outlaw the infamous sports gambling game. As well as restricting the Internet option of the method, the state's land-based gaming establishments do not host any sports betting parlors. Residents should understand that placing a bet through an underground bookie or a foreign site. Those who are thinking of even hosting or participating in an illegal bookmaking operation should think again.
The Arkansas State Law cracks down on illicit operators and managers. Offenders can land themselves with a class D felony that is subject to six years and prison and up to $10,000 in fines. Residents should try their hand at a legal gambling option such as horse and greyhound racing. Live or streamed races are some of the most exhilarating sports action. Sports enthusiasts can also play online fantasy sports for the thrill they desire.
Online Horse and Greyhound Racing
Although the state of Arkansas does not offer as many gambling options as most residents would like, the horse and greyhound racing industry is active in the Natural State. The state only has two live race tracks but also has several off-track betting facilities for live simulcast racing. On top of a solid land-based aspect of the sport, the state also permits online wagering through a few select racing platforms. These sites offer every race everywhere in the US as well as several international races. Not only can residents choose to gamble at home, but they can also do so safely and with 100 percent legality.
Online Fantasy Sports Betting
Online fantasy sports betting is the new hit gambling method that has taken over the sports betting world. Unlike traditional sports betting where sports fans cross their fingers and root for their favorite team, online fantasy sports are far more focused on skill factors that play into the game. In 2006, when the Unlawful Internet Gambling Enforcement Act took effect, the US Congress decided to exempt the popular fantasy sports betting method due to being a game of skill.
The many variables that impact the game include coaching strategies, week to week matchups, team chemistry, and a plethora of statistics that bring sports knowledge to an entirely new level. Although the game does take some time and effort, online fantasy sports betting now has over 57 million participants enjoying the fun and fast-paced gameplay. All sites that host online fantasy sports betting hold proper licensing to operate in nearly every state with a handful of restrictive exemptions. Players can rest assured that online fantasy sports betting is both safe and reliable payment processing and fair gambling regulations.
Conclusion
Arkansas is still far from expanding its online gambling options, but residents and especially sports fans undoubtedly enjoy the couple of legal options the state has to offer. Traveling to a land-based establishment or trying your hand at the legal alternatives beats breaking the law. Stay away from offshore sites to ensure a safe gambling experience. Remember your limits and seek help if you have a gambling problem. Have fun and good luck!