Georgia Online Gambling | Is Gambling Legal in Georgia?
Georgia is currently one of the most restrictive states in the Union when it comes to Georgia gambling laws. The Peach State has had a long history of being an anti-gambling advocate, not allowing any construction of gaming establishments within state borders. On this page we'll provide you with a summary of the currently gambling laws in Georgia and the best legal betting sites (if any) that are available.
Gambling & Georgia — Looking Bleak, But Could Improve!
Georgia is absolutely, without a doubt, completely against gambling. Without a single brick and mortar casino in the state, residents are flocking in the masses to neighboring states for gambling thrills. There are no present bills in the Georgia State Senate that are pushing for gambling reform. 
However, the state watches millions of tax payer's dollars being emptied into other state's gambling industries. With that being said, it would be in Georgia's best interest to further expand the few gambling options it has to offer.
 Perhaps in the future, a proper proposal that would regulate gambling options could help the state's economy. After all, many states are reaping the financial benefits of a healthy gambling industry, allotting millions to helpful causes like education and state transit. In the meantime, residents of the Peach State can still gamble comfortably online through a couple different options.
Is Online Fantasy Sports Betting Legal In Georgia?
Online fantasy sports betting has made its way to Georgia as well as almost every other state in the Union. The trending sports gambling alternative is seen as a game of skill on a federal level thanks to a 2006 US Congressional decision. The ruling took place shortly before the famous Unlawful Internet Gambling Enforcement Act shut down almost every form of gambling over the web. However, online fantasy sports betting was exempt from the list due to a majority of factors that impact the game.
Congress took into consideration variables such as statistics and strategy that separates the form of gambling from most typical games of chance. Participants managing fantasy sports teams have to account for player types, coaching strategies, match-ups, team chemistry, and many other game-changing factors.
With the amount of time and effort it takes to properly manage a team, the game is far more skill oriented than chance. Though it does take a considerable amount of knowledge and commitment, that is not stopping over 57 million participants playing the popular game. Also, all sites that hold proper licensing pay out winnings fast and in full.
Popular fantasy sports betting websites legal to play:
DraftKings is legal in Georgia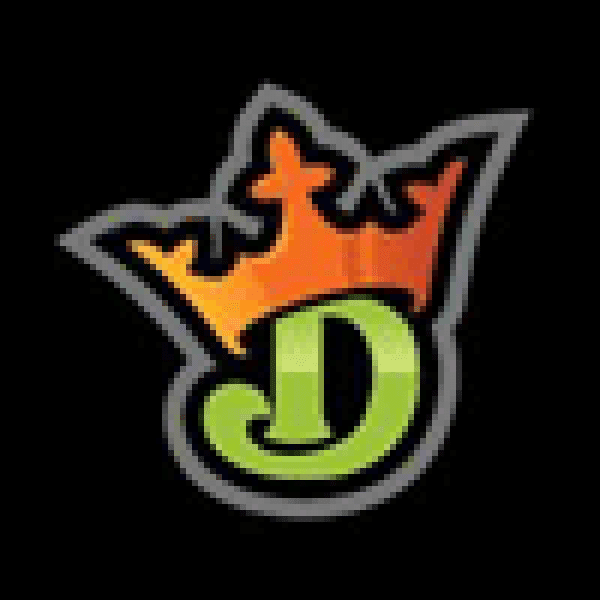 DraftKings is a powerhouse site leading the online fantasy sports betting industry. Based out of Boston, Massachusetts, the site has grown exponentially over the past few years and continues to thrive. Members can access all new player performance updates that will help select the best teams for upcoming drafts. Join DraftKings or refer a friend and receive bonuses on your first deposit. Learn more by reading the DraftKings Review!
What Type of Gambling is Legal in Georgia?
Although the state of Georgia has a nonexistent land-based gambling industry, federal laws permit residents to gamble legally over the Internet.
Georgians can try their hand at online fantasy sports betting. The popular sports gambling alternative proves to have better odds than traditional sports betting and with all the same thrill and excitement.
As well as the sports skill game, the state also allows all other forms of skill games such as the interactive puzzle games.
Well-known games like Bejeweled Blitz and Scrabble Blocks are accessible over certain online platforms that hold proper state and US licensing. These forms of gambling are completely safe and are 100 percent legal in the state of Georgia.
Can You Play Overseas Casino In Georgia?
Offshore gambling sites often try to deceive US citizens, stating offshore enterprises are legal and reliable gambling options. However, these claims are completely false. Offshore sites are never a safe choice when it comes to gambling. Not only do these sites operate outside of US borders, but the United States does not legally hold these site accountable for fair play or payouts.
Offshore sites typically operate in countries that have hardly any gambling regulations. You cannot be sure that you will walk away with any winnings or if they will be paid out on time. On top of offshore sites being unreliable to play, it is also completely illegal to play on them in the state of Georgia.
The state law defines illegal gambling, 
"(1) "Bet" means an agreement that, dependent upon chance even though accompanied by some skill, one stands to win or lose something of value. 
A bet does not include: (A) Contracts of indemnity or guaranty or life, health, property, or accident insurance; or (B) An offer of a prize, award, or compensation to the actual contestants in any bona fide contest for the determination of skill, speed, strength, or endurance or to the owners of animals, vehicles, watercraft, or aircraft entered in such contest." Although online play is not specified in the law, any gambling enterprise that lacks proper authorization is a misdemeanor crime in Georgia. Unless you want to spend up to a year in prison and a $1000 fine, stay away from offshore sites.
How About Online Poker in Georgia?
Online poker is not legal in Georgia, and it does not seem the state will legalize the popular table game anytime soon. At the moment, the state does not even permit land-based forms of poker. That being said, it will take a long while in the legal process before any progress can be made toward expansion.
The state makes it very clear to residents that even private games of poker are unacceptable. Georgia law enforcement has made several SWAT raids on underground poker rooms. With many residents choosing to play on illegal sites or traveling to other states for poker action, Georgia should rethink its gambling industry sooner rather later.
Online Sports Betting – Is It Legal?
The Peach State is also very strict in laws toward traditional forms of sports betting. Georgia follows federal laws that in place to ban sports betting. The Federal Wire Act of 1961 specifically outlaws any form of the typical team vs. team sports gambling method. In addition, the Unlawful Internet Gambling Enforcement Act of 2006 makes it even harder for offshore sportsbooks and underground bookies to start up illicit gambling enterprises.
Participating in illegal sports betting is still a misdemeanor in Georgia. However, operators of illicit gambling establishments are subject to a felony offense in the Peach State. Any person to reap benefits of an illegal gambling enterprise can face up to five years in prison and $20,000 in fines.
It is always safest to gamble within the confines of state laws. Georgia does permit residents to legally gamble through online fantasy sports. The sports betting alternative is clearly a better choice for sports fans to wager real money safely and with more control over the outcome of the game.
Online Horse and Greyhound Racing
Georgia does not have a horse and greyhound racing industry at the moment. Although the state does not plan on opening any racetracks, the future possibility of allowing online pari-mutuel bets has a higher chance of making its way into the Peach State.
Many bettors around the US can watch their favorite horse and greyhound races as well as place real wagers over a select number of US sites. These sites hold contracts with every racetrack in the US as well as many other popular tracks around the globe. Hopefully, Georgia can get on board by Georgian lawmakers outlining a new bill proposing online pari-mutuel betting, and that residents will vote to change the current legality of the sport.
Online Casinos – Are Table Games Legal in Georgia?
Georgia does not have any current online casinos available to play. The state will probably license a brick and mortar establishment far before allowing casino-style games to be wagered on over the Internet. 
Georgia is still struggling to allow for the online sale of lottery tickets, so it is safe to say there are several legal hurdles to get past before residents can gamble with casino games online. However, Georgians can still try online skill games through platforms like King and WorldWinner. These sites operate within the US and under federal gambling regulations to ensure a safe gambling experience.
Online casino alternatives in Georgia:
WorldWinner
WorldWinner is one of the only sites that can legally host online skill games for US citizens. The site holds licensing under the famous Games Show Network (GSN). Members can sign up for free as well as try any game for free before playing for real money. Choose from games like Wheel of Fortune or Solitaire Rush, all which have real cash prizes and jackpots.
Conclusion
Though Georgia is seen as a very restrictive gambling state, there are still a couple of fun and safe ways to gamble without breaking the law. Instead of commuting to a neighboring state's facilities, residents should give online fantasy sports betting as well as online skill games a legitimate shot. Both are great and exciting ways to seek gambling action. Remember your limits and to enjoy the experience. Have fun and good luck!
Yes. In fact, fantasy sports is the only legal way to 'gamble' in Georgia. This is because DFS is seen as a skill game and not a game of luck.
That we cannot say, but we'll be honest, it'll take a while. Georgia is one of the most hostile states when it comes to gambling in general. Personally, we suggest sticking with US daily fantasy sports.