Kansas Online Gambling | Is Gambling Legal in Kansas?
What Types of Gambling is Legal in Kansas?
Although residents will not find any legal casino-style gambling like slots or poker online, they are still able to try their hand in three various gambling methods. First, residents can enjoy horse and greyhound racing online where they can watch and wager on any race through a few select online platforms.
Sports fans can also join the new sports gambling alternative known as online fantasy sports betting. The trend that is sweeping across the country now has over 57 million members playing in a legal online fantasy sports league.
Lastly, folks from the Sunflower State can legally gamble on skill games over online platforms. All three options support that residents do not have to break the law to have an exciting gambling experience online.
Participating in Offshore Gambling Websites
Although it may seem like a good idea to play on an overseas gambling site, you should know that they are both unreliable and unsafe. Foreign gambling companies claim that US citizens can legally play on their sites. However, these sites do not operate on US soil or within US jurisdiction. Ultimately, participants can never be sure they will receive fair play or that they will walk away with their winnings.
A majority of offshore sites operate in countries that have little to no gambling regulations, making them an unintelligent investment. On top of this, the state of Kansas considers all sites that do not have state authorization an illegal enterprise and a crime to play. Any participants acting as a "player" in an illicit gambling business is subject to a Class A misdemeanor that is punishable by a fine of $1000 and up to six months in prison. It is always best to steer clear of offshore sites, rather trying any of the legal online alternatives.
Online Poker 
Poker is currently illegal to play online, and the state does not authorize any online poker sites. Any sites that are presently advertising over the web do not hold the proper licensing to operate and are therefore an illegal site. The popular table game can be found at any of the land-based establishments within Kansas. However, it may be some time before poker legally makes its way onto the Internet. The state explicitly defines the game of poker as having all significant parts of a game of chance. The state would not only need to propose an ideal way to regulate the online poker market, but it would also need to amend state statutes to deem online poker as a legal gambling method.
Online Sports Betting
The Sunflower State holds true to the federal law outlawing all forms of traditional sports betting methods. The state does not permit, license, or authorize any land-based or Internet-based sportsbooks. The state law includes offshore sportsbooks. Residents can be sure that placing a wager with an underground bookie or foreign site is completely unsafe. The state also cracks down on anyone trying to operate an illicit enterprise.
If you want to attempt to start an illegal online sportsbook underground gambling establishment, you are subject to Kansas State Law level eight felony. A level eight felony results in serving 15 months in prison. It is always smarter to gamble within the confines of state and federal law. Sports betting enthusiasts in Kansas can still seek the sports gambling excitement through online horse and greyhound racing. Residents should also try online fantasy sports betting, with the ability to bet on popular Kansas teams like the Chiefs, Royals, and Jayhawks. The exhilarating alternative proves to be just as entertaining and with better odds to win.
Online Horse and Greyhound Racing
Kansas has a long history when it comes to horse and greyhound racing industry. However, in terms of land-based establishments, the state shut down the last active horse and greyhound racetrack seven years ago according to the Kansas State Racing and Gaming Commission. Resident can still get horse and greyhound racing action online through a few sites that hold proper state licensing.
The sites have contracts with every racetrack in the country as well as other popular tracks around the globe. Technology allows sports enthusiasts to stream live races and make real wagers anywhere. The state is considering reopening a live track, but the online betting option seems to suffice as an excellent alternative.
All sites operate in the United States and, therefore, are held under strict US gambling regulations. Such laws serve the purpose of ensuring bettors a fair game and fast winning payouts.
Safe and legal horse and greyhound betting site:
TwinSpires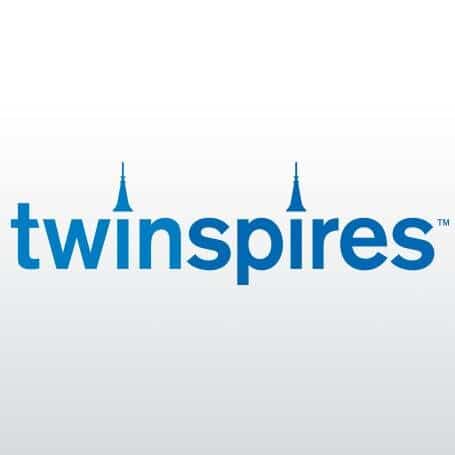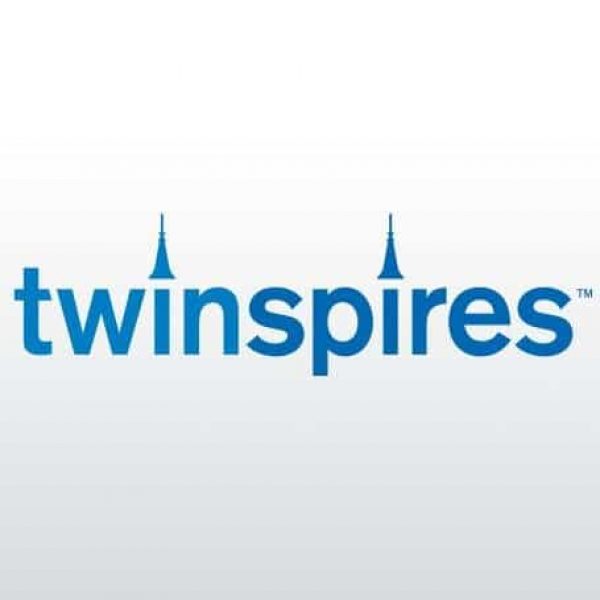 TwinSpires is another solid horse and greyhound racing site that proves to give a great overall racing experience to its members. Get all the latest updates on any upcoming horse and greyhound event. Members of all experience levels can benefit from insider information and handicap tips. When you become a new member, you can receive outstanding bonuses.
Online Fantasy Sports Betting
The state of Kansas sees online fantasy sports betting as a 100 percent legal gambling option. The new and exciting trend is seen as a game of skill on a federal level thanks to a 2006 United States Congressional ruling on the popular sports gambling alternative. Almost every state in the Union allows citizens to partake in a fantasy sports league.
The reason the game was exempt from the Unlawful Internet Gambling Enforcement Act is because it requires a significant amount of knowledge and understanding on numerous variables. Participants have to know the past and present stats on each player, coaching strategies for upcoming games, player on player match-ups, home field advantage, and much more to get ahead. The best part is that all sites that carry federal licenses for operation are based in the US, upholding the regulations that keep American gamblers feeling safe.
Here are some of the best online options for reliable fantasy sports betting:
DraftDay
DraftDay is another excellent site for the online fantasy sports betting industry. Like FanDuel, DraftDay also focuses around daily and weekly fantasy leagues. DraftDay also offers an interactive feature that allows members to raise the salary cap to bring better players together all on one team. New DraftDay members will receive a matching sign-up bonus. Learn more by reading the DraftDay Review!
Online Casinos
The Sunflower State does not currently license any online operators for casino-style gaming. Residents will have to travel to a land-based establishment for games like blackjack, poker, and slot machines. The state does, however, permit residents to make real cash wagers on games of skill. There are several different online skill game types with fun games to choose from like Candy Crush Saga and Wheel of Fortune, all with the ability to win real cash prizes and jackpots.
Conclusion
Kansas is far less restrictive towards online gambling than most other states in the Union. The Sunflower State authorizes all federally legal gambling methods for residents to choose to play. Residents should beware of unsafe offshore sites and other forms of illegal gambling. Remember your limits and to enjoy the experience. Have fun and good luck!