Maine Online Gambling | Is Gambling Legal in Maine?
Legal Online Gambling In Maine
Maine is neither restrictive nor loose when it comes to its gambling laws. The state does not have a large history with the industry but has been making headway toward expanding its gambling options. The smaller population of Maine explains why the state only has two brick and mortar casinos within its borders. The first was built in 2005, containing only slot machines. The Hollywood Casino and the Oxford Casino emerged in 2012 after the state finally legalized land-based casino table games.
Although there are fewer residents in Maine than its bordering neighbor states, the Pine Tree State is still home to over 1.3 million residents. The two land-based gambling establishments continue to bring in a significant amount of tax revenue. With that in mind, Maryland lawmakers could introduce the proposal for online gambling operators in the near future. The state still does permit a few federally legal online gambling options.
$5 free with FanDuel Maine
All Maine residents can claim $5 free by simply signing up to FanDuel.
What Types of Gambling is Legal in Maine?
Residents of Maine do not have to commute to a brick and mortar casino if they wish to gamble. The state of Maine allows residents to place pari-mutuel wagers online through a series of horse and greyhound racing sites. These sites have the proper licensing and hold contracts with all US tracks to make betting simple and fun.
Sports enthusiasts can also try their hand at online fantasy sports betting. The new and exciting alternative to traditional sports betting proves to be just as exciting and with better odds to win.
Lastly, the state permits all games of skill as a legal online gambling option. Interactive puzzle games such as Wheel of Fortune and Scrabble Blocks are available to play for real money.
These legal online gambling sites operate in the US and hold proper licensing on both a state and federal level making them completely safe.
Participating in Offshore Gambling Websites
It is illegal to play on offshore sites in the state of Maine. State Statute 952 defines a general term of gambling. "A person engages in gambling if he stakes or risks something of value upon the outcome of a contest of chance or a future contingent event not under his control or influence, upon an agreement or understanding that he or someone else will receive something of value in the event of a certain outcome."
Though offshore sites are available to US citizens to play, they are not safe or reliable enterprises. Foreign sites operate outside US soil and operate in countries with little to no gambling regulations.
Because offshore sites operate outside of US legal jurisdiction, they cannot be held accountable to ensure fair play. Residents should beware that foreign sites can never guarantee your winnings.
The state of Maine recognizes playing on a foreign site as a Class D crime that is subject to up to $2000 in fines and one year in prison. If you are thinking of operating an illegal gambling enterprise, think again. The state of Maine labels operation of an illegal gaming business as a Class B crime that will land you ten years and prison and $20,000 in fines.
Online Poker
Online poker is presently illegal in the state of Maine. However, the state recently approved the popular table game for land-based establishments, which only two facilities hold.
There are no current bill proposals for regulations of online poker, but with the state just now beginning to progress in the industry, the option cannot be ruled out.
If the legalization of online poker occurs, an online operator would be subject to a hefty licensing fee as well as a significant amount of tax revenue. Another possibility would be to allow the residents of Maine to partake in online poker rooms from the state of New Jersey. Although the interstate contract does not seem imminent, it is an idea for the future of Maine gambling expansion.
Online Sports Betting
Maine, like its other fellow states in the Union, does not permit, authorize, or license traditional sports betting. The Pine Tree State upholds the federal law on the matter, staying true to both the Federal Wire Act of 1961 and the Unlawful Internet Gambling Enforcement Act of 2006. Both laws prohibit any form of traditional sports betting. These laws specifically include offshore sportsbooks and underground bookmaking.
Residents should know that any bookies or offshore sportsbooks are unsafe and unreliable to play. If sports fans are looking for a safe way to bet on their favorite sports, they can legally do so through horse and greyhound racing with pari-mutuel wagers. Bettors can also get some gambling action through online fantasy sports betting, which proves to be just as exhilarating, and has better odds to win.
Online Horse and Greyhound Racing
The state of Maine has six gambling enterprises related to horse and greyhound racing. However, the state permits residents to make pari-mutuel bets online from their own homes as well.
Each wager placed through a currently licensed betting site is equivalent to a live bet at the track. Nowadays, technology allows for horse and greyhound racing enthusiasts to watch their favorite races anywhere.
Live stream any race or event from any device with an internet connection and place wagers at home or on the go. All sites that operate within the US are subject to powerful gambling regulations, so you know you can trust investing in them. Not only are you guaranteed fair play, but you also will not have to worry about payouts or payment processing.
Safe and legal horse and greyhound betting sites:
Twinspires

Twinspires is one of the best sites in the horse and greyhound racing industry that gives users overall a great experience. The site is known for its round the clock updates to keep members on top of all of the latest horse and greyhound racing news. TwinSpires gives tips and handicap advice for members of all expertise levels. Join now for a new member bonus.
TVG

TVG is the leading horse and greyhound racing site in the nation. On top of having one of the largest online presence in the industry, TVG also serves the horse and racing community through its Television Network that broadcasts racing events in over 33 million homes across the US. Members can watch and bet at home or on the go through TVG's new mobile app. Sign up with TVG to receive a new member bonus.
Online Fantasy Sports Betting
The new sports gambling trend of online fantasy sports betting is spreading across the nation like wildfire. According to the Fantasy Sports Trade Association, the new trending gambling option has over 57 million participants partaking in one fantasy sports league or another.
Due to a United States Congressional decision to federally legalize the sports gambling alternative, fantasy sports betting is seen as a game of skill rather than chance. Unlike traditional sports betting methods where people put trust in bookies and their favorite teams, fantasy sports betting contains more sophisticated game theory.
Fantasy members managing a team need knowledge in a variety of game factors. Participants have to take into consideration variables such as past and present statistics, coaching strategies, player types, defenses, hot and cold streaks, and many more.
The hit gambling method is completely legal and safe in the Pine Tree State, with all US online fantasy sports betting operators holding proper licensing and regulation.
Best online options for reliable fantasy sports betting:
FanDuel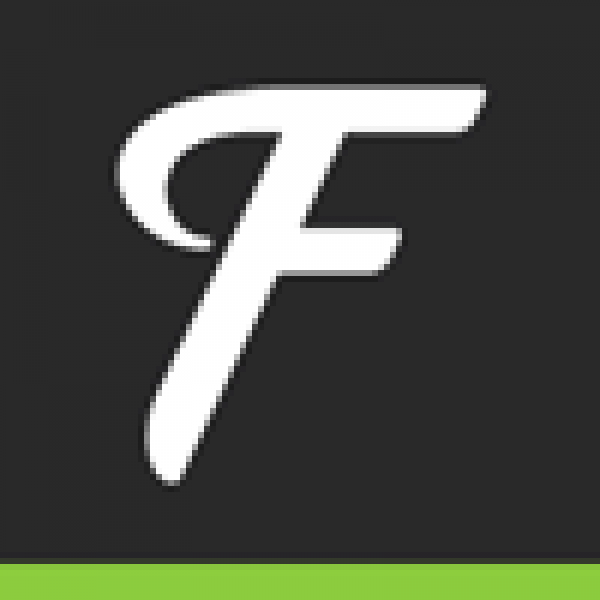 FanDuel is one of the leading sites for daily and weekly fantasy leagues. The recent further financial backing of just over $300 million puts FanDuel at the top of the charts as a powerhouse company. The site focuses on fast-paced fantasy leagues that help members avoid the seasonal commitment that comes with long cold streaks and injuries. Instead, participants can choose who they think will have the biggest impact in the present moment. Join the FanDuel community and receive a money-back guarantee that you will thoroughly enjoy your first fantasy sports betting experience. Learn more by reading the FanDuel Review!
DraftDay
DraftDay is another leading site in the fantasy sports betting industry. DraftDay proves to have an easy to navigate user-friendly interface for an overall great experience. The site also offers an unusual ability to raise the salary cap so that members can create the ultimate fantasy teams. Join now and receive new member bonuses.
Online Casinos
Maine does not currently license any online casino operators, but the Pine Tree State could consider the option soon. Although there are no present bills proposing authorization, the state still allows residents to try their hand at online skill games. Interactive puzzle games prove to be fun, exciting, and entertaining for those who want something similar to casino-style gaming.
Conclusion
Although Maine does not offer the greatest amount of gambling options, it still permits its residents a few legal ways to seek out the gambling thrill. Sports fans have the choice to try their hand at horse and greyhound racing or give an online fantasy sports league a shot. Residents, offshore sites and other forms of illegal gambling are not worth the risk. Always stay safe and gamble within the confines of the law. Remember your limits, and to enjoy the experience. Good luck and have fun!