Minnesota Online Gambling | Is Gambling Legal in Minnesota?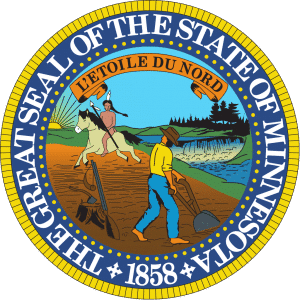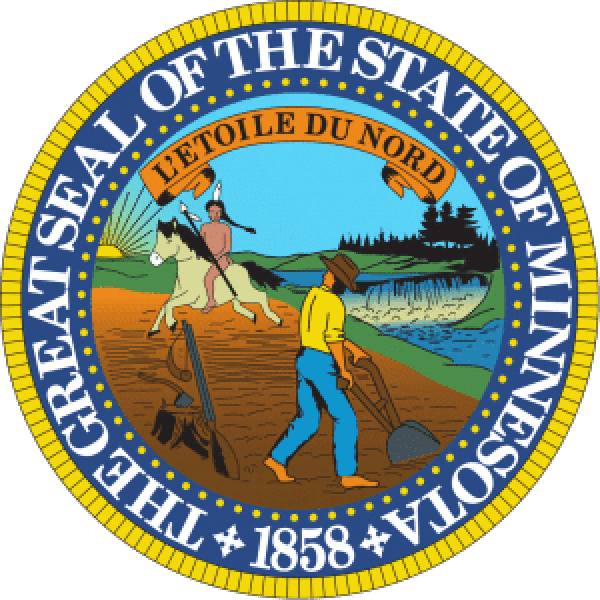 Legal Online Gambling In Minnesota
Minnesota State Law is moderate when it comes to the Minnesota gambling regulation. Although the Gopher State does not have any current land-based establishments, it is very possible Minnesota will expand its gaming options in the near future. Year after year, Minnesota residents flock to nearby states to get a piece of the gambling action.
It will likely not be long until the state representatives see the massive benefits that come with the gambling industry. Gambling tax revenue currently sits as one of the dominant forms of income for most gambling-friendly states. It is safe to say Minnesota would have a similar outcome if it were to legalize this form of gaming.
The state is presently following US federal gambling laws that outline several regulations for any game of chance. Minnesota supports the stance of online gambling being illegal other than the few federal exemptions of certain types of skill games. However, Minnesota residents can enjoy legal gambling alternatives.
What Types of Gambling is Legal in Minnesota?
Casino-style gambling such as slots or poker will not be making their way on the Internet anytime soon in Minnesota. There are currently zero bills of legislature outlining a proposal for online operators. However, residents of the state can still get a gambling thrill through:
All three legal options are great for sports enthusiasts and puzzle gamers alike. Each site that has the proper licensing and authorization to operate in the Gopher State is held accountable to give users a fair chance to win as well as a guarantee of any winnings. Residents can make real money wagers safely through reliable sites.
Participating in Offshore Gambling Websites
Although offshore sites are available to Minnesota residents, that does not make them safe or reliable gambling enterprises. Foreign sites do not operate on US soil and are outside of the legal jurisdiction. Each investment on an offshore site is subject to possible unfair gameplay or loss of winnings. Though it is difficult for the state to prosecute participants on foreign sites, the action of playing on a site lacking proper state authorization is a criminal offense.
Online Poker
Online poker has not yet made its way into the Gopher State and has no current legislature in progress. This is because the state of Minnesota follows federal law on the matter. The present-day ruling on the popular table game is in accordance with The Unlawful Internet Gambling Enforcement Act of 2006. This act made most online gambling enterprises illegal and banned from operating in the US. As stated earlier, residents should beware of offshore sites, especially online poker rooms that claim legality in the state of Minnesota.
Online Sports Betting
The Wire Act of 1996 made all forms of traditional sports betting illegal throughout the nation. Other than Nevada, each state has remained in correspondence with the Wire Act. Minnesota does not plan to regulate, license, or manage traditional online sports betting anytime in the near future. However, residents can get some stimulating sports gambling action through legal alternatives.
Sports enthusiasts can either try their hand at horse and greyhound race betting or online fantasy sports betting. Both options prove to give a similar experience to traditional sports betting, only with better odds than the old-school gambling method.
Online Horse and Greyhound Racing
Minnesota currently has two horse and greyhound racetracks in the state. The Minnesota State Racing Commission oversees the two tracks, as well as Canterbury Park and Running Aces. Residents have access to gambling at the state's two horse and greyhound racing establishments. However, you may only place bets in person at these gambling facilities, as there is no online availability for the state's residents.
Minnesotans can also place real money bets online on any other track in the online horse and greyhound racing industry. Residents are safe to use any one of the betting sites that hold the proper authorization to operate in the Gopher State.
Daily Fantasy Sports
Online fantasy sports betting is the new and improved way to bet legally on your favorite sports. With over 57 million users playing in one fantasy sports league or another, the growth of the popular sports betting alternative will continue to peak.
This gambling type is federally exempt from the Unlawful Internet Gambling Enforcement Act of 2006. This act was in response to the United States Congress determining fantasy sports to be a game of skill rather than of chance.
Participants need to analyze several differing variables before trying their hand at winning real money. Statistics drastically affect the game such as player types, coaching strategies, home-field advantage, and winning hot streaks.
All platforms that operate within the confines of US law are fully safe and legal for residents to play. The Fantasy Sports Trade Association oversees that all operators maintain strong gaming regulations, and so fair play is consistent.
Best online options for reliable fantasy sports betting:
DraftKings
DraftKings acts as one of the leading platforms in the fantasy sports betting industry. The site focuses on fast-paced daily or weekly fantasy sports leagues. The option is great for participants who do not want to commit to an entire season with one set of players. Members get up to date information from week to week to draft the hottest players at the moment. Right now, DraftKings will match your first deposit for joining as a new member. Learn more by reading the DraftKings Review!
Online Casinos
Minnesota does not currently license any online casinos and does not plan to do so anytime soon. However, Minnesota residents can try their hand at skill games online through popular platforms like WorldWinner. The sites offer various types of games such as Wheel of Fortune and Scrabble Blocks. Participants can simply enjoy the games for free or try and win real cash prizes and jackpots.
Conclusion
Minnesota certainly does not hold the most gambling options, but it does have many ways for residents to seek gambling action. You should always gamble within the limits of the law by staying away from offshore sites and underground establishments. Remember your gambling limits, and to enjoy the experience. Have fun and good luck!