Mobile Poker in Canada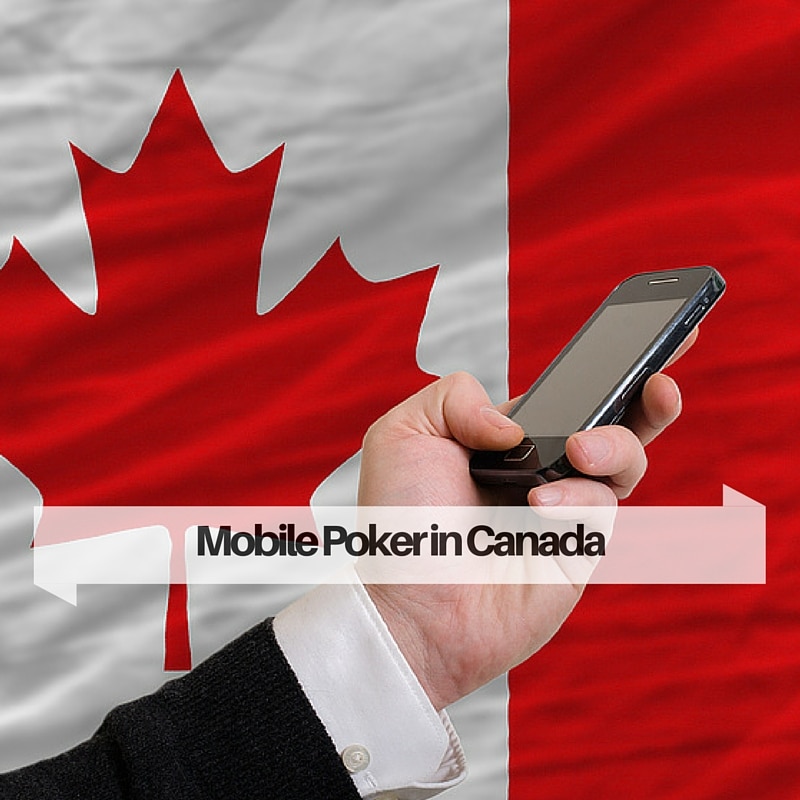 The introduction of poker to mobile platforms have made the gameplay incredibly exhilarating, fast-paced, and accessible. Canadian poker lovers now have several legal websites that they can go on to play. There is plenty of reasons why Canadian players will find mobile poker to be an extremely satisfying experiencing, as well as one that is accessible. Players can now get in a few games wherever they are, whether on the Subway or at work. Canadians can also download numerous online pokers apps on their smartphones. These mobile apps have gained incredible popularity, giving players access to real money cash prizes in a fast-paced, exciting environment. We've put together a guide to mobile poker for those Canadians who want to try their hand at this platform. We created a detailed guide to what`s legal to play in Canada here.
Article Overview
Mobile poker app advantages
What you can expect from mobile poker
Choosing the right mobile poker app
Top rated mobile app to try out
Mobile poker FAQ
Advantages of Playing Poker on a Mobile App
The benefits are numerous when it comes to playing mobile poker on your smartphone. One of the biggest advantages is that you can play whenever you want. For instance, if you are in the waiting room at the doctor's or waiting for your girlfriend or boyfriend to get ready. On top of this, many of the best poker apps offer their players amazing features and promotions to have you try their website. Signing up is an excellent way to raise your bankroll and play with other poker enthusiasts from all over Canada and the world. Additionally, the majority of major mobile poker apps offer "Free Play" so that you can try them out before committing.
What You Can Expect From Playing Poker on Your Smartphone
You'll likely experience a simpler sign-up process than you would on a Mac or PC. Mobile app developers understand that those using their smartphone are on the go and don't have time to waste on a complicated process. All you need is an email address, and you are set to sign up. When playing mobile poker, it is important to keep in mind the security risk that comes with using a public Wi-Fi source. If you want to play on the go, then consider using your data to ensure your information remains secure.
Choosing the Right Mobile Poker Website
Finding a mobile poker site that suits your needs and tastes is easy. You must simply ensure that the site is regulated and licensed and has an excellent reputation. Check out our reviews to find the best mobile poker site for you! When deciding on the best mobile poker platform, you should also take into account the variety of game types and that you have plenty of deposit options available to you.
Mobile Poker FAQ
Can You Play Mobile Poker Legally in Canada?
Mobile poker is 100 percent legalized and regulated within Canada. There is some debate as to whether gambling is prohibited in some unauthorized areas. However, there are no specific laws that prevent citizens from playing.
How Does Playing Poker on Your Smartphone Differ From Playing on a Desktop?
Besides the obvious point that you can carry around a poker game in your pocket with mobile poker, there is not very much difference. The one limitation is that you may find the screen size deters your gameplay experience. That being said, the 3D graphics, color and multimedia images of app technology make it engaging and remarkably easy to immerse yourself in the experience. However, keep in mind that you can typically only play a single table at one time with mobile play.
How Do You Play Online Poker On Your Mobile Device?
After deciding on a mobile poker platform, you can easily download the app and start filling in information for your account. Upon doing this, you can pick the game that you want to play as you would on your computer.
How Do You Withdrawal or Deposit?
There is a wide variety of ways that you can deposit money into a mobile poker platform. Canadians have several options including eWallets, credit cards, Moneybookers and Netter. Each mobile poker platform has its own withdrawal and deposit methods and so you must take each one individually.
What Types of Phone Can You Play Mobile Poker?
It is becoming increasingly popular for every type of smartphone to support mobile poker platforms from Blackberrys to Apple devices. Usually, if your phone can handle Java or Flash, then you will be able to play whether your device runs on Android, Window, or iOS.
Should You Try Your Hand at Mobile Poker Websites?
There is no reason you should not try out a mobile poker website. However, as with any site in which you are depositing money, you should be cautious about transferring real money when using public Wi-Fi. This is because using an unsecured connection could cause you to put your information at risk to hackers.
Do You Need to Have an Internet Connection to Play?
You do need to have an Internet connection to play mobile poker. To ensure that you have high-quality speed, you must have a reliable Internet connection. If you do not have Wi-Fi at home, Then you will, at least, want a solid data plan.
Can You Try Out Mobile Poker For Free?
Most mobile poker platforms have "Free Play" available so that you can try your hand at it before committing. Doing so will aid you in testing the waters without having to invest too much time or bankroll.