Nebraska Online Gambling | Is Gambling Legal in Nebraska?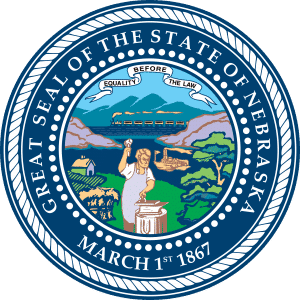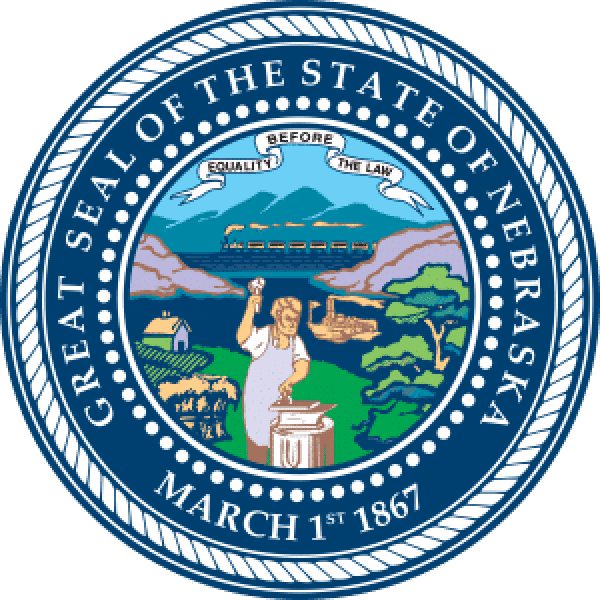 Legal Online Gambling In Nebraska
This state is only slightly restrictive when it comes to Nebraska gambling. The state is home to five tribal land-based casinos, but even they hold several limitations due to strict gaming laws. The tribal establishments give access to slot machines and Video Lottery Terminals (VLTs), but do not permit any casino-style table games within the state.
The Cornhusker State also has five horse and greyhound racing tracks within its borders, but only permits pari-mutuel wagers for the industry inside one of its land-based racing establishments. The racetracks are open for live racing only a few days a year, but host several simulated racing events for races happening around the country. The state may legalize online horse and greyhound wagering in the future, but no current bills are in place. In 2014, the state decided against expanding its land-based gaming options. However, Nebraska will take some time before online gambling makes its way into the state. For now, residents have a couple of online gambling options that are safe to play in Nebraska due to federal laws.
What Type of Gambling is Legal in Nebraska?
Although most types of gambling are illegal in the state, Nebraska coincides with US federal law, deeming fantasy sports betting and other skill games legal. Unlike traditional sports betting methods, fantasy sports betting takes far more skill to have the best odds to win the game. The fast-paced alternative to former sports betting is growing more and more popular with each year. Fantasy sports betting proves to be an exciting and reliable way to get your sports gambling thrill. Residents of Nebraska can also try online skill games from platforms such as WorldWinner. Skill games offer a fun and interactive way to win cash prizes and jackpots.
Online Fantasy Sports Betting
Online fantasy sports is an exciting trend sweeping the nation, with over 57 million participants in a fantasy sports league. The United States Congress made it clear that the game focuses on skill instead of chance. The Unlawful Internet Gambling Enforcement Act in 2006 made most forms of online gambling illegal, fantasy sports and other skill games being an exception.
There are many variables that play toward the outcome of the game. Managers need to study past and present statistics, player types, injury reports, as well as other factors. Fantasy sports participants have to take the time to manage teams of professional players using game theory. Fantasy sports betting has surprisingly better odds than traditional sports betting methods. All fantasy sports betting sites are overseen by the Fantasy Sports Trade Association.
Sports enthusiasts can play without long term commitment. Be sure to check out the signup bonuses for becoming a new member on most fantasy sports betting site.
Online options for safe and reliable fantasy sports:
DraftKings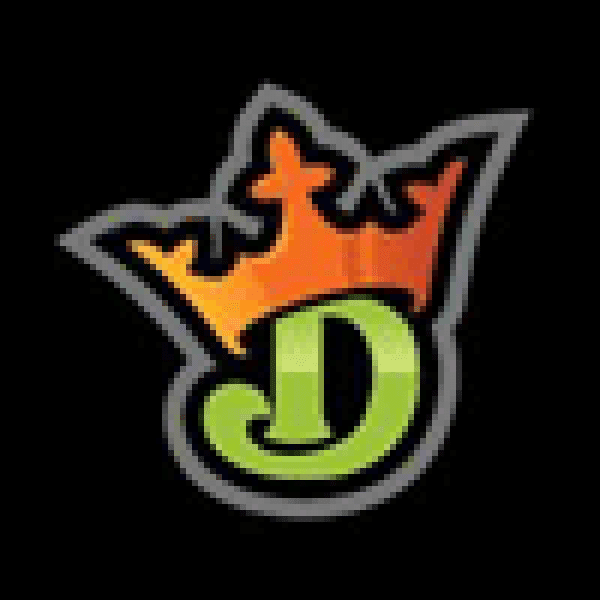 DraftKings is another powerhouse site in the fantasy sports industry. Like FanDuel, DraftKings also focuses on the shorter daily and weekly sports leagues. The season-long commitment can be tough, so DraftKings allow members to choose the players in the upcoming games whom they think will do the best in the current week. When you sign up with DraftKings, new members have their first deposit matched up to $300.
Participating in Offshore Websites
Playing on an offshore site is never a safe or reliable option for gambling. Although New Hampshire residents can access foreign sites to gamble, these sites lack the proper gaming regulations. Offshore sites operate outside of US legal jurisdiction, rendering them a criminal offense to play in the state of New Hampshire. State Statute 287-D defines illicit gambling as the "risk of something of value upon a future contingent event not under one's control or influence, upon an agreement or understanding that something of value will be received in the event of an inevitable outcome. Although the law does not clarify for offshore play, it explicitly states that any gambling activity that is not authorized in New Hampshire is not legal.
Online Poker
Nebraska does not permit any of its residents to play on offshore sites. Though the state cannot adequately enforce the punishment, it clearly states that playing on foreign sites is a criminal offense. Nebraska State Statute 28-11 defines gambling as "betting on something of value upon the outcome of a future event, which is determined by an element of chance, or upon the outcome of a game, contest, or election, or conducts or participates in any bingo, lottery by the sale of pickle cards, lottery, raffle, gift enterprise, or other schemes not authorized or conducted in accordance with the Nebraska Bingo Act."
Nebraska punishes first-time offenders lightly. However, gambling offenses with previous convictions are subject to a far larger sentence and fine. Although Nebraskans can sign up with offshore sites, they do not operate within US gaming jurisdiction. Overseas sites lack the proper gambling regulations that ensure players fair games. It is unsafe to invest in offshores sites because you are never guaranteed your winnings.
Online Sports Betting
Nebraska does not welcome traditional sports betting within its borders. The state does not license, authorize, or manage any sportsbook or sports betting enterprise. Residents beware that betting with an underground bookie or playing in an offshore sportsbook is unsafe and illegal. The state law also includes rules and penalties on sports betting. "(a) Engaging in bookmaking to the extent that he or she receives or accepts in any one day one or more bets totaling less than one thousand dollars; (b) Receiving, in connection with any unlawful gambling scheme or enterprise, less than one thousand dollars of money played in the scheme or enterprise in any one day; or (c) Betting something of value in an amount of three hundred dollars or more with one or more persons in one day." Punishment for the class II misdemeanor crime is subject to no more than six months in prison and a five hundred dollar fine. However, repeated offenses can lead to far greater punishment. Residents can try their hand at one of the alternatives for sports gambling action.
Online Horse and Greyhound Racing
The state of Nebraska has five horse and greyhound racing tracks available to the public. However, the racing tracks only host racing for five days per season. The remainder of the year, the racing establishments simulcast races from around the country for residents to make wagers physically at the track.
Nebraskans cannot make wagers online and have to travel to one of five horse and greyhound racing establishment to place a bet. The five enterprises do hold the proper licensing to operate under state and federal law. Hopefully, in the future, Nebraska will ascend to the next level of horse and greyhound racing online.
Online Casinos
The Cornhusker State is not too friendly to the idea of online casinos. The state barely permits a few select slot machine games to operate within a tribal casino and does not seem to be pursuing expansion for the casino-style gambling type. Residents of the state can try their hand at skill games, which are similar to games found in typical brick and mortar establishments.
Online Casino Alternatives:
WorldWinner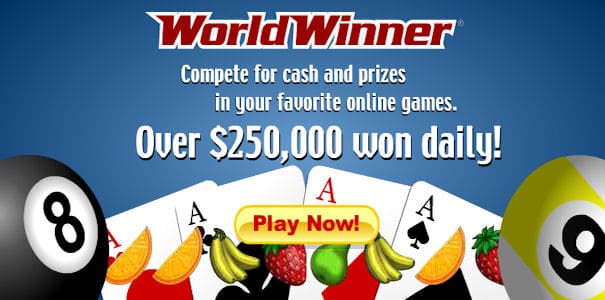 WorldWinner is an online extension of the popular television channel, the Game Show Network (GSN). The platform hosts competitions and tournaments 24/7 so members can get round the clock action as found in casinos. Members can play for free or try to win real cash prizes and jackpots. Choose from a mass array of games such as Scrabble Blocks and Bejeweled Blitz.
Conclusion
Overall, the Cornhusker State has some legal hurdles to cross before expanding to more online casino-style gambling. In the meantime, residents have some fun and safe alternatives to play if they want to try their hand at gambling. To have the best gambling experience, stay within the confines of the law. Staying away from offshore sites is financially smart, given the risk of unfair play. Remember your limits, and have fun!