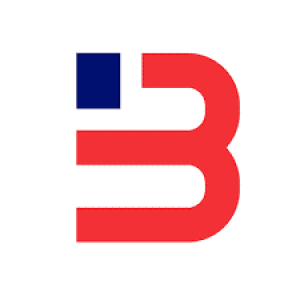 Claim $1000 Welcome Bonus
BetAmerica Sportsbook New Jersey is very generous with their initial deposit bonus as they offer new customers a risk-free bet up to $1000. Most sportsbooks that offer similar bonuses do so in the $250 to $300 range, so this is a significantly larger incentive.
Available only to new BetAmerica accounts that make a deposit of $10 or more and have not previously placed a sports wager. Players need to place a wager that settles within seven days of opening account to be eligible. Offer is considered a Welcome Bonus and is not eligible to be redeemed with any other Welcome Bonus. Players must opt into the promotion after having signed up. Offer limited to one per qualifying new BetAmerica account. The qualifying wager that will count for this promotion will: be the first sports wager settled, and be made with real money, not bonus funds. Qualifying bets can be single straight bets with odds not more favorable than -250 or parlays of four legs or greater, with odds not more favorable than -200. Bonus amount will be based on the bet amount of the first qualifying real money sports wager settled, up to $1,000. Bonus amount will be credited instantly as the first qualifying real money sports wager is settled if a loser.
Introduction
BetAmerica is one of the best online betting options for sports bettors in the state of New Jersey. We sent out our experienced editors to test everything out from their website to their app to their banking methods. From top to bottom, they've come back with high grades on BetAmerica. BetAmerica has a huge selection of betting lines and a really smooth live betting experience. All of that is backed up with reliable customer service that will help you get started and answer all of your questions. With a well-organized website, an excellent app and a very generous welcome bonus that can put as much as $1000 in your pocket, it's easy to see why this sportsbook gets high grades.
BetAmerica Sportsbook offers a solid product
BetAmerica has a great overall sports betting product. For players in the Garden State who are looking for a place to play, this is one of the best options for sports betting action.
Positives
$1000 deposit bonus among the biggest available.
Incredible selection of betting lines, live lines and props.
Excellent software on the website and app.
First-rate customer service.
Plenty of good payment methods for deposits and withdrawals
Negatives
No loyalty program for sports bettors.
They have some ongoing promotions but not as many as some competitors.
BetAmerica Sportsbook New Jersey Welcome Bonus: Claim Your $1000 Bonus
BetAmerica Sportsbook New Jersey is offering their new customers a substantial $1000 bonus right now. That means that if you take advantage of the bonus, you can get your sports betting account off of the right foot at BetAmerica.
How it works is for all new customers who are also residents of New Jersey who are at least 21 years old, they can earn up to $1000 when they sign up with BetAmerica. Just make your first qualifying deposit of at least $10 and you'll earn yourself a risk-free bet up to $1000. Wager all the way up to $1000 on any line and if you lose, they'll credit you back the money that you wagered. If you win, you're in great shape. The bonus qualifies for up to $1000, so the best way to maximize this incentive is to deposit $1000 and bet $1000 on your first risk-free bet.
Most sportsbooks offer initial deposit bonuses that are much smaller than this, so this is an offer you'll want to take advantage of. Deposit today to get your big bonus!
How to claim the BetAmerica welcome bonus:
Short text about how we'll guide you in claiming the welcome bonus.
Visit the BetAmerica homepage.
 Click on the 'Join Now' button in the top right corner.
Fill out the information to sign up for an account.
Make a qualifying deposit of at least $10.
Opt-in to the promo and then place your first risk-free bet.
If it wins, you're ahead of the game. If you lose, they'll match your bet and credit you back up to $1000!
Keep in mind that this offer is only valid for residents in the state of New Jersey. You'll also have to be at least 21 years of age to open an account. BetAmerica will ask you for proof of residency and of age (as do all sportsbooks). Also keep in mind that your risk-free bet can't have odds that are more favorable than -250.
Other bonuses available at BetAmerica New Jersey
​
In addition to the $1000 initial deposit bonus, BetAmerica has a number of other promotions that will allow you to boost your bankroll. Let's take a look at some of the notable ones that are available right now:
On Thursday Night Football, they're letting you double your payout if you play the 'first touchdown' prop. All you have to do is bet at least $5 on the player to score the first touchdown of the game. If you win your bet and the player scores another touchdown later, you can double your payout. Keep in mind that you have to specifically opt-in for this promo and your max payout is $200.
BetAmerica is also offering up a little incentive for those who have yet to try their live betting. They're so confident that you'll like it that they're product that they're offering a $20 bonus to try it. It's pretty simple: place your first $20 live bet and you'll get a $20 bonus bet.
Another simple promo is an opt-in sports bet promo where you'll get $20 as long as you bet at least $5 on any sport. That's simple enough. Between this, the live bet promo and the initial deposit bonus, new customers can pad their accounts quite easily early on.
Lastly, they're also offering a parlay promo where you'll be able to boost your winnings. Just place a parlay of two, three or more and you'll qualify. How it works is for your two-team parlays, you'll get a 3% bonus and for any parlays of three or more games, you'll get a 5% boost. The payout odds have to be at least +100 and this applies for moneylines, runlines and over-under bets only.
​Markets available at BetAmerica New Jersey
One of the best aspects of BetAmerica is the sheer volume of betting lines available. It's like being hungry and walking into a Las Vegas buffet: the opportunities are endless.
It's sometimes easy to get distracted by all of the side dishes, so let's start with the main course: all of the major sports that bettors will be looking for are available. That means things like NFL, NBA, MLB, NHL and college sports are all on the board. Lines are up early, there's live betting for almost every game of each of those sports and there are plenty of props and futures.
Speaking of props and futures, there's a wide selection both for games as well as longer-term. In terms of each game, we counted over 50 different props for NFL games, which included player props, team props and alternate lines. In terms of futures, we saw futures to win the Super Bowl, conferences, divisions and specific awards (rushing title, passing title, and more). They even have a section of Super Odds where they'll post some different betting lines – typically related to hot topics of conversation or things relevant in the fantasy world – and give you a big odds boost. We saw first half moneylines, underdogs to win outright or player props all on the board.
In terms of the live betting, there was plenty of action moving at all times of the day. They have a lot more than just the majors going as we saw lines on indoor tennis and cricket late at night. They do a good job of offering plenty of lines too. For example, with a random college basketball game, we saw a laundry list of options from totals to props to the regular moneylines.
In terms of the markets offering, we were fully satisfied with what's offered at BetAmerica.
BetAmerica Sportsbook's Online Software
BetAmerica's general theme is – you guessed it – American. That means when you first log on, you'll see a number of the same colors you'll see on the American flag. It actually works quite well as they use the color scheme to highlight specific areas of their website and to help your eyes get to where they need to go.
For most bettors, the layout will be quite familiar as the sports categories are on the left-hand side, the lines reveal in the middle and the bet slip is on the right. The site is well-organized as even those who are new to sports betting will find their way around the site fairly easily.
The most important highlight here is that the software is really fast and crisp. When you're betting on sports, a lot of the aesthetics come secondary to speed. You want to get in, place your bets and you don't want to experience any lag. On that note, we loved the blazing speed of BetAmerica on everything we tested. We used different browsers and tested everything from browsing the lines to live betting. Everything moved quickly.
A few other things we liked about their software was that you can reach live chat from whatever page you're on. If you ever have any questions, you can find two live chat buttons on your screen at all times with one being on the main navigation at the top (in yellow) and the other being a floating dialog button in the bottom right of the screen. Also, having a search feature – one that's easy to find in the top left – is quite useful. If you know what you're looking for and you don't want to click around, it's right there for you.
BetAmerica Sport's Mobile App
Given the experience we had with the website, it wasn't all that surprising that the app experience was quite good too. The cliff's notes version of this section is that this is a really fluid, fast and efficient sports betting app.
For those wondering about how they'd make the layout work, trying to fit the desktop website into a smaller screen, they made it work quite seamlessly. If you're betting on one or the other, you probably won't notice a huge difference. Of course, with smartphones being in portrait mode, they had to change the layout a little bit but it's all just about the same. You'll tap the hamburger menu in the top-left to open up the sports categories, then after you choose those lines, they'll reveal on the page. If you make a selection, then you're taken to the bet slip so that you can finalize your decisions.
We liked the navigation on the bottom, which is docked. The four buttons are for home, live betting, open bets and your bet slips. This allows you to move around quickly to the most important sections.
Another strong point of the app was the speed at which it moves. We tested it out on both Android and iOS, and used different connections (LTE, 4G and Wi-Fi) and it responded with lightning quickness in every scenario. The live betting works particularly well through the app. They've done a really good job with this app and there aren't many complaints to be made here.
BetAmerica Sports Payment Methods – Lots Of Familiar Options For Deposits, Withdrawals
BetAmerica has a lot of payment methods that will be familiar to bettors. It's really easy to get your money in and out of your betting account. We'll walk you through what's available:
Credit Cards – Visa and MasterCard are the most common method for deposits. Just remember to check with your bank as some don't allow gambling transactions.
PayPal – Many people are familiar with this popular online e-wallet. If you have a PayPal account, transferring money into BetAmerica is quite easy.
Online Banking – This is a convenient method for many. You'll be able to transfer funds directly from your online banking into your BetAmerica account.
ACH/E-Check – To set this up, you'll have to provide your bank account and routing number the first time. After that, it's smooth sailing.
PayNearMe – These are located in 7-Eleven convenience stores and other retail outlets. You can go there to deposit money into your account.
Skrill – This is an online e-wallet that's quite similar to PayPal. You'll open an account there and then transfer your funds over.
More info about payments at BetAmerica
BetAmerica has done a solid job with the payment system as you'll have plenty of options to put your money into your account or to withdraw your funds once you've won.
PayLucky – Typically, this works as a processor for Visa and MasterCard, but can be a workaround if your bank won't allow you to deposit directly into BetAmerica with a credit card.
Prepaid Cards – You can find a number of different prepaid card options, which are usually available at a local convenience and grocery stores.
In terms of deposits, pretty much every way you deposit, your money will be available instantly in your sportsbook account. When you're looking at the range, you can deposit as much as $10,000 with some of these methods but you can arrange to get more in if you need. At the other end of the spectrum, you can deposit as little as $10 to get going.
If you have any issues with the payment processing, reach out to customer service as they're very helpful in this regard.
BetAmerica Sport's VIP and Loyalty Points
Although BetAmerica has a loyalty program for horse racing players, they don't have one for sports bettors just yet. Keep your eyes peeled as it's apparently something they've considered rolling out but as of now, there is no VIP points program on the sportsbook side of things.
Is BetAmerica Sportsbook Safe, Secure and Trustworthy?
BetAmerica is a fully licensed sportsbook in the state of New Jersey, which means it's a safe place for you to play. What you'll want to do is make sure you avoid the offshore sportsbooks, which are the online gambling sites that are unsafe.
In terms of the offshore books, you'll probably see all types of incentives and promos being dangled, hoping to get you to join. While that may be tantalizing, remember that when something looks too good to be true, it usually is.
The main issue with the offshore books is that they are not licensed in New Jersey and are therefore illegal. Offshore books can play by their own rules or change the rules as they see fit. For example, there are plenty of stories of offshore books closing up shop overnight and keeping their customers' money. Another common complain is that the books will give their players the runaround when they ask for a withdrawal – or keep the money altogether. Sure, it's smooth sailing when you deposit and lose, but there can be bumps in the road once you go to get your money back.
The main issue is there is no oversight with these books. They're located offshore in various jurisdictions where you'll never be able to hold them accountable. That's exactly why they're there.
On the other hand, sportsbooks that are fully licensed in the state of New Jersey, like BetAmerica, are completely safe. They are constantly reviewed and put under a microscope to make sure that they're doing everything the right way. That includes an examination of their books to make sure they're stable and quality control to make sure they're offering a good product. That means your money will always be safe and secure with a licensed sportsbook like BetAmerica. It's not something you'll ever have to worry about.
If you're planning to deposit at a sportsbook, make sure they're licensed and local. That way you're never going to have any issues down the road.
BetAmerica Sports Customer Support: Always There To Help
BetAmerica has excellent customer service across the board. If you need to get in touch with them, you can call them, e-mail or use their live chat function right from the website. When we do these reviews, we actually test the service out on multiple occasions and they really did a great job here. From a phone call in the afternoon to a live chat session just after 2 a.m. ET, they were quick and responsive. What's really handy is that they have the live chat feature in multiple places on their website. It's docked to the top of the page and highlighted in a yellow color, which makes it stand out. They also have a floating red dialogue button, which can open up a live chat at any point. As you navigate through different pages on the site, those buttons are always there. We found that quite useful as a lot of sportsbooks will now make you look for the "contact us" section. It's usually not a big deal to find it but here it's tidily placed right where it can be handy for you.
The customer service at this sportsbook is top-notch. They're reliable, experienced and are able to help you solve problems efficiently.
We Recommend BetAmerica Sports NJ
BetAmerica is one of the top sportsbooks available to residents in the state of New Jersey. If you're looking for a stellar place to play, open up an account at BetAmerica. You'll be satisfied.
BetAmerica Sportsbook PA FAQs
To sign up for an account at BetAmerica, you'll have to be a resident of the state of New Jersey and be at least 21 years of age. They'll ask you to verify both.
BetAmerica offers new customers a welcome bonus of up to $1000. That comes via a risk-free bet where they'll credit you up to $1000 if your initial bet loses.
There are three ways to contact BetAmerica's customer service: via live chat, via e-mail ([email protected]) or via telephone (1-866-607-7929).