Borgata Sports New Jersey Review – $300 Welcome Bonus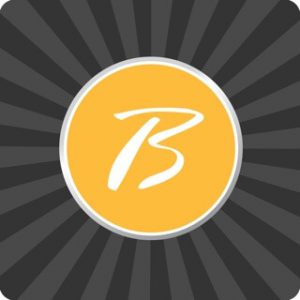 Claim $300 Welcome Bonus
Sign up for an account at Borgata Sportsbook and you can earn up to $300 in paid in free bets. Register for an account, deposit and place your first bet. If it loses, you'll get up to $300 in free bets back into your account!
This Sports Promotion is available to qualifying customers until December 31st, 2019; This Sports Promotion is open to players located in the state of New Jersey at time of wagering, aged 21 years or over opening a new Online Borgata Sports account; Customers who claim this promotion will not be eligible to receive any other "New Customer" free bet sports promotion offer; To claim this promotion, you must open a new account and deposit a minimum of $10.; Only the first $300 of the wager are eligible for this promotion; On placing your first bet, if your bet loses, you'll become eligible to risk-free, free bets back up to $300; Maximum eligible free bet back (upon loss of first sports bet) for this wager is $300; If your first bet loses, you'll receive free bets back in denominations of 10% of the total number of free bet earnings you're eligible for; All free bets will be automatically credited to your account within 24 hours of the end of the event.
Introduction
Borgata Casino and Hotel has a strong reputation as one of New Jersey's best casinos. Located in Atlantic City, the Borgata is an iconic spot in the Marina District. Now the renowned company has launched Borgata Online, which is an online sports betting outlet for residents in the state of New Jersey to place their bets. After launching in May of 2019 as the 15th online sportsbook in the Garden State, bettors have flocked to Borgata Online Sportsbook because of the excellent product. Our editors have taken the time to test the product, use the app for sports betting and do a full evaluation. Below is our full review of what it's like to use the Borgata Online Sportsbook and app.
Borgata Sportsbook - Awesome For Regular Bettors
Positives
Generous deposit bonus
Lots of ongoing promos and incentives
Huge array of games and lines available for live betting
Fast website, fast app
Plenty of banking methods
Negatives
Not as many props, futures as competitors
Live chat support not always available
Borgata Sportsbook New Jersey Welcome Bonus: Claim Your $300 Bonus
Borgata Sportsbook New Jersey is offering new customers a $300 bonus. It's a great way to give your account a boost right off the bat.
How it works is when you open an account and deposit funds, you'll have access to this promotion. Place your first bet and if it loses, you'll get up to $300 back in free bets. This essentially allows you to play a risk-free bet up to $300 right off the bat. If it wins, you're in great shape. If it loses, you're no worse for wear.
Remember that this bonus is only available to first-time customers at Borgata Sportsbook New Jersey. To open an account, you must be a resident in the state of New Jersey and you must be at least 21 years of age.
How to claim the Borgata welcome bonus:
To claim your welcome bonus at Borgata Sportbook New Jersey, simply proceed with the following steps:
Head over to Borgata Sportsbook Online from any of the links in this sportsbook review.
 Register for an account at Borgata Sportsbook. It's a quick process that takes just a couple of minutes.
Deposit funds into your newly-opened account using one of Borgata's many banking methods. A minimum deposit of $10 is required.
Place your first, risk-free bet.
If you win your bet, then you're already ahead of the game.
 If you lose your bet, you'll get up to $300 in free bets back into your account.
Other bonuses available at Borgata Online New Jersey
Borgata has a ton of other promotions and bonuses beyond the initial deposit bonus, so keep your eyes peeled as they're frequently changing. Here's a look at what is currently available:
Earn up to $100 in Free Bets With NBA Betting – place live wagers on NBA games played on Tuesday, Wednesday, Thursday or Sunday to earn free bets up to $100. For every $25 wagered, you'll get $5 in free bets back.
Earn up to $100 in Free Bets With College Basketball Betting – Similar to the NBA promo, place pre-game college basketball bets on Thursday, Friday or Saturday, and you'll get free bets back to use for live in-game wagering. For every $25 bet, you'll get $5 back in free bets.
Win up to $3000 with the Power Parlay Promo – Enter the Power Parlay Leaderboard contest for a chance to win the $3,000 grand prize or many other prizes. Place a parlay bet with at least two teams and a minimum stake of $5. If your parlay loses, you'll earn leaderboard points equivalent to your wager. If your parlay wins, your leaderboard points are multiplied by the odds of your parlay. At the end of the month, the player who is in first place will earn $3000 but prizes are award to the Top 100 finishers, so there will be plenty of winners.
Risk-Free football bets – This is a fairly straightforward promo. Make a pre-game moneyline, spread or over-under bet on any NFL or college football game this week and receive up to $20 in free bets if your wager loses.
Daily Odds Boosts – Each and every day, Borgata Sportsbook Online will post specific odds boosts on various lines. It might be a prop, it might be a regular spread or it might be something else. Keep your eyes open as you'll see a betting line that's enhanced, which means you'll get an abnormally large payout if you bet it and it wins.
Markets available at Borgata New Jersey
Borgata Sportsbook has a full menu of sports betting lines that will cater to almost all tastes. Most people will care about the major sports and they've got all of that covered. That means you'll see lines on football, basketball, baseball and hockey. In terms of the specifics, you'll find NFL and NCAA football, as well as CFL and XFL when it's in action. You'll also get NHL lines, MLB lines and both NBA and college basketball. Beyond the big boys, you'll find plenty of tennis, golf, MMA and soccer.
We drilled down into each sport and have to note that Borgata definitely does not offer as many futures or props as some of their competitors. For example, with college football, we found that PointsBet had odds up to win the Heisman Trophy and will/won't make the College Football Playoff props in addition to the regular lines. Borgata did not. Some people might appreciate these extra options for but for many players, they just want the main moneylines. This was a common theme across the board, though, as their UFC lines weren't up as early as other books and they were just generally lacking a bit with futures and props.
However, they do have their own sort of "exclusive" props, if you will, which is a number of lines that they offer that nobody else does. For example, they partner with Barstool Sports, so you can bet on whether Big Cat's Can't Lose Parlay will actually cash, whether Marty Mush's Rat Of The Week will come in or whether PFT's Primetime FG Special will ring true. That's something they definitely offer that others don't.
One highlight is their live betting offering as they definitely have a huge selection. Some books will only put up a few football games but Borgata has almost everything covered. Late night after the football games were done, we found plenty of lines up on the board, including some obscure indoor tennis action in Thailand. That gives you an idea of just how vast their menu is for live betting.
Beyond that, it's worth noting that they have a whole host of promos going on, which are updated regularly. There are many books out there that offer a Welcome Bonus and then dial it back after that. If you read the section above with the promos, you'll see that Borgata is constantly offering little incentives for their custome
Borgata Sportsbook's Online Software
When you first land on the Borgata New Jersey Sportsbook's website, it will feel like a solid OK. It's fairly standard as you have the main navigation at the top, the major sports categories on the left-hand side and the betting lines open up in the middle. When you click on a line that you want to bet, the bet slip pops up on the right-hand side. Anyone who has bet online will be familiar with this as it's mostly the standard. We just wish they'd add a bit of color or design to it as it feels like a fairly plain site.
On the flip side, most sports bettors aren't going to care that much. The most important factors are all here as the site loads really fast (no lag on any connection we tested) and you can get to where you need to go quickly. Nobody really cares if the site looks slightly better but the live betting product lags or if takes a while to process deposits. In other words, they prioritized what's important but the desktop site does look a touch plain.
Where we would give them high marks are the live betting pages. When you pick a game, you can see a little media graphic in the top-right of the screen to see what's happening with the game flow. Obviously, you'd rather be watching the game but this is handy as it gives you an idea of what's happening. You can also change the tab to show in-game stats like rebounds and assists for an NBA game and in some cases, they even have a stream for the event, so you can watch right from the page. Overall, they've done a solid job with the site.
Borgata Sport's Mobile App
Borgata's Sportsbook app is available for both Android and iOS, and is fairly new. It's done by Bwin, which is one of the most respected international gaming brands, so right off the bat, you can trust that the product will be good. That's exactly what we found in our testing.
Compared to the website, there are virtually no limitations between the desktop and mobile versions. Even though you're working with less real estate, they've done a great job to make sure everything fits for the portrait (rather than landscape) layout. As a matter of fact, we found the app to be a bit cleaner-looking than the site and therefore, a bit easier to navigate through. With a few taps of the screen, you can get deep into some live betting, peruse the futures or make a quick deposit. Even new users won't be hunting or searching as the user experience has been really thought through here.
When you open the app, you'll still have the main nav at the top with the sports but as you pick your category, the lines pops up on the screen. On the desktop, you'd still have more space to see to the right and to the left, but in the app, this takes up the screen. For the most part, though, you really don't need the others until you changeover. For example: if you pick the NFL lines, you'll see them reveal. Then you make a few picks and hit your bet slip, which is a separate screen. You'll rarely need all three at once, so you should find that the navigation is very smooth.
We tested the app for banking, placing some general pre-game bets and running through the live betting in different sports and found no noticeable flaws. Everything was snappy and it exceeded expectations overall. This is a job well done.
Borgata Sports Payment Methods – Plenty Of Options Available
Borgata has a whole host of payment methods, which means it should be a really smooth process for you to get your money in and out of the book.
VIP Preferred – This is an ACH or e-check, which is a fairly reliable option. All you need to do is provide your driver's license (for ID) and then some banking information (account number and routing number). That'll allow you to transfer funds from your bank account directly to the book.
Play+ – This is Borgata's online prepaid account. You can enroll online and then fund it with a debit or credit card, or a bank transfer.
PayPal – The popular e-wallet will be quite familiar to many players. You can either use PayPal Cash or PayPal Cash Plus.
Visa or MasterCard – One of the easiest methods for deposits is a credit card. Keep in mind some banks won't process online gambling transactions and some treat it as a cash advance, which brings along extra fees. Check with your card first before depositing.
Bank Transfer – This allows you to set up BorgataCasino as a bill in your online banking. Then you can just "pay the bill" to transfer money.
PayNearMe – This is a popular option that's housed in 7-Eleven stores. If one is nearby, get a PayCode sent to your phone and then pop in and use cash for a deposit.
Skrill – This is another popular online method that many bettors will be familiar with. Skrill.com will allow you to make a deposit with a credit card or bank transfer.
Borgata Casino – Of course, if you happen to be in Atlantic City, you can head over to the cashier window at the Borgata Hotel Casino & Spa resort and give them cash to deposit funds into your account.
Withdraw into same account
How to Withdraw at SugarHouse Sportsbook 
In terms of withdrawals, you're able to use Play+, PayPal, VIP Preferred, Skrill, visit the Borgata casino cashier or get a check in the mail.
Taking a look at the options, you're in pretty good shape betting here. For most people, something like a credit card or PayPal will be readily accessible, so those are your best bets for getting money in. Although many people don't deal with checks as frequently, getting a check in the mail might be your best bet for getting money out. It's generally pretty quick and you can take that to the bank. Overall, there's a good array of ways to get your money in and out.
In terms of the limits, they'll go as low as $10 for both deposits and withdrawals. However, keep in mind that while that may be the overall limit, you may have to go higher for some methods.
Borgata Sport's VIP and Loyalty Points
Borgata's Online Sportsbook has a loyalty program, which is known as the iREWARDS program. Their goal is to not only keep their long-term customers happy but to also reward them for playing at the book.
In short, how it works is the more you play, you'll earn iReward Points, which can be used in different ways either redeemed for cash, bonuses, comps or special promotions.
Drilling down into the details, the iREWARDS program has a number of tiers and the more you play, the further you move up the ladder in terms of those tiers. Once you're in a tier, you can see a chart to determine what your conversion rate is for points to cash, comps or anything else.
For example, it takes 150 points per month to get into the Red Plus tier. From there, it will take 88 points to get a $5 express comp. However, if you're in the Black Elite tier, which requires 15000 points per quarter to qualify (5000 per month), it only takes 66 points to earn that $5 comp. The further you go up the ladder in tiers, not only does it take less points to achieve the comps but you get access to more options for converting your points into other things (like comped rooms at the hotel).
Keep in mind that you start off in the Red tier, so you'll always be earning – even if you never move to the second level. They do a good job of making sure that all of their regulars get at least a little something back for sticking with them. Although, those that bet a lot will earn some serious comps.
To redeem your points, simply login and go to 'My Account', then 'Loyalty' and then 'iREWARDS'.
Is Borgata Sportsbook Safe, Secure and Trustworthy?
Borgata Sportsbook is a fully-licensed sportsbook in the state of New Jersey, which means you're in good hands. New Jersey is a state that regulates online gaming and the operators, and only hands out licenses to the ones who meet the highest standards. That is how Borgata Sportsbook qualified for their license.
If you're new to betting online, it's important to note that you should steer clear of any offshore sportsbooks. You might see advertisements for them and they might try to lure you in with eye-popping bonuses, but that's not a mistake. They do that because those are unsafe, unregulated books.
With offshore books, your money is never safe. You can send them to a book who could either keep it, change their terms and conditions overnight, or simply close up shop and there's nothing you'll be able to do. Since they're offshore and are not regulated, you'll have absolutely no recourse.
At Borgata Sportsbook, though, these are things that you'll never have to worry about. This is one of the most successful casinos in the state of New Jersey with a longstanding reputation. You have nothing to worry about with their brand. Beyond that, they're licensed and regulated, which means they have to adhere to strict rules in how they operate and how they treat customers. You can trust that your money is safe and secure at Borgata at all times.
Borgata Sports Customer Support: Contact By Phone If You Need Help
Borgata has many customer service methods available to players. They'll start off by guiding you into the frequently asked questions but if you don't want to go that route to get to what you need, we have the direct contact info below. The reason they do that is because a lot of easy questions can be answered online. However, if you need more or want to speak to a human, there are representatives available to you 24/7.
Although they do say they're open 24/7, the phone is your best bet for contact. We tested out their live chat in the early hours of the morning and it didn't appear to be work. As far as e-mail goes, they are responsive but that's still likely to be your slowest method. If you need to reach out to them, pick up the phone and give them a ring. That's the easiest way to connect with them.
Borgata is a well-known brand with a long history in the industry. They pride themselves in customer service, so you should have no issues here.
We Recommend Borgata Sportsbook
After a thorough review of Borgata's Sportsbook, we can report back that our experience with them was a good one. With a fast-moving website and app, excellent live betting and plenty of banking options, we give this book high grad
Borgata Sportsbook NJ FAQs
Yes.100% Borgata is licensed and regulated by the DGE — NJ's state authority when it comes to gambling (both online and physical).
After signing up and adding your deposit method, you'll be able to claim the $300 Borgata Sportsbook welcome offer. T&Cs apply, of course.
It's super simple — you can contact them via phone (1-877-448-5833), email ([email protected]) and live chat via their website.