FanDuel Sportsbook Review
| | |
| --- | --- |
| Bonus Offer | 10 |
| Game Variety | 10 |
| Interface | 10 |
| Payment Options | 9.5 |
| Customer Support | 8 |
TERMS OF THE BONUS OF DRAFTKINGS
For NH, the bonus is $500.
A minimum deposit of $5.
The bonus amount is 20% of the deposit.
25x play-through requirement.
-300 odds or longer.
90 days to clear.
FanDuel quickly became the top online sportsbook despite only launching in 2018. Moreover, this online sports betting giant is now available in New Jersey, Pennsylvania, West Virginia, Colorado, and Indiana. Where sports betting is legal, look for FanDuel.
From spreads, money lines, props, parlays, teasers, or props, pick from a great variety of betting options. Moreover, live in-play betting and cash out are among some of the best features of FanDuel. Plus, live streaming is coming soon! FanDuel Sportsbook risk-free first bet starts as a welcome offer for new players, but this in-depth FanDuel Sportsbook review covers all the features available.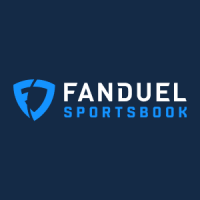 Premier Online Sportsbook
FanDuel is the premier name in online legal sports betting. The mobile app offers the best sports betting experience. The only real negative to the mobile app is slow responsiveness during major sporting events when everyone wants to place wagers.
PROS
A fantastic mobile app
In-play betting
Cash Outs available for certain bets
Odds boost for bigger wins
CONS
No Loyalty Program offered
Slow Customer Service
FanDuel Sportsbook Risk-Free Bet
There is no better day than today to join the FanDuel Sportsbook, especially with a risk-free bet up to $1000.
Place your first real money wager and receive a FanDuel site credit if your bet loses at the sportsbook. Most importantly, the site credit is only equal to your wager amount or up to $1000 if the wager loses.
Visit the FanDuel Sportsbook homepage by clicking here.
Click on "Join Now" in the top-right of the screen.
Fill out the forms to register your account.
Place your first bet at FanDuel Sportsbook.
If you lose your bet, you'll get up to $1000 back into your account.
Risk-Free Bet Bonus Terms
You must be a new player to FanDuel and must not have any other FanDuel accounts.
If the eligible wager wins, you will not receive any of the promotion bonus.
The promotion bonus credits to your player account within 72 hours.
The maximum bonus amount is $1000 in site credit.
Cash Out wagers are not eligible for this promotion.
Promotion bonus cannot be withdrawn but, if you wager and win with the bonus money, you can then withdraw it.
How to Use the FanDuel Risk-Free Bet
Think of the FanDuel $1000 risk-free bet as a refund or insurance if you lose your bet. Most importantly, this is restated for emphasis. You MUST lose your bet up to $1000 to receive the refund. This means that the risk-free bet is not a bonus. You don't get to double-dip by winning your bet and receiving a free bet as well.
Also, be aware that if you have multiple selections on your bet slip, the first bet selection made is what qualifies for the risk-free bet.
Next, when you lose the bet and receive the risk-free bet refund, you will need to wager the refund to request a withdrawal. The refund hits your account within 72 hours.  
Ongoing Betting Promotions
There's nothing short of a multitude of ongoing betting promos to keep things exciting at FanDuel. Promotions are typically centered around major sporting events, seasons, and holidays.
Odds boost is an ongoing FanDuel promotion where you receive a potential increase in winnings from your wager. Look for a max bet amount within the bet slip. Additionally, you will not need to wait for 72 hours for your winnings, unlike other site credit promotions. With odds boost winnings, the funds are immediately credited to your account after bets are settled. To never miss out on odds boosts, download the FanDuel mobile app and opt-in for notifications right on your mobile device.
Usually, there's some multi-sport parlay promotion and a weekly pick contest. Therefore, if you are a sports fanatic that enjoys placing parlay bets, look no further than FanDuel Sportsbook.
Sports Betting at FanDuel
The FanDuel Sportsbook is dominant over other online sports betting operators, especially in New Jersey. Ultimately, it offers a fantastic sports betting experience. Not only does this top online sportsbook partner with the NBA and the NHL, but it also entered into history as the first operator to partner with an NFL team, the Denver Broncos.
Obviously, FanDuel has brand recognition, and it seems a limitless and never-ending source of marketing. Without further ado, let's really explore what FanDuel NJ offers.
You name it, and you can likely bet on it. FanDuel Sportsbook is extensive in offering wagers. Additionally, the sports list is even thoughtfully organized in alphabetical order in the mobile app and on the browser interface.
For prop bets and depending on your state, you can even look forward to betting on fun and weird Super Bowl props like the color of Gatorade to the result of the coin toss.
Aussie Rules
Baseball
Basketball
Boxing
Cricket
Cycling
Darts
Football
Golf
MLB
MMA
NASCAR
NCAA
NFL
NHL
Soccer
Table Tennis
Tennis
UFC
Exclusive only to PlayingLegal, I choose an upcoming sports event at the time of writing to compare odds from other competing online sportsbooks.
From this comparison, BetMGM Sports wins out with the lowest vig. FanDuel Sportsbook appears to be in the middle with DraftKings taking the highest vig. Then again, this odds analysis is purely based on one sporting event. 
Thus, I highly encourage shopping around and even calculating the market hold. Choose the best price for each side and bet at better odds than what is available at one sportsbook.
Also, FanDuel Sportsbook offers:
Moneylines
Point Spreads
Parlays
Teasers
Totals
Alternate Lines
Props
Futures
Runlines
Pucklines
For more exotic bets such as teasers and round robins, make a selection first and add it to your bet slip. Then, buttons on the bet slip will indicate "Standard," "Teaser," and "Round Robin." To put together parlay bets, click on "Standard."
Really, there is nothing too unusual about the types of bets offered. What sets FanDuel apart from the competition is how easy it is to place the more exotic bets above. Even a new bettor can easily put together a parlay, teaser, or round-robin as the FanDuel bet slip will guide exactly how to put together one of these bets.
If you're looking to settle a bet for a certain value before the sporting event finishes, you may be in luck. FanDuel Sportsbook offers the cash-out feature, but not on every bet. Should your bet be eligible, a "Cash Out Value" will appear on your bet slip or Active Bets tab.
To Cash Out:
Go to "Active Bets" on the bet slip.
Look for the green "Cash Out" button with the value of the cash-out.
Click on the "Cash Out" button and confirm it.
The FanDuel Traders then will either confirm or reject the Cash Out.
Please note that there is an "Overall Maximum Daily Payout Limit" of $1,000,000. This includes all winning bets placed. If your winnings exceed this daily limit, the winnings are automatically reduced to $1,000,000, and the remainder is forfeited.
Soccer
Events with a maximum limit of $1,000,000
Major League Soccer, English Premier League, FIFA World Cup Finals, French Ligue 1, German 1. Bundesliga, Serie A, Spanish Primera Division, The Championship, League 1 & 2, UEFA Champions League (from group onwards), Europa League, UEFA European Championship, FA Cup (1st round and up), Competitive Internationals between two UEFA teams.
| | |
| --- | --- |
| Match, League or Cup Win | $1,000,000 |
| Qualify, Over/Under on Goals, Score, Double Chance, Half/Full Time, Goalscorer, Win and Scorecast, Match Odds and BTTS | $250,000 |
| Other Match Markets | $150,000 |
| Other Ante-Post and Long-Term Markets | $1,000,000 |
| All Other Markets | $50,000 |
Events with a maximum limit of $500,000
African Cup of Nations Finals, CONCACAF Finals, Olympic Games, Competitive matches with CONMEBOL teams, English & Scottish League Cups, National League, Scottish Premier League, Scottish Cup from 2nd round and up.
| | |
| --- | --- |
| Match, League or Cup Win | $500,000 |
| Qualify, Over/Under on Goals, Score, Double Chance, Half/Full Time, Goalscorer, Win and Scorecast, Match Odds and BTTS | $250,000 |
| Other Match Markets | $100,000 |
| Other Ante-Post and Long-Term Markets | $100,000 |
| All Other Markets | $10,000 |
Events with a maximum limit of $250,000
Austrian Bundesliga, Belgian Jupiler League, Dutch Eredivisie, Australian A League, Finnish Veikkausliiga, French Ligue 2, German 2. Bundesliga, Greek Super League, Norwegian Tippeligaen, Portuguese Superliga, Scottish Championship, Swedish Allsvenskan, Turkish Super League, Danish Superliga, Major League Soccer
| | |
| --- | --- |
| Match, League or Cup Win | $250,000 |
| Qualify, Over/Under on Goals, Score, Double Chance, Half/Full Time, Goalscorer, Win and Scorecast, Match Odds and BTTS | $100,000 |
| Other Match Markets | $100,000 |
| Other Ante-Post and Long-Term Markets | $10,000 |
| All Other Markets | $10,000 |
Events with a maximum limit of $100,000
Norwegian Adeccoligaen, Scottish Division 1 & 2, Swedish Superettan, Danish Division 1, Swiss Super League, Serie B
| | |
| --- | --- |
| Match, League or Cup Win | $100,000 |
| Qualify, Over/Under on Goals, Score, Double Chance, Half/Full Time, Goalscorer, Win and Scorecast, Match Odds and BTTS | $50,000 |
| Other Match Markets | $50,000 |
| Other Ante-Post and Long-Term Markets | $10,000 |
| All Other Markets | $10,000 |
Events with a maximum limit of $50,000
All other soccer competitions and for qualifying rounds for all competitions.
| | |
| --- | --- |
| Match, League or Cup Win | $50,000 |
| Qualify, Over/Under on Goals, Score, Double Chance, Half/Full Time, Goalscorer, Win and Scorecast, Match Odds and BTTS | $25,000 |
| Other Match Markets | $25,000 |
| Other Ante-Post and Long-Term Markets | $10,000 |
| All Other Markets | $10,000 |
Basketball
Ice Hockey
Tennis
Football and Baseball
Cricket
Golf
Boxing
MMA and UFC
Other Sports
Overall, in-play betting at FanDuel is an easy and smooth experience. To access in-play betting, click on "Live" next to the "Home" tab at the top of the browser or on the mobile app's top-left corner.
The Live In-Play Betting screen has available sports neatly categorized. To be sure, the best part of the in-play betting is how odds are continuously updated, either flashing green or red. This fantastic feature allows you to quickly know whether odds are improving or not while keeping track of the game.
On the negative side, there needs to be a word of caution about relying solely on the game tracker or game clock in the FanDuel Sportsbook. Unfortunately, the displayed time can be wrong, and this seems to happen more during basketball games. According to FanDuel's Terms of Service, this is out of their control, and you will not be refunded for any bets you placed by relying on the wrong time. Sadly, this is not an issue that is exclusive to FanDuel. This appears to be an issue for any sportsbook that uses third-party software.
As part of the partnership with IMG Arena, FanDuel Sportsbook can now offer live streaming of NHL games right in the mobile app. However, you need to have either a funded player account or placed a bet on the event. Although, keep in mind that blackouts will apply either to local teams or subject to national broadcasts.
FanDuel Sports Betting Mobile App
Indeed, it is no secret that the FanDuel Sportsbook mobile app is nothing short of downright amazing. Android and iOS devices alike are supported.
Moreover, you don't need to take my word for it. The overall rating for the Apple app is 4.7 out of 5. As far as aesthetics, it isn't easy to point to a cleaner looking mobile sportsbook app. Layout wise, upcoming, and popular bets are listed first. The Bet Slip is conveniently located at the center bottom of your mobile device. This ensures that even sports betting novices aren't intimidated.
There is a minor hiccup in the mobile app. During my review, Horse Racing is listed as "New," located at the very top of the home screen. Yet, when you click on the icon, it takes you nowhere. Perhaps, the Horse Racing icon is a sign of things yet to come.
Honestly, there are some small complaints and issues with the FanDuel Sportsbook mobile app. Firstly, it is slow to load during major sporting events where other people are vying to place wagers, mainly live in-play betting. Secondly, the geolocation takes time to clear. Indeed, there is a notice that pops up informing you that the geolocation check may take up to 2 minutes. However, these seem to be server issues rather than issues with the mobile app's actual functionality.
Visti FanDuel by clicking here on your mobile device and click on the Android icon.
iOS mobile devices can search for the FanDuel Sportsbook mobile app on the Apple App Store.
Click on "Download" for Android, save the "fanduel.apk" file.
Override any security setting and check the "unknown sources" box.
Finally, click "Install" to complete the process.
Honestly, the FanDuel Sportsbook browser-based user interface is, again, amazing. While I hate to use the same term twice to describe anything, FanDuel warrants it. Best of all, it really does not matter if you are new to sports betting or a seasoned professional; the user interface is intuitive.
The FanDuel layout ensures that you will find your desired bets. To explain, if you are interested in placing parlays, teasers, or round robins, the Bet Slip informs you of how exactly to do so after you add your first bet.
Typically, I find interactive scrolling banners too busy-looking and cluttered. However, FanDuel lists current ongoing promotions and popular either live or upcoming games neatly and unintrusive manner, keeping an overall clean feeling to the desktop interface.
Typically, an ongoing issue with online sportsbooks that offer lots of odds is organization. I must say that is not the case here. FanDuel has the most well-organized and straightforward interface. In this case, simple equates to amazing. In detail, when you click on any of the sports listed in the A-Z menu, that particular sport opens up with a list of available bets. Then, you can easily navigate by league name or different bet categories.
Finally, I did not notice any of the issues from the mobile app on the browser-based interface. There is no horse racing icon, and the browser interface loads very quickly, even with geolocation checks. There's simply nothing negative here to mention about the FanDuel Sportsbook browser-based interface.
Payment Methods and Withdrawal Limits
Bank Transfer
MasterCard
PayNearMe
PayPal
Play+
VIP Preferred
VISA
Obviously, with FanDuel being a top online sportsbook, you have your choice with deposit methods. To be sure, keep in mind the deposit minimum of $10. 
For withdrawals, you must have previously used the same method to deposit except for requesting cash at the physical sportsbook. Best of all, FanDuel has no limits on withdrawal requests regardless of your chosen payment method.
| Payment Methods | Payout Time |
| --- | --- |
| PayPal | 12-13 Hours |
| Cash At Counter | Contact Customer Support |
| Online Banking | 3-5 Business Days |
| Physical Check in Mail | 7-10 Business Days |
| FanDuel Play+ Prepaid Card | 12-24 Hours |
The FanDuel Prepaid Play+ Card also deserves an honorable mention because of the ease of use, and it is widely accepted anywhere Discover cards are. Also, there's a high approval rate when it comes to loading funds directly from your Visa or Mastercard.
Once you apply for the prepaid card directly through the sportsbook, it is automatically linked to your player account. Then, you can fund the Play+ card immediately. However, do note that the physical card arrives in the mail after two weeks.
There are also funding limits attached to the Play+ card.
For standard account limits:
$2,000 Daily
$4,500 Weekly
$10,000 Monthly
For VIP accounts:
$10,000 Daily
$30,000 Weekly
$70,000 Monthly
FanDuel Sportsbook is legal and licensed in every state that it accepts wagers. By being a legal and regulated online sports betting operator, FanDuel needs to comply with the associated state's regulatory gaming commission. Playing at a legal and licensed online sportsbook affords you the safety and security of your funds.
In fact, the NJDGE investigated and ruled on disputed soccer odds that were up for a period of 4 days at FanDuel in July 2020. This error did not just affect the FanDuel NJ Online Sportsbook customers, but the Meadowlands' FanDuel retail sportsbook took wagers on the listed soccer odds. As a result of the investigation, the NJDGE found that the FanDuel Sportsbook must pay up on those bets in New Jersey. However, the disputed bets are still under review in Indiana.
FanDuel Company Review
Parent Company:
Flutter Entertainment
Software:
IGT PlaySports
International Licenses:
United Kingdom, Ireland, Italy and Australia
Phone:
(877) 689-0662
Email:
Form Request on Website
New Jersey
License: New Jersey Racing Commission
License Partner: Meadowlands Racing & Entertainment
Pennsylvania
Colorado
West Virginia
Indiana
Iowa
Tennessee
Illinois
MIchigan
Virginia
FanDuel initially launched in 2009 and quickly gained notoriety as a Daily Fantasy Sports provider. Once Paddy Power Betfair, an Irish bookmaker, acquired FanDuel in 2018, it formed Flutter Entertainment and expanded to offer legal sports betting. FanDuel is not the only US sportsbook brand either, as Flutter Entertainment also owns FOX Bet along with PokerStars.
In partnership with Meadowlands Racing & Entertainment, FanDuel opened a retail sportsbook in July 2018. Shortly after, the FanDuel mobile app launched in Sept. 2018. Now, FanDuel remains the top NJ sports betting operator in terms of revenue, easily beating out the competition.
Definitely, the FanDuel brand is gaining rapid recognition. This online sportsbook is already live in Pennsylvania, West Virginia, Indiana, Colorado, plus Illinois. Also, look for FanDuel Sportsbook to launch in early 2021 in Michigan.
Virginia has legalized sports betting, but the actual launch of sports betting is yet to come. Therefore, it is a logical conclusion that you can expect to see FanDuel Sportsbooks in Virginia next.
Most importantly, FanDuel wants you to gamble responsibly. To this end, FanDuel actually provides more options and tools than other NJ online sportsbooks to manage your gaming activity sensibly.
Most online gambling operators provide you with the ability to set your own limits. However, FanDuel goes above and beyond in this area by allowing you to set alerts.
Set your own gaming limits with the following tools:
Deposit limits
Contest entry alert (if you have entered too many contests in a given time period)
Contest entry limit
Maximum entry fee limit
Wager limit
Maximum wager limit on a given bet slip
Time limit
For even more serious limitations on your account, choose from taking a timeout, getting a reality check detailing how much time and money you have spent, and even steps on how-to self-exclude.
For even more tools and additional resources, FanDuel consults with the National Council for Problem Gambling (NCPG) along with the International Centre for Responsible Gaming. Call 1-800-GAMBLER for around the clock, confidential help.
At this time, FanDuel Sportsbook does not have a loyalty or rewards program.
However, if you play daily fantasy games, you access the FanDuel Players Club and earn FanDuel Points.
With the rapid expansion of FanDuel Sportsbook into many states with legalized sports betting, I would not be surprised if some loyalty or rewards program crops up in the future.
FanDuel Sportsbook offers 24/7 customer support through the traditional channels of phone, live chat, or email. Please note that if you select the Live Chat option, you will be connected with a bot first before getting in touch with Live Chat support.
Perhaps it is because FanDuel is such a large sportsbook and operates in other states, but I found customer service to be relatively slow. When contacting Live Chat, there was a pop-up explaining that you might need to wait for extra due to high service volume, but I was the number one in the queue. Despite being the first in the queue, I waited approximately 10 minutes before an agent connected in the Live Chat client. The agent then asked for another 3-5 minutes before addressing my questions about teasers and withdrawals.
This was not a one-off experience either. Consequent customer service experiences were approximately the same. On the whole, though, customer support is diligent and strives to answer questions or resolve issues.
Phone: (877) 689-0662
Email: Available through the Contact Us Form
Live Chat: Available
Support Hours: 24/7
FanDuel Sportsbook offers an amazing sports betting experience. There are a few minor hiccups or issues, such as the mobile app being slow to load during major sporting events, plus customer service is slow to respond at times. Overall, there is no wonder why this is the top online sportsbook with a clean and well-organized mobile app and the vast number of odds offered.
Best of all, there's a great sport betting risk-free bet offer just for first-time players.
FanDuel Sportsbook Review FAQs
How does the FanDuel Sportsbook pay out?
FanDuel Sportsbook pays out through your method of deposit. This means that you can withdraw only with the deposit options you previously used. However, there are no withdrawal limits.
How does the FanDuel $1000 risk free bet work?
You must lose your initial wager in order to receive the risk-free bet or refund to your player account. This amount credits to your player account within 72 hours when the bet is settled. Then, you need to wager the amount of the risk-free bet again and win in order to withdraw.
What states can use the FanDuel Sportsbook?
FanDuel Sportsbook is available where legal sports betting is available. For now, FanDuel Sportsbook is available in NJ, PA, CO, IN, IA, TN, IL, MI, WV and VA.
Is FanDuel Sportsbook safe?
Yes, FanDuel Sportsbook is safe and secure. Firstly, it is fully legal and licensed through the New Jersey Division of Gaming Enforcement (NJDGE). However, it is not just legal, but also the top online sportsbook in NJ.
Specification:
FanDuel Sportsbook Review
Betting Features
Cash out, Custom Bets, In-play betting, Live Streaming, Odds boost, Parlay, Props
Licenses

CO

IL

IN

IA

MI

NJ

PA

TN

VA

WV

Payment Options

Bank Transfer

MasterCard

PayNearMe

PayPal

Play+

VIP Preferred

VISA

Sports
Australian Rules, Baseball, Basketball, Boxing, Cricket, Cycling, Darts, Football, Golf, MLB, MMA, Nascar, NCAA, NFL, NHL, PGA, Rugby League, Soccer, Table Tennis, Tennis, UFC

FanDuel Sportsbook Review