Online Gambling in Puerto Rico

Legal Online Gambling in Puerto Rico
The Commonwealth of Puerto Rico is a US territory. Although it is not a state, it has followed suit with many of the United States's stances on online gambling. For instance, it has taken the US's direction by allowing online betting on horse and greyhound races. Additionally, on March of 2012, the Horse Racing Board in Resolution and the Peurto Rican Government authorized and approved the first online gambling site operating within Peurto Rico.
There are many types of gambling both online and physical that are regulated and legal in Puerto Rico such as casinos, horse, sports betting, and lottery. We've put together a guide to online gambling within Peurto Rico so you can stay above the law when it comes to trying your hand at a favorite past time.
Overview of Puerto Rico
The official name of Puerto Rico is the Commonwealth of Puerto Rico. It is a US territory in the northeastern Caribbean and is an archipelago that includes the main island and then a number of smaller ones. The largest city and capital of Puerto Rico is San Juan. The territory has a population of approximately 3.6 million people.
What Types of Gambling are Legal in Puerto Rico?
Almost every type of land-based gambling is allowed and regulated within Puerto Rico, including bingo, horse, lotteries, and casino games. Additionally, cockfight betting is even legal and regulated. In total, there is one horse track, 19 casinos, and a few cockfighting arenas scattered throughout the island.
The legal power of unincorporated territories in the United States is a topic up for debate. They are allowed to regulate and pass their own laws. However, the United States Congress (whom they are unable to have their own representatives within) is authorized to nullify any of their territorial legislatures if they see it fit.
This means that all of the restriction placed on online wagering in the United Stated on a federal level is also applicable to Puerto Rico as well. Because of this, online gambling is only permissible on a state level, which means that player pools cannot be shared across country or state borders.
The UIGEA (Unlawful Internet Gambling Enforcement Act) made all financial transactions from banks to online gambling sites illegal. Additionally, the Wire Act of 1961 outlawed all interstate electronic transmissions that have to do with wagering, which makes interstate online wagering illegal. These two federal laws are effective in Puerto Rico, making most types of online gambling illegal within the territory.
[mashshare]
Playing on Offshore Websites
Although overseas gambling websites offer their services to Puerto Rico, that does not make doing so a smart or safe investment. This is because the majority of foreign sites reside in countries that do not have any gambling regulations. Without any accountability or responsibility for fair play, offshore websites are both dangerous and unreliable to deposit money.
Online Poker and Casino Games
You can try your hand at playing land-based poker and casino games in Puerto Rico as it is both legal and regulated. You can play for real money at any brick and mortar casino. As stated earlier, there are 19 of these throughout the island.
Unfortunately for online poker and casino game lovers, playing it in Puerto Rico is prohibited. Although US federal statutes allow for territories and states to pass their own laws to regulate online poker and casino games, Puerto Rico has chosen to opt out of such legislation. Although no Puerto Rican players have been prosecuted for playing on overseas poker websites, it is highly recommended that you avoid doing so for the reasons stated above.
Online Sports Betting
Online sports betting within Puerto Rico is prohibited. However, no players have been prosecuted. The PASP (Professional and Amateur Sports Protection Act) of 1992 banned sports betting throughout the United States as a way to protect amateur and professional sports from being tainted by gambling and to keep games fair. PASPA prohibited all states that did not already have sports betting legislature in place. This law made Nevada a monopoly on sports betting within the US.
Online Horse and Greyhound Racing
Although Puerto Rico bans sports betting, it allows horse and greyhound race betting, as this form of gambling is exempt from the UIGEA and PASPA. Both online and land-based horse betting is allowed within most territories and states in the US, including Puerto Rico.
Puerto Rico also created their first regulated online horse betting website and those who would like to see a real race can head down to the island's one track called the Hipodromo Camarero. There are also several physical betting shops that you can head to if you would rather do it that way.
Moreover, unique to the rest of the United States, cockfight betting is allowed within Puerto Rico. This is due to the fact that it is a tradition within the territory amongst the local population. In fact, cockfighting is so popular in Puerto Rico that several arenas are supported and funded by the government and some big cockfight are televised. No other US territory or states allow cockfighting.
Residents can play on a plethora of regulated horse race betting sites that offer betting on every race in the United States, as well as some across the world. Not only does this give Puerto Ricans the ability to wager at home, but they can do so with 100 percent legality.
These sites offer every race everywhere in the US as well as several international races. Not only can residents choose to gamble at home, but they can also do so safely and with 100 percent legality.
Here is a safe and legal horse and greyhound betting site:
BetAmerica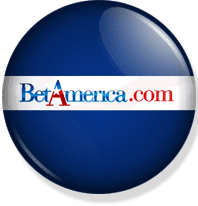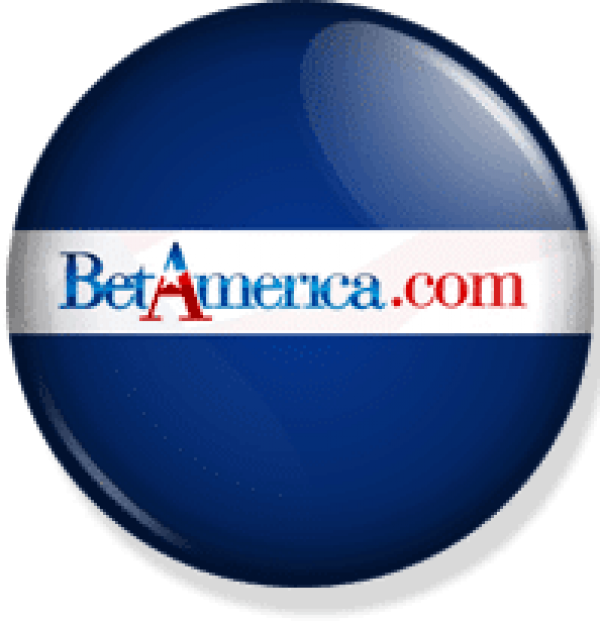 BetAmerica is one of the highest ranked sites for quick payouts and reliable gameplay. The website allows users to bet on multiple live horse races at any time that are happening across the world. This platform also hosts tournament events so that users have a chance to win huge every weekend. You can also use BetAmerica on your smartphone with their mobile app. Stream and bet from anywhere with BetAmerica. If you signup now as a new member you will receive a cash bonus when you make your first deposit.
Online Fantasy Sports Betting
Daily fantasy sports is the new hit betting method that has taken the sports betting world by storm. Unlike traditional sports betting in which players have to cross their fingers and pick one game to win, daily fantasy sports are focused more on skill and strategy. In the 2006 UIGEA, the US Congress exempted this form of betting because it was more based on skill than luck.
Many variables determine the outcome of a sports game including team chemistry, week-to-week matchups, strategies and more. DFS players have to be knowledgeable in all of these factors to come out on top of their game. Although this type of gameplay does take time and effort, DFS has proven to be a remarkably successful form of online betting with more than 57 million people enjoying the fast-paced gameplay.
There are a number of DFS websites that are properly licensed to operate in close to every state and territory in the US with some notable exemptions. Users can rest assured that fantasy sports betting use both reliable and safe payment processing.
DraftKings in Puerto Rico

DraftKings is one of the largest fantasy sports wagering platforms available in the current market. The website is geared towards daily fantasy sports leagues, and so players do not have to commit themselves to playing on a season long fantasy league. If you join DraftKings as a new member, you will receive up to $1000 matching bonus on your first deposit. Check out the DraftKings Review!
Conclusion
Puerto Rico does not currently have legislature in the works to legalize any other forms of online gambling, such as poker. However, those who wish to try their hand at some gambling fun can do so through horse race betting or daily fantasy sports as these are two fun and safe ways to bet money. Keep in mind that it is best to stay away from overseas betting websites so that you are guaranteed to have a safe gambling experience. Remember your limits and seek help if you have a gambling problem. Have fun and good luck!