PointsBet Sportsbook Review
| | |
| --- | --- |
| Bonus Offer | 9 |
| Odds | 9.5 |
| Interface | 9 |
| Payment Options | 7.5 |
| Customer Support | 7 |
Bonus Terms:
The first refund is a maximum of $1,000 for PointsBetting wager if you lose.
The second refund is a maximum of $500 in Free Bets for your very first fixed price wager if you lose.
Bonus bet must be used within seven days from when it is credited.
Bonus bet must be used on markets of $1.50 or (-200) or greater odds.
Bank Transfer
MasterCard
PayNearMe
PayPal
PointsBet MasterCard
VIP Preferred
VISA
PointsBet Sportsbook offers innovation and uniqueness, plus an exciting twist compared to traditional sports betting operators. While it is true that the old school sports bettors will find what they are looking for, PointsBet takes it a step further. Here, you can kick it up a notch by betting on the point spread or PointsBetting.
Moreover, there's a fantastic new player offer of up to $2000 in Free Bets by using an exclusive code. I took PointsBet for a thorough test drive, so now I invite you to take an in-depth look under the hood.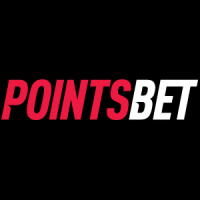 Most Unique Betting Features
PointsBet Sportsbook indeed outpaces the competition. In detail, there is a fantastic risk-free bet welcome offer, the capability of Name-A-Bet, tons of fun props and futures, plus an excellent live betting product. Frankly, it is difficult to come up with any negatives except the limited customer support contact methods.
PROS
Smooth in-play betting experience
Unique features like PointsBetting
Fantastic $1500 Free Bets welcome promo
Ability to place off-the-board bets with Name-A-Bet
Cash Out is available on certain bets
CONS
Lack of Customer Service options
Live Chat is slow
PointsBet $2000 Free Bets Promo Code
For the best and most lucrative PointsBet welcome bonus offer, enter the code:
LEGAL1500
Once you enter the exclusive code, "LEGAL1500" you are eligible for the maximum PointsBet bonus. "LEGAL1500" is available for use anywhere that PointsBet is available, which currently is: NJ, IL, IN, and IA.
The promo code "LEGAL1500" entitles you up to $500 on a Fixed Odds bet and up to $1,500 on PointsBetting.
Sign up through our exclusive links and click on the red 'Sign Up Now' button. Note: For Iowa, you will need to register in person at Catfish Bend Casino.
Fill out all your relevant personal details to register for a new account.
Make your first real money deposit.
Place your first Fixed-Odds and PointsBetting bet.
If the Fixed Odds bet loses, you'll be credited back up to $500 in Free Bets. If the PointsBetting wager loses, you'll be credited back up to $1500.
How to Use the Risk-Free Bets
Remember the golden rule with risk-free bets: if you win, there is no refund payable. You only receive a refund if your bet loses.
Also, the $500 in Free Bets is only available for your first fixed price wager, and the wager has to lose for you to receive a refund.
The second part of the PointsBet bonus is worth $1500 in PointsBetting. Note that if you use the 'Stop-Loss' on PointsBetting, you become ineligible for the bonus. Also, make sure that you do not have a bet on the opposite side of the same market.
Ongoing Betting Promotions
PointsBet separates themselves from the competition by offering numerous incentives through ongoing betting promotions. In general, there are over ten ongoing active promotions.
To find ongoing promotions, click on the hamburger menu in the top left of the browser interface and then, 'Promos.' In detail, look for numerous promotions during major sports events. Finally, if you follow PointsBet on social media, the sportsbook actively posts all of their ongoing promotions to ensure that you never miss offers for free bets and free bonus offers.
Sports Betting at the PointsBet Sportsbook
PointsBet officially accepted its first wagers in the US in 2019 in the Garden State. However, this cutting-edge sportsbook offers some incredible and extremely unique features. Also, according to PointsBet, the company has "introduced a slew of well-received, bettor-first initiatives."
With so many great betting options, I invite you to take a further look into all that PointsBet has to offer.
Boxing
Cricket
Cycling
Darts
Golf
MLB
Motor Sports
NBA
NCAA
NFL
NHL
Soccer
Tennis
UFC
PointsBet is on par with other online sportsbooks in terms of odds. However, I strongly recommend having accounts at multiple sports betting sites. As seen from the example above, you receive different prices based on where you choose to bet.
At PointsBet Sports Betting, if you are looking for a bet that is not currently offered on a sport or special event, you can request it. Other online sportsbooks refer to Name-A-Bet as a custom bet or off-the-board bet. Moreover, through PointsBet, you have options on how to request your bet: social media like Twitter, directly on the PointsBet betting interface, or through customer service channels.
Request your custom bet.
PointsBet Traders then price the potential bet.
Finally, your market appears on site.
Here are some details to keep in mind regarding Name-A-Bet:
Request your bet at least two hours before the start of the game.
Any sports shown on PointsBet are approved. However, sports not shown on the menu are not approved.
PointsBet uses discretion when it comes to pricing the market, which means that certain bet requests may be denied according to state regulations.
Once your market is priced and live, you will receive an email.
Finally, Name-A-Bet cannot be the opposite of a booster market.
Truly, Name-A-Bet is a fantastic highlight of PointsBet. There are some online sportsbooks that do not offer this unique feature unless you are a high roller, whereas, at PointsBet, everyone is privy to this advantage.
Specifically, Points Betting is a truly unique and exclusive sports betting option that no other online sportsbook offers. In short, PointsBetting is a type of point spread wager where the more you are right, the more you win. Thus, Points Betting can be extremely volatile but also extremely lucrative depending on how much risk you are willing to take.
If you're tired of betting on the same traditional money line wagers with fixed outcomes, PointsBetting offers you a different sort of betting based entirely on your bet's outcome. In this manner, you don't know how much you win or lose until the end of the game.
If a bet wins by one point or unit, you win 1x more than you stake. However, if your bet wins by 2x or 10x, your win multiplies as well. Conversely, if you lose, you are losing by 1x, 2x, 10x, and so on your stake. Now, there are market caps with max wins and losses displayed on your bet slip when you place a PointsBetting wager. Additionally, specific bets also have a stop loss to help you reduce potential losses.
According to the PointsBet Twitter channel, in Sept. 2019, a bettor wagered $30,000 on a PointsBetting wager per point for the Ravens (-6) versus the Dolphins. The Max Win/Loss on this particular wager was $600,000! Now, the Ravens more than covered, and the bettor won the maximum on the bet. However, if the PointsBetting stake lost, the bettor would have lost $600,000. Compare this amount to a traditional money line at -110, and the bettor would have only won $27,000 and change.
Without a doubt, PointsBetting is a fun and exciting feature that is much appreciated depending on the level of risk and volatility you prefer.
Firstly, keep in mind that cash out bets are not available for every wager you place at PointsBet. In detail, cashouts are available on select pre-game, singles, or fixed odds bets. The point of a cash-out is to allow you to protect yourself if it looks like a wager won't win out in the end by taking partial winnings.
To see if your active bet offers Cash Out, go to your 'Pending Bets' and look for a red 'Cash Out' button. Also, there is a premium associated with your Cash Out if the odds to your bet have not changed. However, if the odds have moved to favor you, you will be able to Cash Out more than your original wager. Finally, you can always review any prior Cash Outs you may have made within your player account in the 'Transaction History' tab.
Minimum and Maximum Bet Limits at PointsBet
In terms of minimum bets, the lowest you can place online at PointsBet is $0.50.
Here are the maximum daily payouts per sport for each customer.
Soccer
| | |
| --- | --- |
| Top Leagues (EPL, Serie A, Bundesliga, Eredivise) | $300,000 |
| Other | $100,000 |
Basketball
Ice Hockey
Tennis
Football and Baseball
Cricket
Golf
Rugby League
Rugby Union
Motor Sports
Other Sports
Other Sports
There is a limit of $40,000 and for prop bets $20,000.
Overall, PointsBet offers a fantastic live in-play betting experience. Definitely, this feature is one of the many highlights of this new-and-upcoming sportsbook. Lines are refreshed quickly after every play, giving you no issues confirming bets in the middle of a sporting event. Also, you have a variety of betting options in each event.
There are online sportsbooks that offer in-play betting, but the bets are limited only to money lines and in-game total for live betting. Comparatively, PointsBet provides a whole host of prop bets, like alternate totals and bets on partial game segments.
Right now, there is no live streaming available at PointsBet, but rest assured that it is coming soon. Data and digital solutions firm, Genius Sports, entered into a content partnership with PointsBet to bring live streaming of sports events in the US.
You will soon be able to access live streams directly on the PointsBet Sportsbook platform with even more options to bet in-play with the BetGenius partnership. Although, keep in mind that the live streams will be more available during off-peak times with tennis, soccer, volleyball, esports, and table tennis. Finally, live streaming will also be subject to blackout restrictions for specific states.
PointsBet Sports Betting Mobile App
The mobile app for PointsBet sports betting is available for Android and iOS devices. In terms of user experience, it is fantastic and convenient. In fact, it is a seamless transition from the browser-based interface. In detail, in-play betting was easy, smooth, and quickly updated.
Speed is of the essence when it comes to play-by-play betting. Unlike other online sportsbooks' software and servers that are overwhelmed during peak hours, PointsBet proprietary software had no issues with speed. Of course, I would like to revisit and do another review as PointsBet launches in more states to ensure that speed remains a non-issue.
Scroll to the bottom of the PointsBet homepage, click the Android or iOS icon, and 'Download.'
For Android, save and open the 'PointsBetAndroidApp.apk' file when the download completes. (Please note you may need to enable 'Unknown Sources' download).
After installation completes automatically, sign-in with your PointsBet login details.
Without a doubt, PointsBet Sportsbook works to separate its interface from the competition. The aesthetics are slightly different and refined in comparison to a standard online sportsbook. The home page, in particular, takes a little bit to get comfortable with using.
The main interface has a mixture of 'Featured' and 'In-Play' sporting events. Then, on the right-hand side, there is a widget with 'Next Up.' Typically, in other sportsbooks, different sport sections are located on the left-hand side of the interface. While this is technically true at PointsBet, the different sport sections are tucked away in a side-facing menu that slides in-and-out.
After choosing your particular sport, game lines appear, but futures and props are a bit hidden within a small down arrow located at the bottom of the section. Once you click on the arrow, the section unfolds for other lines to appear.
Once you are used to a slightly different organization, it is easy to locate these other betting lines. Yet, most sportsbooks have tabs that prominently feature the futures, props, and alternative bets.
Thus, it is my recommendation that the organization be improved a little. Indeed, this small improvement suggestion may be considered nitpicking as the overall experience at PointsBet is smooth.
Payment Methods and Withdrawal Limits
Bank Transfer
MasterCard
PayNearMe
PayPal
PointsBet MasterCard
VIP Preferred
VISA
Now, it must be stated that PointsBet, in general, has fewer payment options than other more established online sportsbooks. Besides, specific payment methods are not available across the board. In time, as PointsBet becomes more established, more deposit and withdrawal options should be offered.
The following options are available to NJ players only: 
Pointsbet Mastercard
Credit and Debit Cards 
Cash at the Cage 
IA players can also deposit and withdraw via the cashier's cage. 
In terms of withdrawal options, keep in mind the following limits and processing time. Notably, some of the withdrawal methods, such as PayPal, are not available unless you have previously used it to make a deposit.
| Payment Methods | Processing Time | Withdrawal Limits |
| --- | --- | --- |
| ACH /e-Check | Instant | No Limit |
| Cash at the Cage | Instant | $10,000 |
| PointsBet Mastercard | Instant | $5,000 |
| Online Banking | 1-2 Business Days | No Limit |
| PayPal | 1-2 Business Days | No Limit |
In order to use the PointsBet Mastercard, you first need to sign-up and request to have a physical card sent to your address within 3-5 business days. On the other hand, you don't need to wait for the physical card to be mailed to you; you can immediately deposit as soon as the sign-up process is complete.
Also, note that there is a maximum deposit daily limit of $5,000. Finally, the maximum you can have on your PointsBet Mastercard is $25,000. Most other online gambling operators use Play+, and it appears that this is the equivalent at PointsBet.
PointsBet is Legal and Licensed
Each state's gaming commission has approved PointsBet to operate in each state where it is licensed. Therefore, betting with a legal and licensed online sportsbook means that PointsBet has to comply with relevant state gaming regulations and provide a safe and secure betting environment for customers.
Additionally, PointsBet is a publicly-traded company on the Australia Stock Exchange.
PointsBet Company Review
Parent Company:
PointsBet Holdings Ltd.
Software:
Proprietary PointsBet Software
International Licenses:
Australia
New Jersey
License Partner: Meadowlands Racetrack
Illinois
Indiana
Iowa
Michigan
Frequently, particularly in sports betting, there may be issues with continually changing odds or potential unfair payouts or cancellation of bets already in place. Moreover, as a player, you often feel powerless against the decision of the sportsbook.
At PointsBet Sportsbook, it is evident that these types of issues should be remedied. Thus, there is a special Karma Kommittee that sits at 7 am with coffee and a bagel to discuss the last 24 hours at PointsBet.
Above all, if you feel significantly wronged or suffered an injustice while betting at PointsBet, air your grievances! If the Karma Kommittee sees fit, a Good Karma Payout may be executed not just to you but to all affected PointsBet bettors in the form of Free Bets.
Indeed, I cannot commend PointsBet as a company enough to offer this type of appeals service.
Originally, PointsBet was founded in Australia in 2017. After quickly becoming a success in Australia, the company set its sights on the US by entering the New Jersey market in 2019. Coming up to speed, PointsBet is now "America's fastest-growing online bookmaker" and currently approved for launch in more than twelve states, dependent on the particular state's legislation.
PointsBet USA is not just ready to rest on its laurels in terms of expansion, either. High profile sponsorships with Darrelle Revis, NBC Sports, the Detroit Pistons, and NBA Legend Rip Hamilton only add to rapidly growing brand recognition. 
Look soon for PointsBet to launch in Michigan, Colorado, and possibly, Virginia along with Tennessee. In fact, the online sportsbook recently opened up a second US office in Denver, Colorado, as it readies for launch.
Also, an online casino is planned for New Jersey as well. Evolution Gaming partnered up with PointsBet to offer live casino games. Finally, PointsBet publicly joined a consortium indicating interest in launching in Mexico; should the country legalize online sports betting.
At PointsBet, it is essential that you enjoy the gaming experience without going overboard and staying in control. Prominently listed on their browser interface and app, the RG icon directs you to an extensive section regarding responsible gambling plus the tools you have available.
Pre-Commitment Limits
The responsible gambling terms that PointsBet uses are unique. However, the idea behind pre-commitment limits is the same.
Limits are set by clicking on 'Set Limit' under the 'Deposit Limit' option.
Limiting periods are 1, 7, or 30 days.
Limits are immediate when requested and on a rolling basis.
You must wait until the limitation period is over before increasing or removing limits.
You can also place maximum betting limits on your player account.
Time-Based Limits, Cooling-Off and Self-Exclusion
Again, PointsBet Sportsbook offers other limits in order to help you manage your gaming activity.
Time Limit: This limit reduces the maximum hours of the day you can play.
Cool-Off period: exclude yourself temporarily from PointsBet for either 3, 7, or 30 days.
Self-Exclusion: long term suspension from a period of 1 to 5 years with possible referral to the appropriate gaming regulatory authority, where exclusion could be from all online gambling operators in the state.
Other PointsBet Products in the US
At the moment, there are no other products coming from PointsBet in the US. As I hinted earlier, there are some rumours that a PointsBet Casino is in the making. Once that becomes a thing, I will test it, review it and publish it accordingly.
Unlike most other online sportsbooks, PointsBet offers up rewards for every bet placed, every day, without any real restrictions.
Here's how the PointsBet Rewards program works:
Receive 1 Rewards point for each $5 on every Fixed Odds Bet.
Receive 1 Rewards point for each $1 Parlay Bet
Receive 1 Rewards point for every $1 won or lost with PointsBetting
Without a doubt, the simplicity of the program is very appreciated. Having a straightforward and clear Rewards program is ideal, especially when most other sports betting sites do not even offer any type of Rewards or Loyalty program.
PointsBet Sportsbook offers up two methods to contact customer support: Live Chat and email. Although there is no phone support, and Live Chat plus email yield slower responses, I highly recommend contacting them through Twitter @PointsBetUSA, as the response time is much faster.
Unfortunately, Live Chat is very slow on the several occasions that I contacted support. The typical response time took around four minutes to answer fundamental questions. Definitely, it appears that PointsBet Sportsbook can improve with better response times in their Live Chat support.
Live Chat: Available 24/7
Email:

[email protected]
PointsBet Sportsbook is not to be missed. This truly fun and unique online sportsbook offers up a fantastic deposit bonus with risk-free bets. Besides, there are fun props and features. You also can request custom bets through Name-A-Bet. Best of all, the uniqueness of PointsBetting offers you a new and exciting twist on traditional sports betting.
PointsBet Sportsbook Review FAQs
Specification:
PointsBet Sportsbook Review
Betting Features

Bet-Builder

Cash Out

In-play Betting

Licenses

IL

IN

IA

MI

NJ

Payment Options

Bank Transfer

MasterCard

PayNearMe

PayPal

PointsBet MasterCard

VIP Preferred

VISA

Sports

Boxing

Cricket

Cycling

Darts

Golf

MLB

Motor Sports

NBA

NCAA

NFL

NHL

Soccer

Tennis

UFC
PointsBet Sportsbook Review