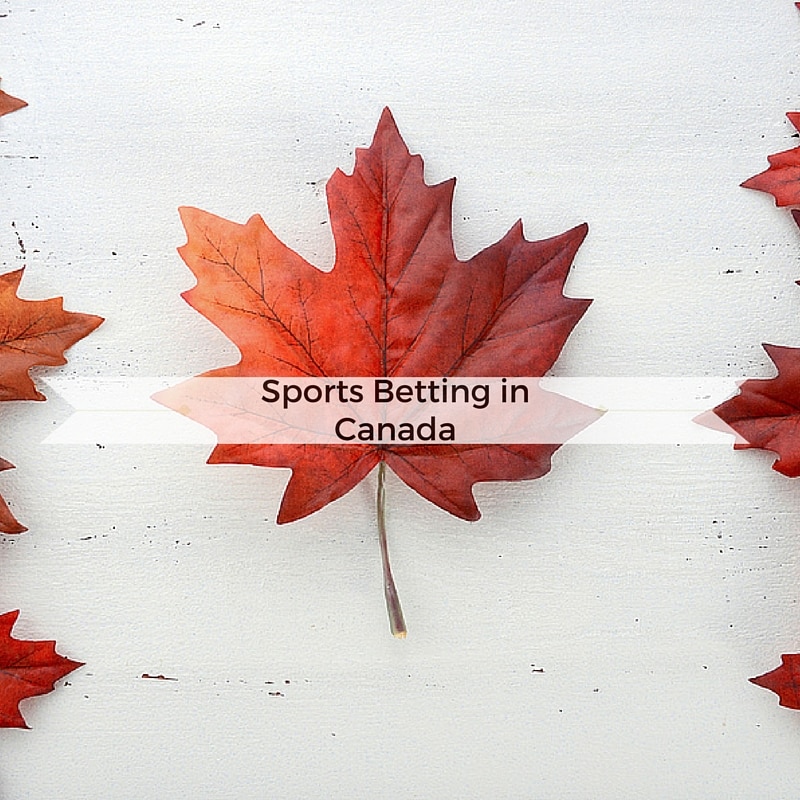 With the providence of Ontario recently opening an online betting site to residents, many Canadians are wanting to know more about the legal gambling options within the country. The southern neighboring United States has one of the strictest set of both federal and state laws when it comes to betting online. However, the progression of both countries' gambling industries is slowly making headway. Sports fans everywhere have always wanted a legitimate betting option, but the sports books have been nothing short of limited as of late. In the place of illegal sportsbooks has risen fantasy sports betting. Daily fantasy sports betting acts is a legal alternative to sportsbooks due to its skill aspects that affect winning outcomes. Sports enthusiasts should be properly educated on what is legal and what is not. A sports bettor's best bet is to get Canadian Sports Betting Legality
Controversy has always remained at the center of sports betting for Canada. Although the country does not always enforce its online gambling laws, Canada is in a position of proper reform to regulate online gambling rather than condoning illicit gameplay. The truth is, the so-called "grey area" with offshore gambling sites is a lot more black and white than people think.
Gambling on sites that are not managed, licensed, and regulated in Canada is actually illegal, though the police will not come kicking down your door for placing a few bets on your favorite hockey team. However, if you plan on running or operating an illegal site or sportsbook, you could face some serious jail time regardless of the province you reside in. Even though residents who play with sports books don't expect immediate repercussions, gambling laws in Canada consider it illegal to place single event sports bets online on an offshore site for a concrete reason.
The laws that prohibit foreign play are in place to protect Canadian citizens from the safety hazards that come with overseas gambling sites. Offshore betting websites are based in countries that hold very little gambling regulations. If a Canadian citizen is treated unfairly or is unable to properly receive hard-earned winnings, there is no way to prosecute or legally pursue these sites. Not only is the citizen breaking the law, but they lack the jurisdiction needed if they experience illegitimate gambling play.
Article Overview
Legal Gambling Options in Canada
Sports Select
Future of Sports Betting
What Gambling Options Are Legal in Canada?
Within Canada, laws revolving around gambling reflect a similar system seen in the United States. The individual provinces of Canada actually take precedence when it comes to gambling, for legislation and regulation alike. Although gambling laws will slightly differ from province to province, the overall legal options are becoming more unified throughout Canada. In effort to push residents away from offshore and underground gambling, the provincial governments and tribal casinos have begun managing online casinos for residents that are entirely legal.
The online options include table games such poker, blackjack, and baccarat. Sports betting is also allowed through multiple government approved sites. However, residents may only place parlay bets or bets that cover more than a single sporting event. For example, you could legally place a parlay bet on multiple events happening in a day or weekend. Another legal option would be betting on the future Super Bowl, World Series, or Stanley Cup champions far prior than the event date. Although these options may not seem as appealing as betting on the Flames every weekend, it is the safest option to legally hold on to any earned winnings.
Sports Select Legal Throughout Canada
Sports Select is an online betting site created and regulated through the Western Canada Lottery Corporation. The provincial government ran betting site centers in Manitoba, Canada. However, Canadian Lottery Commissions has been slowly building similar platforms for all of the major provinces in Canada. Sports Selects stands as the only legal online betting method for sports gambling. Although residents can only make parlay bets as mentioned above, this fully regulated website allows Canadian residents to enjoy sports betting safely on the internet with peace of mind.
A Potentially Different Future for Sports Betting
Canada has always allowed new bills to be brought under review in the government's legislative system. As a result, some lawmakers have continuously proposed single event sports betting for the last decade. Presently, the ongoing Bill C-290 is still being pushed through new reviews by Windsor Democrats Brian Masse and Joe Comartin.
With more and more Canadians willfully breaking the law to enjoy online betting, legislators are now listening to such proposals with the best intentions of the people in mind. A reformed online betting system within and regulated by Canada would be transferring the illicit gambling economy to strengthening each province's economy. What has changed is that Parliament and Senate delegates are now accepting that online betting will have an impact on Canada's residents regardless of regulation. The government has the ability to make that impact a positive one through optimizing Canada's legal gambling industry. Through better management and new gaming availability to the people, Bill C-290 can be Canada's online sports betting solution.