Utah Online Gambling | Is Gambling Legal in Utah?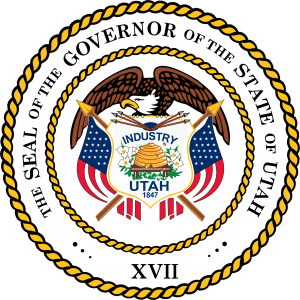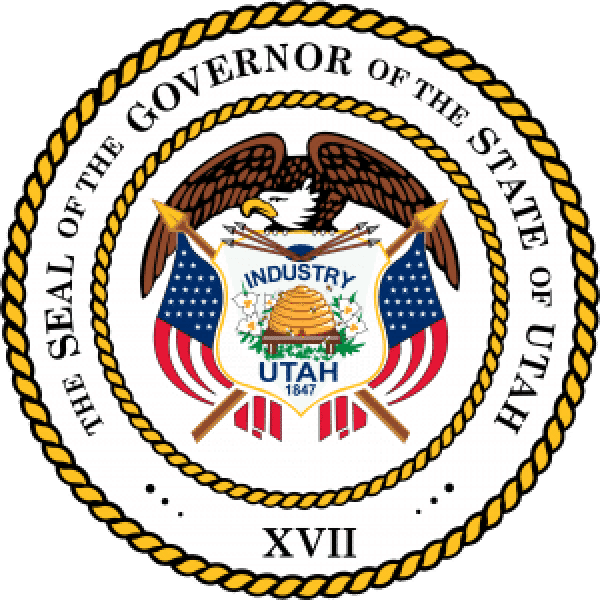 Legal Online Gambling In Utah
Unfortunately, Utah gambling is close to non-existent because Utah law entirely forbids it. In fact, residents may not even partake in social gambling with friends. Unfortunately for Utahans, Utah is arguably the strictest state in the entire Union as far as gambling is concerned.
This leaves very limited gambling options since the state forbids online poker, casinos, sports betting, social games among friends, and even horse and greyhound racing. This likely has to do with the fact that 60% of Utah's population is made up of those who identify themselves as Mormon and the Mormon Church strictly declares that it opposes all types of gambling, including those that are government-sponsored like lotteries.
Because of this opposition, it is no surprise that Utah does not regulate online gambling and strictly forbids any operations from residing within the state. Moreover, in 2012 Utah created HB 108 to criminalize the act of online poker and gambling. This legislation even asserts that if federal law changes to include online gambling, the state will opt out of its legalization. This makes it very unlikely that Utah will ever legalize online gambling in the near future unless there is a huge change in the state's demographic.
Although online gambling is illegal in Utah, no charges or persecution have ever taken place because of online or offline gambling. Because there are no online gambling operations allowed to offer services to Utahans from within the US, those who want to play must risk persecution through using offshore companies. However, it is highly recommended that you avoid doing so, as not only are these overseas websites illegal to play on, but it is also unsafe to do so. Most of them operate in countries where there is very little if no government control of gambling. This indicates that there is no guarantee that you will receive your winnings promptly or that you will get a fair game. Even though you have limited legal options, it is best to stick to the types of betting that are considered legal in the state of Utah.
What Types of Gambling are Legal in Utah?
Although the online gambling options are quite limited, Utah does allow two forms of online betting for Utahans. The state does not forbid fantasy sports and skill games, as both are considered to not have luck or chance involved. However, unlike many states, online horse and greyhound betting are not legalized.
Fantasy Sports
It is not all bad news when it comes to gambling, as fantasy sports betting is allowed in the state of Utah. All main fantasy sports operations within the United States allow Utah residents to play on their website, including the two kingpins—DraftKings and FanDuel. On top of this, the relatively new Yahoo! Pro Leagues also accepts Utah customers. This indicates that each major fantasy site has carefully examined Utah's gambling legislation and has determined that it is safe to offer services to Utah residents without violating any laws.
The legality of fantasy sports betting is due to the fact that a game only counts as gambling under Utah's laws if it has a chance element. This would markedly not include fantasy leagues within the definition of gambling, as participating in fantasy sports is considered a contest of skill. Besides this, all fantasy sports websites within the United States are subject to US law, and so if they were violating it in any way, they would not be allowed to operate. All of this is good news for you as it means that you may try your hand at fantasy sports betting.
Fantasy Sports Websites:
DraftKings
Just like FanDuel, DraftKings participates in the daily fantasy sports trend in which players select single day leagues. Draft King has an excellent promotion in which they will match your first deposit up to $300. It allows you to create virtual teams in a broad array of sports games from the NFL to the NWCC. It also has an attractive platform for first-time users who want to try their hand in the exciting world of daily fantasy sports.
Online Casinos
Online casinos are prohibited in Utah, as they are a form of gambling. However, it seems that Utah's laws make an exception for skill contests. Even this is debated, however, as the major skill game websites do not allow Utah residents to join and play for real money.
Online Poker
Online poker is not legal or regulated by the state of Utah. This is because the Utah government is against all types of gambling. Although no charges have ever been placed on someone because they played online poker, it is considered a Class B misdemeanor. It is unlikely that Utah will ever legalize online poker, as the government is too against it.
Online Sports Betting
Utah strictly forbids online and offline sports betting. The state's definition of gambling, which is considered risking money or anything that has value for on the outcome of a game, contest, gaming device, or gaming scheme, clearly includes online sports betting. Although some Utahans pursue sports betting on overseas accounts, it is best to stick to regulated online fantasy sports websites based in the United States that are still considered legal in Utah.
Online Horse and Greyhound Racing
Unfortunately, Utah is one of a few states that do not allow horse or greyhound betting within the state. This also applies to online racing websites, as none is authorized to permit Utah citizens to play. This illegality means that Utahans must crossover to bordering states to partake in physical race betting if they wish to do so.
Conclusion
Utah has the stance that all types of gambling are unlawful no matter whether it is online or on land. They do not make exceptions for bets between friends or tribal casinos. Section 76-10-1102 of Utah's code makes gambling of any kind a Class B misdemeanor.
There is a limited gambling option within Utah, which may push you to want to try your hand at online gambling using overseas websites, but this is not advised. Instead, stick to the regulated and safe industry of fantasy sports betting, as you can rest assured that you will be given a fair game and that upon winning you'll receive a timely payout.