Alaska Online Gambling | Is Gambling Legal in Alaska?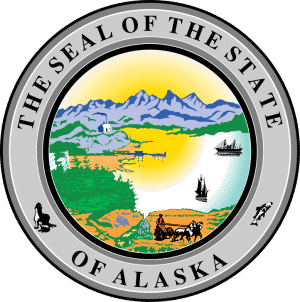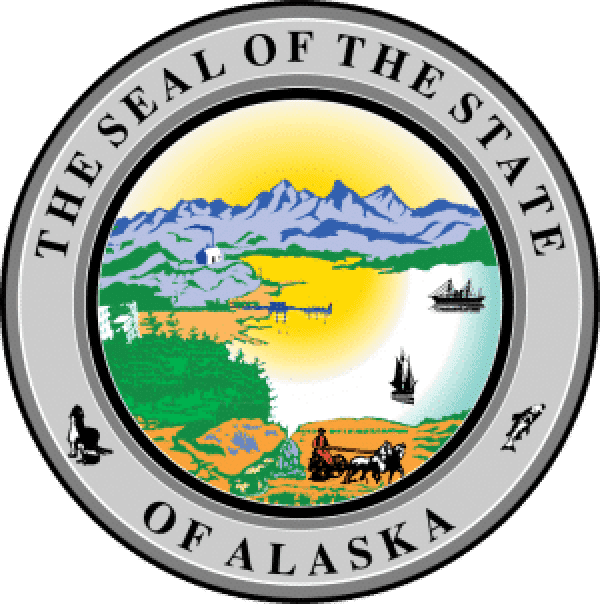 Online Gambling in Alaska: What's legal?
Alaska has always been known for its strict stand against any kind of gambling activity in the state, or through any business entity registered with the state government, or operating within the territory of the state. In fact, Alaska even prohibits most forms of land-based gambling and sports betting. The state has defined poker as a game of chance, making it impossible for poker players to claim it is a game of skill to avoid a gambling charge.
Since Alaska also does not run a state lottery, betting on bingo and pull tab in tribal reservations and taking part in dog mushing and similar contests of chance, where the profits go to charity are the few remaining gambling options in the state.
In 2008, a proposal to introduce regulated gambling activities and facilities in the state was considered. However, voters trounced the proposal with a 2-1 margin against the idea of introducing any sort of gambling in the state. Several native groups have collaborated and tried to contest for flexibility in the anti-gambling rules in Alaska. However, the progress, if any, have been menial, and the scope of gambling here remains restricted to dog mushing, bingo, and other similar contests.
Social Gambling
Alaska's laws specifically permit social gambling where the house does not profit from gambling. As long as there is no bank or house that automatically wins from the poker contest or otherwise profits from it, it is possible to play poker games for real money in Alaska in homes and private settings. So, it's totally legal for friends and family to indulge in poker or any gambling activity, as long as there's nobody automatically earning something from the betting.
Fantasy Sports in Alaska
Fantasy Sports such as FanDuel and DraftKings are completely legal in Alaska. This is a clear example of the fact that the licensing authorities in the state consider contests wherein the application of skill and knowledge is required to achieve desired outcomes as legal. Fantasy sports are considered games of skill and as such is not defined as gambling.
FanDuel or DraftKings hosts hundreds of contests daily, with thousands of gaming enthusiasts from the state as well as other parts of the world participating. In fact, both operators have recorded steady growth primarily riding on the fact that online casinos and sports betting seekers don't really have many options.
In several cases, fantasy sports contests present the challenges and thrills of fixed-odds sports betting. Players need to summon their analytical skills, number-crunching abilities, understanding of statistics, and of course, knowledge of that sport, to succeed in these types of games and leagues. The prize money for these games can be in millions of dollars, making them a popular contest for online gamblers.
Reliable fantasy sports sites in Alaska:
FanDuel
FanDuel is the largest platform for daily fantasy sports leagues. The company recently hit a net worth of over a billion dollars and plans on setting the bar high for the industry. FanDuel offers a great beginning experience for new members. FanDuel is so confident new members will enjoy their fantasy sports experience; it backs your first deposit with a money guarantee. Read the FanDuel Review to learn more!
DraftKings
DraftKings is another giant site in the fantasy sports industry. Like FanDuel, DraftKings also focuses on the shorter daily and weekly sports leagues. The season-long commitment can be tough, so DraftKings allow members to choose the players in the upcoming games whom they think will do the best in the current week. When you sign up with DraftKings, new members have their first deposit matched up to $250.
Another skill-based game that can be played online by residents of Alaska is WorldWinner, where you can play traditional games such as Spades for real money.
Alaska: The state-level monitoring of general gambling activities
Alaska is not interested in legalizing "money games of chance." In 2008, Alaskans voted against land-based casino games, leaving the state happy with just bingo and charitable gambling. Alaska does not even recognize the existence of online gambling. This loophole in local laws has enabled the state residents to participate in online gambling from regulated sites in other parts of the US.
However, in defining the state government's rationale behind regulating land-based, gambling activities, the state shortlists the following five criteria with corresponding state verdicts to help you determine an appropriate out of state site-selection strategy:
The gaming activity should be skill-based and not chance-based.
Social gambling is allowed in the state.
Penalty for simple land gambling: Misdemeanor (jail term for 1 year or less).
Penalty for aggravated land gambling: Felony (jail term for a longer period).
There is no express Internet prohibition in the state against online gambling.
Criteria No. 5 is worth revisiting since it governs why it is difficult for Alaska to prosecute any online gambler in Alaska. As such for those out of state, Alaska-friendly online gambling sites that offer a game of skill rather than a game of chance are permissible for those who want to take part in online gaming. Fantasy sports and similar games fall into this category.
The legalities of online gambling in Alaska
Considering the strict and unyielding stance taken by the Alaska government in terms of keeping all gambling activities away from the state, it is refreshing for online casino gamers to note that there's nothing against online casinos explicitly mentioned in the law books. In fact, statutes 11.66.2xx do not use the word Internet anywhere, and hence do not take online gambling in scope when they declare most offline gambling activities as illegal in the state.
The benefits of no regulations for online gambling in Alaska:
Many of the online sportsbooks open to Alaska residents are 100% legal however we highly recommend playing Fantasy Sports as an alternative to traditional casinos or sportsbooks.
The legal age for Online gambling in Alaska
The legal age for gambling varies depending on the type of gambling. The legal age for playing land-based bingo is 19 years or older. However, to participate in the land-based pull-tab game a player has to be 21 years old or more. The same age limit is applicable for those residents of Alaska who want to participate in online poker or sportsbook betting. Though there is no bill for allowing online gambling in Alaska pending for voting, it's safe to assume that the age limit of 21 years will hold, if and when such a bill is passed.
The variety of online games
Most of the online casinos offer slots, video poker, and table games such as blackjack or roulette. The sportsbooks allow players to bet on sports. The fantasy sports websites allow wagering on or playing with fantasy sports teams. The online poker rooms include a vast range of poker games suited for the novice, intermediate, or expert online poker player.
Moreover, some of these sites actually provide extensive online training on how to play poker. Many of the online poker rooms offer exciting benefits like welcome bonuses, tournaments, and special contests. Online bingo sites, apart from offering fun bingo matches, offer welcome bonuses and bingo tournaments to make online bingo an enjoyable experience.
Online casino games
The only casino game offered in Alaska is bingo. Alaska allows bingo, but only when it's run by a charitable organization. So, if you find an online bingo gaming opportunity from Alaska, verify if the same is being facilitated by a charitable organization. Also, remember that there's a limit on the maximum amount you can win in a month – that's $20,000. This limit is, however, more than many other states.
Online sports betting
With any kind of land-based betting strictly prohibited in Alaska, the residents have no choice but to join any of the available Alaska-friendly sportsbooks. You have the option of wagering or handicapping on dog races, horse races or on many international tournaments promising large sums to winners.
Online poker
Though the rules and regulations governing gambling activities in Alaska do not explicitly mention anything against online poker, the general rules illegalize any contest. Poker is a game of chance, not skill, it does not matter if it is online or not. However, since the statutes define that any gambling activity that's not specifically authorized by the state (for instance, poker games offered by charitable organizations) is illegal, it indirectly means that not any online poker casino can set up shop in Alaska. Transitioning along similar lines, online live poker gambling is also not authorized by state laws.
Deposit and withdrawal methods on online gaming sites
One of the most important factors that determine the choice of a gaming site is the site's payment procedures for funds deposit and withdrawal. On most online gambling sites, the common methods for depositing money are credit/debit cards, Western Union, ACH, or even cash payments.
On most of these sites, the commonly supported withdrawal methods are wire transfers, check by mail or ACH. In some sites, money orders may be offered as an additional money-withdrawal option.
Resolving disputes
As Alaska does not regulate online gaming, you need to select an online gambling site that is regulated by the laws of its state to ensure that all disputes can be resolved amicably.
Summary
Since Alaska is vehemently opposed to the idea of legalizing any activity involving real money transactions, this state is unlikely to amend its existing laws on land-based gambling. For the same reason, the state cannot introduce regulation of online gambling activities. Land-based gambling such as bingo and pull tab, betting on dog mushing races, or participating in online gambling from sites that are well regulated in the states they are based in are the choices for Alaskan residents.
With only games of skill permitted in online betting, gamers in Alaska can benefit from focusing on online fantasy sports for their entertainment. This is absolutely legal and permitted and will not put them in the crosshairs of any Alaska's laws against gambling.