FanDuel Fantasy Sports Review
| | |
| --- | --- |
| Bonus Offer | 8 |
| Fantasy Contests | 9.5 |
| Interface | 10 |
| Payment Options | 9.5 |
| Customer Support | 8 |
TERMS OF THE BONUS OF DRAFTKINGS
For NH, the bonus is $500.
A minimum deposit of $5.
The bonus amount is 20% of the deposit.
25x play-through requirement.
-300 odds or longer.
90 days to clear.
Fantasy Sports can be crazy, unpredictable and exciting and if you want to experience the rollercoaster of emotions, FanDuel Fantasy Sports is where it's at. You can play daily fantasy sports games legally and safely at FanDuel and when you read this review you'll see exactly why they are industry leaders. From the range of sports covered to payment methods and everything in between, this review has got every aspect of playing daily fantasy sports at FanDuel covered.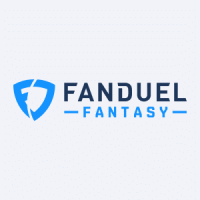 FanDuel: An Awesome Daily Fantasy Sports Site
To put it quite simply, FanDuel has to be one of the best daily fantasy sports sites around What makes FanDuel so good? The FanDuel sign up bonus is worth up to $500 and once you do sign up you'll have a great range of sports and games to pick from. Free-to-enter fantasy games are available that allow you to hone your fantasy skills and some of the jackpots are monstrous. You can view some of the key pros and cons of daily fantasy sports with FanDuel below.
PROS
20% of First Deposit Matched Up To $500 in bonus funds.
Daily fantasy tournaments available for NFL, NBA, NHL, MLB, CFB, CBB, NASCAR, Golf, Tennis, UFC and EPL soccer.
High quality iOS and Android FanDuel fantasy apps.
Excellent software and desktop site nicely designed.
Play against your friends in private fantasy leagues.
CONS
Restricted in a small number of states.
Customer support could be better.
FanDuel Fantasy Welcome Bonus
No promo code is required for the FanDuel fantasy welcome bonus offer. After opening a new account you will qualify for this sign up bonus. Up to $500 in bonus funds can be earned thanks to FanDuel's Fantasy Sports welcome bonus. They will match 20% of your first deposit up to a maximum bonus of $500. That first deposit can be made using a number of different payment methods. The step-by-step guide gives clear instructions on how to avail of the FanDuel Fantasy welcome bonus.
Go to the FanDuel Fantasy site via one of the links on this page.
No FanDuel Sports promo code is required.
Sign up using your email address.
Sign into your account and click on the 'Add Funds' button in the top right hand corner.
Make your deposit (minimum $10) and FanDuel will match 20% of it in bonus funds.
To get the full $500 in bonus funds a first deposit of $2500 is required.
Max Bonus: $500 which requires $2500 first deposit.
New FanDuel customers only.
Vouchers are untransferable and cannot be forwarded or cancelled.
Bonus funds can only be used to enter fantasy games and cannot be withdrawn.
Customers resident in AZ, HI, ID, LA, MT, NV and WA are excluded from this offer.
Bonus funds not used within 30 days will be forfeited.
Offer expires May 31st, 2021.
Releasing the FanDuel fantasy sign up bonus couldn't be any simpler. It really is as easy as opening a new account and making a first deposit. 20% of that deposit will be matched by FanDuel in the form of bonus funds (not real cash). To release the maximum bonus of $500 a deposit of $2500 is needed.
Ongoing FanDuel Fantasy Sports Promotions
If there is an area where FanDuel could do better, this is the one. When I paid the FanDuel fantasy site a visit and headed to the 'Promo' page there was a distinct lack of offers and promotions for existing customers. However, the FanDuel Loyalty Program, The Players Club, is excellent and it does make up somewhat for the lack of ongoing promotions.
FanDuel Fantasy Sports - Key Product
FanDuel members can play daily fantasy contests for a variety of stakes and there is a superb selection of sports available. Gridiron fans can get involved in NFL and College football fantasy contests while basketball lovers can play NBA and college basketball contests too. Soccer nuts can play daily English Premier League fantasy games and FanDuel also cover NHL, MLB, Golf, Tennis and Motor Sports. No matter what sport is your passion, FanDuel most likely will have you covered and you can learn more about the different types of Daily Fantasy games that are available next.
For newcomers to Fantasy Sports the FanDuel Training Guides make for essential reading. They outline how many players you need to pick, what positions they need to be picked in and how they score points. I highly recommend that beginners should first read the FanDuel training guides and then practice for a while in some free to enter contests before they start playing for real money.
If you are looking for tips, projections and advice on who to pick in your fantasy team then numberFire is well worth checking out. NumberFire goes deep with their analysis, breaking down data to come up with the players they think will score highly in upcoming game weeks. Trends and advanced stats are always worth checking out and those who may be struggling for inspiration can use the numberFire DFS Lineup Generator. Detailed statistics are available for NFL, NBA, NHL and MLB at numberFire and it really is a brilliant resource that players should take full advantage of.
FanDuel Daily Fantasy Contest Types
Once you have opened a new FanDuel account and made your first deposit, now it's time to pick your contest. It doesn't matter if you are a beginner, novice or a seasoned veteran, FanDuel have contests available to suit every level of fantasy player. You can get involved in some contests for free if you aren't confident enough to start risking cash, while paid contest stakes vary from as little as $0.05 to as high as $1650.
NBA InPlay – Get 2000 in free coins to play with in every quarter of an NBA match. The top 10 players with the most coins at the end of each quarter win a prize (bonus funds).
FanDuel PlayAction – This free contest is available for every NFL match during the season. It works exactly the same as the NBA InPlay offer.
The Ringer Mega Contest – This free to enter tournament requires you to pick 5 NFL games against the spread each game week. The top 100 players at the end of the regular season advance to the playoffs to fight it out for $25,000 in prize money.
Pay To Play Fantasy Contests
Once you are ready to start playing paid DFS contests at FanDuel your next mission is to choose which type of contest to enter. Personally, I like to have the chance to win big money for a relatively small entry fee so I usually play tournaments that cost between $3 to $6 to enter. Beginners should maybe think about sticking to 50/50 tournaments, head-to-heads or some of the contests restricted exclusively to beginners that I will talk about later on.
Tournaments – Big payouts where prize pools are guaranteed no matter how many entrants there are.
Beat The Score – Payout determined by the amount of entries and prize fund is shared equally among all winners.
Multipliers – These contests give you the chance to double your money or more.
Head To Head – Compete against just one opponent and whoever gets the most points wins the money.
3-100 Players – Compete against a lower number of players, payout structures vary depending on the tournament.
50/50s – Finish in the top half of the contest to win a prize.
Satellites/Qualifiers – Contests held to enable players to gain entry to another, usually more valuable, contest.
Friends Mode – Create a private league that only you and your friends can enter.
As I briefly mentioned earlier on, one of my favorite aspects of the FanDuel DFS experience was the availability of contests that are restricted to beginners only. It can be incredibly tough for novices when they are playing against more seasoned players and it is great that FanDuel have provided a great range of Beginners Contests across a nice selection of sports. Beginners contests can be accessed at FanDuel by selecting the sport you want and then clicking on the tab on the right hand side of the sub-menu.
One of the best contests for beginners is the new 'Snake Draft'. Usually restricted to between 3-6 competitors, participants take turns in picking players for each position. There is a 30 second time limit per pick and players that have already been drafted cannot be picked by anyone else.
As I already mentioned earlier on, there are a few different sports you can play daily fantasy games  on at FanDuel. Now that you know all about the different types of tournament you can enter, now it is time to talk about the rules and FanDuel scoring systems.
Offense
Defense
Rushing Yards Made
0.1pts per yard
Sacks
1pt
Rushing TDs
6pts
Return TDs
6pts
Passing Yards
0.04pts per yard
Opponent Fumble Recovered
2pts
Passing TDs
4pts
Extra Point return
2pts
Interceptions
-1pt
Safeties
2pts
Receiving yards
0.1pt per yard
Blocked Kick/Punt
2pts
Receiving TDs
6pts
Interceptions Made
2pts
Receptions
0.5pts
0 points conceded
10pts
Kickoff Return TD
6pts
1-6 points conceded
7pts
Punt Return TD
6pts
7-13 points conceded
4pts
2-point conversion
2pts
14-20 points conceded
1pt
2-point conversion passes
2pts
21-27 points conceded
0pts
Field Goal from 0-39yds
3pts
28-34 points conceded
-1pts
Field Goal from 40-49yds
4pts
35+ points conceded
-4pts
Field Goal from 50+yds
5pts
Extra Point Conversion
1pt
Players have to choose a total of nine players in each NFL game week and you have a salary cap of $60k so make sure to spend your budget wisely. You need to choose 1 Quarterback, 2 running backs, 3 wide receivers, 1 tight end, 1 defensive end and 1 Flex (RB/TE/WR). You earn points for every positive play each of your players perform while you lose points for negative plays like fumbles or picks. All FanDuel football scoring plays can be viewed in the following table.
Basketball fans can also play daily fantasy games on the NBA, the biggest and best basketball league in the world. WNBA daily fantasy games are also available. Just like in the NFL, you need to select 9 players for your fantasy team – 2 PGs, 2 SGs, 2 SFs, 2 PFs and 1 C. Your team must not exceed the salary cap and your selected players earn points as per the FanDuel Basketball scoring system set out below.
3 Pointer = 3 points
2 Pointer = 2 points
Free Throw = 1 point
Rebound = 1.2 points
Assist = 1.5 points
Block = 3 points
Steal = 3 points
Turnover = 1 point
Forwards/Wings/Defense
Goalie
Goal
12pts
Win
12pts
Assist
8pts
Goal Scored Against
-4pts
Shot on goal
1.6pts
Save
0.8pts
Short hand points
2pts
Shutout
8pts
Power play points
0.5pts
Blocked shots
1.6pts
Ice Hockey is another very popular sport with daily fantasy players and you can enter contests throughout the NHL season with FanDuel. This is another sport where you need to fill 9 positions in your fantasy team. You have a $55k salary cap and you have to choose 1 goalie, 2 centers, 2 wings, 2 defenders and 2 Utility players (C/W/D). The FanDuel hockey scoring system is outlined below.
Hitters
Pitchers
1 Base Hit
3pts
Win
6pts
2 Bases Hit
6pts
Quality start
4pts
3 Bases Hit
9pts
Earned runs
-3pts
Home Run
12pts
Strike out
3pts
Run Batted In
3.5pts
Innings pitched
3pts
Run
3.2pts
Base on Balls
3pts
Stolen Base
6pts
Hit by Pitch
3pts
For many Americans, baseball is the only sport worth watching. If you are a big MLB fan you can take part in daily fantasy contests with FanDuel. You need to pick a roster of 9 players, including 1 Pitcher, 1 Catcher/First Baseman, 1 Second Baseman, 1 Short Stop, 1 Third Baseman, 3 outfielders and a utility player. The FanDuel baseball scoring system is pretty easy to understand, as the table illustrates.
| DFs/MFs/ATTs Only | GKs Only | DFs Only |
| --- | --- | --- |
| Goal Scored = 15pts | Clean Sheet = 10pts | Clean Sheet = 5pts |
| Assist = 7pts | Goals Conceded = -2.5pts | |
| Shots On Goal = 5pts | Save = 3pts | |
| Chance Created = 3pys | Win Bonus = 7pts | |
| Tackles = 1.3pts | | |
| Clearances = 1.3pts | | |
The English Premier League is another option for daily fantasy players at FanDuel. You can play either full roster games which require you to pick 7 players (4 fw/mfs; 2 dfs; 1 gk) or a single game in which you must choose 5 players (3 fw/mfs; 1 df; 1 captain). In single games the player you pick as captain earns 1.5x points more than your other players.
There are limits on the amount of entries that can be made by individual players into FanDuel DFS contests. The amount of permitted entries can vary and you can find the relevant information in the description of each contest. However, there are strict entry limits on almost all contests. If there are between 2-4999 entries the limit is 3% of the total entries. So, for example, if there are 100 total entries then players are allowed to make 3 separate entries each.
If there are 5000 or more entries in a contest then the maximum amount of entries that an individual player can make is 150. FanDuel sometimes run golf contests with entry fees of $150 more where the aforementioned restrictions can be exceeded. There are also limits on the amount of head-to-head contests that can be entered or created by FanDuel members. The limits are different for each sport and more information on this topic can easily be found in the FanDuel FAQ section.
FanDuel Fantasy Sports Mobile App
With every passing day more and more Americans are using their mobile devices to play Daily Fantasy Sports. You'll be glad to know that FanDuel have awesome mobile apps for both iOS and Android devices. Do you use another type of mobile device? Well don't worry because you can also pick your FanDuel Fantasy team by using the very well designed web app via your mobile browser.
Once you sign up with FanDuel and log into your account on your mobile device you will be taken straight to the lobby. I liked how FanDuel have laid out the app and it is very easy to pick the sport you want from the sliding menu bar at the top of the page.
Beginners can easily find guides on how to play DFS by scrolling down and reading the 'how to play' guides for each individual sport. A main menu button in the top left hand corner of the app makes navigation even simpler and on the Web App that I used the pages load quickly and easily. The FanDuel Fantasy app is 100% free, legal, safe and easy to download.
How To Download the FanDuel App
Use one of the links on this page to head to the FanDuel homepage on your mobile browser.
Scroll down to the very bottom of the page.
From the 'FanDuel Apps' menu select either the iOS or Android App.
Follow the on screen instructions to download and install the app.
In the browser based interface it is safe to say that FanDuel didn't take any shortcuts. The display is sharp and crystal clear and everything operates as smooth as silk.
The sliding menu bar at the top of the page enables players to easily choose the sport they want and you can sort contests in ascending or descending order by prize fund size, entry fee, number of players or A-Z.
When it comes to making a deposit at FanDuel you have two options. You can use any major credit/debit card to fund your account and you can also use PayPal. It is 100% free to deposit funds into your FanDuel account using these methods. The minimum deposit amount is $10 and you cannot withdraw deposited funds, you can only withdraw winnings.
There are three main options for making withdrawals. You can use PayPal, online bank transfers or you can request a check. Before you can withdraw funds you need to verify your address, date of birth and you will also have to provide your social security number.
| Payment Methods | Payout Time |
| --- | --- |
| PayPal | 12-13 Hours |
| Cash At Counter | Contact Customer Support |
| Online Banking | 3-5 Business Days |
| Physical Check in Mail | 7-10 Business Days |
| FanDuel Play+ Prepaid Card | 12-24 Hours |
Featured Payment Method – PayPal
In my opinion the best option for both depositing and withdrawing funds at FanDuel is PayPal. The minimum deposit is $10 and once you lodge funds they are available instantly. The minimum amount you can withdraw using PayPal is $10 and it takes a maximum of just 48 hours for the funds to appear in your PayPal wallet.
In comparison, Bank Transfers take up to 96 hours and postal checks take even longer. Once the payment has been processed funds can easily be transferred to your personal bank account linked to your PayPal wallet. The maximum amount that can be withdrawn in one transaction using PayPal at FanDuel is $10k.
The legal status of FanDuel daily fantasy sports varies depending on state legislation. Thankfully it is 100% legal to play paid daily fantasy games in the vast majority of states.
FanDuel is a legit site and its parent company is the stock exchange listed Flutter Entertainment plc. They use the very latest in security software and encryption technology to ensure that the site is as safe as possible and they have teamed up with HackerOne to ensure that safety standards are of the highest order.
FanDuel Fantasy Restricted States
Arizona
Alabama
Hawaii
Idaho
Iowa
Louisiana
Montana
Nevada
Washington State
The provision of information and tools that help to promote responsible gambling is really important in my view. I am happy to report that FanDuel take responsible gambling seriously and they have implemented a number of features that encourage their members to gamble in a responsible manner. Scroll down to the bottom of the home page and click on responsible gaming to access the following tools and resources.
Deposit Limits
Contest Entry Alerts
Contest Entry Limits
Maximum Entry Fee Limits
Time-Outs
Statewide Self-Exclusion
The FanDuel responsible gaming page also has links to and contact details for useful problem gambling resources, including the National Council for Problem Gambling (NCPG) and the International Centre for Responsible Gaming.
FanDuel Company Review
Parent Company:
Flutter Entertainment
Software:
IGT PlaySports
International Licenses:
United Kingdom, Ireland, Italy and Australia
Phone:
(877) 689-0662
Email:
Form Request on Website
FanDuel was founded as a Daily Fantasy Sports provider back in 2009 by Nigel and Lesley Eccles, Tom Griffiths, Rob Jones and Chris Stafford. The first fantasy football tournament was held in 2010 and FanDuel hasn't looked back since. They acquired numberFire in May 2015 and later on that year AlphaDraft was another acquisition.
In 2018 Flutter Entertainment (Paddy Power Betfair) splashed out on a 61% stake in FanDuel. In December 2020 it was announced that Flutter Entertainment had purchased a further 34%, increasing their total share in the company to 95%. FanDuel now not only offer DFS, they also have sports betting and horse racing sites and they plan to expand those branches of their business in the future. FanDuel Casino is also available in PA and MI only.
Flutter Entertainment was formed a few months before Irish bookmaking company Betfair Paddy Power merged with The Stars Group. The company is listed on the London Stock Exchange and it is also part of the FTSE 100 Index. Other brands owned by Flutter Entertainment include Fox Bet, BetEasy, Full Tilt Poker, PokerStars and TVG Network.
Other Products by FanDuel
FanDuel is a powerhouse on the US gaming and betting scene. The company behind it, Flutter Entertainment, owns multiple brands, and some of them are household names. PokerStars and TVG are well familiar among poker players and horse betting enthusiasts respectively.
Below you can see all Flutter Entertainment brands and products, which at the same time can be called FanDuel sister sites.
As soon as you sign up with FanDuel and start playing paid daily fantasy sports contests you'll immediately start earning FanDuel points thanks to the FanDuel Players Club. This loyalty program rewards customers for spending their hard earned dollars and you get special rewards every month, depending on how many FanDuel points you have earned.
FanDuel Players Club members are awarded 5 FanDuel Points (FDP) for every $1 spent on paid fantasy contests. You can keep an eye on your total points in the 'Rewards Center'. The points you earn can be used to enter other contests, just use the link underneath the entry fee to use FDP rather than deposited funds. Other rewards include premium customer support, personal account manager, FanDuel merchandise and access to special FanDuel promotions.
Free Agent – 50 FDP required
Practice Squad – 125 FDP required
Reserve – 250 FDP required
Prospect – 500 FDP required
Rookie – 1250 FDP required
Pro – 2500 FDP required
All Star – 7500 FDP required
MVP – 25,000 FDP required
Hall Of Famer – 125,000 FDP required
Legend – 600,000 FDP required
GOAT – 2,500,000 FDP required.
To be truthful I was a bit disappointed with FanDuel's customer service. It seems that there is only one way to get in touch with a representative and that is by filling out a contact form on the 'Support Page' and sending an email. There is no live chat available on the site and no phone number is displayed. This is a theme that is repeated across a number of other Flutter Entertainment owned websites, such as PokerStars for example. There is a decent amount of FAQs in their support section so if you have any issues you should see if you can find an answer there first.
Phone: (877) 689-0662
Email: Available through the Contact Us Form
Live Chat: Available
Support Hours: 24/7
Final Verdict – A Leading American DFS Site
In conclusion, I have to admit I was very impressed by what FanDuel daily fantasy sports has to offer. On the downside, the quality of the customer care could be better and you cannot play paid contests in a small number of states. However, the fact that they cater for beginners is a huge positive, as is the range of sports and type of contests on offer. The welcome bonus is another plus, as is the loyalty rewards program and some of the prizes that can be won for relatively small entry fees are massive. 
If you, like me, are a fan of Daily Fantasy Sports then FanDuel is well worth giving a chance to.
FanDuel Fantasy Sports FAQs
Specification:
FanDuel Fantasy Sports Review
Licenses

AL

AK

AR

CA

CO

CT

DE

FL

IL

IN

KS

KY

ME

MD

MA

MI

MN

MS

MO

NE

NH

NJ

NM

NY

NC

ND

OH

OK

OR

PA

RI

SC

SD

TN

UT

VT

VA

DC

WV

WI

WY

Payment Options

Bank Transfer

MasterCard

PayNearMe

PayPal

Play+

VIP Preferred

VISA

Sports

Golf

MLB

NASCAR

NBA

NCAA

NFL

NHL

Soccer

Tennis

FanDuel Fantasy Sports Review