Hawaii Online Gambling | Is Gambling Legal in Hawaii?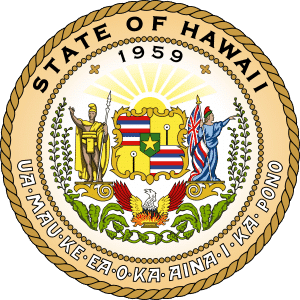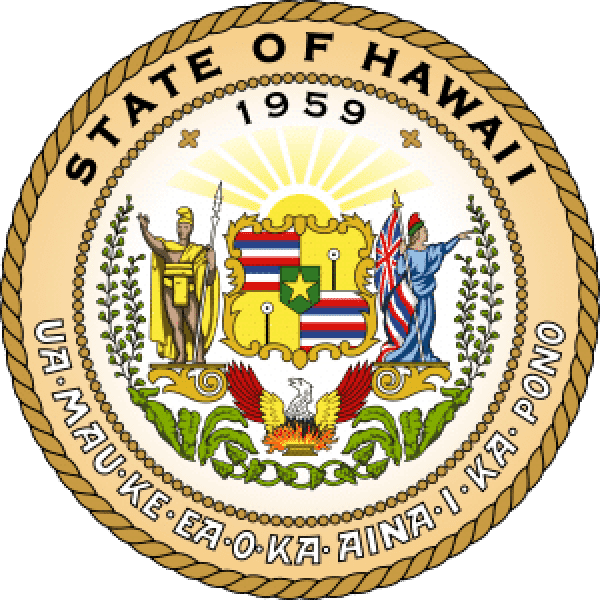 Legal Online Gambling In Hawaii
The laws, when it comes to Hawaii gambling, are rather strict compared to the rest of the states. Hawaii does not have a gambling industry presently on land or over the Internet. Without any brick and mortar gambling establishments, many Hawaiian residents choose to break the law by playing on offshore sites or in underground gambling enterprises.
The lawmakers in Hawaii have proposed a bill in the past, pushing for the creation of a Hawaii Internet Lottery and Gaming Corporation. The HILGC would oversee online gambling by regulating and managing any potential gaming options. However, the 2013 bill did not make it through the state's legal process.
The reasoning for such an administration can be seen in one of the bill's excerpts. "Moreover, tens of millions of dollars in revenues generated from online gambling are being realized by offshore operators serving Hawaii residents, but no benefits are provided to the State. To protect Hawaii residents who gamble on the Internet, and to capture revenues generated from internet gambling in Hawaii, it is in the best interest of the State and its citizens to regulate this existing activity by authorizing and implementing a secure, responsible, and legal system for internet gambling." With so much money leaving the state, Hawaii's future stance on gambling is bound to change.
What Type of Gambling is Legal in Hawaii?
Although the Aloha State has zero brick and mortar gambling establishments, Hawaiians can still legally gamble online through a couple different ways.
The new sports gambling alternative is a game of skill rather than chance through federal law. Sports enthusiasts have said that online fantasy sports betting has better chances to win and is just as exhilarating.
Residents can also legally gamble on skill games online. Interactive puzzle games like Bejeweled Blitz or Candy Crush Saga are available through US licensed platforms that pay out real cash prizes and jackpots.
Playing on Overseas Accounts
Although overseas sites are available to residents in Hawaii, that does not render them safe to play. Foreign sites will typically receive US citizens into thinking that they are reliable gambling options. However, all foreign sites operate outside of US legal jurisdiction, avoiding any gambling regulations that are for the safety of the citizen. However, overseas sites operate in countries that do not have any gaming regulations.
Ultimately, participants never have a guarantee that they will receive fair play or their gambling winnings. Also, playing on an offshore site is a crime within the state of Hawaii. Statute 712-1223 of Hawaiian Law says "A person engages in gambling if he stakes or risks something of value upon the outcome of a contest of chance or a future contingent event not under his control or influence, upon an agreement or understanding that he or someone else will receive something of value in the event of a certain outcome." This extends and covers offshore play. Participants are subject to a misdemeanor offense punishable by one year in jail and $2000 in fines. It is always safest to gamble legally within the boundaries of state and federal law.
Online Poker 
Online poker is not legal in Hawaii, and neither is any form of the popular casino table game. Though the state may be progressing towards the expansion of its gambling industry, it will be difficult to legalize online poker for at least another couple of years. For now, Hawaiians should play private games of poker rather than breaking the law on offshore sites.
Online Sports Betting
Traditional sports betting is illegal in Hawaii as it is in every state excluding Nevada. There is a handful of states including New Jersey that are potentially looking to legalize casino sportsbooks. However, federal laws stand firmly in the way of proposals becoming law. The Federal Wire Act of 1961 explicitly bans all forms of traditional sports gambling.
Also, the Unlawful Internet Gambling Enforcement Act of 2006 continues to shut down illegal forms of sports betting both online and in underground establishments. Offshore sportsbooks are dangerous investments that cannot be prosecuted in the case of unfair play.
Residents should try the legal alternative, online fantasy sports betting. The major difference is that unlike traditional sports gambling where the game is riding on chance, fantasy sports betting centers around skill. Players that utilize their sports knowledge have far better odds in online fantasy sports betting.
Online Horse and Greyhound Racing
Hawaii does not have any horse and greyhound racetracks within the state. There are also no present off-track betting facilities in the Aloha State. Hawaii does not seem to be pushing for online horse and greyhound wagering. However, the option to make online bets through secure platforms could be the closest thing to reach legalization.
Sites like TVG and BetAmerica hold contracts with nearly every racetrack in the United States as well as several international tracks. Proper licensing allows for a group of select websites to operate and service US residents. Hopefully, the Aloha State will take advantage of the financial benefits that come with online racing sites that require little state regulation to operate.
Online Casinos
As well as not having any land-based casinos in the state, Hawaii also does not permit, manage, or authorize any online casinos either. However, residents can get something similar to casino-style gaming through online skill games. Platforms like WorldWinner host everyday competitions and tournaments for a broad range of interactive puzzle games that pay out real cash winnings.
Conclusion
Overall, the state of Hawaii has some time to progress before expanding on its few present gambling options. However, residents can still find gambling action online either through fantasy sports betting or their favorite skill game. The punishment for gambling illegally in the Aloha State is never worth the risk of playing on offshore sites. Remember your limits, and to enjoy the experience. Have fun and good luck!