Idaho Online Gambling | Is Gambling Legal in Idaho?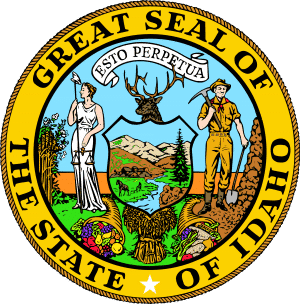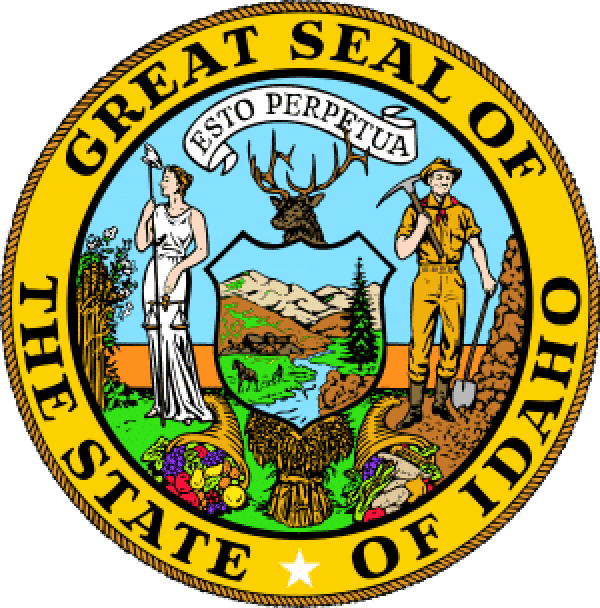 Legal Online Gambling In Idaho
Idaho is neither overly restrictive nor too accepting when it come to the Idaho gambling industry. The state does allow many forms of gambling both in land-based gambling establishments as well as over the web. Idaho is home to ten brick and mortar casinos mostly owned by Native American tribes, but these establishments only currently host slot machines. Though there is a variety of slot machine gambling games, the people of Idaho are looking to reform the current legal regulations to bring in favorite table games such as blackjack and poker.
Granted, a few casinos such as Coeur D'Alene Resort and Bannock Peak offer a couple forms of video poker and a few poker tables. The legislature outlining the expansion of gambling in the state is well on its way toward reaching Idaho's legal process on passing new bills. Lawmakers of the state are pushing towards reaching a consensus on broadening online gambling expansion as well. Although it is a timely process, the future of online gaming is brighter in Idaho than most people think. For now, residents can still gamble online through varying options.
What Type of Gambling is Legal in Idaho?
Idaho residents do not have to commute to the nearest land-based establishment if they are craving some gambling action. Through federal law, citizens in the state can still enjoy gambling a few different ways.
First, per the Idaho Racing Commission and the state's six land-based horse and greyhound racing facilities, residents can also make pari-mutuel wagers online. The option is equivalent to making an in-person bet while comfortably at home.
Secondly, the United States on a federal level recognizes online fantasy sports betting as a legal sports gambling option. The state of Idaho allows all residents to try their hand at the game of skill to win real money.
Lastly, Idahoans can play other online skill games through platforms like WorldWinner. Online skill games are fun and challenging, also allowing players to walk away with cash prizes and jackpots. The select choices for legal gambling in the state of Idaho all have the proper licensing for operation with zero gray areas of legality and safety.
Playing on Overseas Accounts
Although gambling on an offshore site may seem like a legitimate and safe idea, you can be sure that they are neither and are very unreliable overall. Offshore gambling sites claim that US citizens can legally access and play on these sites. However, all foreign sites operate outside of US borders which means they are not within the boundaries of US legal jurisdiction.
Most offshore sites operate in countries with very little gambling regulations and cannot be held accountable for paying out winnings or guaranteeing fair play. As a US citizen, you can never be sure that you will have a safe and reliable gambling experience on an offshore site. If your money is lost, the US legal system cannot and will not pursue enterprises outside of the US.
The Idaho government labels playing on an offshore site as illegal gambling. The state law is specific that any gambling that lacks proper state authorization is a punishable crime in the state of Idaho. The statute reads, "No activities permitted by subsection (1) shall employ any form of casino gambling including, but not limited to, blackjack, craps, roulette, poker, baccarat, keno and slot machines, or employ any electronic or electromechanical imitation or simulation of any form of casino gambling."
The punishment for participating in an illegal game of chance is a misdemeanor offense. The offender is subject to a penalty of no more than $1,000 and a prison sentence no longer than six months.
Online Poker
Online poker is presently illegal in the state of Idaho. The state does not authorize, manage, or allow any forms of online poker. The legality of online poker in Idaho also extends to offshore poker rooms and online lounges. These foreign sites do not have the proper licensing to operate in the state of Idaho and are illegal to play. However, with so many residents venturing onto offshore poker sites and taking the unnecessary risks, the state is rethinking its stance on licensing a valid third party operator. The road to online poker legalization is long in Idaho, but with substantial relations to the tribal casinos, the Idaho Gaming Commission could authorize the popular table game sooner than later. It would be in the state's best interest for both the safety of its residents and significant financial benefits.
Online Sports Betting
Idaho is under federal law on the matter of online sports betting. All forms of traditional sports betting are illegal in every state in the Union with Nevada standing as the lone legal wolf. Multiple federal laws that include the 1961 Federal Wire Act and the 2006 Unlawful Internet Gambling Enforcement Act banish most forms of online sports betting. This holds true to offshore sportsbooks too.
Residents should know that participating in an act of gambling through an underground bookie or an illegal online site is punishable by Idaho State Law. Although citizens can no longer make wagers on live sports teams, they can legally wager real money on fantasy sports betting online.
The popular sports gambling alternative actively stands as a game of skill rather than chance, making it entirely legal and safe for sports fans around the US.
Online Horse and Greyhound Racing
The state of Idaho is currently home to six horse and greyhound racing establishments. The Gem State has an even healthier horse and greyhound racing industry due to the ability to access races through an online betting platform. As well as overseeing the six land-based facilities, the Idaho Racing Commission also grants licensing to a few select US betting sites. This horse and greyhound racing enterprises operate on US soil, holding contracts with each and every track within the country as well as many others around the world. Technology allows for race enthusiasts to live stream their favorite tracks whenever, wherever.
Safe and legal horse and greyhound betting sites:
TVG

TVG is the other powerhouse site for horse and greyhound racing, giving members a comprehensive and interactive gambling experience. TVG is also an active television network that provides over 33 million American homes with live horse and greyhound races. Being such a large company, TVG hosts annual charity events and significantly gives back to the horse and greyhound racing community. Members that sign up with TVG can claim wager bonuses up to $200.
Daily Fantasy Sports Sites
Online fantasy sports betting has become a new trend in sports gambling around the US as well as around the world. The new favorite game has over 57 million participants playing at least a single fantasy sports league. Players go up head to head against friends, family, work colleagues, and other sports fans around the nation.
Unlike traditional sports betting, fantasy sports betting centers around skill. The ruling of the US Congress in 2006 took place shortly before the notorious Unlawful Internet Gambling Enforcement Act put a halt to almost every form of online gambling. However, Congress took into consideration the many factors in online fantasy sports betting that have a significant impact on the outcome of the game.
Participants managing a fantasy football team need to take into consideration several variables such as past and present statistics, coaching strategies, differing types of players, and many more. Though online fantasy sports betting takes a considerably more amount of time than typical gambling, it still proves to give an exhilarating and entertaining gambling experience.
All sites that have the authorization and licensing to operate in the US are monitored by the Fantasy Sports Trade Association to ensure players are treated fairly, and all regulations are met.
Most popular fantasy sports betting websites legal to play in Idaho:
DraftKings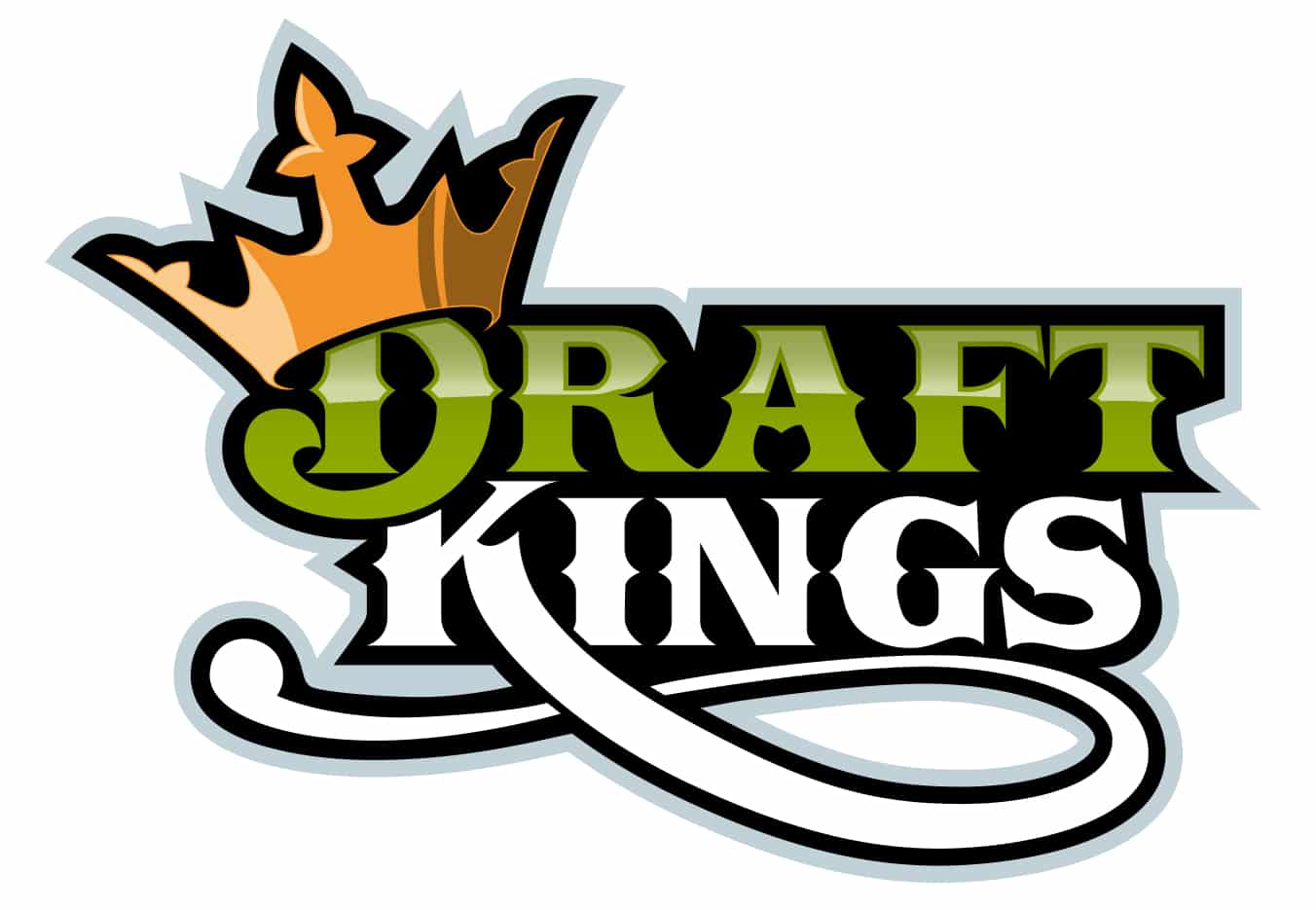 DraftKings is one of the country's leading platforms for daily and weekly fantasy sports leagues. Members can forget about the constant injuries and cold streaks that come with a typical season-long commitment. Pick the hottest players at the moment to give yourself the best shot for that week's games. Members can get the stats they need to make the right picks for the best team possible. Sign up for DraftKings and get up to $200 match on your first deposit. Learn more by reading the DraftKings Review!
Online Casinos
Idaho does not currently authorize or manage any online casino sites. The residents of the Gem State will have to travel to the closest brick and mortar gambling facility to play casino slots for real cash. However, the state of Idaho does allow residents to try their hand at the casino-style alternative of online skill games. Interactive puzzle games such as Scrabble Blocks and Wheel of Fortune are available to play online for real money jackpots and prizes.
Online Casino Alternatives:
WorldWinner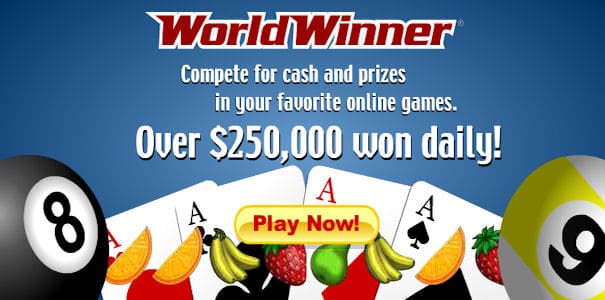 WorldWinner is the top online platform for the skill game industry. The widely popular Game Show Network (GSN) oversees WorldWinner as a licensed operator under the known television network. Members can play their favorite games like Solitaire Rush and Candy Crush Saga for real money. The site also offers free sign up and access to all of the games so you can find your niche before playing with real money on the line
Conclusion
Overall, Idaho has some room to grow as a moderately gamble-friendly state. Although the state does crackdown on illegal gambling, it offers a wide variety of gambling both in its land-based enterprises and online. It is always safest to gamble within the confines of the law, so stay away from offshore sites and other forms of illicit gambling. Remember your limits and to enjoy the experience. Have fun and good luck!