Maryland Online Gambling | Is Gambling Legal in Maryland?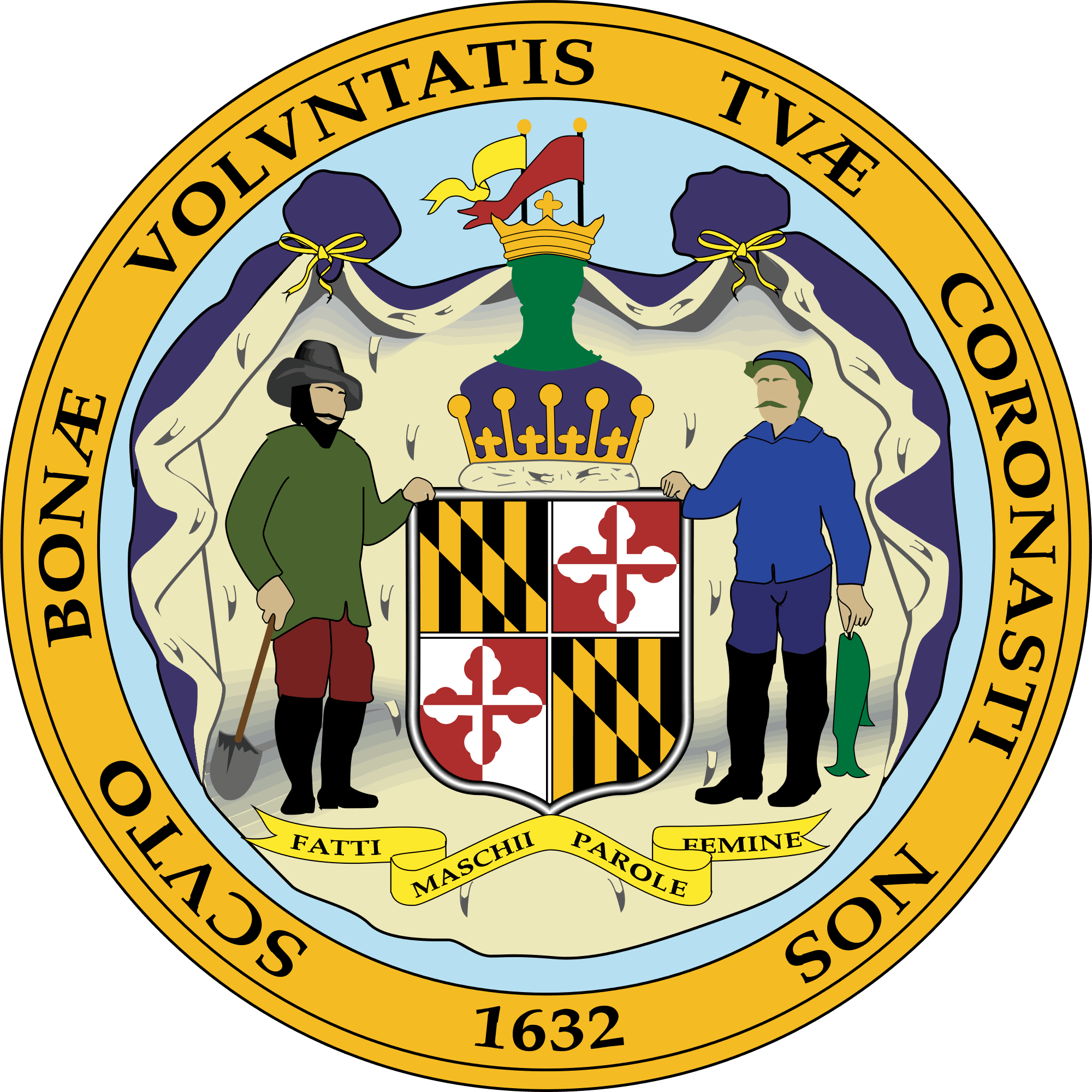 Legal Online Gambling In Maryland
Maryland gambling options have been strict in the past, but the state is becoming more progressive towards gambling in recent years. Currently, Maryland is home to six brick and mortar casinos that host most casino-style games such as slots and table games.
The Free State was once a lot more restrictive to land-based gambling, but its citizens have spoken in the past few votes to better welcome the industry. Over the past eight years, the state has dramatically changed its views on gambling. Before 2008, Maryland did not authorize any forms of land-based gambling including slots or table games. However, a consensus in a 2008 vote made it possible to host slot machines for a select number of operators.
It does not seem unfathomable that the state will soon expand its gambling industry onto the Internet. Although Maryland does not presently permit online casino-style gambling, the state allows its residents to gamble legally online through a few options.
What Types of Gambling is Legal in Maryland?
Residents of Maryland can still gamble comfortably at home in a few different ways. First, Marylanders can use a number of legal websites that authorize pari-mutuel wagers for horse racing. The state does not currently hold any live horse and greyhound racetracks. However, racing enthusiasts can watch any of their favorite events as well as place real money wagers online.
Secondly, residents can try their hand at the new exciting sports betting alternative that is known as online fantasy sports betting. The trending gambling option is sweeping across the nation, attracting sports fans everywhere to join the action.
Lastly, the state of Maryland permits residents to wager real money online through skill games. Platforms like WorldWinner offer various game genres that anyone can try either for free or for real cash prizes. All gambling sites and enterprises that hold proper licensing in the state are safe and legal to play due to high regulations.
Participating in Offshore Gambling Websites
Maryland does not authorize, regulate, or legally allow residents to play on offshore sites. Although foreign sites may seem like a good idea for gambling, they are unreliable and unsafe. Most overseas sites operate in countries with very little gambling regulations and are not held accountable for ensuring fair play.
Participants of offshore sites should know that these sites operate outside of the US legal jurisdiction, meaning there is no way to guarantee you will have a fair game or that you will walk away with your winnings.
Though offshore sites are available to US residents to play, it is still a criminal offense to play on foreign websites. Maryland cannot necessarily enforce the law on each and every participant of overseas accounts. However, Maryland state law makes it clear that gambling on a site unauthorized by the state is subject to penalty. The penalty for hosting an illegal form of gambling is far greater, and usually the primary focus of law enforcement.
The punishment for partaking in an illicit game of chance is quoted from State Statute 12-102 B, "A person who violates this section is guilty of a misdemeanor and on conviction is subject to imprisonment for not less than 6 months and not exceeding 1 year or a fine of not less than $200 and not exceeding $1,000 or both."
Online Poker
Online poker is not currently legal in the state of Maryland. However, the state made the popular table game legal to play within its brick and mortar establishments just three years ago. There are no present bills outlining possible expansion into the online world of poker, but Maryland lawmakers are not necessarily closed off to the idea.
The state relies heavily on gambling tax revenue brought in through its six casinos. The approval of an online operator for poker would bring in a substantial percentage of tax money as well as an initial licensing fee for each operator. The current presence of online poker is nonexistent, aside from illegal offshore poker rooms. Perhaps the incentives of tax revenue and resident gambling safety will make a significant impact on future discussions and legislative proposals in the Free State.
Online Sports Betting
Maryland follows the federal law when it comes to traditional sports betting like most other states in the Union. The state like every state besides Nevada and New Jersey follows the Federal Wire Act, which outlaws all forms of traditional sports betting. The Unlawful Internet Gambling Enforcement Act of 2006 also prohibits all possible offshore online sportsbooks.
Residents should beware that any underground or offshore gambling enterprises are completely illegal to play in the state of Maryland. Sports enthusiasts of the Free State can still gamble legally through the popular alternative of online fantasy sports betting. The federally legal sports betting method has far better odds than traditional sports betting and is safe to play. Residents can also get some sports betting action through pari-mutuel betting on horse and greyhound racing.
Online Horse and Greyhound Racing
Although the state of Maryland does not have any live racetracks, it allows residents to make wagers on any number of racing events occurring all over the country. Modern-day technology allows bettors to stream any live race from virtually anywhere they please, also giving access to make real cash wagers at home or on the go. Residents that don't wish to commute to neighboring states for racing can legally watch and wager from online platforms that hold the proper state and federal licensing.
Safe and legal horse and greyhound betting sites:
BetAmerica Maryland
BetAmerica stands as one of the top platforms for online horse and greyhound race betting in the nation. BetAmerica's user-friendly site gives members access to any horse and greyhound race whenever, wherever. Members can stay up to date with round the clock news on upcoming races and other events. BetAmerica's new mobile application allows race fans to utilize the betting platform from any Internet device. BetAmerica matches first-time deposits as a new member bonus.
TVG Maryland
TVG is another powerhouse site within the horse and greyhound racing industry.  Aside from its interactive site, TVG also holds the largest horse and greyhound racing television network in the nation. The popular TV station services over 33 million homes within the country, holding contracts with every large TV provider. Members can bet at ease knowing their winnings are secure through TVG. Sign up as a new member or refer a friend and receive cash bonuses.
Online Fantasy Sports
The new hit sports gambling method is growing increasingly popular not only in the US but around the world. With over 57 million members participating in at least one fantasy sports league, the sports betting alternative will continue to thrive throughout the decade.
Fantasy sports betting is legal in almost every state in America due to a US Congressional decision in 2006. Aside from nearly every other form of Internet gambling being banned through the Unlawful Internet Gambling Enforcement Act, Congress made the sports gambling option available to US residents solely because it is a game of skill.
Participants of fantasy sports leagues must manage a team with an array of variables to study. They also need to view past and present statistics while still considering coaching strategies, player types, team strategy, hot streaks, and more. Although there are many factors to understand, the game proves to be exhilarating and fun for users of all experience levels. All sites that operate within US borders hold proper licensing and regulation to ensure full payouts and fair games.
Best online options for reliable fantasy sports betting:
DraftKings
DraftKings acts as one of the largest platforms for online fantasy sports betting according to the Fantasy Sports Trade Association. DraftKings centers around daily and weekly fantasy sports leagues, so members do not have to deal with seasonal commitment issues like cold streaks and injuries. Fantasy team managers can choose which group of players they think are on top of their game at the current moment. The fast-paced and exciting gambling type has sports fans on their toes. When you join the DraftKings Community, the site will match your initial deposit as a sign-up bonus. Learn more by reading the DraftKings Sportsbook review!
Online Casinos
Maryland does not currently authorize online casinos, but it does permit a similar alternative. The state allows residents to play and gamble on games of skill. Interactive puzzle games that vary from game type to game type are available on a few licensed online platforms. Although Marylanders will have to travel to a land-based establishment for basic slots and table games, these legal online options pays out real cash prizes and jackpots too.
Online Casino Alternatives in Maryland:
WorldWinner
WorldWinner is the leading online platform for skill games in the United States. The popular television hit Game Show Network (GSN) is the parent company and oversees that the site maintains all proper licensing and regulations. The site offers an extensive variety of widely-known games such as Wheel of Fortune and Solitaire Rush. Try your hand at any game for free before attempting to win real cash.
Conclusion
Maryland stands as a moderately friendly gambling state. Although the state is still a ways away before residents can legally play games like poker and slots online, it does permit a few excellent gambling options over the web. Residents should stay clear of offshore sites as well as any other forms of illegal gambling. Remember your limits, and enjoy the experience. Good luck!