Las Vegas Poker Venues | Best Poker Rooms in Nevada 2020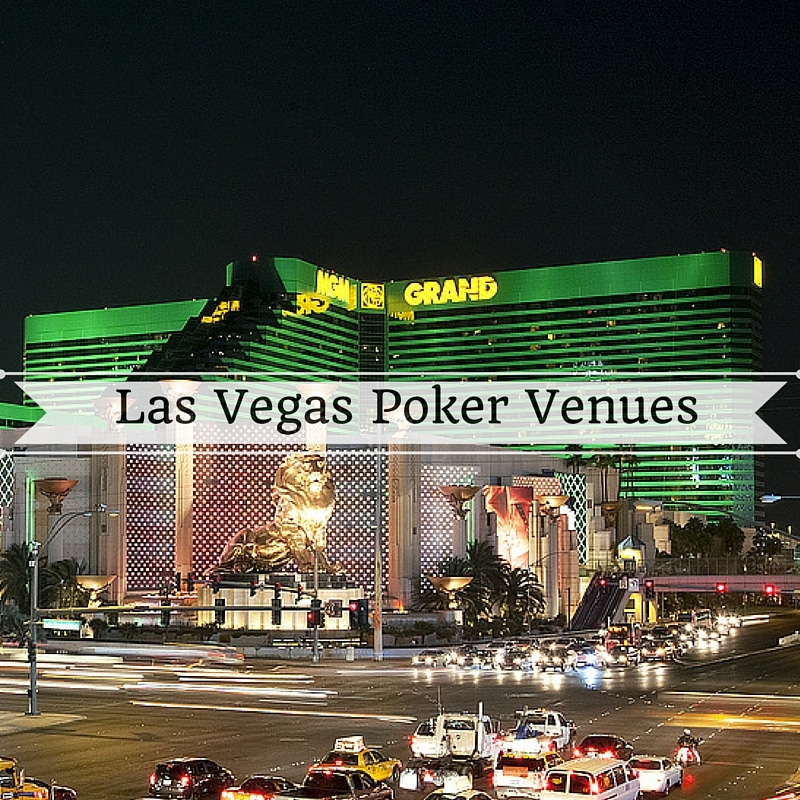 The 7 Ultimate Poker Venues in Las Vegas
Las Vegas provides some of the best poker destinations around the globe. With so many casinos and their respective online poker rooms in Nevada to choose from, players and tourists visiting Sin City should review some helpful information before selecting the right spot to play. The top poker rooms in Vegas offer different types of both cash and tournament games. Varying stakes alter both the available pot winnings as well as the casino's rake system. Getting experience by trying the differing game types and stakes is the most efficient way to find your preferences for future trips. Here are the seven best poker rooms to try out in Las Vegas.
The Wynn Poker Room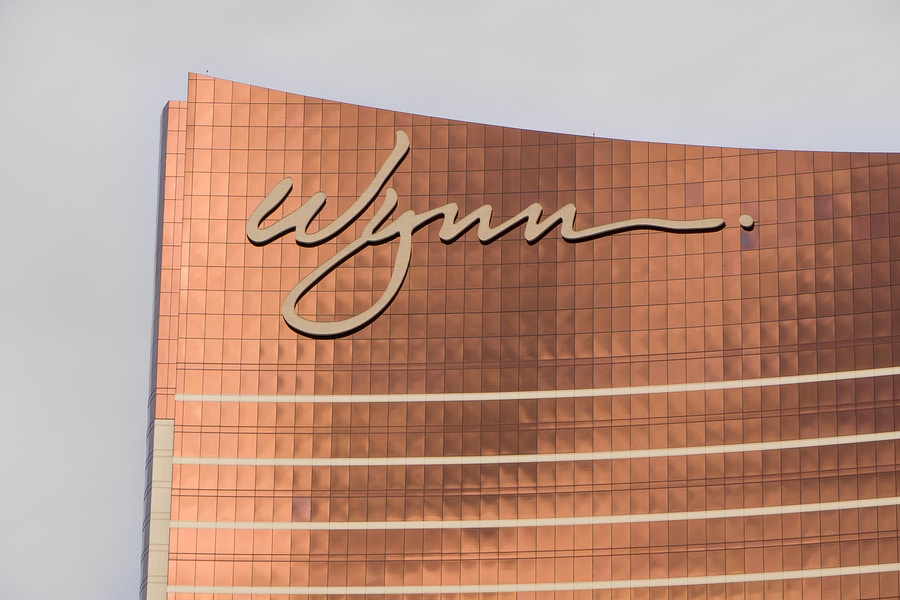 The two twin casinos built side by side by Steve Wynn are known to provide an array of extraordinary experiences. In addition to fine dining and a variety of shopping and entertainment, the Wynn Casino also offers one of the top poker venues on the strip.
The Wynn Poker Room includes 26 tables with a spectrum of different game types. Poker enthusiasts of all experience levels can enjoy the popular table game with hand limits that start at $1/$2 and continue to rise. Big rollers can join in on the no-limit hold'em games that allow players to avoid any restriction. Beginner and intermediate players can start slow with smaller limit tables with the same availability of game types.
Try seven card stud, Omaha pot limit, Omaha eight or higher, limit and no-limit hold'em. Additionally, the Wynn Poker Room mixes and matches different styles of poker for new and fun gambling experiences. Aside from the regular cash games, the Wynn Poker Room also offers several large tournaments throughout the year. High-income players can also find daily no-limit tournaments.
The Wynn Fall Classic is known for its one million dollar prize pool for a buy-in ranging from $300-$1500. The Fall Classic is home to multiple events including different games of Omaha, Open-face Chinese poker, and hold'em variations. The championship main event will feature a no-limit hold'em matchup between the top players of the event.
In addition to the luxurious atmosphere, the Wynn Poker Room also holds one of the best rake systems in Vegas. The 5 percent rake as opposed to the average 10 percent keeps money on the poker table in the long run. In the instance you are running the table, the rake will cause a significant amount of additional hands over the course of a few hours.
The Bellagio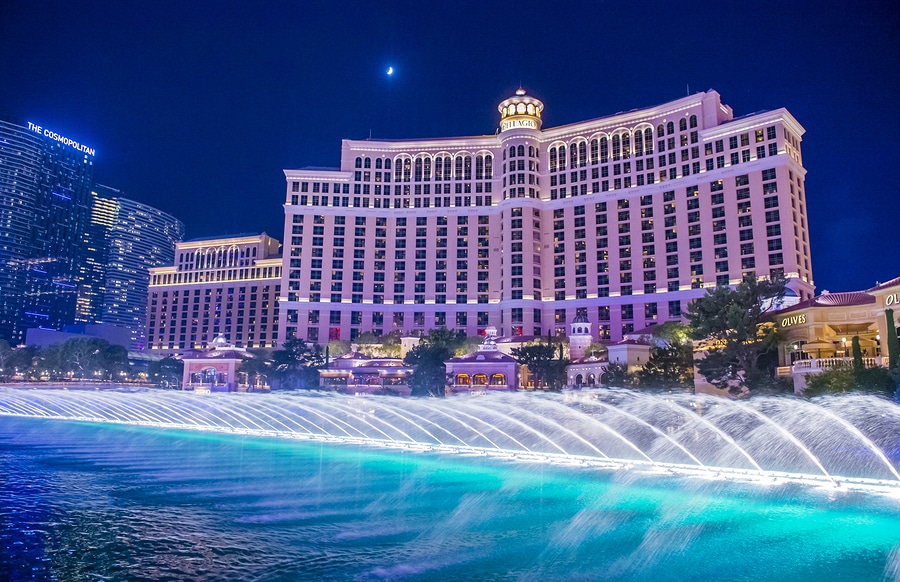 The Bellagio plays a huge role in hosting poker players of all levels, having multiple poker areas within the casino. The classic Bellagio poker room features over 40 tables open to anyone. However, the Bellagio also has a special place for the poker sharks. Also known as Bobby's Room, the Bellagio poker room has remained one of the highest action poker room on the Strip.
A flocking ground for professionals and novices alike, Bobby's Room offers a high roller experience with a $20,000 minimum buy-in. For those looking for basic poker play, the Bellagio offers a wide variety of limits. All limit games begin at $4/$8, and no limit starts at $2/$5. The game types include different stud games, Chinese-face, Omaha including 8 or higher, and, of course, a variety of hold'em styles. Daily tournaments are taken seriously at the Bellagio. The "small" tourney hosts a 2 pm event Sundays through Thursday at a $500 buy-in. Fridays and Saturday also start at 2 pm but at a $1000 buy-in.
The rake structure at the Bellagio stays the same through all the different game types on the 40 tables. The max rake is held at $4 per hand. In addition to the rake rules, there also strike points or takes out of the pot. The lowest $4/$8 will have $1 strike points once the pot reaches certain increments. High stake games $5/$10 and higher go under a slightly different rake system. Instead of an amount of rake, the rake is taken per amount of time compared with the varying stakes in the game.
The Aria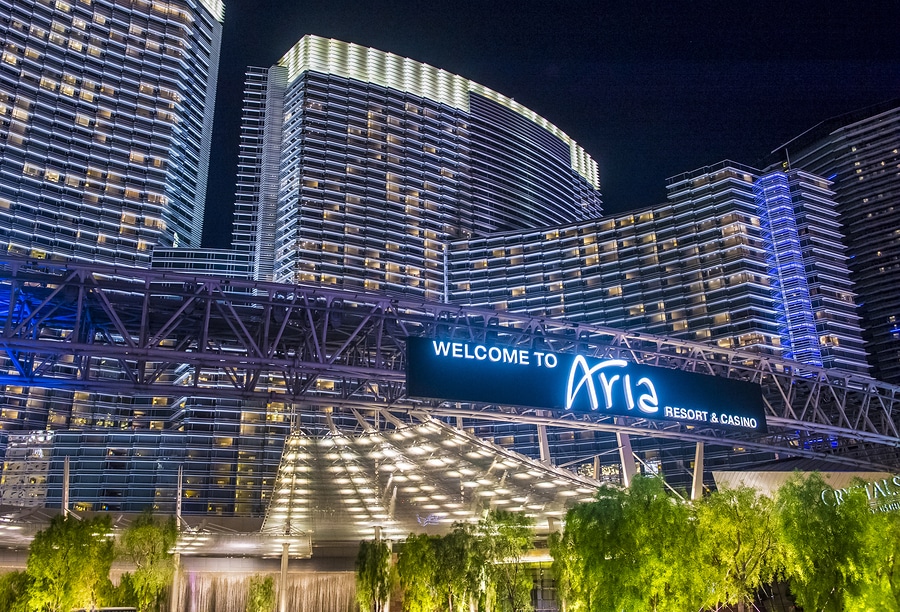 Further down the Strip is Aria Resort and Casino. Under the Caesars Entertainment brand name, this up and coming casino offers poker players and guests 24 tables within a beautiful setting to play in. No limit Hold'em is the most popular poker game at Aria, having $1/ $3, $2/$ 5, and $5/ $10 buy-ins. Limit Hold'em games also vary, but with fewer options. A range of Omaha style games are available including 8 and up Omaha with $4/$8 and $8/$16 stakes. On top of the different game types, mix games are also available. For high stakes players, Aria offers its big money Ivey Room with $12/$24 buy-ins and up.
Tournaments occur daily at Aria at two different times. Choose between the 1 pm and 7 pm tournament starts with a $125 buy-in. Usually the tournaments will bring in around 50 players on average, but can reach up to 100 competitors.
The rake at Aria for all cash games is 10 percent with a $4 max per hand. Like most casinos, Aria holds a "no flop no drop" rule that refers to the casino not taking a percentage of the hand if the game does not have a flop.
The MGM Grand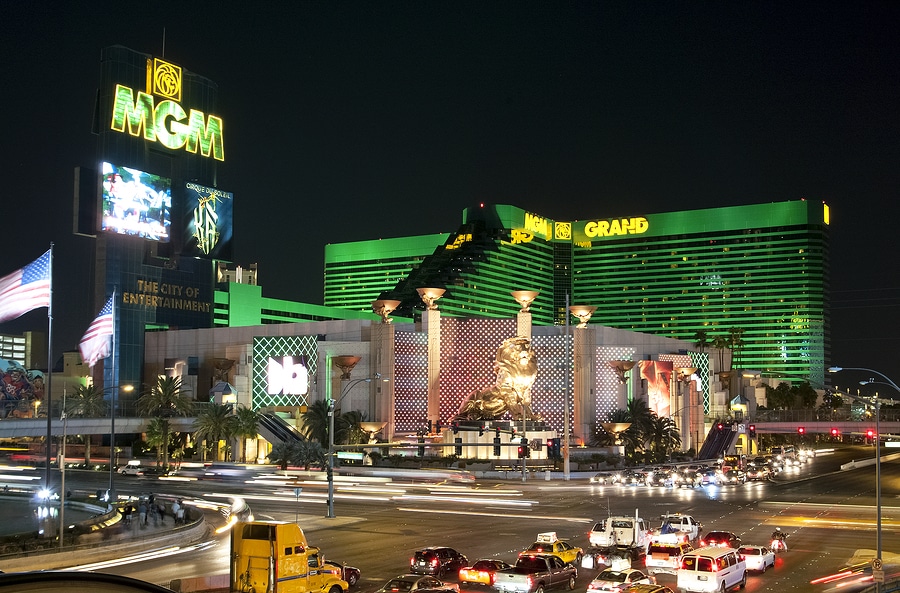 MGM poker is one of friendliest environments for poker players. As the years go by, MGM attracts many foreign and local players alike to enjoy casual poker play. With so many players coming in from all over, local sharks will occasionally take advantage of the loose gambling. However, beginners can play at the MGM knowing that a majority of players around them are also playing for fun and get a learning experience.
The MGM poker room is known mostly for low stakes poker. The casino claims to be the Las Vegas capital of $1/ $2 no limit Hold'em. It's only fair to say that the MGM offers the widest variety of Texas Hold'em offering $1/$2 No Limit, $2/$5 No Limit, $5/$10 No Limit, $2/$6 Limit, and $4/$8 Limit. In addition to the Hold'em play, the casino also prides itself on offering any poker types that the customer desires as long as there are enough players to fill a table. Omaha, Razz, and Stud poker types are also available on the floor.
The MGM poker mentality revolves around the players and less on the casino's preferences. The MGM also hosts daily tournaments with either a $60 or $115 buy in. Although only the top two players will receive payouts at any sit and go tourneys, the daily multiple table tournaments offer far more payouts that compare to the amount players in the game.
Rake structure at the MGM Grand works with a $4 max rake and with the standard strike point system of $1 at respective stake increments. A big note for those who do not enjoy playing poker with extra jackpots, the MGM winning pots remain larger than comparable Strip casinos by not taking any money out of the pot to support other jackpots.
The Venetian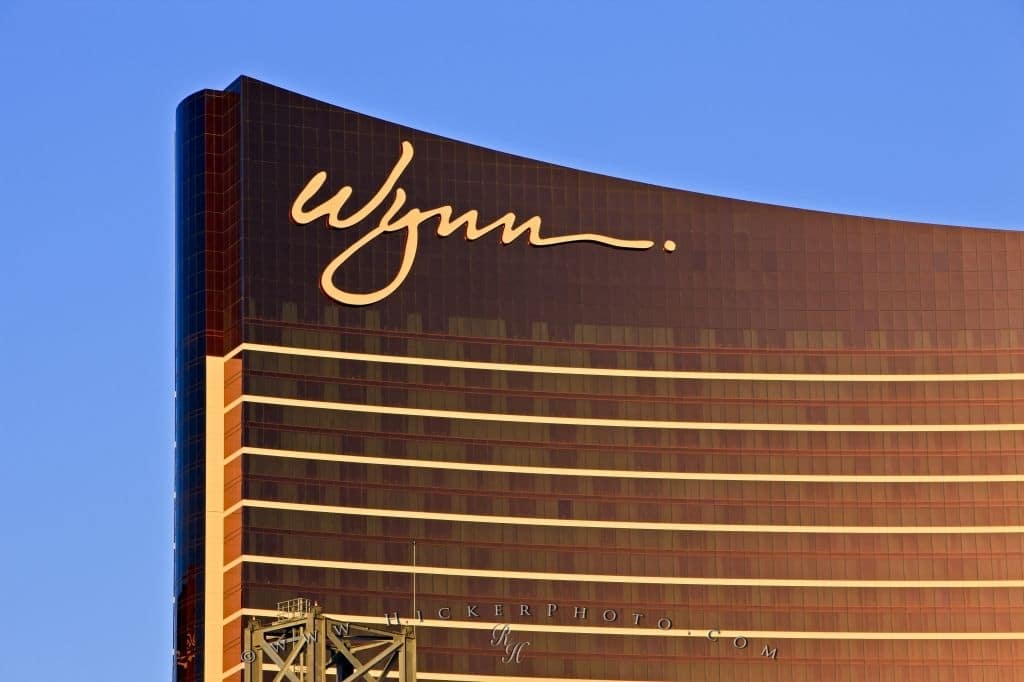 When dealing with an oversized volume of players, a poker game can sometimes feel too crowded or rushed. The Venetian's 52 table poker room offers a spacious and comfortable environment to avoid too many players being pushed together. The exceptional staff at Venetian easily flow players in and out of the poker room, offering any help or beverages to make players comfortable during their stay. As for game types, the poker room at Venetian tends to mix and match, providing all kinds of limit and no-limit Hold'em, Omaha, and Stud games.
The most popular cash games are the $1/$2 no-limit but offer $4/$8 and $8/$16 as well. For higher stakes players, Venetian hosts $200/$1000 buy in tables as well. Tournaments include daily events at 12 pm noon and 7 pm. While the tournament buy-ins throughout the week range around $150, Saturday noon holds a bigger $500 buy-in tournament for everyone who wants in. If you are planning to attend a tournament at Venetian, be sure to register around 3 hours before the event. The rake at Venetian is identical to most casinos on the Strip, holding at 10 percent or $4 max rake per hand.
Caesars Palace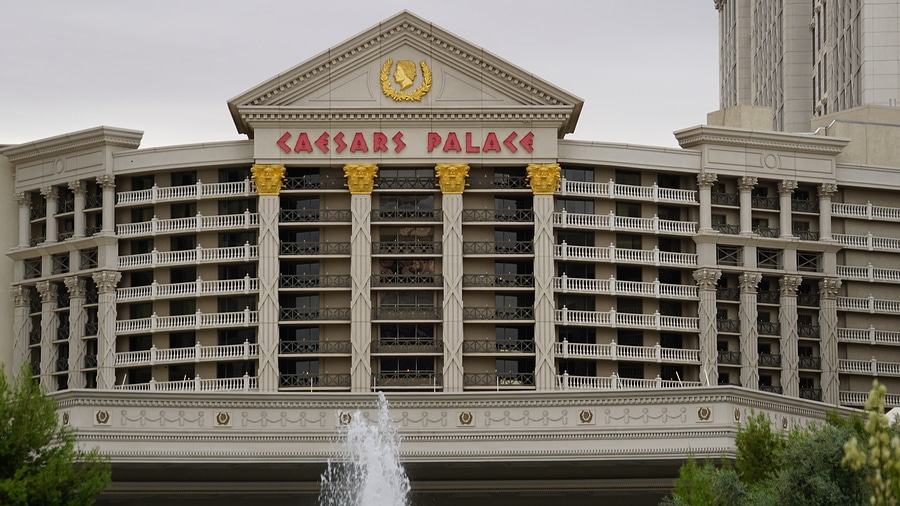 Caesars Palace, known for its exquisite Forum Shops, entertainment events, and non-stop casino action, also holds one of the larger poker tournaments each year. The daily poker action revolves around the casino's 16 live poker tables that offer a variety of cash games. Although the daily poker tournaments are smaller than most, bigger events such as the annual World Series of Poker and Caesars Palace Classic open up all 31 poker tables.
Typical game types such as no limit and fixed limit Hold'em at $1/$3, $2/$5, $3/$6. In addition, weekends will attract more $4/$8 limits and $5/$5 no limit games. Caesars will allow any Omaha and Stud type games to start so be that enough players are wanting in. During the WSOP, a multitude of Razz, Chinese-face, Badugi, 2-7 and 2-5 triple draw are all available. The daily tournaments at Caesars start at 9 am with a $65 buy-in and raise to $150 buy-in at 7 pm. $330 buy-ins on Fridays and Saturdays at 12-noon offer higher stakes poker.
The cash rake at Caesars Palace room typical stays at 10 percent with $4 max. However, Caesars rakes 5 percent up to a $5 max on $2/$5 no limit and $4/$8 fixed limit games. Additionally, the $1 strike points differ slightly than other casinos in that they will be taken at slightly lower increments when comparing to other rooms. Lastly, $1 rakes for extra jackpots are made from the pot. For higher stake games $5/$10 and up receive an hourly rake.
The Golden Nugget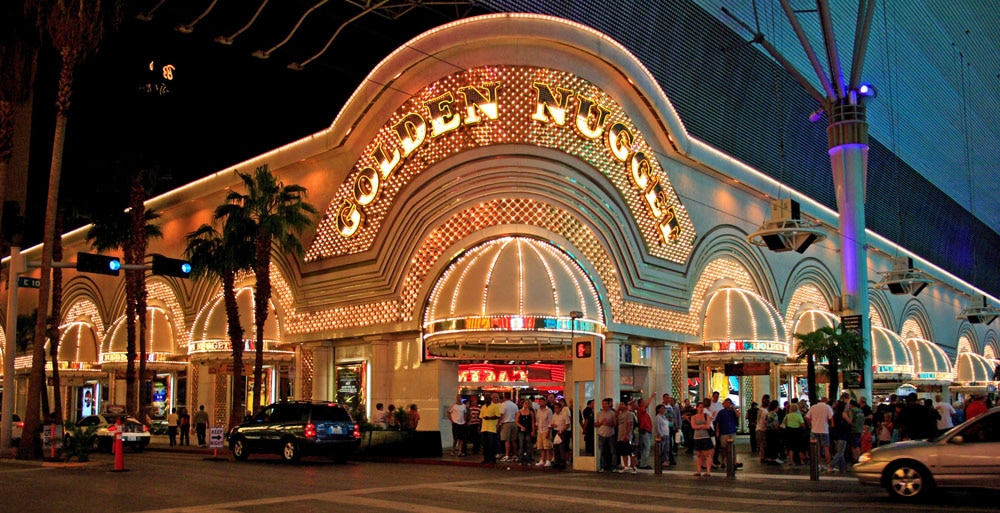 Different from the various Strip casinos, the Golden Nugget offers one of the best poker experiences on Freemont St, within Downtown Las Vegas. Although Downtown Vegas displays far older and classical decor, the table games selection can still hold its own against the newer, fancier Strip casinos. The Golden Nugget also offers its availability to reserve poker tables for a private cash or tournament game. Those who have a multitude of guests willing to play can host a poker function supported at the Golden Nugget. Poker types for cash games can vary during the weekly hours but tend to stick to no limit, and fixed limit Hold'em. However, there are also $6/$12 H.O.R.S.E games always available. Buy-ins for limit Hold'em are either $2/$4 or $3/$6 and $1/$2 no limit Hold'em.
The Golden Nugget prides itself on the array of no-limit Hold'em tournaments available all day and all night. The first daily tournament at a $65 buy in starts at 1 am, and continues with new $65 daily tournament events at 10 am 3 pm, 4 pm, 7 pm, and 10 pm. Poker players wishing to play in Omaha, mixed, and H.O.R.S.E tournaments can do so Tuesday at 8 pm, Thursday at 8 pm, and Saturday at 2 pm respectively. Get to the casino and register a couple hours prior a tournament. The largest tournament for no limit Hold'em happens on Sundays at 11 am. For a $125 buy in with a shot at a $5,000 guaranteed prize pool.
The rake at the Golden Nugget is standard at 10 percent with a $4 max per hand. However, the only variation is that the Golden Nugget take the rake in $.50 increments.
Conclusion
When choosing the right poker room for you, ask yourself what game types, buy-ins, and tournaments you might like to try. Though the casinos both located on the Strip and in Downtown Vegas have similar systems attached to their poker play, the slight differences can decide where you will enjoy your poker gameplay the most. If you are in Vegas solely to play poker, stick to the reviews. However, other accommodating features such as the hotel room, bars, nightlife, restaurants, and shopping should come into play when selecting the right casino to book a room. For any poker fans wishing to attend big events such as the 2016 World Series of Poker, be sure to check out our review on the top hotels around the tournament. Remember your limits and to enjoy the experience. Good luck and have fun!