Real Gaming Poker Nevada Review
Realgaming.com becomes a Reality
[intro]In our Review on Realgaming.com we are reviewing one of the legal options to play for US Residents. On PlayingLegal.com we are only reviewing websites that are licensed under US-Law. Continue reading why Realgaming is a good choice and how they are licensed.
Realgaming.com is presently one of the most technologically advanced gaming sites delivering an excellent platform for interactive and 100% LEGAL gaming. Gamers do not have to download or install any program since games can be played via a browser. Secondly, games can be played from almost any mobile devices and your browser will not need any plug-ins, as the company has made extensive use of HTML5.[intro]
Is Realgaming Legal?
Most online gaming sites are illegal in the United States and players can end up in some trouble. However, with Realgaming.com you do not have to worry, as it is the first site in the country that has received a license for hosting online poker. This means whatever you play on this site is 100% legal, provided you are playing within the permitted jurisdiction, which is anywhere in the state of Nevada.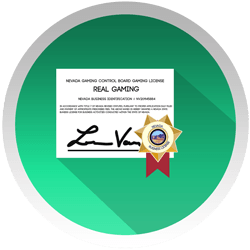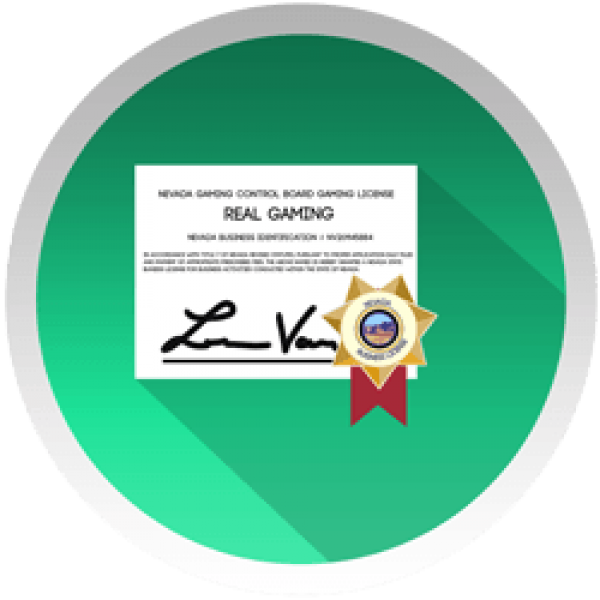 Realgaming Bonuses
No Deposit Bonus for new customers
Yes, Real Gaming will credit your account with $20 within 48 hours of signing up. Most importantly, you get to keep whatever you win from this money. However, you will have to earn Loyalty Score of 15 before you can withdraw your initial credit. This is a limited offer for the first 50,000 signups having valid and verified accounts.
Happy Hour 
Real Gaming offers many types of bonuses to increase your earnings. The most significant is Happy Hour, which is from 2 to 5 pm and 8 to 11 pm where you have chance to earn six times cash back. For instance, if you are playing at Ring Game tables during this time, a $20 cash back while playing Star will earn you $120.
In this time frame, you can also earn extra multiplier to your Real Score depending on the number of players at your table. If there are two the three players at the table, you get two times the Real Score that you have earned in an hour. If there are four to five players, you earn four times, and more than six players at the table, earns you six times your Real Score in that hour. However, you need to play a minimum of fifty minutes at a table when you start.
Deposit Match
 Real Gaming will match your deposit to a maximum of $500 each month. This means you have the opportunity of depositing only half the amount and playing for double.
Sit and Earn
Real Gaming also offers you credit per hour depending on the they type of table. Starting with $0.25 credit at the Slipper table, it goes up to $2 at the Thunder and Mint tables.
Daily Cash Back
Apart from Happy Hour, players also have the opportunity to earn cash back every day, by playing Ring games. Simply keep building Real Score and the more you score the more cash back you get. Your account will be funded automatically with the cash back you have earned, within 72 hours.
Real Rewards
Real Rewards is a system by which players extract the most return from their plays. You start earning Real Score the moment you have started playing, which will be your Tier Score multiplied by that tier's multiplier. For instance, Diamond Tier with a score of over 10,000 qualifies for 15 times multiplier, which is return of 30%. One hundred Real score equals a dollar in cash.
Realgaming Website
As mentioned previously, Real Gaming has invested heavily in the latest technology to provide an excellent gaming experience to its customers. The website is extremely easy to navigate, and the experience is the same across different devices.
Realgaming Mobile App
Real Gaming provides the convenience of gaming from your mobile phone, as an app is available for Android as well as iPhone. The app has an in-built function of confirming your location so that you are sure you are playing from within the legal jurisdiction. Secondly, the app offers excellent security features with multi-factor verification system for your account. Playing online poker has never been so easy, secure, and legal.
[button type="success" text="Visit Realgaming.com" url="https://playinglegal.com/realgamingnevada" open_new_tab="false"]
Deposits and Withdrawals
The quickest method of depositing money into your Real Gaming account is through an electronic check. You could also make a wire transfer, where there is good chance of your account being funded on the same day. Mailing a check will take the longest, and you can expect funding within a maximum of seven days. If you are stepping out, you can always make a cash deposit at any of the 7-11s in Nevada. Lastly, you also have the option of depositing cash with the cashier of South Point Casino in Las Vegas.
Withdrawals from your Real Gaming account is done through a check process by requesting it online. You can also withdraw cash in person from a Real Gaming cage in the casino. Usually, the same process is used for withdrawals that were done for deposits. So if you have deposited through a savings or checking account, Real Gaming will return money through the same account unless it has been closed.
Who is Behind RealGaming?
RealGaming was originally called South Point Poker since it is backed by the popular South Point Casino in Las Vegas. Real Gaming is therefore an excellent combination of experienced and professional casino operations in Las Vegas, and the most latest online gaming technologies. South Point Casino covers a staggering area of more than 240,000 square feet, and it is considered the largest casino on off-strip Las Vegas. Michael Gaughan is the owner and operator of this fantastic casino.
Conclusion
Real Gaming seems to be the ideal option for people in and visiting Nevada to play online poker. It is not only 100% legal, but also incorporates the latest technologies that makes gaming convenient, safe, and secure. Coupled with the vast experience of actual brick and mortar casinos in Las Vegas, Real Gaming is going to become very popular in a short amount of time.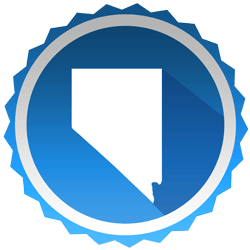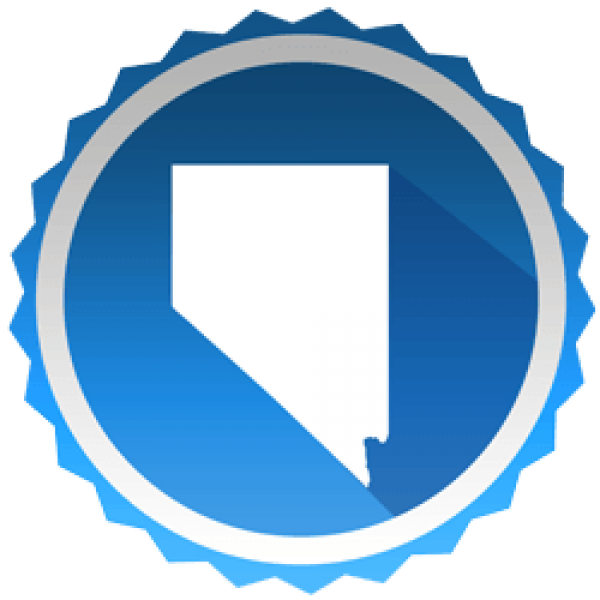 The initial 50,000 accounts can fill up fast and therefore, it would be prudent to let go of the introductory offer of $20. All the gaming choices also seem to be well suited for players, and there is a strong chance of making real money on this site. Hey, this new online business does not have to pay for electricity, indoor plumbing, and real life employees!
[button type="success" text="Visit Realgaming.com" url="https://playinglegal.com/realgamingnevada" open_new_tab="false"]