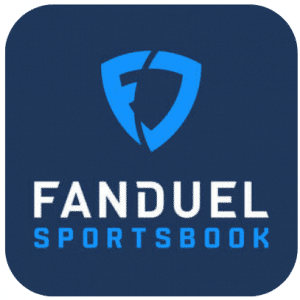 Claim $500 Welcome Bonus
FanDuel is offering a $500 risk-free bonus for all new customers. Simply head to their website, place a bet of up to $500 and if it loses you'll get a free bet token at the same value.
First online wager only. Refund issued as site credit. 21+ and present in NJ or PA. Gambling problem? Call 1-800-GAMBLER. Terms apply.
Introduction
For most American fantasy sports players, FanDuel is arguably one of the most well-known brands country-wide. And while it might have a the reputation of being a premier online DFS site, it's safe to say FanDuel's rocketing move into the NJ sportsbook scene has turned a few heads. With a solid $500 risk-free welcome bonus and a platform that is genuinely refreshing, we're sure that the you'll agree with us when we say, here at playinglegal.com, that FanDuel is set to make waves. So, check out the rest of our 2020 Fanduel Review and, if you're convinced by what you're reading, head on over to their website and deposit today — we're confident you won't regret it.
FanDuel Sportsbook in NJ — A Future Leading Online Sportsbook
With a more than generous $500 welcome bonus and an industry-leading mobile app, FanDuel is one of the best online sportsbooks to hit the NJ betting scene in 2020.
Positives
Awesome mobile app
Vast range of payment options
Industry leading $500 risk-free bet
Top notch online support
Built off the back of a successful DFS website
Negatives
Lines wildly differ from main competitors from time-to-time
FanDuel Sportsbook NJ Welcome Bonus: Claim Your $250 Welcome Bonus Today!
Whether you're looking for the best new-customer offer at FanDuel because you want to try out the service first, or maybe you're an experience bettor who is just looking for value — have no fear, we've got the lowdown on the FanDuel welcome bonus right here. But what is the welcome bonus at FanDuel exactly? Well, it comes in the form of a risk-free bet of up to $500! 
If you're not familiar with the concept of a risk-free bet, it's pretty simple: place your first bet of up to $500 on a game and if it loses, FanDuel will credit your account with a bet token at the value of your first bet. Superb, right? Risk-free bets are a brilliant way of getting into betting as they essentially give you two shots are the prize — even if you're only comfortable with betting $10 off the bat. 
There are a few terms and conditions you should be aware of when it comes to the FanDuel welcome bonus:
You must be based within New Jersey to get the bonus.
You must be over the age of 21.
If your first bet wins, you won't get the risk-free bonus! 
How to claim your FanDuel welcome bonus:
It's all well and good knowing about the bonus — but how do you claim the FanDuel NJ welcome bonus? Well, don't worry, as we've got that covered also.
Simply follow these steps below to ensure you get the risk-free bet in your account (if your first bet loses):
Sign-up to FanDuel Sportsbook NJ (that's a given).
Register your payment method and deposit up to $500.
Place your first bet on any market at FanDuel (restrictions do apply, so check the T&Cs first).
Wait until your bet is settled.
If it loses, check your bonus account straight away. If you don't see your bet token available, get in touch with customer support.
Place another bet and, fingers crossed, this time you win.
If you follow the above steps, you should — 99.9% of the time — get your risk-free bonus token without any hitches. That being said, if this is your second account or you're trying to stake outside of NJ, your bonus will be void.
Types of Markets Available at FanDuel Sportsbook NJ
FanDuel offers a wide range of betting lines, spreads and totals — as you would expect from any NJ-based online sportsbook in 2020. Furthermore, they ofer props, alternative lines and a vast arrangement of pre-poulated, live and quarter parlays — while also offering odds boosts. The majority of all major leagues are also covered, from NFL, NBA, MLS, MLB and many more. And if nothing is catching your fancy in the domestic leagues, you'll also get access to markets for the Premier League (soccer), Champions League (soccer) and many other European sports. 
As we mentioned in the intial introduction, it has been noted by some players that the moneylines differ wildly from FanDuel against other popular sportsbooks. This might just be an initial oversight in what is mostly a fantastic product, but if you're hunting for value-for-money then maybe it might be worth hitting up DraftKings or another popular US sportsbook for now.
FanDuel's Sportsbook's Online Software & Mobile App
Being owned by Flutter Entertainment — the holding company of Paddy Power, Betfair and now FanDuel — it's safe to say that you can expect a solid online experience. Normally, we'd have dedicated sections for both FanDuel's online desktop and mobile app experience, but this time we've decided to combine them into one.
Why? Because they're just as good as each other. In most instances, an operator will either have a standout app or mobile website — but never both. This time, with FanDuel NJ, we're pleased to announce that Flutter has done a fantastic job. Firstly, the FanDuel website is quick, sleek and stunning — it incorporates everything that we're used to with the FanDuel brand: a sharp and clear desktop platform; quick menus that make finding odds super simple; a bet slip which breaks down bets superbly — it really is, just, fantastic.
The mobile app on the other hand brings all what is fantastic about the desktop experience directly to your mobile phone. Even the experts are saying that the app has improved dramatically over the years, and we have to agree. You get a full overview of the moneylines, spreads and more directly from the homepage; a clear overview of the active promotions you have available; quick access to your account details and a dreamy way of depositing with just a few taps. Overall, it has to be said, the FanDuel app is awesome.
FanDuel Sportsbook Banking Options - Several Payment Methods are Available
FanDuel is one of the leading bookmakers when it comes to payment methods, simply because they accept so many. Here are the payment methods offered at FanDuel NJ:
 ACH/E-Check
Check
Credit Card / Debit Card (excluding AMEX & Discover)
Online Bank Transfer
FanDuel Prepaid Card
PayNearMe
Wire Transfer
PayPal
Cash at Counter (Meadowlands Racetrack)
Honestly, we've reviewed a lot of American online sportsbooks and we have to say that FanDuel is arguably the best when it comes to the variety of payment methods on offer. We're very impressed with the fact that FanDuel accepts Visa and MasterCard debit/credit payments — a lot of sportsbooks don't do so, often forcing you to deposit via PayPal to use your card. And while on the subject of PayPal, here at PlayingLegal we like to suggest that all readers to deposit via PayPal, for a number of reasons:
PayPal transactions are backed up by their buyer's protection. This gives you an extra layer of security when it comes to depositing into your FanDuel account.

It's often the quickest and easiest way to deposit at any online sportsbook — and FanDuel is no exception.
You can also link up accounts which otherwise wouldn't be accepted at FanDuel and deposit via PayPal.
Overall, if you're looking for a quick, safe and secure way to deposit at NJ FanDuel, PayPal is the best payment service. 
Withdraw into same account
How to withdraw at FanDuel NJ
Withdrawing your winnings is simple. Just head to the cashier, choose your withdrawal method and amount and click 'withdraw'. Here are the methods you can use to withdraw at FanDuel NJ:
ACH/E-Check
Check
FanDuel Prepaid Card
PayPal
Cash
As you can see, the methods to withdraw are much more limited than the methods to deposit, but there's still a solid variety — especially when compared to other sportsbooks on the market.  Withdraw times can take up to 3 days, with PayPal being the quickest at around 12 hours.
FanDuel Sports

VIP and Loyalty Points
Sadly, it doesn't seem that FanDuel has a VIP or Loyalty Scheme — but this is pretty normal when it comes to online sportsbooks in NJ. After all, you're betting on fixtures, not playing at the casino.
There are some interesting promotions you should check out though, such as:
$1,000,000 Cash Giveaway 
NBA 3rd Quarter Insurance
$25 multi-sport parlay insurance 
NFL Close Loss Insurance
While these might not be your typical 'loyalty' bonuses, they certainly help bettors in their day to day activities. 
Is FanDuel Sportsbook Safe, Secure & Trustworthy?
Yes, 100% FanDuel Sportsbook is safe, secure and regulated by the DGE.  If you're wondering who the DGE are — they're the guys who regulate all the online gambling in New Jersey. To operate in NJ, you have to get permission first — and these are the key holders. A gambling website has to be secure, ensure that funds are held in a safe manner and that the operator takes steps to ensure that potentially problematic gamblers are looked after and restricted. This isn't easy, so the fact that FanDuel has a license from the DGE speaks wonders. 
Furthermore, FanDuel is also secured with an SSL certificate — this way, any communications between your web browser and FanDuel's servers is encrypted. Why does this matter? Because, if your payment data wasn't encrypted, hackers could get hold of it and use it for nefarious activities. This simple bit of security works wonders to keep your info safe. Finally, FanDuel is owned by Flutter — one of the largest gambling companies in the world. These guys have been pioneering online gambling for decades. Being a listed company, they have to be transparent — which means everything they do is visible to the public. Hence, they have to ensure their products are safe, secure and most importantly, legal. 
FanDuel Sportsbook NJ Customer Support
FanDuel has you covered 24/7. There are a total of three ways to contact FanDuel's customer support:
Live chat is perfect for those looking for instant support, and even for those who aren't super comfortable with talking on the phone. It's a little slow and it can take a while for an agent to be free, but otherwise we managed to solve the most basic of issues via the live chat.
Email, on the other hand, is a much slower method to communicate with customer support, with response times of up to 48 hours, but email is also the best way to contact FanDuel if your issue isn't important.
Phone, on the other hand, is great if you need to speak to a real person straight away — you can reach FanDuel Sportsbook on 877-689-0662. 
With 24/7 live chat and phone, and a dedicated email customer support service, we're confident that you'll get the best support straight away at FanDuel.
We Recommend FanDuel Sports NJ
When it comes down to it, FanDuel NJ is a solid new online bookmaker with plenty to offer in the way of bonuses, markets and user experience.
FanDuel Sportsbook NJ FAQs
As we previous mentioned, FanDuel Sports NJ is a perfectly legit Garden State bookmaker which is licensed and regulated by the DGE. 
No, absolutely not. FanDuel Sportsbook allows you to place real money bets on sports around the world. FanDuel DFS is a 'daily fantasy sports' platform, which allows you to create a fantasy team and compete with others around the world.
There are a huge variety of markets available at FanDuel NJ, such as moneylines, spreads, parlays, teasers, round robins and loads more.