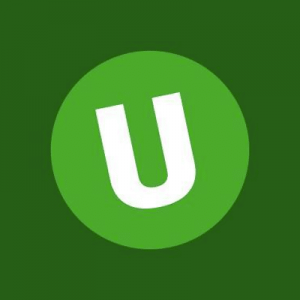 Claim $250 Welcome Bonus
100% Risk-Free bet up to $250 available + $20 no-deposit bonus. Terms and Conditions Apply. Get more information over at the Unibet Sportsbook website.
The promotion is organized by Unibet Interactive, Inc. ("Unibet")
This promotion is available to individuals aged 21 years and over who have registered as customers on nj.unibet.com and are physically located within the state of New Jersey.
In the occasion that the event on which the bet is placed is canceled, any bonus and associated winnings will be forfeited.
Unibet reserves the right to change or cancel this promotion or part of this promotion at any time without notice.
If, for any reason the promotion is not capable of running as planned, including infection by computer virus, bugs, tampering, unauthorized intervention, fraud, technical failures, or any other causes within or beyond the control of Unibet which corrupt or affect the administration, security, fairness, integrity, or proper conduct of the Promotion, Unibet reserves the right at its sole discretion to cancel, terminate, modify or suspend the Promotion.
Trademarks used herein are owned by Unibet and its affiliated companies.
Unibet's decisions in respect of any matter(s) concerning a promotion are final.
Unibet may reclaim any bonus amount or enhanced payments that have been awarded in error.
No employees of Unibet and its affiliated companies, or family members of employees and affiliated companies, may take part in promotions.
Terms and Conditions for all Unibet Interactive promotions are to be read in conjunction with the Unibet Interactive's Terms of Service.
Customer support can be reached at [email protected] or 1-855-655-6310. 
Introduction
Unibet, owned by the Kindred Group, is arguably one of the largest brands in the world -- offering a wide range of casino and sportbook products across Europe. As you would imagine, due to the relative boom of sports betting within the states, the global giant have now launched their very own sports betting platform. With a solid range of markets available, alongside a platform that is genuinely refreshing -- plus the extremely generous $20 no-deposit bonus (which we'll come on to shortly), it is safe to say that we feel Unibet are going to be one of the major players in the NJ sports betting scene. Take a look at our review for more information on this very cool sports betting brand.
Unibet Sportsbook NJ - Plenty to Offer!
Positives
Solid range of odds and markets
Kick-ass $20 no-deposit bonus
Generous risk-free bet
Large global brand
Negatives
Website needs improvements
Unibet Sportsbook NJ Bonus - Two Kick-Ass Welcome Offers
Unibet currently offers two pretty awesome welcome bonuses: the $20 no-deposit welcome bonus and their $250 risk-free bet. While we're seeing more and more risk-free bets in NJ nowadays, the $20 no-deposit bonus is rather refreshing. First, we'll go through the no-deposit NJ bonus, and then we'll discuss the risk-free bet in more detail.
What is a no-deposit sports betting bonus?
If sports betting isn't your forte, then you might be confused when it comes to terms such as 'no-deposit' or 'risk-free. Well, fortunately here at PlayingLegal, we're pretty clued up. Firstly, let's take you through the no-deposit bonus at Unibet Sportsbook NJ.
The clue is in the title — basically, all you have to do is sign-up and register a deposit method with Unibet and in return they will give you $20 to bet with, off the bat, for doing absolutely nothing.
Is it legit? Well, it does sound too good to be true, but we can confirm that the bonus is 100% free. Unibet will literally deposit $20 into your betting account and won't expect anything back from you. Of course, there are terms and conditions you have to comply with when it comes to withdrawing your winnings, but otherwise, this bonus gives you the opportunity to explore Unibet's portfolio of markets without any commitment.
So, to summarize the Unibet free bet bonus:
Simply sign up to Unibet Sportsbook NJ and register a payment method.
Opt in to the no-deposit bonus promotion.
Contact customer support if your free bet credit isn't available within a few hours.
Place a bet on any sporting event in NJ.
If it wins, make sure you comply with the T&Cs to cash out.
See below for a summary of all the T&Cs you need to know for the Unibet bonus.
If you are a new player, you are a eligible for this bonus.
Your 2 x $10 free bets will be available in your bet-slip as soon as you sign up.
Your free bets can only be used once per account.
To use your free bets, add any sports market to your bet-slip and select free bet option.
Your free bet stake is not included in any potential winnings.
Unibet Sportsbook - $250 risk-free bet
Next up is the risk-free bet available at Unibet sportsbook — and frankly, it's as good as it sounds.
So, once you've taken advantage of your no-deposit sportsbook bonus, you're going to want to get the next best thing Unibet has to offer — which is their risk-free bet. Here's how it works:
Basically, all you have to do is deposit up to the value of $250 and place your first real-money sports bet.
Opt into the risk-free bet promotion.
Fingers crossed that your first bet wins!
If, sadly, you're not lucky this time — all is not lost. Contact customer support and request your risk-free bet credit.
Unibet will then give you a credit up to the value of you lost first bet.
Jump straight back in there and place your second bet without having to deposit any more cash.
And that's it — it's a simple as that. The risk-free bet is essentially a second shot at betting. You'll get a bet credit token(s) to the value of your initial lost bet. For more information on this promotion, see the terms and conditions below.
Your first cash bet placed will be counted as a Risk Free Bet.
If your first cash bet placed loses, we will refund you (up to $250) within 72 hours.
No bonus is payable for cashing out, winning, voiding, or wagers resulting as a push.
A Cashed-out bet will be counted as won, and that bet will count towards the offer.
When registering, there is no bonus code needed.
You must have registered for and obtained a valid and verified Unibet real-money account.
Limited to one offer per player.
Minimum $10 stake on your first cash bet is required to be eligible for the risk free bet.
Maximum $250 refund cash per player. 
You must have only one bet in your bet-slip to be eligible.
Promotion valid until December 31st, 2019 11:59:59 PM EDT.
Markets Available at Unibet Sportsbook NJ
When it comes to choosing an online sports betting site, one of the most important things to look out for is the amount of odds and markets available. It's the equivalent of choosing a casino based on the amount of table games it has. Well, we're happy to say that Unibet Sportsbook NJ has a solid range of betting markets on offer — even for a new kid on the block.
While we found the platform a little confusing (more on that later), we were able to navigate through the popular markets; these were: NFL, NCAFF (football), NHL, Premier League (soccer), NBA, NCAAB. By clicking on either of these quick-links in the sidebar, you will be presented with a wide range of odds available for events upcoming and in the future. For example, Unibet NJ had all the odds for the most recently upcoming NFL odds, including moneylines, spread bets and total points. The same goes for any of the major events to be honest, and even though it's off-season at the moment, we were still pleased to find plenty to bet on around the rest of the world. Ultimately, with Unibet being such a big brand, it's not surprising they have a solid range of odds on offer.
Unibet Sportsbook NJ - Online Software & Website
While we're happy with the overall appearance of the website — sticking true to the typical royal green appearance that we're used to with Unibet — we must admit that the layout and styling needs a little work. It just looks a little — basic. And while we're aware that brands want to release their products as soon as possible, we feel that maybe Unibet could have worked on their site a little more firt, before launching what could be argued is a half-baked product. For example, the sidebar isn't very clear and looks a little like a website side-menu from the early 2000s — plus, their homepage is just confusing, with scores and stats all over the place. There is a random logo thrusted into the top-right hand corner without much thought also. We think that Unibet NJ needs to go back to the drawing board here — as the design doesn't do their product justice.
Unibet Sportsbook Mobile App - Much To Be Desired
We think the same goes for their sportsbook app, which is currently available on Android, but not iOS. Again, this seems strange, as the iOS audience makes up a large chunk of the sports betting audience. This again suggests to us that they have rushed out their offering in NJ — not a great sign from such a reputable online sportsbook. Other than that, it does what you expect — you can place bets on the go. And while it may be a little confusing to use — especially for a new punter — with a bit of effort you can work your way around the app with ease, after a while.
Unibet Payment Methods - Solid Range of Banking Options
While Unibet offers a decent range of banking options — both deposit and withdrawal — it's not as many as the likes of BetMGM Sportsbook NJ. We guess this is to be expected though, as Unibet haven't had a long-standing presence as the other major sportsbooks in the NJ market, so this may take some time. Regardless of that, here are the options currently available at Unibet Sportsbook NJ:
Deposit in cash at the Hard Rock Casino.
MasterCard.
Visa.
PayNearMe.
PayPal.
Play+.
VIP Preferred.
Again, we're not blown away by this, but it offers all the options you would expect a sportsbook to in its early stages. PayNearMe is a nice addition, allowing you to deposit via your local 7-Eleven — but, otherwise, we recommend PayPal as the best way to manage your finances through Unibet.
Withdraw into same account
What is the best way to deposit at Unibet?
As previously mentioned, we feel the bet way to deposit at Unibet is via PayPal. We recommend this for all products that accept PayPal gambling deposits in NJ — with Unibet Sportsbook being one of them. Here's a few reasons why:
PayPal backs up all financial transactions with their payment protection policy. If something goes wrong, they will help you out.
You can connect payment methods thaT might not be accepted at Unibet and deposit through PayPal.
PayPal is probably the quickest way to deposit and accept withdrawals — with deposits being instant and withdrawals completed within 24 hours.
Of course, there are other efficient ways to deposit at Unibet Sportsbook NJ, but for ease of use, we're happy to recommend PayPal.
Unibet Sportsbook NJ - VIP & Loyalty Scheme
Sadly, Unibet doesn't offer a particular loyalty or VIP scheme, which to be honest is pretty common with online sportsbooks around the world. There are a few perks to betting with Unibet though — namely, their weekly parlay bonus and odds boosts, which while aren't necessarily set around being a VIP, could arguably be referred to as perks for regular customers. We'll keep you posted on whether or not Unibet Sportsbook offer a VIP scheme in the future.
Is Unibet Sportsbook NJ legal?
Yes, 100%. Unibet Sports NJ is legal. It is licensed and regulated by the DGE, which is the Garden State's local authority on all things related to gambling. To be approved for a license you have to show you will offer player protection, secure deposits and will act responsibly. For a full overview of who is legal to operate — and who isn't — we recommend you check out the DGE's website.
Customer Support at Unibet Sportsbook NJ
The first thing we have to mention is that finding Unibet's customer support is a little confusing — it's hidden by a small question mark button in the top right hand corner. If you're not an experienced bettor, we're pretty sure you would struggle to work out what this means.
Otherwise, we're pretty impressed with what Unibet has to offer in the way of customer support — with 24/7 support available to all customers via live chat. If that's not your thing, and you'd rather email or phone directly, Unibet NJ offers this also. See below for a summary on how you can contact the sportsbook.
While being a little confusing to find info on customer support, they are available 24/7, which is a huge benefit when compared to the likes of other online sportsbooks in NJ. We're impressed.
Solid online sportsbook with plenty to offer
With a $20 no-deposit bonus and a $250 risk-free welcome bonus, we're more than confident you will find everything you need at Unibet Sportsbook NJ. The only thing we have to complain about is their website -- which we're hoping will improve in 2020.