Cosmopolitan Casino gets much needed makeover by Blackstone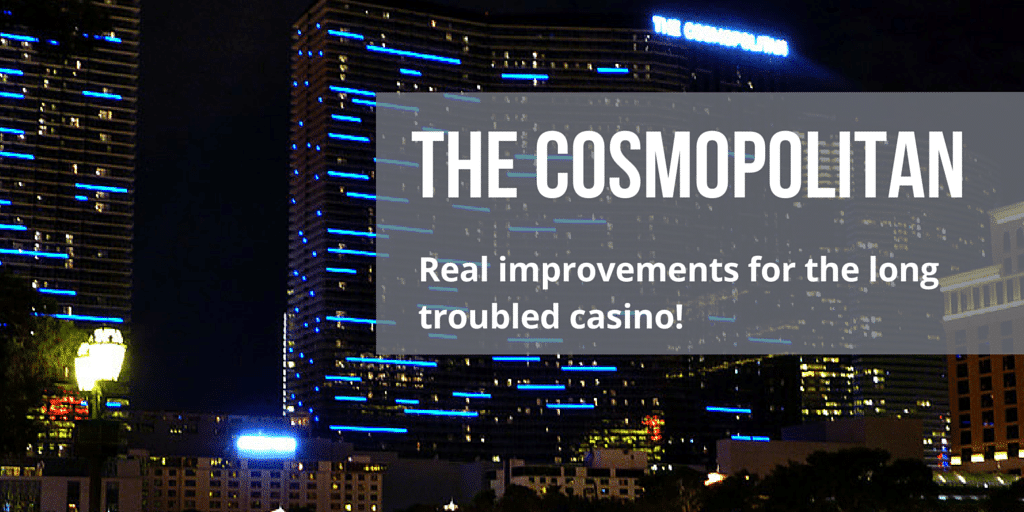 The Manhattan style property has added a brand new high limit slot machine, baccarat tables in the hotel's very own Talon Club and opened a sports betting area to coincide with Super Bowl Sunday; the area has been doubled in size and relocated to the main casino floor to increase traffic.
A crazy past?
Plans for the Cosmopolitan Casino, were first introduced in 2004. Envisioned by real estate developer, Ian Eichner, as a New York style property on the Las Vegas Strip; occupying only 8.5 acres, only one-third the area of a typical resort of its kind to be built upwards and not out. However, during the global economic recession, property prices collapsed, Deutsche Bank AG, the property's lender repossessed the asset and took over construction in a foreclosure in 2008. The resort opened in 2010 with no mention of their casino facility in their advertisement campaigns. Blackstone Group LP, the largest alternative investment firm in the world, bought the casino in May 2015 for $1.73 million, less than half of its cost price.
Blackstone comes in and takes action
Blackstone brought in William McBeath, reputed with a track record of growing and improving the performance, and value of Gaming & Resorts, to boost the profitability of the Cosmopolitan. McBeath, The former MGM executive, increased the casino's betting limits to $200,000 per hand and the credit to $5 million per person. Maximum payouts on slot machines were also increased from $400,000 to $1.25 million. While he amplified the spending on the gamblers, the entertainment budget was slashed; several concerts, expensive DJs and dancers were removed. He reorganised the casino floor layout, stating that the multilevel design of the property inhibited fluidity. Unlike the previous owner, he celebrated and publicised the casino alongside the other facilities at the Cosmopolitan.
Big steps being taken
The $3.9 billion resort houses 3000 rooms; residential style living spaces, beautiful skyline views, unique restaurants and world renowned chefs, spa and hammam facilities, a vibrant nightlife and a 100,000 square foot Casino.
The Casino and Resort has seen the first light of profitability in the nine months of 2015; revenues increased by 13% to $176 million despite the general drop of 1.5% in business on the Strip. Cosmopolitan filed revenues of $569.3 million and net income of $14.7 million. Adjusted EBIDA also reported to be increased 25% to $145.4 million.
Stephen Schwarzman , chairman and CEO of Blackstone and McBeath are still struggling to acquire a loyal high end clientele; without a national network of casinos and a database of customers, it has been difficult to compete with the older establishments, to tap into the databank of loyal gamblers and fill their $300 a night rooms. However construction on 21 new VIP suites, are still to go ahead as planned.