Why DraftKings is Illegal in Iowa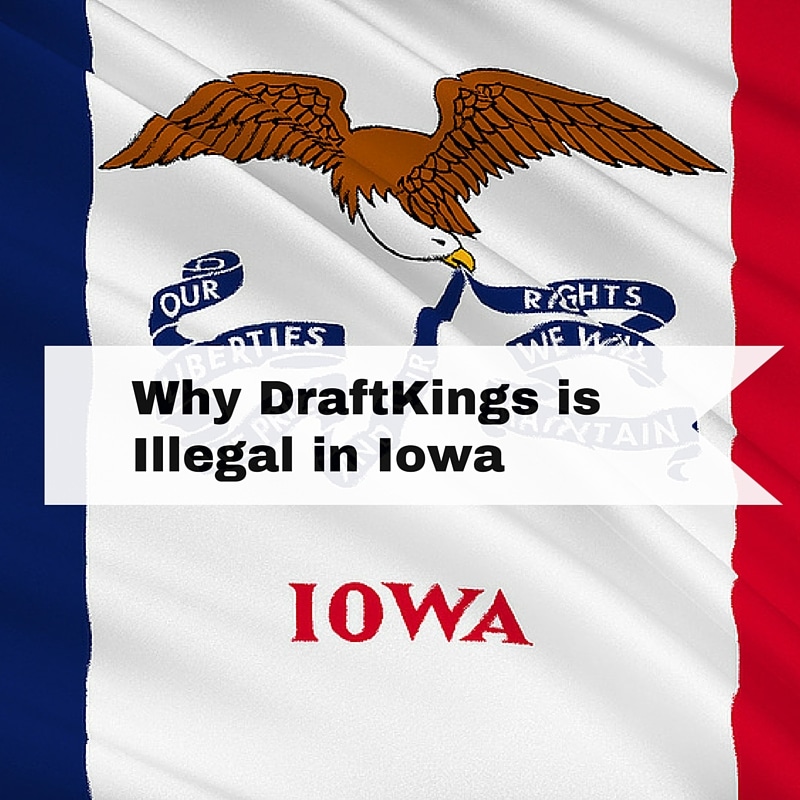 Iowa is considered the Heartland of America and even the first in the country in the presidential elections. However, it comes last in regards to daily fantasy sports. Iowans love to play fantasy sports as much as people in any other state, however collecting money in any type of fantasy sports contest is deemed illegal by Iowa law. Currently, Iowa is one of five states that consider fantasy sports a form of gambling and so ban their residents from playing on any platform including DraftKings. Let's take a look at why this is the case and if the DFS climate will be different in the future.
Article Overview
Why DraftKings is Illegal in Iowa
Are Iowans Punished for Playing Fantasy Sports
New Legislation in Regards to Fantasy Sports
Alternatives to DraftKings in the Meantime
Why DraftKings is Illegal in Iowa
Under Federal law, fantasy sports is considered a skill game. Although 45 states agree with this, Iowa is not one of them. This is because under the Iowa Code for gaming and betting "participating in a game for any sum of money or other property of any value" is illegal. Because DraftKings is in a sort of limbo in regards to whether it is a form of gambling or a skill game, Iowa has chosen to put it in the category of betting and ban its residents from playing it. They believe that the components of chance in the game of fantasy sports are substantial enough that it does constitute betting. That being said, it is estimated that over 300,000 Iowans have played Fantasy Sports in their lifetime. A detailed look into the gambling law can be found in our analysis on online gambling in Iowa.
Are Iowans Punished For Playing Fantasy Sports?
It depends on the dollar value that is being bet on, but in all likelihood a person caught betting money on fantasy sports will be charged with a misdemeanor, and risks being charged a felony. However, arresting people for playing fantasy sports is extremely small on Iowa's radar, and so is not very likely.
New Legislation in Regards to Fantasy Sports
In 2015, Iowa passed a bill that allowed fantasy sports, which is active in the house. If it can reach the governor's desk and be signed into law, then fantasy sports has the potential to be legalized, and Iowans can try their hand at the fun DraftKings gameplay. Although there is staunch opposition, it seems that the legalization of fantasy sports is more likely a when than an if.
Alternatives to DraftKings That You Can Play in the Meantime
If you wish to try your hand at betting in the meantime, then you can head to any one of the racetracks and land-based casinos in Iowa that give people the chance to bet in the Hawkeye State. If you wish to try your hand at betting money online then check out some of the popular online gaming websites that are actually legal within the strict state.