DraftKings: The End is near!? Why screwing business partners never is a good idea.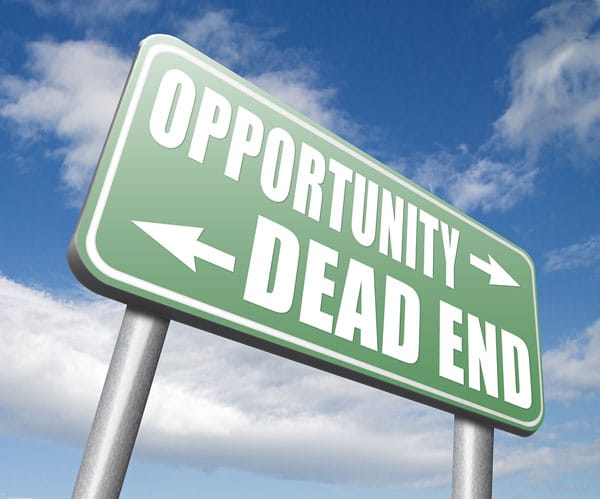 The End is near? Yeah that`s something a crazy homeless writes on his board in New York City and runs around like a madman. Before you judge me let me tell you a little story:
2011 , London Affiliate Conference
At that time I was working for Donkr.com, one of largest Poker Forums worldwide. I was sitting in a meeting with Erika Head of Affiliation (her name was not Erika, but yeah she was from Sweden) from PokerStars. We had been working with PokerStars for years and generated good 5 digit commissions a month for our company year over year. Shortly before the meeting I had a look into our latest report and figured out that this 5 digit amount had dropped to a low 4 digit amount. OK what the heck is going on?
In the meeting I was told that they had to move our tracker to a new tracker due to updates and security.
Poker business is very similar to daily fantasy sports for affiliates you must know. Players sign up through my link or promo code and I start getting paid. Simple.
In poker and in DFS you as an affiliate usually know the VIP customers yourself. That exactly was the case at PokerStars, I myself referred the VIP players to PokerStars and I was 100% sure that these VIP players were still playing when I was in this meeting.
Get it?
Soon after PokerStars announced that they would only pay a commission on new referrals for three years instead of lifetime! That makes a colossal difference in terms of a lifetime value of a customer…I for myself decided that they not to send more traffic.
PokerStars has been acquired by Amaya group (Wallstreet backed company) since then and got away with all the above. Today however it seems that the company is not doing too great. Stock price has dropped by 50% over the last 12 month. The second big company in their portfolio Full Tilt Poker will be shut down or at least partly.
Let`s get back to the present: Boston, 17th February 2016
I`ve been promoting DraftKings for a year now on PlayingLegal.com and was super happy so far until I got yesterdays email telling me
Decrease commission and cap it to a maximum of $1000
Commission only for the first two years
No more First Deposit Bonus for players!
No more use of Promo Codes
Huh that all sounds familiar, no?
What this actually means:
Commission Decrease + Cap
Ok 10% less the first month is not nice but I`ll survive. Capping it to a maximum of $1,000 however is already a big rip of. This means that sending VIP-Players is not really worth it anymore since I can "only" make a $1,000
Two-year maximum
Really?
No more first deposit bonus
Another email from the affiliate team stated:
 "100% Deposit Bonus Match – We are no longer allowing affiliates and partners to promote the 100% Deposit Bonus Match. If you have been promoting the Deposit Bonus Match, you need to discontinue doing so by March 1st, or it will likely jeopardize the status of your affiliate agreement. However, you are still encouraged to promote that new users earn a free contest entry with their first deposit."
Thank you DraftKings that everyone is still getting a free contest! That`s generous! This time, it`s not only us who is getting less, it`s the customer! Not offering a First Deposit Bonus anymore is basically saying: Yeah we don`t give you anything anymore and increase our margin by 20%!
Future will tell if potential customers like that.
No more Promo Codes
The email also stated:
Promo Codes – We are no longer allowing the use of promo codes, and all existing promo codes will be deactivated on Tuesday, March 1st. Starting on March 1st, affiliates will be expected to exclusively use the links and/or creative assets found in their affiliate accounts.
Ok now shit is getting real. What seems like a technical change at the first glance turns out as one of the biggest unethical business behavior I have seen in years!
Promo Codes are used to flag customers so that DraftKings knows that you`ve sent this particular player. These codes are used when signing up.
For Example: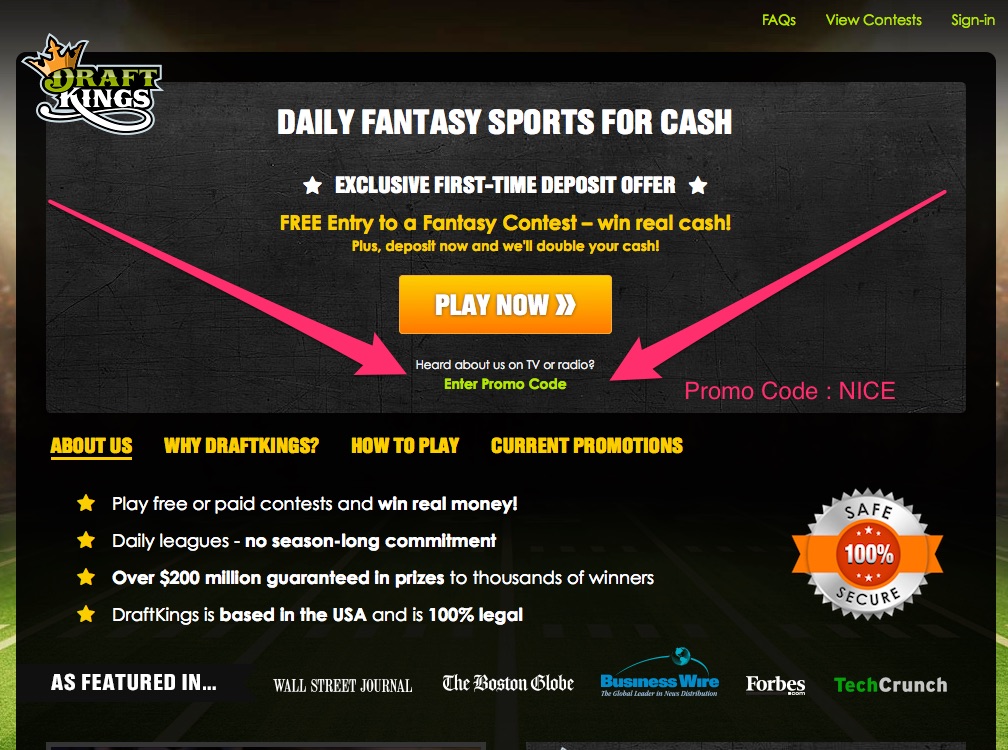 These Promo Codes are a marketing instruments but also incremental for tracking purposes.
Now, what`s happening in a world where most Internet users are using AdBlockers to avoid online ads? Promo Codes are the prime tracking method, because some AdBlockers even block affiliate links.
With the cancelation of Promo Codes DraftKings is now getting the customer "for free".
Conclusion & Final thoughts
I know that the daily fantasy sports industry has many obstacles ahead and showing profitability is key for new investments. Further more I also understand that especially today with all the legislation problems and closing down of states DFS is trouble, but yeah please learn from the mistakes PokerStars has done in the past. Do you really think that fooling your business partners that helped you grow your business even before big names like Fox Sports or Disney has invested is a good idea?
I for myself try to work on my business reputation and customer satisfaction instead.
If these decisions were made up by the investors, I`m sure that having a phone-call with Amaya / PokerStars would help to re-think these ideas ;).