New Jersey Passes Regulations to Allow Skill-Based Gaming on Their Casino Floors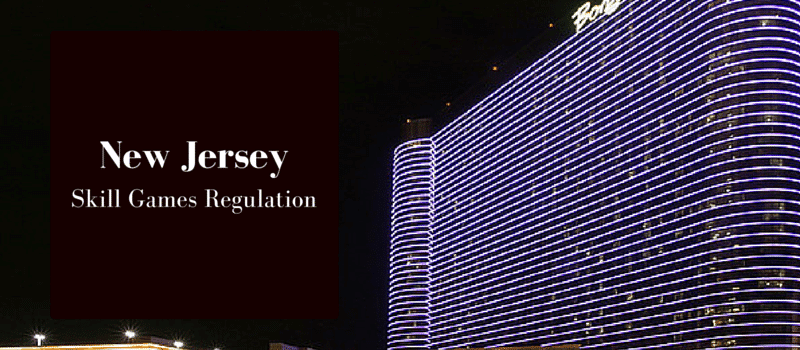 New Jersey's Division of Gaming Enforcement (NJDGE) has released temporary regulations governing skill-based gaming products on casino floors, on Tuesday, so, casinos in Atlantic City may soon be able to offer skill based gaming to their customers.
The Rules!
The regulations are modelled on those that were put in place in Nevada last year; this is partially to ensure that any product approved in one state will not need to undergo further vetting or delays before they are ready for use in the other.
Under the rules, all skill based game winnings have to be resultant from the physical or mental ability of the players, the gaming machines need to be programmed to pay out a set fractions of money wagered per game and all rules, fees, winnings and extra features need to be clearly displayed to the players before the game can be started. All possible outcomes need to be made available for every match and once a match has started, casinos are prohibited from altering any features to make it harder or easier to win.
The patrons will also have an option to play against a computer or a house expert but the house may not access information that is not usually available to players. On top of that, monitoring programmes will be introduced to ensure collusion and money laundering is completely barred in multiplayer and peer to peer games.
Fast move to the floor
The initiative for these games has been in place since October 2014; however, the industry requested specific regulatory details to guide their efforts in creating their products. The NJDGE has also offered developers further incentive via the New Jersey First Provision, which allows companies who bring their product to New Jersey before further jurisdiction is established in the state, to fast-track approval. Under this program the gaming products could be on casino floors within two weeks of their submission.
David Rebuck, the director for NJDGE stated that the state's testing labs have not received any skill-based product application as yet; however, they hope to see submissions from several companies now that the new regulations have been released.
The Millennials Hunt
Casino operators have seen a fall in their slot players in the recent years. Millennials are prone to avoiding the gambling floor in gaming venues in favour of more 'interesting' activities. With the introduction of skill-based games, casinos hope to gain a new generation of players, who, currently claim to find traditional slot machines passive, solitary and boring.
It is believed that Developers are working on gambling versions of popular games such as Angry Birds and Guitar Heroes, old arcade games like Asteroids and first person shooter Xbox titles, all of which might prove to be more appealing to the new generation of potential customers.