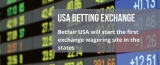 After a long period of deliberation, the first exchange-wagering site is to open in the USA; the date for the launch has been set for May 10, 2016. The ...

Lawmakers in Texas have entered into the second month of this year with a trilogy of gaming bills that are aimed at the Daily Fantasy Sports (DFS) industry. ...

The Gaming Control Board for Nevada released a financial report on Tuesday, the 31st of January 2017. The report included the fiscal figures for the final ...

A State Representative for Michigan, Robert Kosowski (D-District 16), has brought back an old sports betting bill to the table. House Bill, HB- 4060, A Bill to ...

Daily Fantasy Sports (DFS) legislations have been sweeping the USA throughout the course of 2016. During the twelve months of last year, eight states managed ...

In a smear of irony, the Attorney General for the state of New York, Eric Schneiderman, who can be recognised as one of the toughest opponents of the Daily ...

Earlier this month, a report on the eSports industry was released by the world leading market research firm, SuperData Research. Besides outlining the annual ...

The new year began with good news for fantasy sports operators. On Monday, the 2nd of January 2017, the state of Maryland decided to implement a set of ...

The committee of bank lenders for the main operating unit of Caesars Entertainment Corp's (CZR.O) have announced that they might walk away from their plans to ...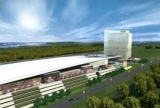 MGM Resorts International announced that they will be opening their Maryland property, MGM National Harbour, to the public on the 8th of December 2016. The ...
Browsing All Comments By:

Tom Grazing