DFS Sites FanDuel and DraftKing to Reduce Advertising Budget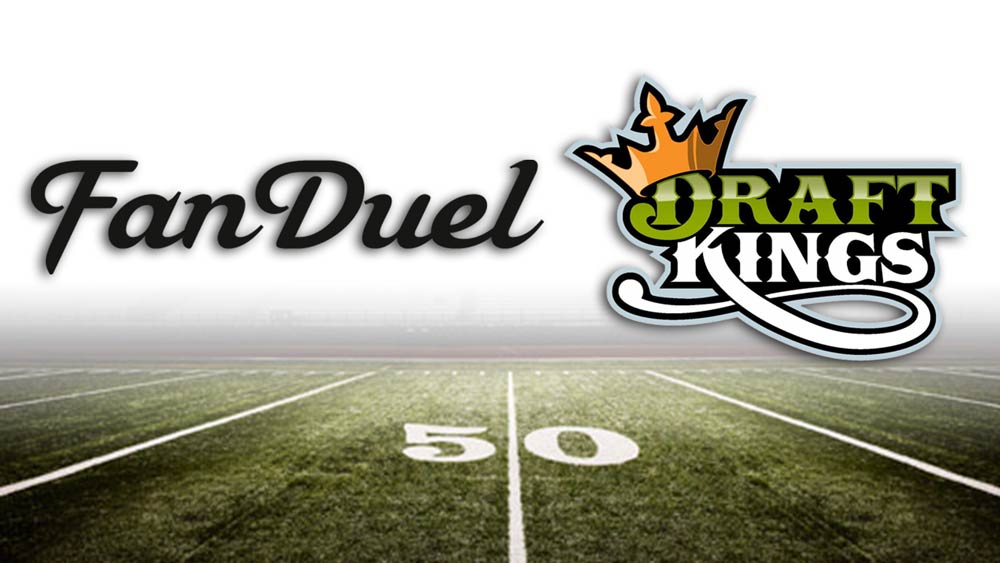 While Daily Fantasy Sports (DFS), had been rising to popularity over the space of the last decade, the current market leaders, FanDuel and DraftKings, became household names just in the few months between the year 2014 and 2015. This was mainly due to their intensive advertisement efforts over the 2015 football season. However, since then the two companies have spent more time in legal battles than business expansions in recent months; many states have come down on them for offering gambling products where gambling is not allowed and others have accused DFS providers of operating without the proper permits. FanDuel and DraftKings spent most of this year lobbying to establish that DFS is a game of skill; however, they did admit that their own commercials were partly to blame for creating the false impression that they were offering gambling products. In a bid to clear their image and rein in spending the companies have decided to drastically cut back on their advertising budgets for this year.
Past Advertising Ventures
With the industry in boom, both DFS companies spent a fortune on advertising last year; however, with the altered circumstances of this year, they are both looking to reduce their spending on commercials during this year's football season.
Too Many Advertisements
FanDuel announced last year that their company went from being values at USD 57 million in 2014 to almost twice that, USD 100 million, by the 2015. Neither the rise to riches not the rise in popularity was by any means due to luck, both DFS operators spent enormous sums of money on advertisements; sports fans were drowned with a barrage of commercials during the 2015 football season.
"It tipped over an invisible line," said the CEO of FanDuel, Nigel Eccles. "When people saw the ad the 35th time, they were like, 'We get it.' "
While advertising on televised sporting event does produce results, sometimes too much of a good thing can take a bad turn. Cutting back on the volume of adverts may prove more productive as it will have the customer's attention and not their disdain.
Advertising Costs Too High
After barraging sports fans with an incredible number of television, radio and digital media advertisements in last year's football season, DFS operators, FanDuel Inc. and DraftKings Inc., have decided to dramatically reduce their advertisement budgets for this year.
Both the DFS operators were armed with fresh funds from media company investors at this time last year; FanDuel with their investment from Comcast Corp., the parent company for Universal and NBC, and DraftKings with money from 21st Century Fox, a subsidiary of News Corp.; together they spent an estimated USD 500 million on advertising last year alone. According to a research conducted by analyst Eilers & Krejcik Gaming, DraftKings spent an average of USD 174 per new user and FanDuel spent around USD 123, which means after the advertising expenses both companies were faced operating losses last year.
With this year's football season fast approaching, Eccles said that the company will definitely be cutting back a lot on commercials.
Scrutiny from the Law
According to the DFS operators themselves, the commercials unintentionally deliver the wrong impression to the masses; while the two companies have spent and enormous amount of time, money and effort to establish that they offer a game of skill and not one of chance, the television commercial, where a player can been seen testifying "I won USD 15,000 off of a USD 5 entry," does quite the opposite. While it is not a surprise that the advertising efforts yielded significant returns and helped attract a lot of new players, it also brought unto them intense scrutiny from regulators; it even created wariness among some players.
Attorney Generals from several states across the USA proved difficult for the DFS businesses, as they investigated the sites and issued negative opinions stating that the services on offer through the DFS sites were of a gambling nature and therefore, should be rendered illegal. Some State Attorney Generals proved more problematic than others, such as the ones in New York and Texas, who claimed the DFS operators were in direct violation of state gambling laws and issued cease and desist letters; which led to the sites having to stop operating in some very important states with large customer bases.
The companies have consistently insisted that their products do not violate gambling laws as the games involve skill; they launched national level lobbying efforts to spread the message and to convince legislators to legalise DFS in its own right. These lobbying efforts were accompanies by hefty legal and lobbying bills. However, the lobbying efforts have started to pay off, as six states passed laws, this year, to explicitly legalise fantasy sports. Even the New York legislature passed such a law earlier this year, which is currently still awaiting approval by the State Governor.
Scrutiny from Players
The ads also created some backlash when less experienced users began to become increasingly concerned by reports that they could be taken advantage of by more skilled players.
Both FanDuel and DraftKings have said that they are working very hard to diminish any unfair advantages that one player may gain over another; they have been rolling out more features aimed at trying to quell concerns, such as more ways to play against friends and protections for new players.
Regulations that have been issued in several states have also compelled the companies to ban employees and people with insider information from taking part in contests; many of these laws also ensure that new players are given a chance to play against other novice users, while the site ensures that no expert players can gain access into those beginners' contests.
FanDuel has recently gone through an overall rebranding of their website, mobile page, app and social media channels; the new advertisements campaign, just like their new marketing messages has been designed, in part, to take away the emphasis from big jackpots and other aspects of playing daily fantasy sports that resemble gambling.
It seems the sky-scraping highs and plummeting lows FanDuel Inc. and DraftKings Inc. have experienced in the last year have become something of a cautionary tale for others, it depicts how risky sudden, mass exposure could be for a new company or product, especially if the legal and regulatory statuses surrounding the product are still considered uncertain.
Daily Fantasy Sports
Although the DFS industry has seen a lot of growth in recent times, the sports industry is still considered a relatively small one, just last year the number of users for DFS services were estimated at 4.5 million.
These players on the DFS sites are generally create virtual sports teams using a choice of real athletes from a given league. The fictional teams are then entered into contests against one another for an entry fee and their standing rises and falls based on the real life performance of the individual members that were chosen. The user with the strongest team comes out victorious and stands to win cash and other prizes. The entry fees are typically around 10 per cent of what is paid out to the winners; the site operator gets to keep that money and doles out the prize sums to users whose teams do well.
Future Plans for Advertising
Both FanDuel and DraftKings have announced that they have heavily cut back their advertisement budgets with the approach of the new football season. According to Jason Robins, the CEO of DraftKings, the company intends on spending as little as, less than one-quarter of last year's advertising budget this year. Eccles, on the other hand, said in a recent interview that his company is looking to spend less than half of what they had spent the year before.
FanDuel's New Advertisement Campaign
This year FanDuel is looking to emphasise the positive experience of being a sports fan and how fantasy sports can further bolster those emotions in their new ads; they are even introducing the term "sports-rich," in their campaign to try to steer clear of the gambling association.
In one prototype for an advert that the company expects to air, a man who is walking across a football field and through a locker room says, "Butchers are meat-rich. Me? I'm sports-rich."
"I love sports," he says.
"This is everything I want to do."
The approach to the campaigns had to be changed partially due to the requirements of regulatory needs and also due to dwindling budgets.
According to a recent financial filing, FanDuel only had a cash balance of about USD 50 million in May 2016; down from the USD 274 million they had last year in June. However, Company officials have confirmed that the company had already allocated some of its advertising money for football season by that point in June, when they filed their financial dealings.
FanDuel mentioned in May that they should have adequate funding for the next 12 months, however, warned that their future could be threatened if more states bring in regulatory or legal challenges into the picture, increased licensing costs and tax rates. It is sad to say that if high fees are able to wipe out the leading and most successful DFS company in the country, the smaller DFS businesses will not stand a chance in this business climate.