North Carolina Online Gambling | Is Gambling Legal in North Carolina?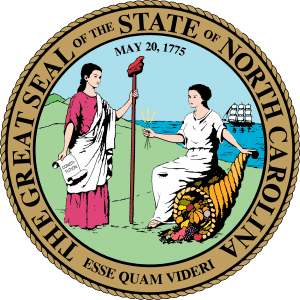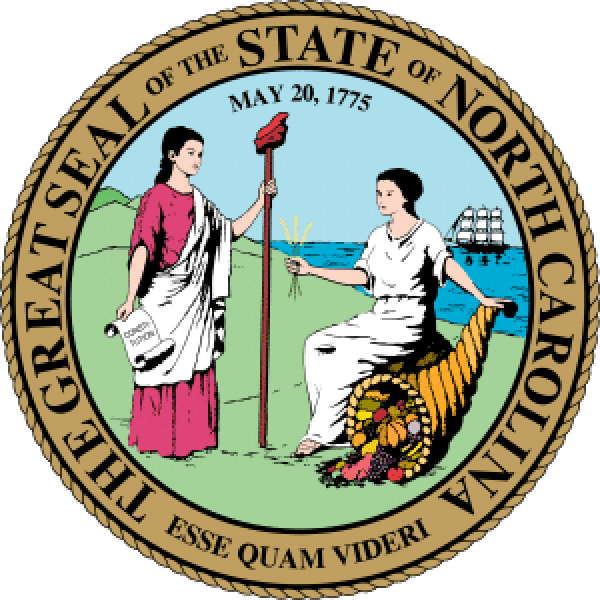 Legal Online Gambling In North Carolina
North Carolina is one of the most restrictive states in regard to gambling laws. The Tarheel State has always taken an anti-gambling position and is a far way off from progressing toward online options. However, the gambling industry does still has a few online and land-based alternatives for residents.
At the moment, the state has just five brick and mortar gambling establishments, which include about 4,000 slot machines and just over 200 table games. The only reason the state has a casino available at all is due to the Cherokee Gaming Commission that oversees tribal gambling establishments.
Although it would seem that North Carolina is in need of a boost for its gambling industry, lawmakers are actually doing the opposite by making an effort to restrict any new wagering forms that would constitute gambling. Perhaps the state will find a way to regulate online gambling properly to reap the rewards of taxable gambling revenue. In the meantime, residents can gamble through a couple of online options.
What Types of Gambling is Legal Under North Carolina Gambling Laws?
If residents of North Carolina would prefer not to travel to one of the five casinos throughout the state, they can still legally gamble through two alternatives. The first and foremost is online fantasy sports betting. The traditional sports betting alternative proves to be an exciting experience and with better odds of winning than sportsbooks. The second legal option in North Carolina is online skill games. Interactive puzzle games are fully authorized and regulated by both state and federal law.
Online Fantasy Sports Betting
The new hit alternative for sports betting is becoming wildly popular in the US and Canada. With over 57 million participants partaking in fantasy sports, people are wondering what the new trend is all about. The legal gambling option was solely permitted due to a decision made by the US Congress in 2006. Congress chose to legalize the gambling method because it is a real game of skill. There is some risk involved, but the skill variables that impact the game far outweigh the chance. To consider playing for cash, managers research players through statistics, weekly matchups, coaching strategies, and much more. All authorized fantasy sports platforms hold the proper licensing to operate on US soil.
Best online options for reliable fantasy sports:
DraftKings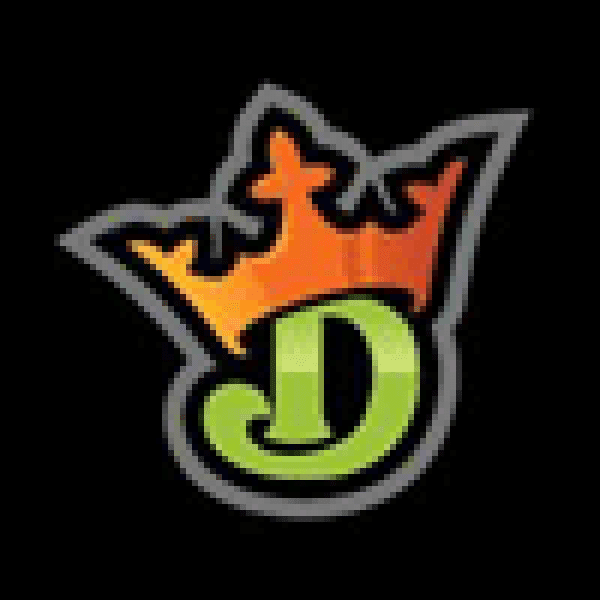 DraftKings is one of the powerhouse operators in the United States for single day or week fantasy sports leagues. The Fantasy Sports Trade Association recognizes DraftKings as one of the top sites for a thrilling fantasy sports experience. Check out any number of weekly events and big tournaments that have huge prize payouts and jackpots. Join DraftKings and get a free bonus on your first deposit. Learn more by reading the DraftKings Fantasy Sports review!
Participating in Offshore Gambling Websites
Offshore sites are never an acceptable option for online gambling. Although these sites claim to be available to US citizens to play, they are not safe, and you cannot rely on them to pay out in full. The reason being is that offshore sites operate outside of US legal jurisdiction typically in countries that have very little gambling regulations. There is virtually no legal way to retrieve your money or winnings if they are lost or stolen from you. Also, the state of North Carolina considers any online gambling as a criminal offense. The North Carolina State Law quotes:
Except as provided in Chapter 18C of the General Statutes or in Part 2 of this Article, any person or organization that operates any game of chance or any person who plays at or bets on any game of chance at which any money, property or other thing of value is bet, whether the same be in stake or not, shall be guilty of a Class 2 misdemeanor. This section shall not apply to a person who plays at or bets on any lottery game being lawfully conducted in any state.
A Class 2 misdemeanor is punishable by a fine and up to 60 days in jail in the Tarheel State.
Online Poker in North Carolina
Like most other casino-style gambling options, poker is on the low side of the legalization list in North Carolina. The state recognizes three elements to constitute a game as illicit gambling. Consideration, chance, and reward are all found in the popular table game in the eyes of the law, and so poker will have some difficulty finding its way to the Internet. North Carolina law enforcement in North Carolina is even going as far as making arrests for social poker games. If it is illegal to play poker privately in your home, it has a slim chance of being legalized online. Here is a great online option that is safe, legal, and reliable for playing poker:
Online Sports Betting
The Tarheel State is on board in regards to online sports betting. Almost every state in the Union outlaws the gambling option. It's to no surprise that North Carolina will not authorize, regulate, or allow any sports betting enterprises to operate on state territory. This includes tribal lands and Internet IP addresses. In a recent court case, a man pleaded guilty to the class 3 felony charges brought against him for operating an illegal bookmaking enterprise. The state considers any online sportsbook action a misdemeanor offense that can land you in jail. It is always a better option to try the legal option for sports fans in online fantasy sports betting.
Online Horse and Greyhound Racing
The state of North Carolina has one of the most restricted horse and greyhound racing industries in the nation. The North Carolina Racing Commission has fully banned all forms of betting both in-person and pari-mutuel online wagers. Residents can rarely enjoy a horse race in North Carolina, and when they can, there is no betting allowed. Residents will not have any luck trying to join an online horse and greyhound racing platform due to restrictions on all North Carolina IP addresses. Sports enthusiasts should try their hand at online fantasy sports betting instead.
Online Casinos
The State of North Carolina does not allow any casino-style games outside of its few land-based establishments. However, residents can legally play online skill games for real cash winnings and jackpots. Pick a genre and then try any number of interactive puzzle games. Before testing your ability for real money, try the game for free and find your niche.
Here is an outstanding platform for online casino gameplay:
WorldWinner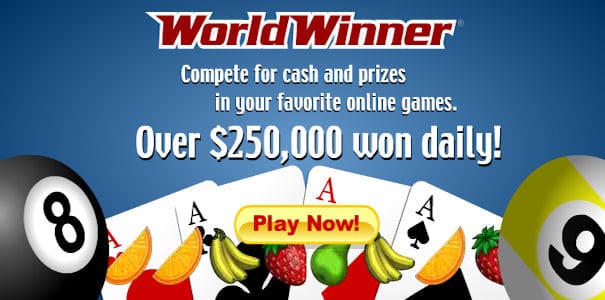 WorldWinner is a great overall platform for gambling online. The site operates under the famous Game Show Network Television channel that specializes in popular tv show games. Try games like Bejewelled Blitz or Wheel of Fortune. The site hosts tournaments every single day and match opponents up based on their skill level. Check out the new member bonus when you sign up! Learn more by reading the WorldWinner Review!
Conclusion
North Carolina proves to be one of the hardest states to find online gambling action. However, the two legal alternatives have nothing but great reviews stating they are an excellent gambling experience. Remember your limits and seek help if you have a problem with gambling. Good luck and have fun