Barstool Sportsbook Review
| | |
| --- | --- |
| Bonus Offer | 9.5 |
| Odds Variety | 8 |
| Interface | 7.5 |
| Payment Options | 8 |
| Customer Support | 9 |
$10 Free Sign-Up No Deposit Bonus Terms:
New player accounts only
Bonus cash to be wagered at -200 or longer
100% Risk-Free Bet up to $500 Bonus Terms:
First eligible bet must lose
Bonus cash to be wagered at -200 or longer
1x play-through requirement
Withdrawal restrictions apply
El Presidente, Dave Portnoy, is not just serving up pizza slice reviews anymore. The Barstool Sportsbook is the online sports betting complement for Stoolies and fans.
Firstly, there is a no-deposit welcome bonus plus a risk-free deposit offer to make a new player account. Also, bet with Barstool Sports personalities like Big Cat and KFC. Take a ride with me as my expert review covers all this and much more.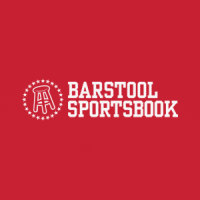 New Sportsbook with Lots of Personality
Barstool Sportsbook is the new kid on the block but already has packed a big punch. Although the welcome bonus offer is a bit meager, fans of the Barstool Sports personalities will find lots to enjoy. Additionally, many features are planned for the new sportsbook. A no-deposit bonus is becoming rarer, so if you're on the fence, there is no reason not to try Barstool Sportsbook out.
PROS
No-deposit bonus
Exciting features planned soon
Responsive customer support
Loyalty program available
CONS
Mobile app signs out frequently
No live streaming yet
Barstool Sportsbook Welcome Bonus and Free Bets
Making a new account and signing up at Barstool Sportsbook awards you a $10 sign-up bonus and a 100% risk-free bet up to $500. To take advantage of this offer, make a real money deposit and an eligible first wager.
Create and register for a new player account at Barstool Sportsbook.
Get credited with $10 bonus cash in your account!
Make a first-time, real-money deposit.
Place a single wager on your bet slip (like one parlay bet or a straight bet, etc.).
If your bet loses, receive a refund in bonus cash equal to your wager up to $500.
First eligible bet must lose; eligible bets that win are not awarded bonus funds.
The eligible bet consists of a single wager bet on the bet slip.
If multiple bets are placed on the bet slip, the first individual bet with a wager amount added counts.
If the bet slip contains multiple bets, the first bet with a wager amount is a parlay bet so, the next non-parlay bet is eligible.
Cash Out wagers are not eligible.
Bonus cash must be wagered on -200 or longer and subject to 1x play-through requirement.
Promotion begins at 12 am ET on Sept. 15, 2020, until 11:59:59 pm ET on Dec. 15, 2020.
How to Use the Barstool Sportsbook Free Bets
Once your Free Bet or Bonus Cash hits your player account, you need to remember a few things:
The Free Bet is subject to a 1x play-through.
You must wager on a line that is -200 or longer.
To use your Free Bet, simply:
Add your desired bet to your bet slip.
Click on your bet slip.
Choose 'Bonus Cash' and then 'Place Wager.'
Ongoing Betting Promotions
Definitely, the pride and joy of Barstool Sportsbook are the ongoing betting promotions surrounding Barstool Sports personalities.
Barstool Power Hour: Take part in Barstool Power Hour and #ReducetheJuice. Receive discounts on odds for selected matchups every weekday from 5 pm ET until 6 pm ET.
Victory Monday: Also, if you place a winning bet on hometown teams Pittsburgh Steelers or Philadelphia Eagles against the spread, receive a free sandwich.
Sports Betting at the Barstool Sportsbook
The Barstool Sportsbook may have just launched a few short months ago, but it already offers a wide variety of sports types and betting lines. Join me to explore what the newest online sportsbook in Pennsylvania really provides.
Aussie Rules
Baseball
Basketball
Boxing
Cricket
Cycling
Darts
Football
Golf
Ice Hockey
MLB
MMA
Motor Sports
NBA
NCAA
NFL
NHL
Soccer
Table Tennis
Tennis
UFC
Overall, there are no surprises in the odds comparison. Barstool Sportsbook falls right in line compared to other online sportsbooks. In the future, I'd like to make another odds comparison as Barstool Sportsbook becomes more established in the PA online sportsbook market and other states that it launches in.
Although Barstool Sportsbook is considered a newcomer, sports bettors will find traditional bet types:
Moneyline
Odds Boosts
Futures
Propositions
Totals
Spread
Parlays
Teasers
Live In-Play Betting
Technically, Cash Out at Barstool Sportsbook is not available at the moment. However, reading through the welcome deposit bonus terms, Cash Out is mentioned. Thus, I look forward to Barstool Sportsbook, eventually adding Cash Out on selected bets.
Another great feature of Barstool Sportsbook is you can dictate how you'd like odds changes handled. Simply set your choice under 'Preferences' of the 'Account' page.
Ask for Approval
Accept Higher Odds
Accept All Odds Changes
If you want an automatic system-generated and random six-leg parlay, Barstool Sportsbook has you covered. Additionally, you can control the number of parlays and how much you'd like to wager.
Barstool Exclusive and Odds Boosts
Get ready for not just the run-of-the-mill odds boosts that other online sportsbooks offer, but Barstool Sports expert picks. 'Bet with Brandon' gives you a chance to track Barstool Sports personality Brandon Williams' selections. Also, you have access to all the other Barstool personalities such as Dan "Big Cat" Katz and the infamous El Presidente, Dave Portnoy.
The Barstool Bets gives you more access to sports betting content and free-to-play contests. Since it is a free-to-play contest, Barstool Bets is available in 48 different states, with most prize pools ranging around $1,500.
Starting with a set amount of points, you can choose what you'd like to wager on with the points available:
Totals
Spreads
Moneyline
Props
The winner takes the lion's share of the prize pool, typically around $1,000.
With Barstool Sportsbook being so new, there is no information available currently regarding maximum bet limits. Expect to see this review to be updated as more information becomes available. 
Live in-play betting is an issue at times, during high traffic times such as NFL Sundays. At times, odds changes may lag. If you're trying to place a bet as odds are changing, you may not be able to do so successfully because the mobile app kept requiring a login. Indeed, live betting in that instance was a frustrating experience.
For now, there is no real Live Streaming of sporting events at Barstool Sportsbook.
During an investor presentation, parent company Penn National outlined Barstool's future with other features being built in, such as Live Streaming content. For now, there are 'Stool Streams,' which are interactive broadcasts that you can win prizes, blogs, pods, and shows where you can follow the Barstool Sports personalities.
Barstool Sports Betting Mobile App
So far, Barstool Sportsbook mobile app offers an outstanding betting interface. Navigation is quick and yields an easy search for alternative lines or props. Mainly, creating custom parlays with UFC fights was smooth since single bets can also be placed without confusion.
Definitely, Barstool is actively working on producing a great mobile betting experience. For example, you can log in to the Barstool Sportsbook mobile app via FaceID or TouchID on iOS. Oddly enough, this is not a given in many online sportsbooks. If you are live betting, you need to log in quickly as odds change in an instant.
Another great feature of the Barstool is the interactive bet slip. For example, instead of merely entering the wager amount and the bet slip calculating your potential win, you can enter the amount you'd like to win instead. Then, the bet slip automatically populates the wager amount that you need.
Frankly, the only issue was In-Play Betting or live betting. If placing a live bet during high traffic times, the lines often change and require you to login again before placing the bet. Thus, my recommendation is to stick with the browser-based interface for live betting.
On your mobile device's browser, head to the Barstool Sportsbook main website.
Barstool Sportsbook automatically detects your operating system, whether iOS or Android, select 'Download.'
For Android, you may need to allow downloads from 'Unknown Sources' and install the 'BarStoolSports.apk' file. For iOS, your download installs automatically.
Finally, launch the Barstool Sportsbook mobile app and start betting.
On the whole, the Barstool Sportsbook browser-interface is clean and functional. Note that it takes a few seconds for the sportsbook to load, but this did not prove to be a real issue unless Live Betting, where time is essential.
Other than that, the Barstool Sportsbook is still new. Thus, many of the features that Penn National promises in the investor presentation have not yet integrated, such as:
Shared bet slips
Integration of Barstool Sports broadcasts
Live Streaming
An area of improvement for Barstool Sportsbook is under the 'Upcoming' and 'Live' tabs, bets are arranged horizontally by sport type. A personal preference is that bets should be vertically arranged instead so that you can see all the bets instead of having to scroll horizontally.
Payment Methods and Withdrawal Limits
Bank Transfer
Discover
MasterCard
PayNearMe
PayPal
Play+
VIP Preferred
VISA
Barstool Sportsbook is still a very new operator, but, some popular payment methods are accepted for easy depositing or withdrawing.
Since this operator is so new, there is no available information about the Barstool Sportsbook withdrawal limits. This review will be updated as Barstool Sportsbook releases more information.
Easily fund and withdraw into your Barstool Sportsbook Play+ Prepaid Card. The sign-up process is easy and fast, plus you do not have to wait for the physical card to arrive to deposit instantly.  Additionally, you can use your bank account, debit or credit card, and even PayPal.
The issue that most players face is that debit and credit card processors often decline transactions deemed to be gambling, and Play+ offers a high rate of approval. Also, the Play+ card is accepted anywhere that Discover cards are. Although keep in mind you will need to wait approximately 10-14 days for your card to arrive at your mailing address.
The Barstool Sportsbook is legal and licensed by the Pennsylvania Gaming Control Board (PGCB). Traditionally speaking, the PGCB is strict and ensures that all legal gaming operators comply with all the gaming rules and regulations.
Barstool Sportsbook Company Review
Parent Company:
Penn National Gaming
Software:
Kambi
Phone:
Request a Callback
Email:
Available via Form
Pennsylvania
License: PGCB No. F-1315
License Partner: Hollywood Casino at Penn National Race Course
Michigan
Overview of Barstool Sportsbook
Barstool Sports is a sports and pop culture digital media company founded by the notorious Dave Portnoy. Penn National Gaming entered into a deal with Barstool Sports for the brand's followers to legally sports with Barstool Sportsbook.
Although the initial plan was to launch Barstool Sportsbook in Pennsylvania by the kick-off of NFL season 2020, it was not meant to be. Instead, Barstool Sportsbook launched in the Keystone State in Sept. 2020.
Definitely, a recent trend for legal online gambling operators is securing capital from public markets. Barstool Sportsbook has also followed this trend, with Penn National selling off shares to raise almost $1 billion.
Not only is the money designated for retail locations, but look for Barstool Sportsbook online in the following states:
Illinois
Colorado
New Jersey
West Virginia
Indiana
Virginia
Iowa
Interestingly enough, Tennessee is not on Barstool's list for now. Also, Penn National just opened up the first Barstool Sportsbook in Colorado at Ameristar Casino Resort Spa Black Hawk. However, don't expect to see the Barstool Sportsbook mobile app in CO yet. 
Barstool Sportsbook models policies and guidelines on responsible gambling after the American Gaming Association's Code of Conduct. Providing a safe and fun gaming environment also means taking responsible gaming seriously.
To help manage play healthily and responsibly, Barstool Sportsbook offers tools for you to set your own limits:
Deposit Limits: set a total dollar amount deposited on a daily, weekly, or monthly basis.
Total Wager Limits: control the total dollar amount you are allowed to wager daily, weekly, or monthly.
Maximum Single Wager Limit: set the total dollar amount per line on each wager that is allowed daily, weekly, or monthly.
Playing Time Limit: control your playing time on a daily, weekly, or monthly basis.
Reality Check: set increments of 15, 30, or 45 minutes for reminders to check your session time and spending. The default amount is 30 minutes.
Remember that decreases to limits are effective immediately. However, increases to previously set limits will only take effect once the previous limit expires.
Additionally, the following measures are in place at Barstool if you need to take more severe action on your account:
Self-exclusion
Timeout
Close account
Think of timeouts as a temporary exclusion of up to 4 weeks and self-exclusion as a longer measure up to 5 years.
Technically, Barstool Online Casino is available in Michigan only.
Also, the parent company, Penn National Gaming, has a free-to-play  online casino called 'mychoice casino.' Additionally, the new casino merged in the previous Hollywoodcasino.com, which was also a free-to-play product. Players cannot cash out any winnings or play for real money, but you can use winnings towards unlocking features, badges, and more.
mychoice Loyalty Rewards Program
Penn National announced that Barstool Sportsbook would merge into the all-inclusive mychoice Loyalty and Rewards Program. The mychoice program gives you access to over 35 Penn National locations. While it is unknown when precisely the merger would occur, here is a preview of what Barstool Sportsbook customers can expect.
Currently, for retail sportsbooks, you earn tier points, which translates into higher status and benefits. For sports betting, you earn 1 tier point per:
$10 bet on straight bets
$10 bet on futures
$5 bet on parlays
| Tier Name | Points Required |
| --- | --- |
| Choice | 0-999 |
| Advantage | 1,000-17,999 |
| Preferred | 18,000-49,999 |
| Elite | 50,000-199,999 |
| Owner's Club | 200,000+ |
Additional perks for the highest tier, Owner's Club, includes:
Comped hotel stays, slot play, and fine dining
Norwegian Cruise Line benefit
$500 travel reimbursement
Celebration and birthday dinners
VIP reception and parking
To access customer support, click on 'Contact Support' in the left menu. Live Chat worked incredibly well, and the customer support agent was speedy in responding. Overall, Barstool Sportsbook customer support scored high points. On the other hand, expect a wait if you are requesting a callback or email. However, because Barstool Sportsbook is new and eager to please, you can expect a speedy response.
Live Chat
Request Callback
Email
FAQs
Overall, Barstool Sportsbook is new with potential, especially considering the plans to improve. Already, Barstool Sportsbook offers a stable technology platform through Kambi. The differentiation here between other online sportsbooks is Barstool Sports's potential to integrate the content into the sportsbook. Also, in case there's any doubt, the no-deposit bonus plus risk-free deposit match should seal the deal.
Barstool Sportsbook Review FAQs
In what states can you bet with Barstool Sportsbook?
For now, you can only bet on Barstool Sportsbook in Virginia, Illinois, Pennsylvania, and Michigan where it is legal and licensed. Also, there are plans for Barstool Sportsbook to launch in the following states eventually:
Colorado
New Jersey
West Virginia
Indiana
Iowa
Does the Barstool Sportsbook have a mobile app?
Yes, Barstool Sportsbook has a mobile app for Android and iOS devices. Make sure to not confuse it with Barstool Bets, which is the free-to-play different version. In order to download the Barstool Sportsbook, head to the main website on your mobile device. Then, the website automatically detects what operating system you are using.
What sportsbook technology does Barstool use?
Barstool Sportsbook uses technology from Kambi to power the online betting platform. In fact, Kambi is one of the most recognizable technology providers for online sportsbooks. In detail, some of the major online sportsbooks besides Barstool that uses Kambi are DraftKings, BetRivers and Unibet.
When did Barstool Sportsbook launch?
Barstool Sportsbook officially launched in Pennsylvania in Sept. 2020. The company had big plans to launch in time for the start of the NFL season but was delayed. However, in the first weekend of launch, Penn National disclosed that Barstool Sportsbook took nearly $12 million in wagers. Barstool Sportsbook launched in Michigan on Jan. 22, 2021. Barstool Sportsbook also launched in Illinois on March 11, 2021, right in time for the start of March Madness. Additionally, Barstool Sportsbook has been granted a temporary license to operate in Virginia as of March 17, 2021.
Specification:
Barstool Sportsbook Review
Betting Features

Bet-Builder

Cash Out

In-play Betting

Licenses

IL

MI

PA

VA

Payment Options

Bank Transfer

Discover

MasterCard

PayNearMe

PayPal

Play+

VIP Preferred

VISA

Sports
Australian Rules, Baseball, Basketball, Boxing, Cricket, Cycling, Darts, Football, Golf, Ice Hockey, MLB, MMA, Motor Sports, NBA, NCAA, NFL, NHL, Rugby League, Soccer, Table Tennis, Tennis, UFC, Volleyball

Barstool Sportsbook Review