NumberFire Review
| | |
| --- | --- |
| Bonus Offer | 8.5 |
| Game Variety | 8 |
| Interface | 9 |
| Payment Options | 7 |
| Customer Support | 6 |
1 Month Free Subscription Terms
Subscriptions are recurring.
If you cancel, your membership is instantly revoked.
Must use promo code when signing up.
Are you missing out on cash prizes by narrow margins when playing DFS contests or betting on sports? If so, numberFire could be the solution to your problems. It is the number one destination for the best, most accurate, and detailed statistical sports analysis around.
All the big sports are covered and DFS players and sports bettors can find razor-sharp expert insight that will help them choose the best roster available or find more winning wagers.
7.7Expert Score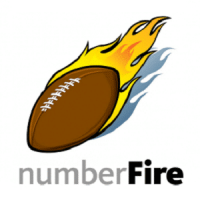 Razor Sharp Insight for DFS
DFS players, pay attention! If you are looking for a one-stop-shop where you'll find the best insight, statistics, and the latest fantasy sports news, numberFire is well worth checking out. If you sign up and use our exclusive promo code 'PLAYINGLEGAL' you'll get a full free month of premium access, and this could make the difference between winning and losing in your next DFS contest. All the major sports are covered, and once you read our numberFire review, you'll know exactly what this top-quality site has to offer.
PROS
Sharp Analysis from numberFire's resident DFS experts.
Useful for both DFS Players and Sports Bettors.
Great selection of sports covered.
Premium users can access projections and lineup generators
CONS
Customer Support could be improved.
Monthly subscription service.
First of all, I would recommend paying a visit to numberFire to see exactly what they have to offer. There isn't much point in diving straight in and signing up for a Premium Account. However, for those who do like what they see and who want to open a Premium Account, we have an awesome numberFire welcome offer that will give you a whole month of free premium access!
When signing up for a numberFire premium account, there is a recurring subscription fee of $9.99. However, if you use the numberFire promo code 'PLAYINGLEGAL' when opening an account, you'll get one month for free.
The Promo Code box can be found when you click on "Upgrade" in the "Account Settings" section.
Visit numberFire and Click on "Sign Up Free" button.
Enter your details and register.
Once logged in click on 'Upgrade'.
To the left-hand side of the Payment Details page click on the 'Have You A Promo Code' link.
Enter the promo code PLAYINGLEGAL to get a $10 discount.
Ongoing NumberFire Promotions
Technically, since numberFire is not a betting or DFS site, the ongoing promotions are practically nonexistent. New members should take advantage of the previously mentioned welcome bonus by using the promo code 'PLAYINGLEGAL'.
Stats, Analysis, and DFS Projections
Simply put, numberFire is a site where DFS players can find stats, analysis, and DFS projections. It is a superb resource for those who don't have the time to trawl through the huge amount of sports news sites to get the latest info on injuries etc. At numberFire, all the most relevant information can be accessed quickly and conveniently in one place.
So does numberFire really give DFS players an edge over their opponents? Well, it all depends on how you use the information. It is important to remember that there will be many other DFS players looking at numberFire for inspiration on who to include in their fantasy teams. If everyone includes that player, it doesn't really give you an edge.
However, it is still a resource worth utilizing once DFS players read between the lines. The key to success when playing fantasy sports is finding an angle that nobody else has.
For example, say the NFL experts on numberFire all agree that Aaron Rodgers will have a massive game-week. This will mean that a very high percentage of players will follow that advice, and players could make hay by including a different QB that hasn't been hyped up but who they think might score heavily too.
Having access to a large number of stats and so much analysis and insight is great. Likewise, it is how you use the information to make the difference between winning and losing at DFS.
Every Angle Of DFS Covered
It is safe to say that when it comes to Daily Fantasy Sports, numberFire has every angle covered. DFS players can find information on a great range of sports, including NFL, NBA, NHL, MLB, NASCAR, Soccer, MMA, and a whole lot more.
As for the quality of the site and the software, I had zero complaints. In fact, I really liked the layout of the desktop site as it closely resembled other popular sports sites like ESPN and CBS Sports. Everything worked smoothly, and it was easy to find the sport I was searching for.
So, how much bang do you get for your buck if you decide to sign up for a premium account? Well, I was pleasantly surprised to see that there is a lot of free information available that can come in very useful. In the table below, I outline what can be accessed for free, and what extras are available to premium customers.
As the table illustrates, premium members do get access to some awesome extras. Players that open a free numberFire account can view articles and analysis, daily and weekly projections, and the latest player news. Those who sign up for a premium numberFire account can use additional tools like the sharpstack optimizer, lineup generator, heat map and they can also access advanced statistics and the very latest DFS trends.
| Premium | vs. | Free |
| --- | --- | --- |
| ✓ | Articles and Analysis | ✓ |
| ✓ | Daily Projections | ✓ |
| ✓ | Player News | ✓ |
| ✓ | Weekly Projections | ✓ |
| ✓ | Sharpstack Optimizer | ✕ |
| ✓ | Lineup Generator | ✕ |
| ✓ | Heat Map | ✕ |
| ✓ | Advanced Stats | ✕ |
| ✓ | Trends | ✕ |
| ✓ | Betting ROI Analysis | ✕ |
| ✓ | Betting Algorithmic Picks | ✕ |
So is it worth opening a premium account? In my view, numberFire premium is more suitable for newcomers to DFS. More experienced players usually form their own opinions when choosing their rosters so that the lineup generators won't be much used. However, beginners who are still learning about winning at DFS will benefit a lot more from the tools available to numberFire premium members.
Sports bettors might also be interested in upgrading to numberFire premium. It isn't only DFS contests that are focussed on, premium members can also use tools to analyze the ROI of their sports bets, and the Sports Betting Algorithmic picks can throw up some nice winning wagers too.
This section looks at each sport individually and explains exactly what tools are available for numberFire premium members. The big four sports, NFL, NHL, MLB, and NBA, have the most premium resources, while for the lesser sports like golf and college basketball, only Matchup Heat maps are available.
I was very impressed by the range of tools that premium members can use to help them find the successful roster combination in DFS. There are also resources that can be used by sports bettors to help them find more winning wagers. These include:
DFS NFL Projections
DFS NFL Lineup Generator (FanDuel/DraftKings/Yahoo DFS).
DFS NFL Sharpstack
NFL Bracket Tools (Bracket Generator/Game Simulator/Stage Odds/Power Rankings)
NFL Starting Lineups and Game Info
NFL Matchup Heatmap
For those who prefer to play NBA DFS contests or who like to bet on the sport, numberFire's premium subscription gives members access to a similar range of resources as for NFL. However, the Sharpstack feature is unavailable for NBA.
DFS NBA Projections
DFS NBA Lineup Generator (Yahoo DFS/DraftKings/FanDuel)
Bracket Tools (Bracket Generator/Game Simulator/Stage Odds/Power Rankings)
NBA Starting Lineups and Game Info
DFS Matchup Heatmap
There is no doubt about it, numberFire's MLB premium service is second to none. They have a plethora of experts that share their insight and opinions on every single game throughout the season and they go deep with their statistical and data analysis. numberFire keeps members up to date with the very latest DFS related MLB news.
DFS MLB Projections
DFS MLB Lineup Generator (FanDuel/Yahoo DFS/ DraftKings)
DFS MLB Sharpstack
Bracket Tools (Bracket Generator/Game Simulator/Stage Odds/Power Rankings)
DFS Starting Lineups and Game Info
DFS Matchup Heatmap
If you want access to NHL power rankings, NHL Lineup Generators for Yahoo DFS, FanDuel, and DraftKings, it is worth upgrading to numberFire Premium. With loads of awesome insight, expert analysis, and key stats, NHL DFS players should definitely consider signing up with numberFire today.
DFS NHL Projections
NHL DFS Lineup Generator
Bracket Tools (Bracket Generator/Game Simulator/Stage Odds/Power Rankings)
Starting Lineups and NHL Game Info
NFL Matchup Heatmap
It isn't just all about daily fantasy sports at numberFire. Sports bettors are also catered for in the oddsFire section of the site. This is an extremely useful resource that compares betting odds from all of the major online betting sites. The bookmakers that odds are compared from include FanDuel Sportsbook, DraftKings, MGM, BetStars, and Caesars.
The odds comparison page is regularly refreshed to ensure accuracy. The odds are taken from the bookmaker's official sportsbook, apart from FanDuel Sportsbook who provides live, real-time odds. The odds for the following markets are displayed:
Totals Betting (Over/Under)
Moneyline
Spread/Run Line/Puck Line
The sports covered by oddsFire include the 'Big Four' as well as NCAAF, major soccer leagues, boxing, MMA, Tennis, XFL, WNBA, and also college sports. The 'Questions' section is also useful as you can interact with fellow users or with numberFire by asking questions in a forum-type environment.
Moreover, numberFire is not a conventional betting or DFS site, so members will only ever need to make deposits to activate and renew their premium subscriptions. As far as I could see when I tried to sign up, the only payment methods accepted by numberFire are major credit and debit cards.
The fee for premium access is $9.99 per month and it is a rolling subscription so that amount will be deducted from your chosen credit/debit card every month unless the subscription is canceled. To cancel your subscription, just head to the 'Pricing Page' and click on the 'Cancel' button.
For those who use their mobile devices to do most of their browsing, it is worth downloading the numberFire App. They have designed native apps for both iOS and Android platforms and if you use another type of device the numberFire Web App has got you covered.
The app I downloaded for free was the numberFire Android App and I also used their Web App to see was there any differences in layout or functionality. I found that while both versions worked perfectly well, they were very different in how they looked and the layout was very different.
The main difference was the menu layout. On the Android App, the menu bar was at the bottom and on the Web App, the main menu was on the left-hand side. It doesn't really enhance or detract from the user experience but I preferred the layout of the Android App because it looked and felt more similar to the desktop site.
How To Download The numberFire App
Click through one of our links to visit numberFire on your mobile device.
Sign up for a new account.
If you go premium make sure to use the promo code 'PLAYINGLEGAL'.
Once you open your account you can use the Web App or alternatively, the Android and iOS Apps can be downloaded from the Play Store or App Store respectively.
The customer should always be king, and I think it is imperative that if you need help with your account or have any issues, it should be quick and convenient to answer your questions. To be honest, I wasn't that impressed by the level of customer support at numberFire. There are only two avenues through which members can get in touch with numberFire, either via email or post. There is no phone helpline available, and there is also no Live Chat Help.
Besides, the FAQ section was also disappointing as there was very little information I could find there. They do have Facebook and Twitter pages/accounts you can follow, and if you do have any problems, it might be worth sending a direct message to get a quick response.
Phone: N/A
E-Mail: [email protected]
FAQs: Yes, but a poor range of questions answered.
Twitter: @numberFire
NumberFire is not a betting site or DFS site, so the usual legal and licensing restrictions associated with those types of sites do not apply. It doesn't matter what state you are based in, it is 100% legal to use numberFire.
Legally, numberFire is based in South Carolina. So, if there are any legal issues, they will be resolved according to the laws of the State of South Carolina.
The numberFire brand is owned and operated by the FanDuel Group. Their main products are FanDuel DFS and the FanDuel Sportsbook and numberFire is designed to work in tandem with those sites.
The company was initially founded in 2010 by Nik Bonaddio with winnings from his appearance on the popular quiz show Who Wants To Be A Millionaire. It has proved to be a shrewd investment and Bonaddio was most definitely a millionaire after he sold the company to FanDuel in 2015.
I don't think there can be any arguments about the quality of the stats and analysis provided by numberFire. There is lots of insightful content on the biggest sports and the information can be used effectively by both DFS Players and sports bettors on desktop or on the excellent numberFire mobile apps.
Is the premium service worth $10 a month? It really depends on each individual and more importantly, how you use the info provided. numberFire is most definitely the best site of its type that I have come across and I highly recommend checking it out.
Specification:
NumberFire Review
Licenses

AL

AK

AZ

AR

CA

CO

CT

DE

FL

GA

ID

IL

IN

IA

KS

KY

LA

ME

MD

MA

MI

MN

MS

MO

MT

NE

NV

NH

NJ

NM

NY

NC

ND

OH

OK

OR

PA

RI

SC

SD

TN

TX

UT

VT

VA

WA

DC

WV

WI

WY